If you're clever you can cram a lot into two days on a city break. It's about choosing the places you want to go and planning an optimum itinerary to fit them all in the time you have. If you're going to Los Angeles, here are things you can do in 48 hours.
Morning:
---
1

El Pueblo De Los Angeles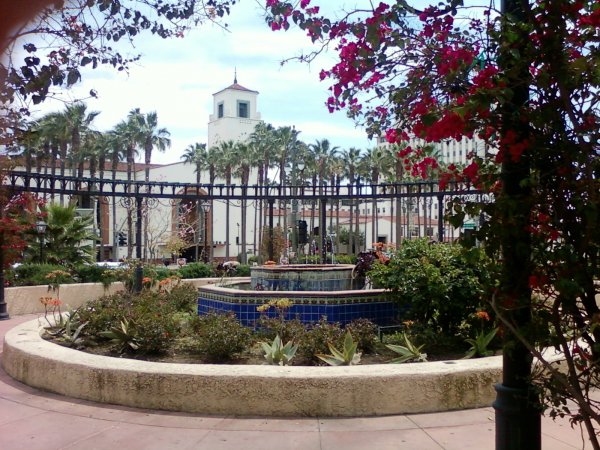 If you have only 48 hours in Los Angeles, El Pueblo is a great place to spend an entire morning. It sits near where the first settlers arrived back in 1781, and boasts L.A.'s oldest existing building, the Avila Adobe. This 1818 ranch house is surrounded by other things to see as well – Olvera Street is a pedestrian area with all the items you'd expect in a shopping area south of the border, including the typical touristy items. Several historical buildings sit nearby, like La Placita and Union Station.
---
2

Hipster Glam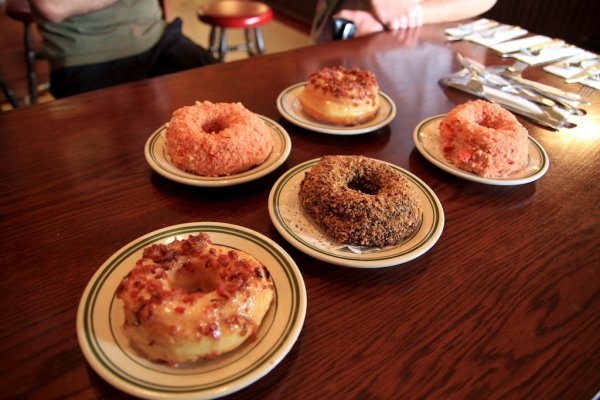 Yeah, it doesn't seem like Hipster and Glam should go together, but they marry quite nicely on this morning adventure. Start your day at the hip Nickel Diner, where you can indulge in the famous maple and bacon donut, or head over to the Bottega Louie for a glamorous Italian setting. After breakfast, head over to the Grammy Museum with its interactive exhibits before going to the Fashion Institute of Design and Merchandising (FIDM). There, you'll see a gallery of costumes worn by stars. If you like a bargain, stop by the Scholarship Store, where you can pick up a new but slightly damaged fashions on the cheap. If you have a little time before lunch, stroll the Fashion, Jewelry or Toy Districts.
Lunchtime:
---
3

Grand Central Market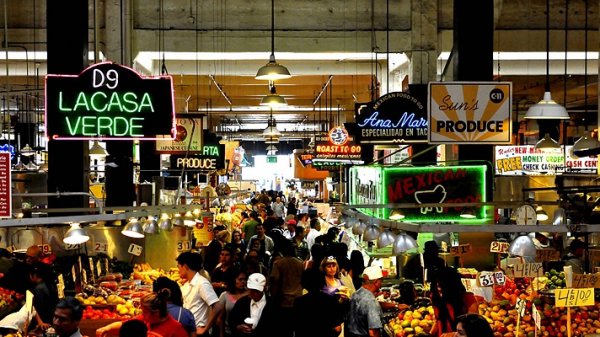 This market has been in business since 1917 and was named one of America's best "new" restaurants by the famous epicurean magazine Bon Appetit. The "new" may be due to the fairly recent huge renovation. Not technically a restaurant but a group of eateries, where you can get nearly any kind of meal you desire. Or head to Fig at 7th. This is a collection of culinary delights in the form of chef-driven quick-service eateries that are often branches of L.A.'s most beloved eateries. The TASTE Food Hall showcases the unique talents found in the L.A. scene.
---
4

Chinatown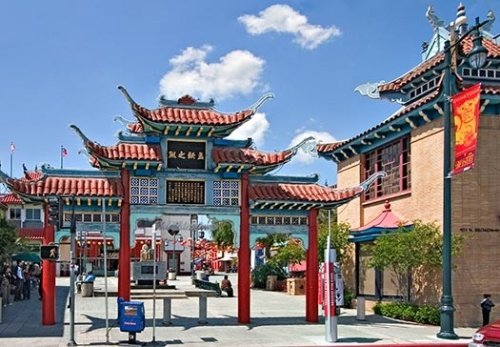 Not only is Chinatown a great place to visit even if you weren't going to eat there, it's particularly wonderful if you love food. Nearly everywhere you look you'll find food options, many of them Chinese, of course. After lunch, you could spend the rest of the afternoon here taking a self-guided tour and otherwise enjoying the sights.
Afternoon:
---
5

Chinatown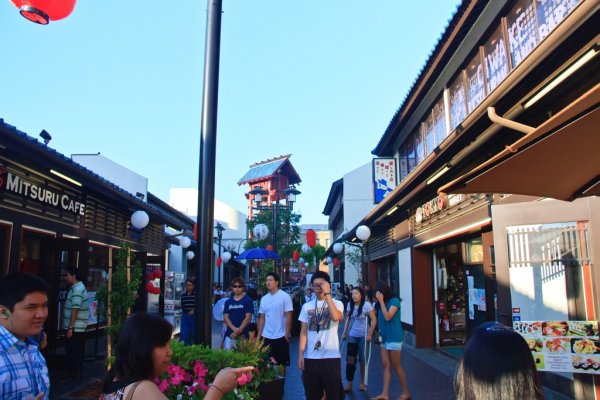 If you decide to stay in Chinatown after lunch, you'll undoubtedly enjoy curio shops, shops specializing in herbal remedies, and galleries. Want to expand on the Eastern theme? Take the Metro Rail Gold Line to Little Tokyo, where you can visit the Japanese Village Plaza with shops and a red tower called a yagura. The yagura is a traditional fire lookout found in rural Japan. While you're there, visit the Japanese American National Museum.
---
6

Walt Disney Concert Hall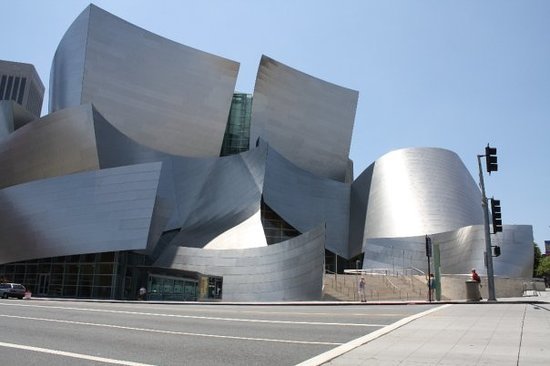 This concert hall is Frank Gehry's signature building in the U.S. It was built in 2003 and looks like swirling stainless steel sheets, having an equally curvy interior. Come for a performance of the Los Angeles Philharmonic, or just enjoy the unique interior via catwalks and walkways. If you have time, go across Grand Avenue to the Museum of Contemporary Art.
Evening:
---
7

Sports and a Nightcap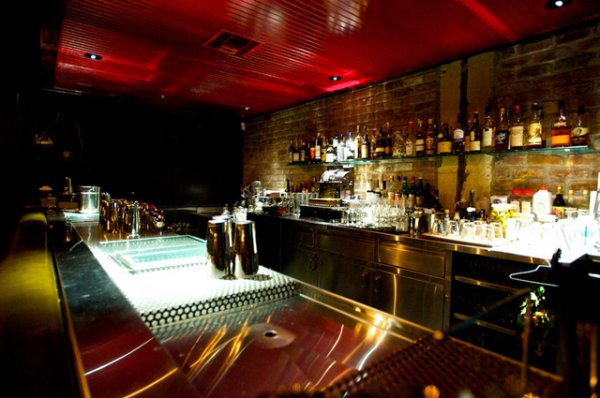 If you love sports, L.A. is a great city. Watch one of its legendary teams play at one of the many venues available. Get into the element by getting a hot dog or other wonderful sports park fare. After all the excitement, you may want to get a nightcap at one of many great bars nearby. Go to The Varnish, in the back room of Cole's. This Depression-Era bar (circa 1909) will offer you some award winning cocktails. Cole's is one of 2 restaurants that claim to have invented the French Dip. You could also take in the Redwood Bar and Grill and watch a local band while enjoying the pirate décor.
---
8

Grand Park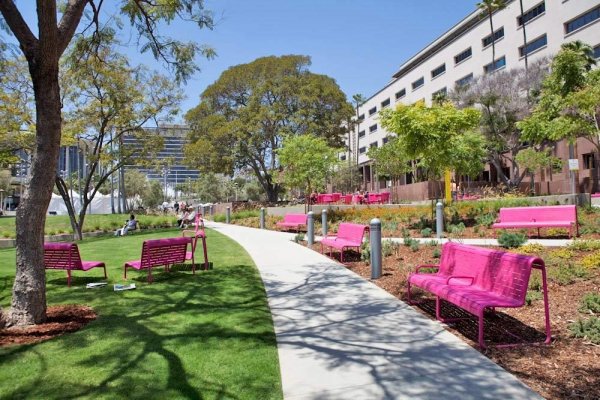 This might be the best place to spend your last few hours in L.A. The recently opened Grand Park offers anything from free yoga to free concerts, and everything in-between. The park slopes down from the Music Center and ends at City Hall, built in 1928. It sits at an odd convergence between old and new, so it serves as a point of contemplation, but if you're not that deep, it's okay. It has fountains and Wi-Fi.
If you live in LA or have been to the city, where would you recommend to get most out of a short visit?
More
---
Comments
Popular
Recent