Last week I went on the clifftop railway at Great Orme Head in Llandudno, North Wales and it got me thinking about where other fun funiculars might be around the world. A funicular is just a "railway" that goes up and down an incline by various methods of propulsion from water to electric. Fun funiculars usually offer something more than just a short railways trip – there's always something in the way of great views or interesting features.
---
1

Angels Flight, Los Angeles, USA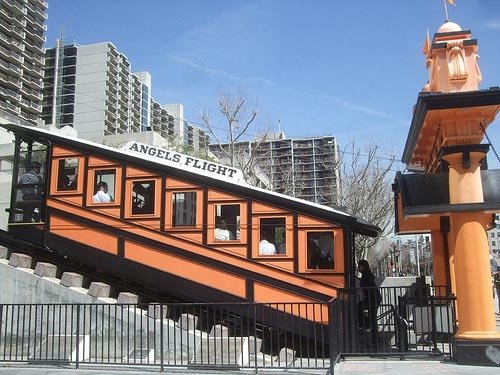 You might be wondering what fun funiculars exist in the city famed for its beautiful people and gorgeous weather, but don't be fooled – the Angels Flight cliff railway is a great addition to a Los Angeles trip. Angels Flight is the last remaining funicular from the few incline railways LA used to have, and at a very modest 50 cents per ride, why not take the minute-long trip?
2

Fløibanen, Bergen, Norway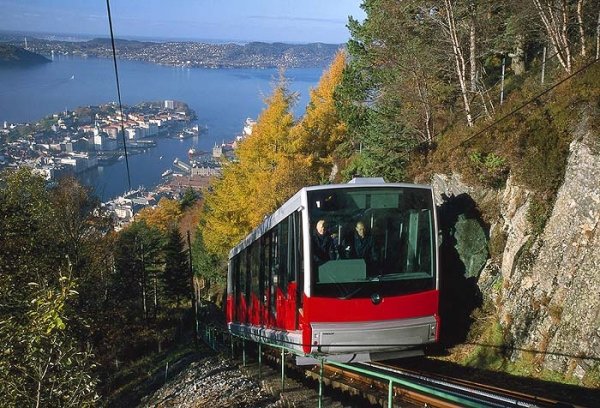 Norway is about more than just fjords and fish. It boasts some of the most breathtaking mountains in Northern Europe, such as the Fløyen which you can take a funicular right to the top of the 2800-foot peak. The trip takes approximately 8 minutes, during which time you can admire the stunning scenery. There are three stops on the cliff railway trip, so try some authentic Norwegian food or take a picnic.
---
3

Montmartre Funicular, Paris, France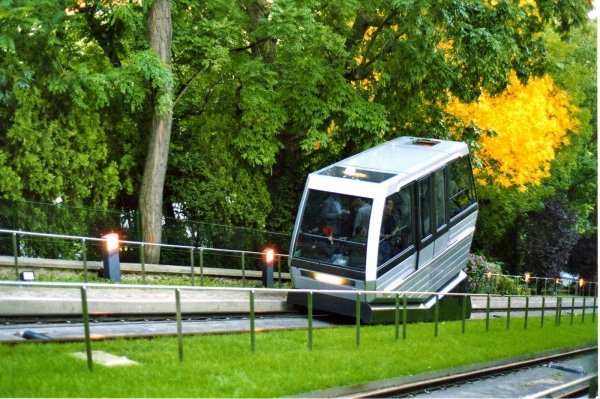 Having been built originally in 1900, the Montmartre Funicular is one of the oldest in France. Today's railway system was rebuilt in 1991, and is fully automatic and ferries more than 2 million visitors up the Rue Foyatier. It is the only alternative to climbing the 300 steps of the Rue Foyatier, which leads tourists up to the Sacré-Cœur Basilica. Although the funicular is no longer powered by water, it is still a great way to save sore legs and take in stunning views of Paris.
---
4

Peak Tram, Hong Kong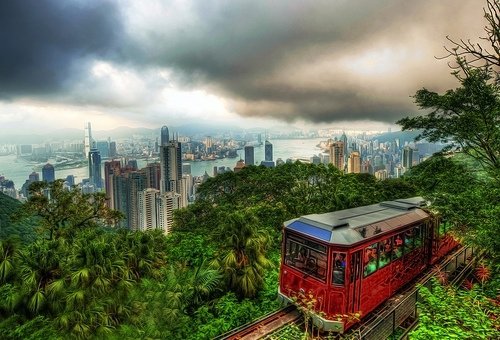 For visitors in Hong Kong who want to escape the hustle and bustle of the city, the Peak Tram is the closest thing you'll find. Although not as serene as some of the other fun funiculars featured on this list, it does lead to a shopping mall at the top, with a viewing platform for the more than 17,000 daily visitors who use the Peak Tram. While at $5 it costs somewhat more than the Angels Flight cliff railway, it must be worth it – the Governor of Hong Kong had his own personal seat reserved for 34 years!
---
5

Niesenbahn, Bern, Switzerland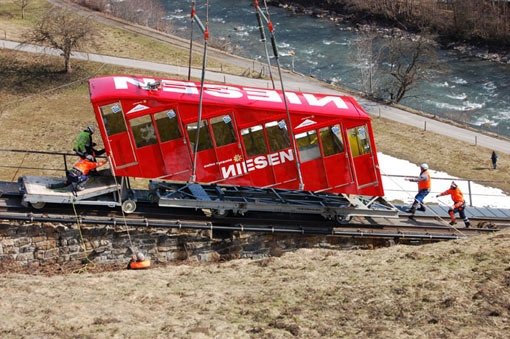 We all know that Switzerland is filled with funiculars, so narrowing down just one to include was a difficult task. However the Niesenbahn in Bern is one of my all-time favorite funiculars. The funicular runs from the small village of Mülenen to Niesen, one of Switzerland's Alpine mountains. If you would rather walk, there are a whopping 11,764 steps running alongside the funicular, making this the cliff railway with the most adjoining steps!
6

Lookout Mountain Incline Railway Chattanooga, Tennessee, USA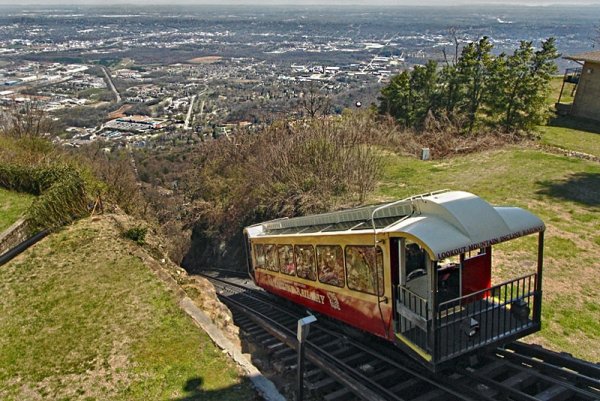 This particular funicular had to be included because it is almost entirely vertical in its incline. Not for the faint of heart, the incline reaches a 72% gradient in some places. Is this a fun funicular, or a terrifying one? There's only one way to find out!
---
7

Carmelit, Haifa, Israel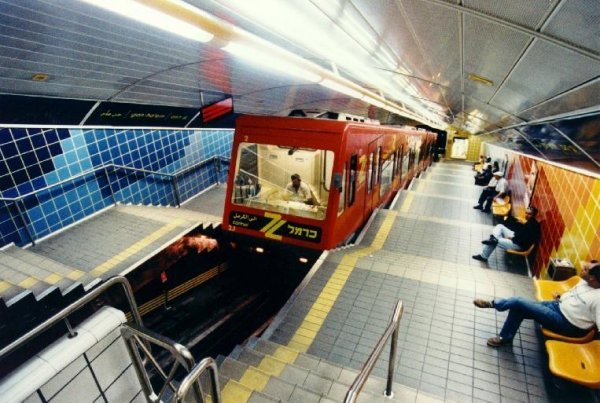 To conclude my list is a unique little funicular in Israel. Why is it unique? Because this cliff railway is entirely underground! There are only four cars to the subway, and runs for just over a mile under the streets of Israel. Although not the smallest subway in the world, it is definitely one to have on your bucket list!
I definitely need to try some of these – I've ridden funiculars in the UK, Austria and Switzerland but there's definitely fun funiculars in countries I haven't visited yet. Have you taken a funicular ride?
---
Comments
Popular
Related
Recent