It's hard to pinpoint all the things to do in Boston, simply because there are so many. Paris may be my favorite international city, but stateside, I'm all about Boston – and Salem, but that's another post entirely! Boston in a dream in spring, summer, and fall, although you definitely want to steer clear of us in winter. Since it's the ideal time to pay a visit to New England right now, though, check out all these fun things to do in Boston!
---
1

Go to Fenway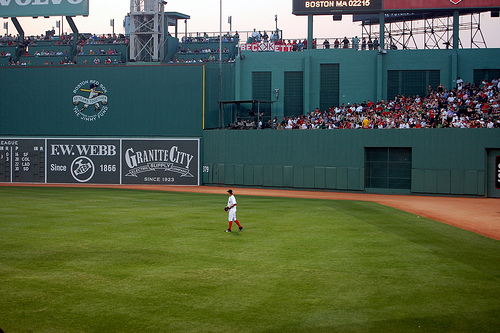 Probably the most popular thing to do in Boston is go to Fenway Park, home of those wicked Red Sox. You don't have to like baseball to pay a visit; you don't have to be a fan of the Bosox, either. There's so much history surrounding Fenway that it's worth a visit no matter what. Also, the hot dogs there are delicious!
---
2

Check out the Museums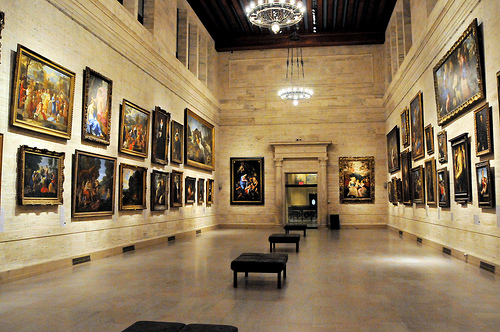 Boston has a number of museums, most of which are highly established, not to mention enormously fun. Whether you like the arts, science, astronomy, or oceanography, you'll find somewhere to go, and what you find will undoubtedly be among the best in the nation. Plus many of our museums now feature IMAX theatres, if you feel like taking in something both thrilling and education!
---
3

Take a Ferry out of the Harbor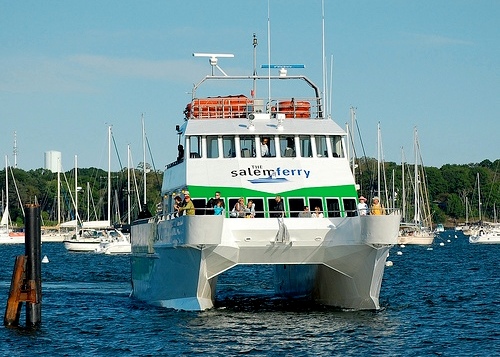 This is actually my personal favorite thing to do in Boston. The ferries can take you several places, but let me give you an insider's protip. Taking the ferry from Boston to nearby Salem is absolutely amazing. It's cool on the water, even in summer, and seeing the sea sprawl before you will take your breath away. What's even better is if you plan your trip out or your trip back so it coincides with the sunset. There's nothing like seeing the sun go down on the water.
---
4

Tour the Commons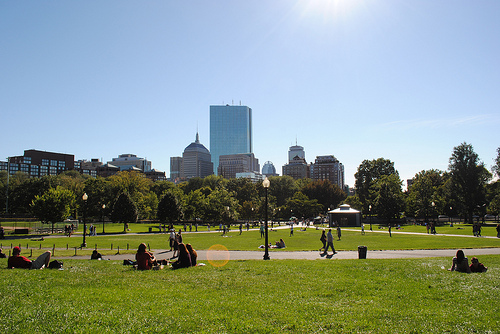 Boston Common is beautiful – except in winter. Through spring, summer, and fall, however, you'll often find it busy with people meandering around, taking in historical points of interest or just enjoying the day. A walk through the Common is relaxing, peaceful, and the perfect end to a day spent sightseeing.
---
5

Visit Harvard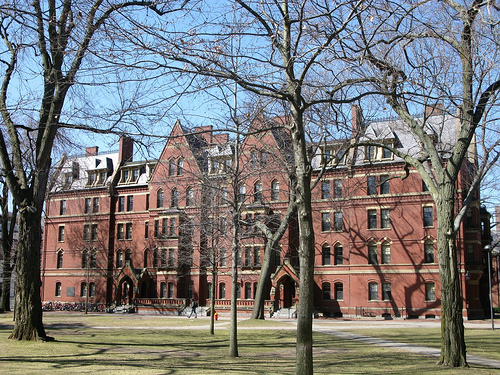 I love doing this too! I know you might think, oh, it's a campus, who cares? But really, it's so much more than that! I've always been a rabid Harvard fan, so I'm probably a little biased, but both the old university's campus and Harvard square itself are worth checking out, and the walk is incredible.
---
6

Shop at Downtown Crossing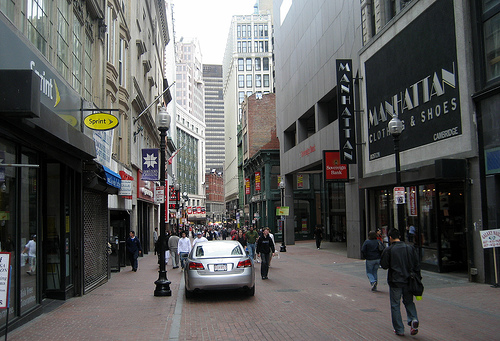 Downtown Crossing is still one of the city's major shopping centers, with vendors both inside and out. There's no telling what kind of neat things you'll find, and you can wander around all day without worrying about getting run over by any Masshole drivers. Hey, I love this place, but seriously – it's true!
---
7

Check out Cheers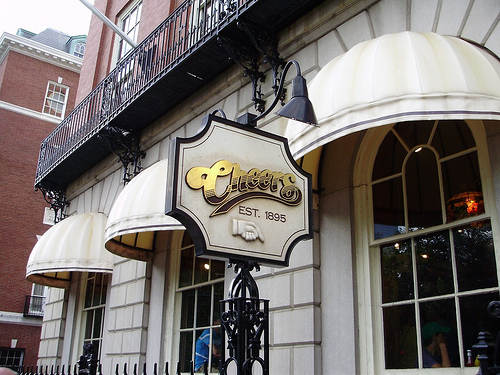 Did you love Sam, Diane, Norm, Woody, Frasier, and Rebecca? This is one of the most popular things to do in Boston, at least for most visitors: they go to Cheers! Where everybody knows your name! The iconic bar is located right on Beacon Street, but there's also a really good replica right at Faneuil Hall.
---
8

Eat at Quincy Market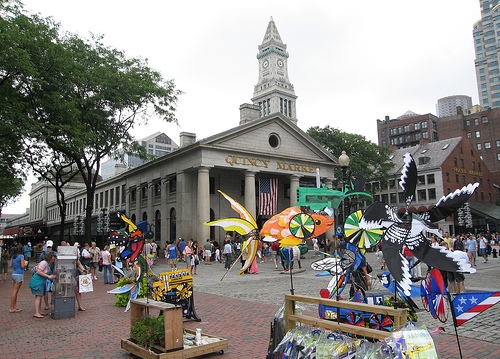 Quincy Market is filled to the brim with some of Boston's finest restaurants – and some of the worst ones, too. I don't mean the foods bad, but never, ever head to Dick's Last Resort unless you have an excellent sense of humor! Also, don't play with those waiters, man. They mean business.
As you can see, there are tons of fun things to do in Boston, each one better than the last. From sports to cultural exhibits to street vendors to amazing shopping, there is so much to do here that you need at least four days to accomplish all of it. What are some of your favorite things to do when you come to Boston?
Top Photo Credit: speedbird 402
More
---
Comments
Popular
Recent