We all entered the world naked so why not embrace nudity all over the world with others! There are thousands of places in the world which encourage you to wear your birthday suit with pride. If there is any kind of trip or event where you don't have to worry about what to wear or what to pack, it's somewhere where no clothes is de rigeur. Here is a list of 8 places to get naked!
1

Life Drawing Class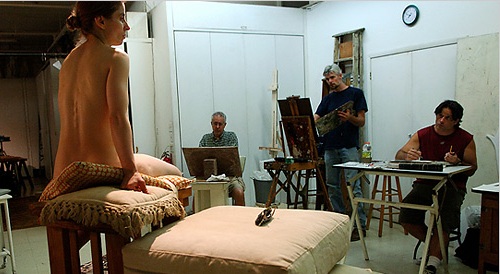 Posing as a naked model in an art class means you can strip off and make a little money without breaking any laws. Stand starkers in a room filled with several artists armed with a pencil or a piece of charcoal ready to create a masterpiece using your beautiful body as the subject. All you will have to do is relax and keep still.
2

Tier Garden- Germany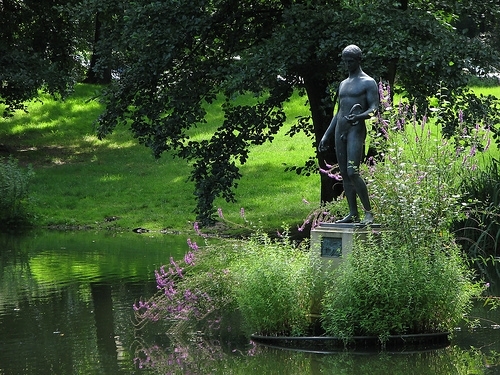 A large park in the center of a major European city is probably not the first option that comes to mind when it comes to places to get naked. A portion of this stunning garden in Berlin is reserved for you naked open minded people to relax in. Here you can stroll around with your bits blowing in the breeze or sunbathe to work on that all over tan.
3

Blacks Beach, San Diego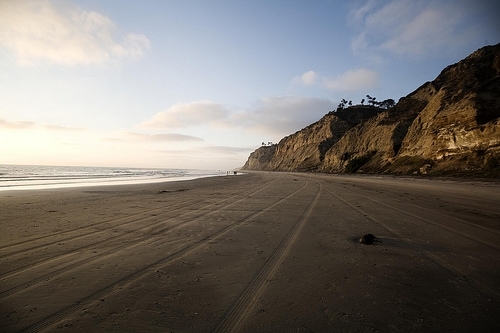 Beaches are amongst the most common places to get naked. Take off your swim suit off at Blacks Beach in San Diego and nobody will bat an eyelid. It's America's largest nudist beach but be careful where you throw off those togs because only the Northern section has the clothes optional rule. Bare all in the wrong place and you could be in for an embarrassing nude trip in a police car downtown. Otherwise, join fellow nudist for a game of beach volleyball.
4

Spencer Tunick Photo Shoot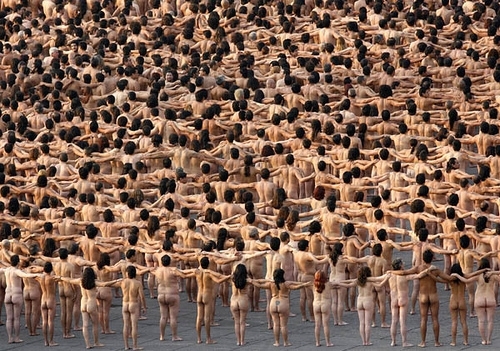 Turn your nude body into a work of art at one of Spencer Tunick's mass nude photo shoots. You could be one of any up to 7,000 others stripping off for one of these iconic photographic works. He doesn't always choose the most obvious places to get naked and just imagine your naked body hanging over someone's mantelpiece. You also get your own photographic memento. Check out Spencer's work here spencertunick.com
5

Onsen, Japan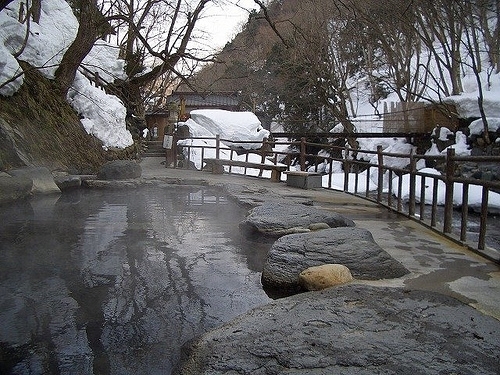 Onsen is home to natural hot springs where males and females are invited to bare all when in the mineral-rich waters. Many residents of Japan as well as visitors enjoy these hot springs as they really are wonderful for relaxing. Hot springs are a great place to get naked. The waters at Onsen might be relaxing but the rules aren't. When walking around you are provided with a tiny towel to cover up but you can climb in without it. Some springs don't allow people with tattoos.
6

World Naked Bike Ride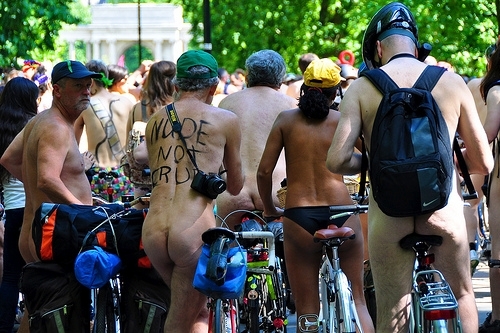 This event is a bike ride and takes place each year. It's is a protest against pollution and a lot of fun. Strip starkers and cycle, skate or blade to take part in this demonstration. Have a look online at worldnakedbikeride.org for dates and locations but if you can't find a bike ride in your local area why not get a few friends together and start your own?
7

Bay to Breakers - San Francisco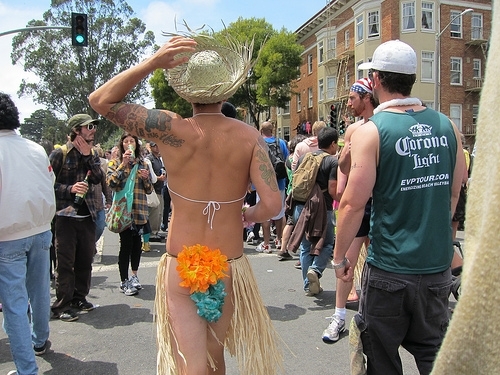 Bay Breakers is a 12k race which has been going since 1912. Anyone can join in and run wearing just their shoes and an outrageous wig; here anything goes. It may be a good idea to bring a towel and cover up when you run through the towns or you could always just run faster!
8

Blue Lagoon, Iceland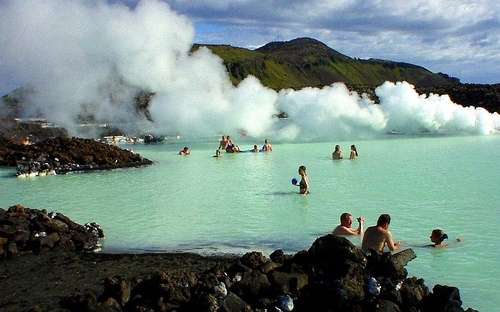 One of the more traditional type of places to get naked, this luxury spa invites you to enjoy saunas, steam rooms and hot springs to sweat out all the toxins.
9

Authentic Sauna, Finland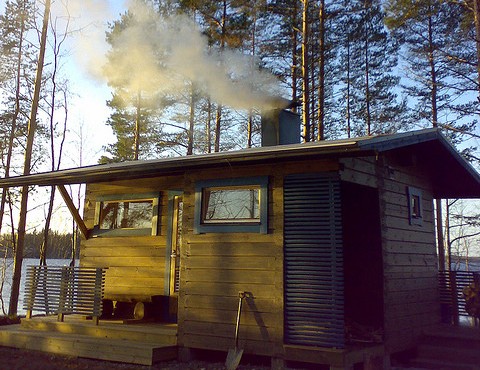 Forget those nice sanitized saunas at your local gym and head to Finland for the real thing. First you take a shower, then sweat in a 100 degrees hot box before dashing outside for a roll in the snow or jump into a hole cut into the thick ice. In the summer when there's no snow or ice you get the pleasure of self flagellation with birch twigs. Bliss!
That was 9 ways to get naked. You don't have to take your clothes off, to have a good time... but why not give it a go! Have a great time in your birthday suit with other people in theirs too. Whether you want to top up your tan or try something new, getting naked is a great way to do it. Has anyone else got any ideas of great places to get nude?