10 Brilliant Reasons to Visit Brazil ...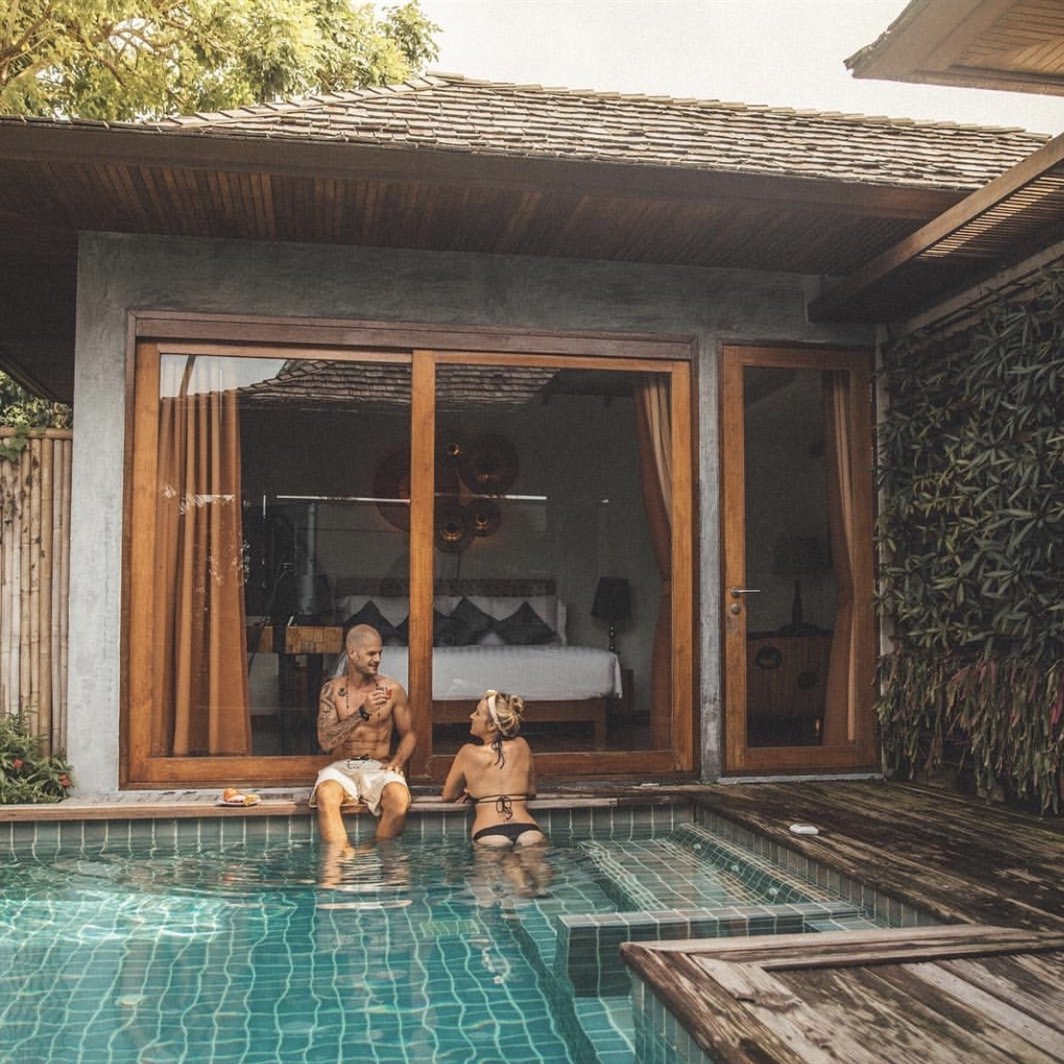 Brazil: The land of the Samba, football, religion, rainforest, magnificent sprawling cities and unspoiled beaches. Some of the world's most exciting and alluring cities lie tucked away between Tropical hideaways, perched majestically on pure white beaches, with the captivating blue Atlantic Sea sparkling leisurely under the shade of the coconut palms. Brazil is a sight to behold. The exotic and mysterious leggy beauty of South America brings an air of glamour to the fore, as it dazzles the senses. Here are 10 Brilliant Reasons to Visit Brazil.
With more than 1500 Brazilian beaches to choose from and more than 500 picturesque island paradises, it is going to be very hard to work out which one to visit first. The salty sea lapping against the strips of sandy shore as far as the eye can see, while the wind whispers through the fronds of the palm trees is absolutely one of the best reasons to visit Brazil.
2.

Carnaval Carnaval Carnaval
Charismatic Brazil is famous for its hugely popular Carnaval, outrageous costumes, street dancing and parties that carry on until dawn, bring the city to life. They draw in some wild and festive characters from all over the world that come to party here from dusk til dawn. Rio has set the standard for the world and Carnaval is definitely a reason to visit Brazil for the avid partygoer.
3.

The Incredible Weather
As most of the region is tropical, the weather is absolutely awesome, well most of the time, and it also depends on where you are. With seasonal rainfall areas providing light relief from the tropical heat, the balmy, warm evenings and super sunny beach days, every day, means that you are just about guaranteed to have an outdoor adventure every day!
Forget the thin lipped concierge, and the grumpy store owner, Brazilians treat visitors as if they were long lost friends that they have been waiting their whole lives to meet up with again. Tourism is a hugely integral sector of the country's economy and Brazilians make a point of making travelers feel so at home and welcome, that visitors really never want to leave.
Strong traditional and loyal supporters of soccer, family and celebrations, Brazilians are well known for their distinctive music and dance styles. One of the biggest reasons to visit Brazil, are the music festivals and incredible theatre shows that are held throughout the year.
If you are serious about your food, then this will be your reason to visit Brazil. Making their distinctive dishes the same way as their ancestors did you can be sure that you are in for a treat. Whether at an open air restaurant or at a high end eatery or even at a street vendor, you will be captivated by the sights, sounds and aromas that burst out of bubbling pans held over open flames. Washed down with fried coconut bananas and coffee, the gastronomic delights are endless.
The back drop to all this eating, drinking and partying is simply unparalleled anywhere else in the world. Home to the amazing Amazon Forest and a haven for the biodiverse ecotourist, with the highest biodiversity of plant species in the world, Brazil is the most unique destination with more than 1km of rainforest housing more than 100,000 tonnes of living plant life. But don't forget to pack the bug spray; the rainforest is also home to more than 15 million different insects!
Brazil, like its people, has a colorful history that goes way back when to 1500, when Portugal displayed Brazil in its property portfolio. Tenacious and vibrant, the communities of Brazil took a few knocks in their time, building the country up to what it is today. Trials and tribulations over sugar harvest and gold mining left some interesting historical figures and stories that still get passed on today.
Soccer fans around the world make this their number one reason to visit Brazil. With Brazil being the home to the best soccer team in the world, you can be rest assured that soccer is an integral part of a staple diet here. Brazil and its residents take the sport super seriously and are incredibly supportive and proud. The Brazilian Soccer Culture is definitely not to be missed!
Responsible for more than a third of all coffee produced in the world, Brazilian coffee is world renowned for its quality and distinctive taste. As the number one producer for more than 150 years, Brazilian coffee is used in just about all blends of coffee all over the world. Be sure to sample the best coffee in the world from its source when you are there.
If you don't see merit in my 10 Brilliant Reasons to Visit Brazil, you must be nuts! This really is a country where there is something for everyone; hardly surprising given the sheer size of the place. It is packed with innumerable charms that captivate and amaze and you'll be hard pushed to find reasons to leave rather than reasons to stay. Maybe you'll do as Barry Manilow says and fall in love at the Copacabana or walk tall and tan and young and lovely like The Girl from Ipanema.
I don't need reasons to visit Brazil – I just need to build it into my vacation budget.
Top Photo Credit: pinterest.com
{{#comments_count}} Show Commnents ({{comments_count}}) {{/comments_count}}