San Francisco is one of the USA's most entertaining cities. Enjoying fabulous weather all year round (even the bay fog adds to the romance) the city on the bay is exciting and diverse and beautiful. It's fabulous for tourists because there are so many great free things to do.
---
1

Pier 39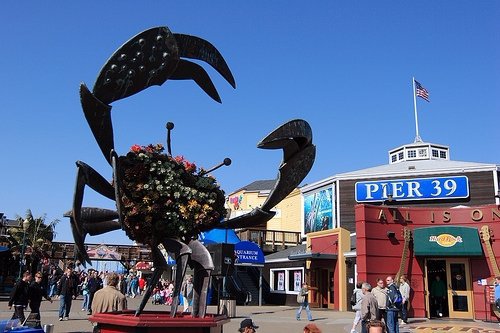 Pier 39 is a great place to visit that boasts lots of shops, attractions, street performers and restaurants. Even if you don't want to spend any money you can enjoy the sight of the famous sea lions!
2

Golden Gate Bridge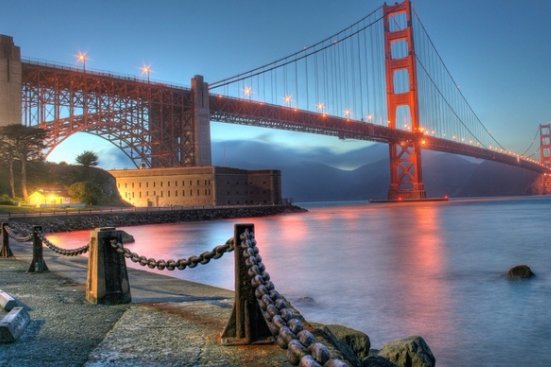 You can't visit San Francisco without making the effort to see its most famous landmark! The bridge is even more breath taking when seen up close.
---
3

Russian Hill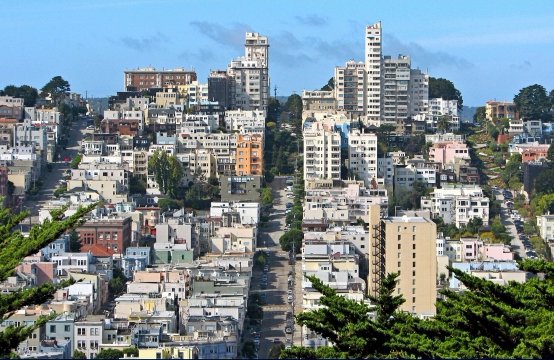 This wonderful neighbourhood is something of a hidden gem in San Francisco, giving you the opportunity to experience some of the most beautiful sights the city has to offer, as well checking out the local art scene and some tasty restaurants.
---
4

Beaches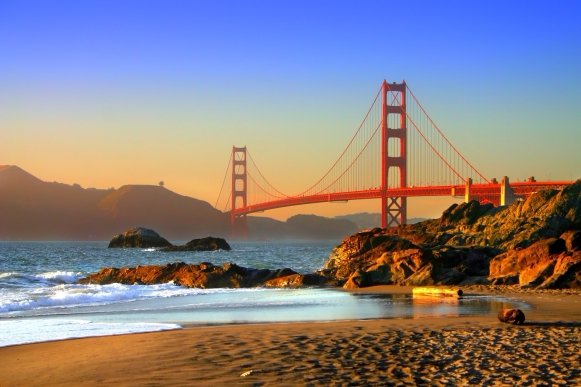 You absolutely must take advantage of the stunning beaches that San Fran has to offer, from Ocean Beach on the Western side of town to Baker Beach, for some truly amazing views of the iconic Golden Gate Bridge.
---
5

Golden Gate Park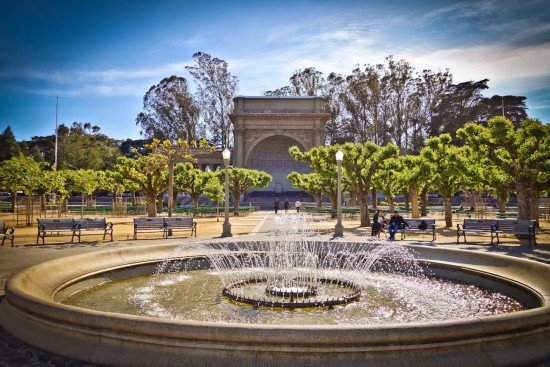 This is a large man-made park that is full of gardens, lakes, and interesting museums. It's a great trip on the weekends because parking is free and there is always something going on like a free dance lesson!
6

Movies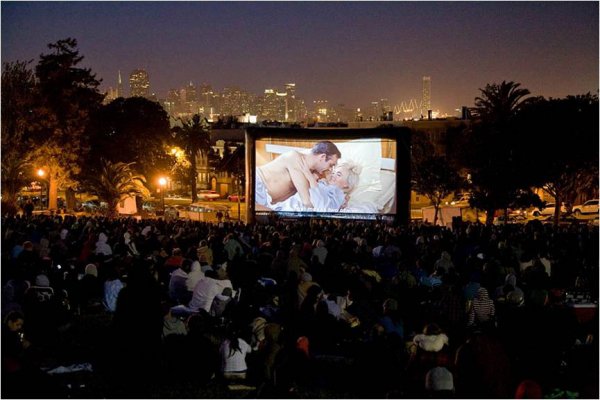 Outdoor movies in parks are really popular during the summer in San Fran, with Bernal Heights Outdoor Cinema and Film Night in The Park at Washington Square Park being two of the best.
---
7

Author Talks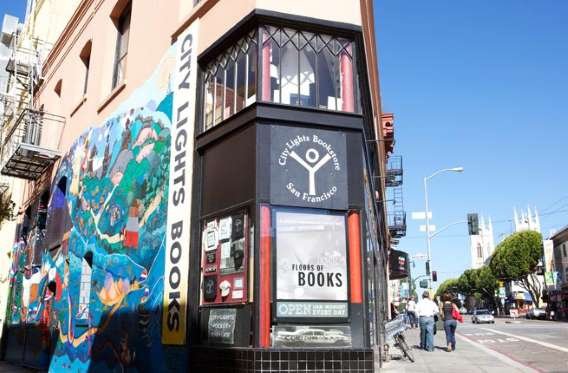 San Francisco has the reputation of being something of a literary town, and this reputation is backed up by the countless author talks and readings that take place throughout the year at stores like Omnivore Books and City Lights Bookstore.
---
8

Coit Tower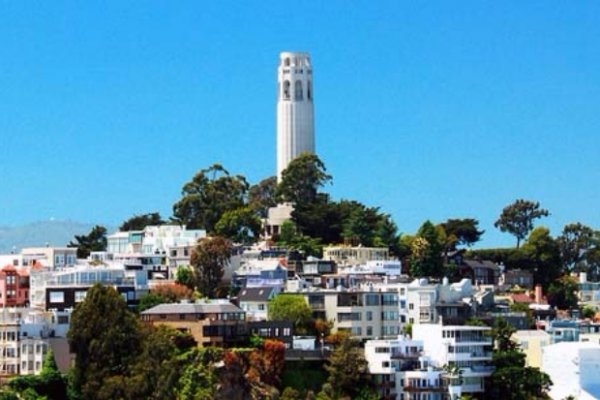 This concrete tower was built in 1933 and resembles a firehouse to honor the city's brave fire fighters. It is free to visit, has some wonderful painted murals inside its walls and of course spectacular 360° views.
---
9

Chinatown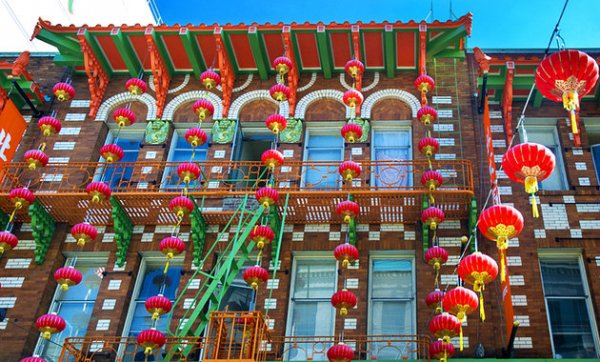 An absolute must visit because San Fran's Chinese district is the biggest Chinatown outside of Asia. Full of vibrant color and enticing aromas, there's always plenty to see. Chintaown is included in many free walking tours.
---
10

Farmer's Markets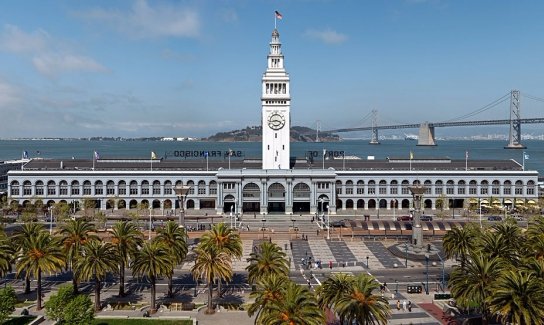 You can take in some real San Fran culture by spending some time down at the docks visiting the famous farmer's market at Ferry plaza that takes place on Tuesdays and Saturdays.
---
11

Photography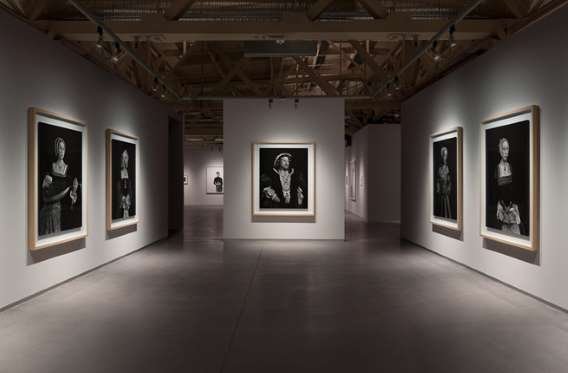 Photography is one of the most popular art forms in San Francisco, and the Harvey Milk Photography Center is an absolutely wonderful way to spend an afternoon, in the company of some truly great art.
---
12

Lombard Street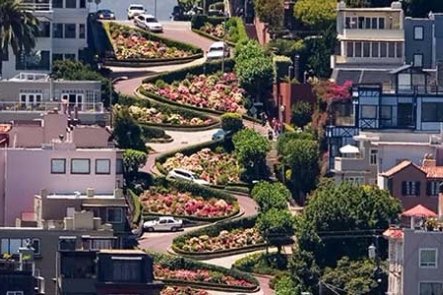 Embrace one of the city's more quirky locations by visiting Lombard Street, a long road that has eight switchbacks, giving it the reputation as being the most crooked street in the world!
---
13

Palace of Fine Arts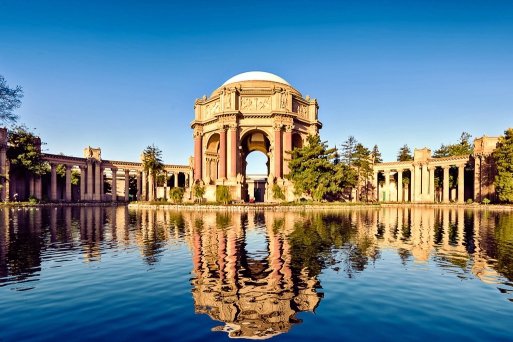 One of the buildings that San Fran natives are most proud of, erected after the devastating earthquake of 1906 and one of the first you see when entering the city from the Golden Gate Bridge.
---
14

Mission District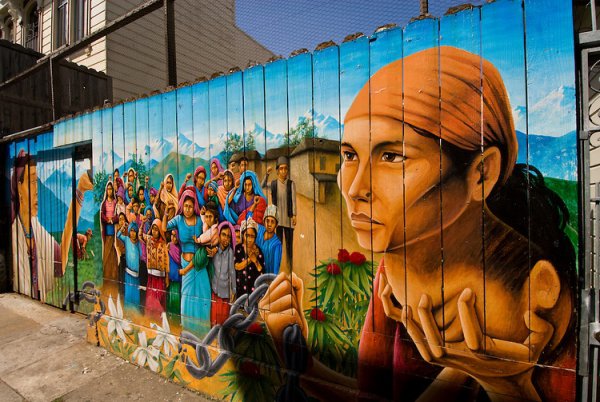 The Mission District is a wonderful neighborhood to visit if you are looking for a unique mix of cultures. The Mission District is well known for its Chicano murals, but you will also find some of the best restaurants in the city there.
---
15

Waterfront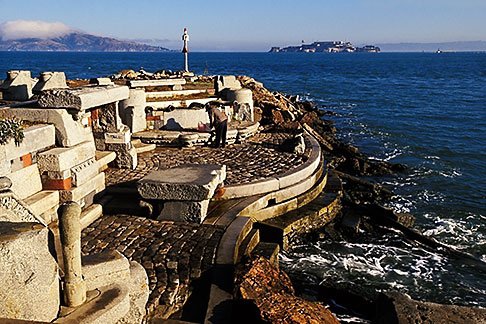 There are plenty of interesting site to see along the city's waterfront, including the Wave Organ, a wave activated sculpture that rests on a jetty in the bay and is best heard at high tide.
---
16

Steps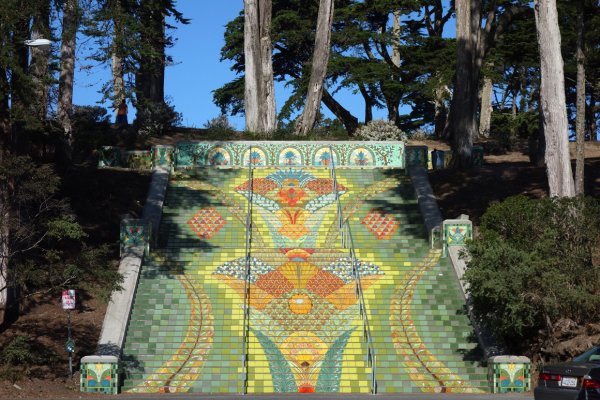 It sounds silly, but the city has many different sets of steps that are worth taking a look at! The Lyon Street steps, 16th Avenue tiled steps and Vallejo Street steps all offer stunning views of the city.
---
17

Grace Cathedral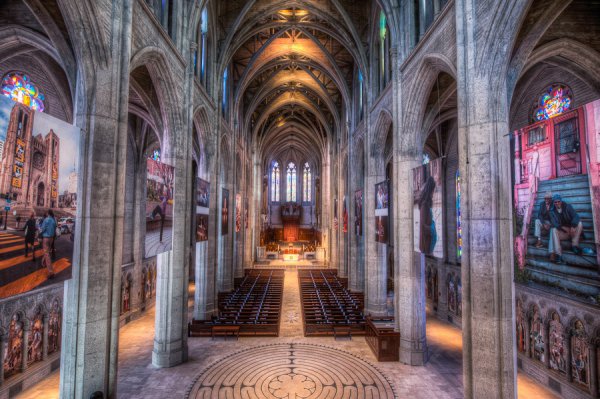 This cathedral is truly stunning, and the Interfaith AIDS Memorial Chapel is a place where you can pay your respects and feel a deep spiritual connection.
---
18

The Presidio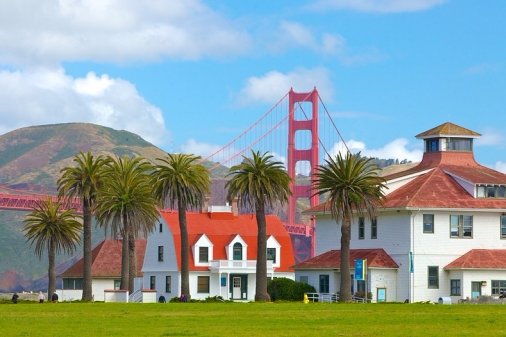 The Presidio was once a military base, but in recent years it has become a popular place for tourists to visit. It offers both a cultural and historical take on the city, and also often holds free concerts.
---
19

Museums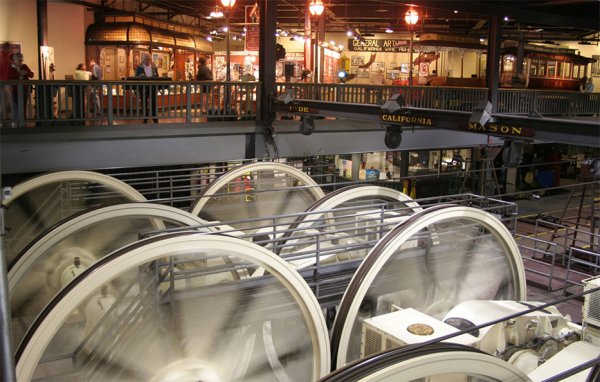 San Francisco is a city rich in museum culture, with the Cable Car Museum, the Railway Museum and the Wells Fargo Museum just three of the many different institutions you can visit on an educational trip.
---
20

Theater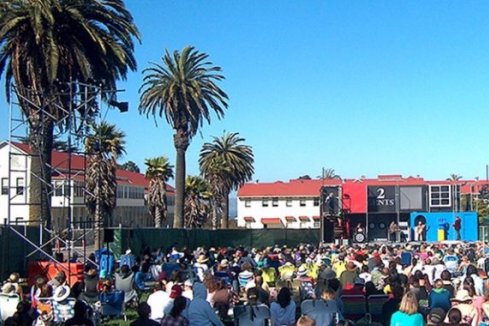 San Fran has a rich theater tradition, and the annual Shakespeare festival is something that should not be missed if you happen to be in the area at that time of year!
---
21

Street Festivals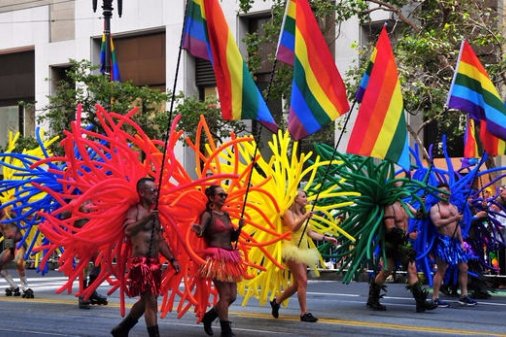 Street festivals are something that San Francisco excels at, with the North Beach Festival, Fillmore Jazz Festival and Folsom Street Festival being just a few of the many celebrations that they have annually.
---
Comments
Popular
Related
Recent