A place of myths, gods, ancient buildings and rich culture, a place in which some of the world's most famous philosophers, mathematicians and poets were born and a place in which democracy, one of our top ideals today was born. Yup, there are many ways to describe Greece as well as many places to visit in Greece, each of them special in its own way but just as beautiful. I'll give you 8 places to visit in Greece today and I try to do my best to describe how truly magical they are:
---
1

Santorini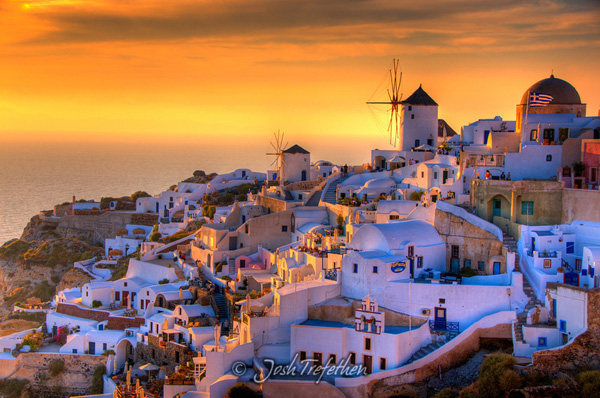 This gorgeous island is definitely one of my top must-see places but, since we're saving for the wedding right now, I guess I'll just have to be patient. People of all ages come to Santorini to enjoy the world's second most beautiful sunset as well as the very popular caldera view, typical island infrastructure, food and vines and, of course, the night life. I'd love to see all of the above, plus enjoy a good sun-tan on those famous beaches with black and red sand so keep those fingers crossed for me and I'll let you know how it turned out.
2

Athens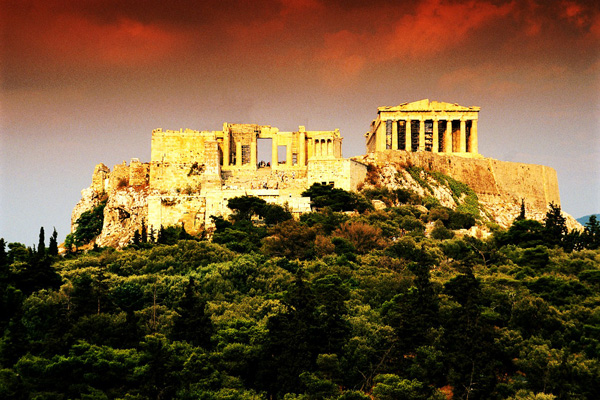 I've heard many Greeks referring to Athens as a pretty ugly city with a lot of beautiful corners and, yes, there is some truth in that. Not every part of it is breathtaking but the ones that are, are indeed magical and, in the end of the day, that's still the only thing that counts – doesn't it? Visit the Acropolis as well as The New Acropolis Museum and then take a walk through Plaka and Monastiraki, some of the most colorful places I've seen in my life.
---
3

Crete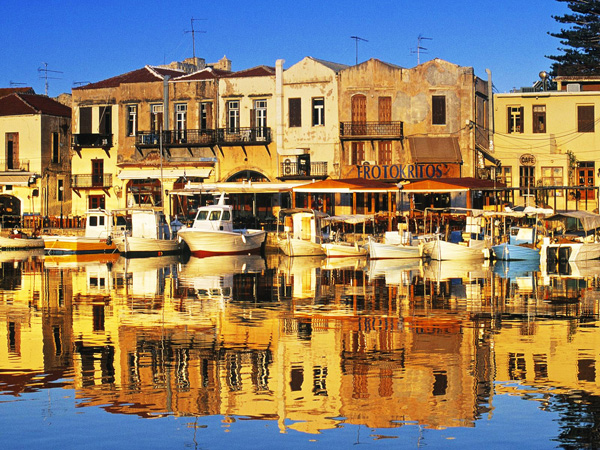 If you're really into sightseeing, ancient civilizations and archeological findings then you simply must visit Crete! This large island, also known as centre of the Minoan civilization is very popular among tourists for its museums, as well as archeological sites such as Knossos, Phaistos and Gortys. Breathtaking landscape, rich history and amazingly friendly people definitely make this island of the best places to visit in Greece so don't be surprised if you start having thoughts about relocating permanently as you definitely wouldn't be the first one!
---
4

Meteora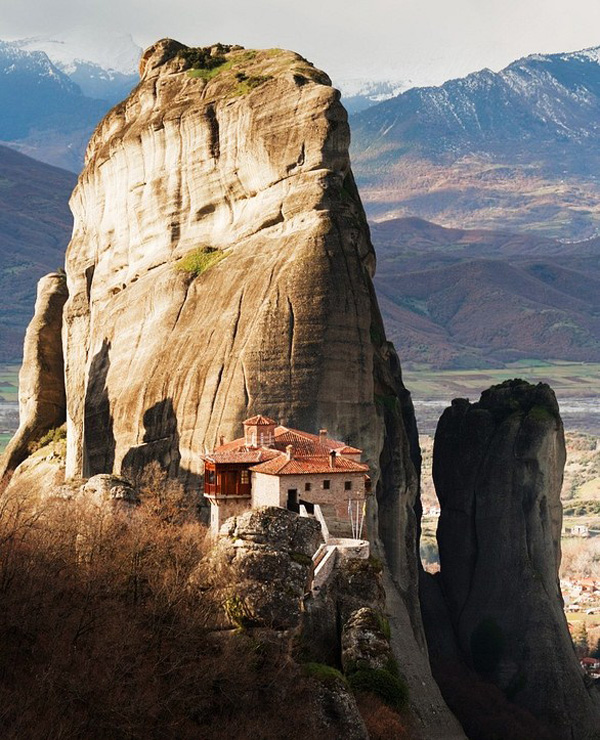 This complex of six monasteries built inside natural rocks is just too surreal to describe but I'll try to do my best to explain why Meteora is one of the must-do's for anybody considering places to visit in Greece. First of all, there is a lot of history involved, so much I doubt I'll have enough time and space to explain here, then you have the "wow" effect of the foggy, mystical landscape and, by the time you finally manage to climb all those steps, you'll be so absorbed in the feeling and atmosphere, returning to real life will seem almost painful.
---
5

Olympia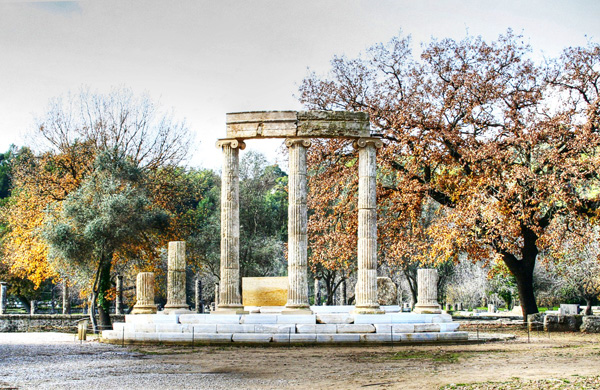 Fans of the Olympic Games would definitely want to see a place where it all started – right? Well, head straight to Olympia then as there are still plenty of things to see there and I'm not just talking about the stadium but temples too. Olympia's pride is, of course, the temple of Zeus, the father of both men and gods and the one is whose honor the games were played. Definitely plan a trip to the The Archaeological Museum of Olympia and leave it to your tourist guide to tell you the whole story while you're enjoying your tour.
6

Mykonos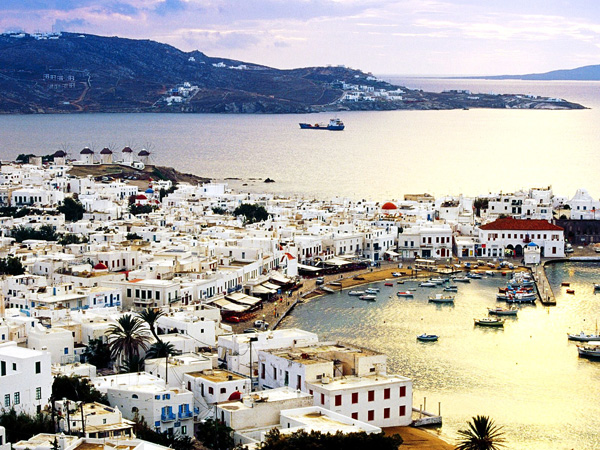 Lodged between Paros, Naxos, Tinos and Syros that all belong to the group of Cyclades Islands, Mykonos attracts party animals all over the world. So, if partying is practically your middle name and you'll love to enjoy in the beautiful view, good food and traditional white and blue houses in the meanwhile, add Mykonos to your list of places to see in Greece. Vacationing here will cost you quite a bit, I must warn you, although I doubt you'll be sober enough to care. LOL!
---
7

Olympus Mountain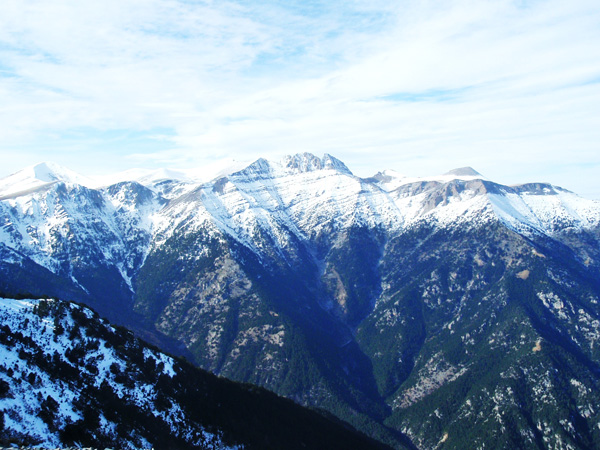 The highest mountain in Greece and the home of the legendary 12 gods- do you need any other reason to check it out? The nature here is something that I simply cannot put in words, something so beautiful that it can't even be captured on photos and something so relaxing that you simply must plan a trip as soon as possible. But don't get me started on those traditional mountain villages, unique must-see houses and tasty must-try food! It's definitely a place to be and a place to see!
---
8

Mycenae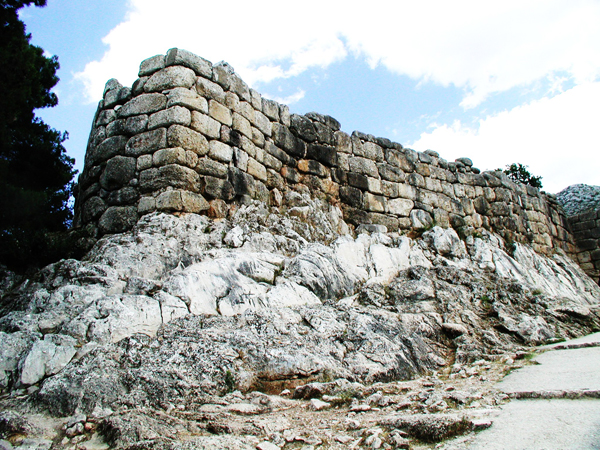 A truly magnificent, mythical and magical place such is the city of Mycenae is something I just have to mention in hopes some of you would be interested to visit it too. I must take some time to visit it again because the last time I went sightseeing was back in 2004! This is the place in which some of the most popular myths were born, a place in which a big family drama supposedly happened, a place you've probably heard about but never thought about visiting. So, before you do decide to visit, research a bit on it or get a guide to tell you the full story of bronze-age Greece and The House of Atreus, otherwise you'll be staring at a huge pile of rocks which isn't really interesting, if you ask me.
Yup these are all great places to visit in Greece although they certainly aren't the only ones worth mentioning. That's why I want to ask you this – in case you ever decide to visit Greece, what places would be on your must-see list?
Top Photo Credit: archer10 (Dennis)
---
Comments
Popular
Related
Recent