It isn't just the attractions of Melbourne that make it so fabulous. This is a truly vibrant city packed with culture and such a hotbed of creativity that many Aussie trends first start in Melbourne. Whether you like interesting architecture, are into music, movies or mirth, love to shop or like to spectate at top class sports, the state capital of Victoria has more than enough to keep you occupied. Here are just some of the marvelous attractions of Melbourne.
---
1

Luna Park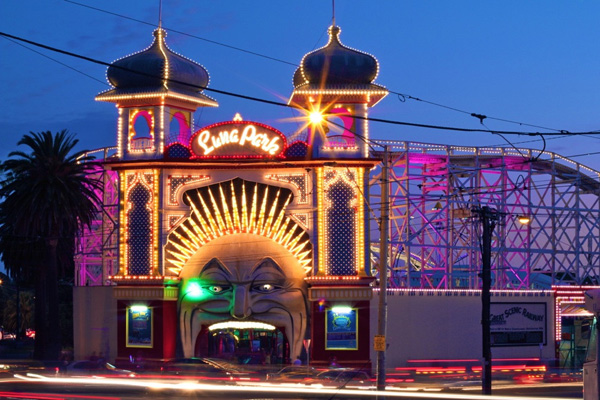 As one of Australia's oldest theme parks, Luna Park is unquestionably one of the must-see attractions of Melbourne. This colorful 101 year old gem is situated on the shores of Port Phillip Bay in the historic suburb of St Kilda, roughly 6 kilometers from the city centre, and is easily recognized by the giant face of "Mr. Moon," which sits at the entrance. Although you will find an amazing amount to see and do in the park, the rollercoaster "Scenic Railway" is the park's prime attraction, and is said to be the oldest continually running rollercoaster in the world. Don't be fooled by the park's age, however. Many of the rides are brand new and guaranteed to take your breath away!
---
2

The Melbourne Zoo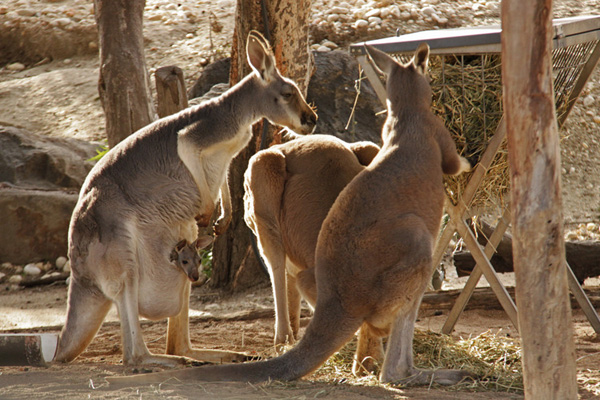 The Melbourne Zoo is one of the most family friendly attractions of Melbourne, with something for all ages. While you marvel at the amazing variety of animals the zoo houses, including the extremely rare tree kangaroo, your children may like to undertake the zoo's "spy mission," which leads them through secret undercover trails where they can learn all about wildlife preservation. The Melbourne Zoo also runs a great special during the school holidays, allowing free entry for children. (Check out the baby kangaroo in the pic – aww!)
3

St Kilda Beach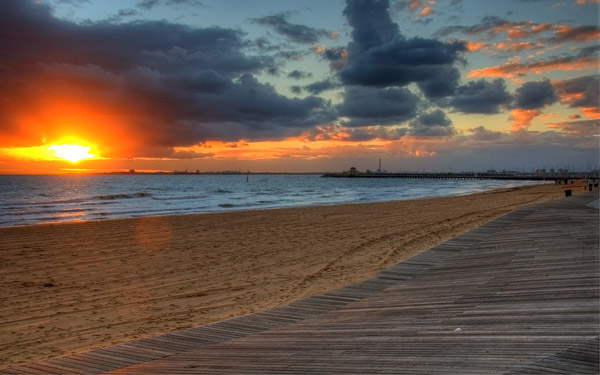 St Kilda beach is without a doubt one of the most popular places to visit in Melbourne, with millions of tourist flocking to the area every year. Once there, however, it is easy to see why the beach is so trendy, with the mix of sand, surf, cafes, gourmet restaurants and great shopping, providing a little something for everyone. St Kilda beach is also fantastic if you're interested in water sports such as kite surfing, swimming, snorkeling or paddle boarding, with numerous water sports schools and equipment hire companies dotted around the foreshore.
---
4

Queen Victoria Market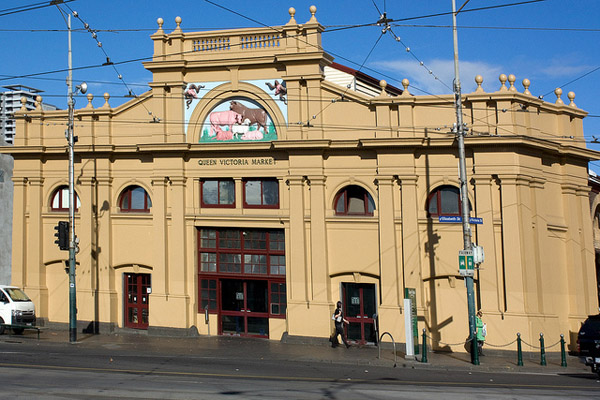 The Queen Victoria Market is the largest open-air market in the southern hemisphere, and is located directly in the heart of Melbourne. If you choose to wander through this oversized flea market, you're bound to be impressed by the vast variety of wares on offer, including: farm fresh produce, clothes, leather goods, jewelry and a great selection of Australian made souvenirs. Regardless of whether you're a hard core bargain hunter, or just looking for different things to do in Melbourne, Queen Victoria Market will certainly not disappoint.
---
5

Eureka Skydeck 88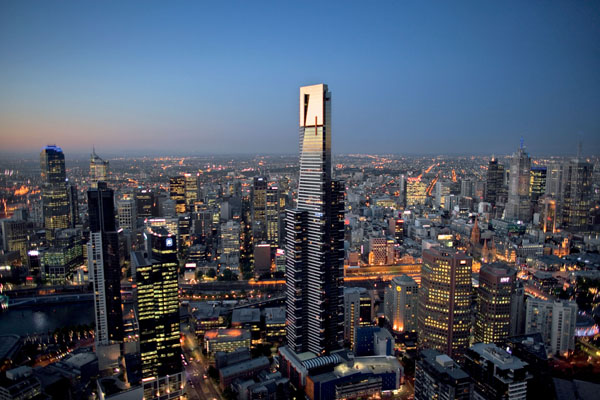 The Eureka Tower is difficult to miss if you're meandering through Melbourne, as it soars almost 300 meters over the central business district, and is easily the tallest building in city. More impressively, however, it also houses the southern hemisphere's highest viewing platform, Eureka Skydeck 88, from which you can appreciate Melbourne by way of a 360 degree bird's eye view. This is not one of sights of Melbourne for the faint hearted however, as parts of the viewing platform even have a glass floor!
---
6

Federation Square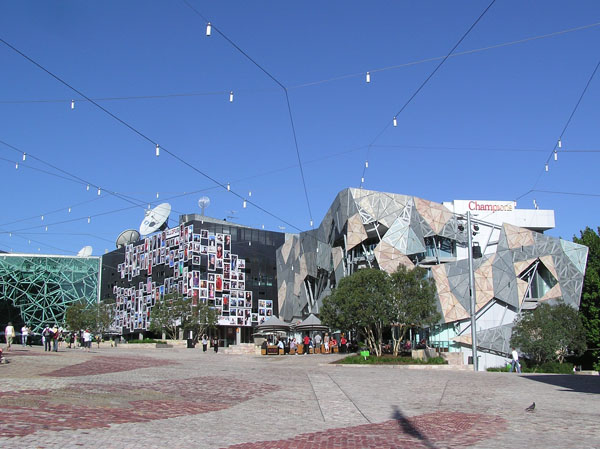 Federation Square is a 3.6 hectare cultural oasis situated right in the middle of Melbourne's bustling central business district, comprising an Australian art museum, futuristic buildings, shops, restaurants and bars, as well as the Melbourne Visitor Centre. All of these components, in addition to the fact that the area hosts over 2000 events annually, have caused Federation Square to be ranked amongst the most popular attractions of Melbourne. You may also like to take a guided walking tour of the square in order to appreciate just how much the area has to offer.
---
7

The National Gallery of Victoria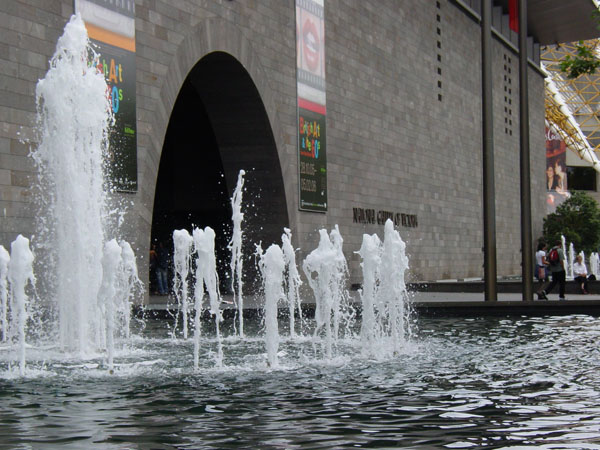 The National Gallery of Victoria makes for a fantastic adults day out and is certainly one of more interesting cultural attractions of Melbourne. With a 68,000 strong collection boasting art from all over the world, you are bound to find something to love in one of the two buildings that make up the gallery. The venue even offers a selection of classes and workshops for aspiring artists, which will allow you to try your hand at various different artistic styles.
---
8

The Melbourne Cricket Grounds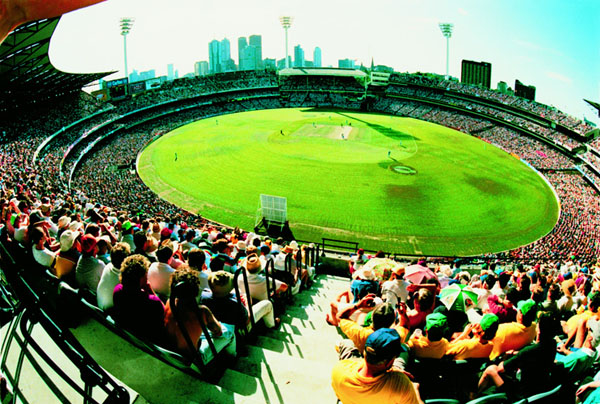 There's nothing Australians love more than sports, and this is made even more apparent by visiting sporting venues such as the beloved Melbourne Cricket Grounds, or "MCG," the epicenter for not only cricket, but also the Australian Football League (AFL). With over 90 days of cricket and football being hosted by the MCG every year, you're bound to see the MCG in its full glory. Even if a sports venue isn't on your list of things to see in Melbourne, the roar of 100,000 excited fans after a football player scores a goal or a cricketer hits a six is something that everyone should experience at least once in their life!
With all the things to see and do in Melbourne, it's no wonder it is one of the most popular destinations in Australia, as well as regularly featuring in the top 5 places in the world to live. I think it is an amazing city and would go back in a heartbeat. Have you been?
---
Comments
Popular
Related
Recent