Places in Malta are in a small island country almost lost on the Mediterranean map. Places to go in Malta include beautiful beaches, old cities surrounded by walls, archaeological remains and stunning nature. Situated some 50 miles to the south east of Sicily, Malta represents a geographical and cultural connection between Europe and North Africa, and there are many places in Malta to confirm that fact. When you decide to answer the call of this hidden jewel of the Mediterranean, here is the list of 8 magnificent places in Malta that you must visit.
Table of contents:
1

Valletta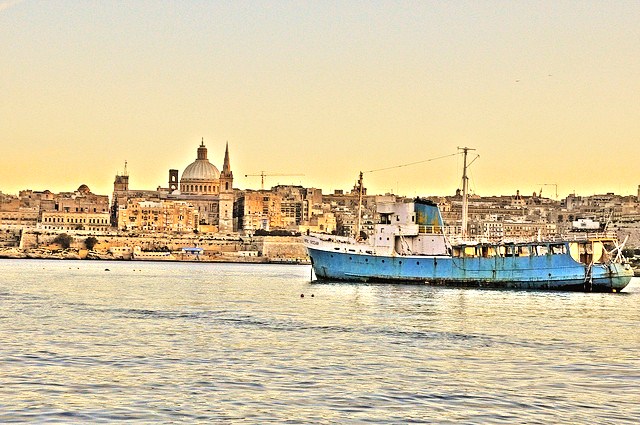 According to UNESCO's World Heritage website, the Maltese capital is "one of the most concentrated historic areas in the world". Such a description should already be enough to attract you to Valletta, but if you need more, here are the main features – charming old stone-paved streets, fortified complexes, baroque architecture and some amazing historical sites, like the Hypogeum, the world's only prehistoric underground temple. One of the most fascinating places to go in Malta is the WWII Museum – The Story of Malta. The Island was awarded the George Cross for its heroic resistance to Nazi invasion.
2

Island of Gozo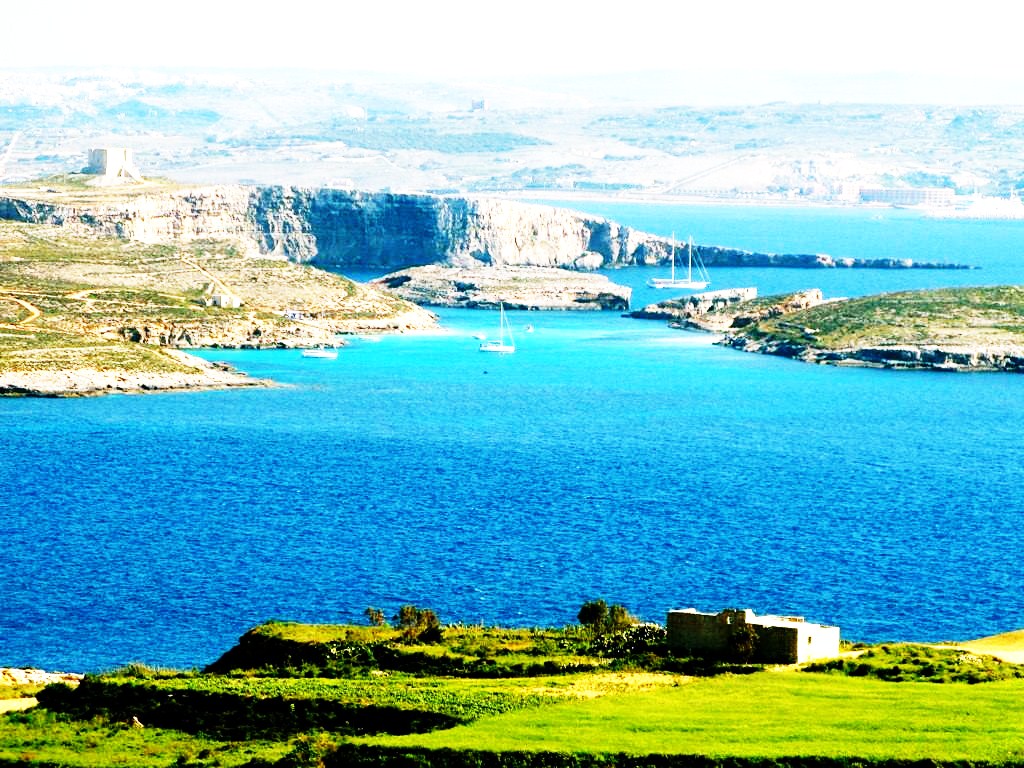 One of the three constitutional islands of Malta, Gozo boasts stunning landscapes that include a beautiful rugged coastline, sandy beaches and open countryside. The most rural of the islands, Gozo presents a perfect escape set a few decades back in time. Enchanting little towns, friendly locals, traditional crafts and one of the most popular and historically significant places in Malta, the Megalithic Temples, are some of the interesting things found on the island. There are enough churches on the island you could spend a week exploring them (some are incredibly beautiful) and some of the nicest Maltese beaches are located here too, so be ready to include swimming and diving in your Gozo tour.
3

Mdina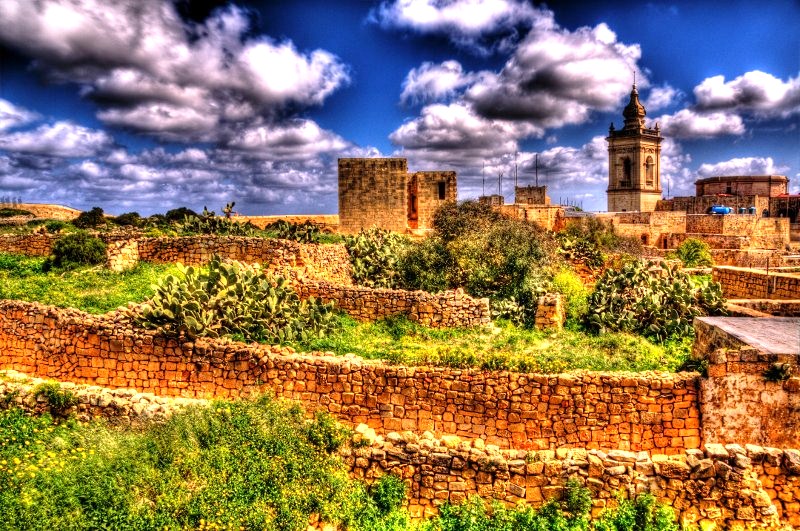 Surrounded by walls, Mdina is a small, but very important historical town in Malta. Also known as the "Silent City", Mdina is car-free, frozen in ancient times, but yet alive and usually crowded with tourists. Due to more than 3000 years of history, Mdina is another of the places in Malta on the UNESCO World Heritage List. Take a walk through the narrow cobbled streets and pay attention to the ornate details on Baroque and Norman styled buildings. Climb to the top of Mdina's bastions for some awesome views of the area. Pay a visit to nearby Rabat, another interesting historical site of Arabic influence.
4

Comino (Kemmuna)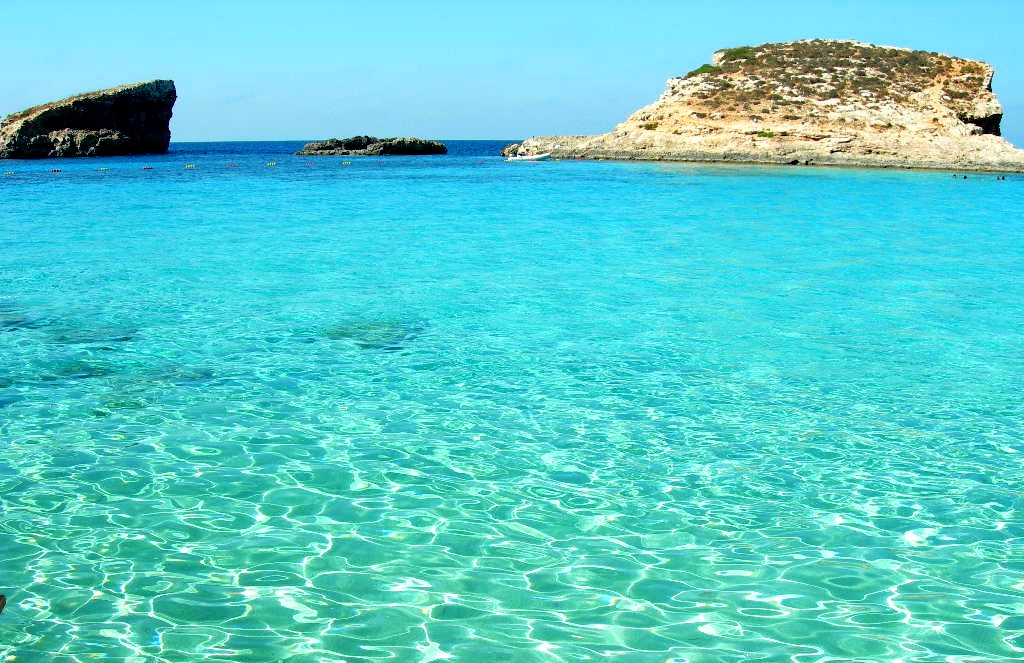 Beside Malta and Gozo, Comino is the third and also smallest Maltese island. If you are looking for peace and isolation, Comino is your ideal destination. There are only four permanent residents on the island, but you will meet many other tourists who appreciate the tranquillity of this place. The Blue Lagoon, (see point 8) one of the most beautiful natural attractions in Malta (and the whole Mediterranean) is also found here. Find out why divers from all over the world simply adore this place.
5

Marsaxlokk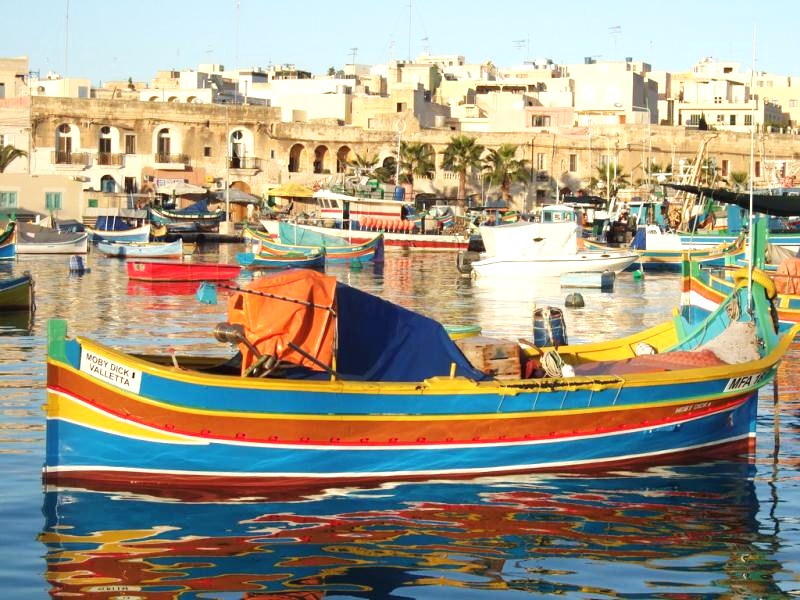 Marsaxlokk is a small fishing village where many Maltese people have their summer residences. Most of them simply move here in June to stay until September. The village is, therefore, quite lively during summer months. Apart from the mostly rural architecture, Marsaxlokk offers modern facilities for tourists, including nice cafes, bars and fish restaurants. Amazing coastline, laid-back atmosphere and plenty of home-grown natural products make this village one of the most popular places to go in Malta.
6

Sliema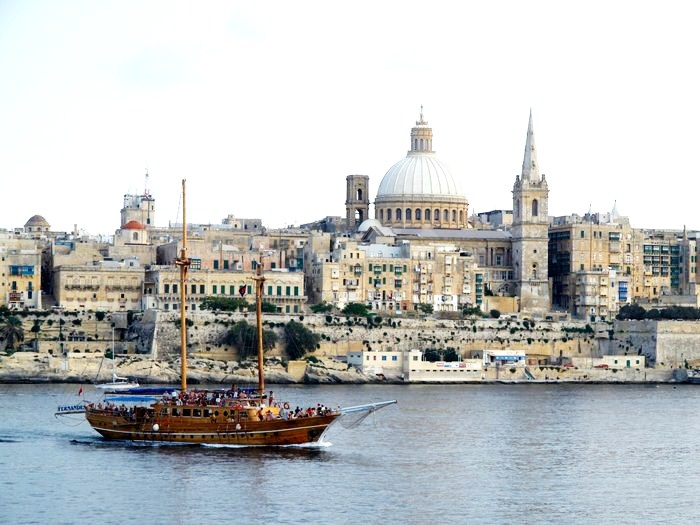 Situated on the northeast coast of Malta, Sliema is a touristy town with modern hotels, restaurants and cafes; a centre of shopping and entertainment. The name of the town means "peace" but don't let it fool you – maybe Sliema was once a peaceful fishing village, but today, it is one of the main coastal resorts in the country. There are also several churches in town, confirming a long tradition of Catholicism in Malta.
7

Hagar Qim & Mnajdra Temples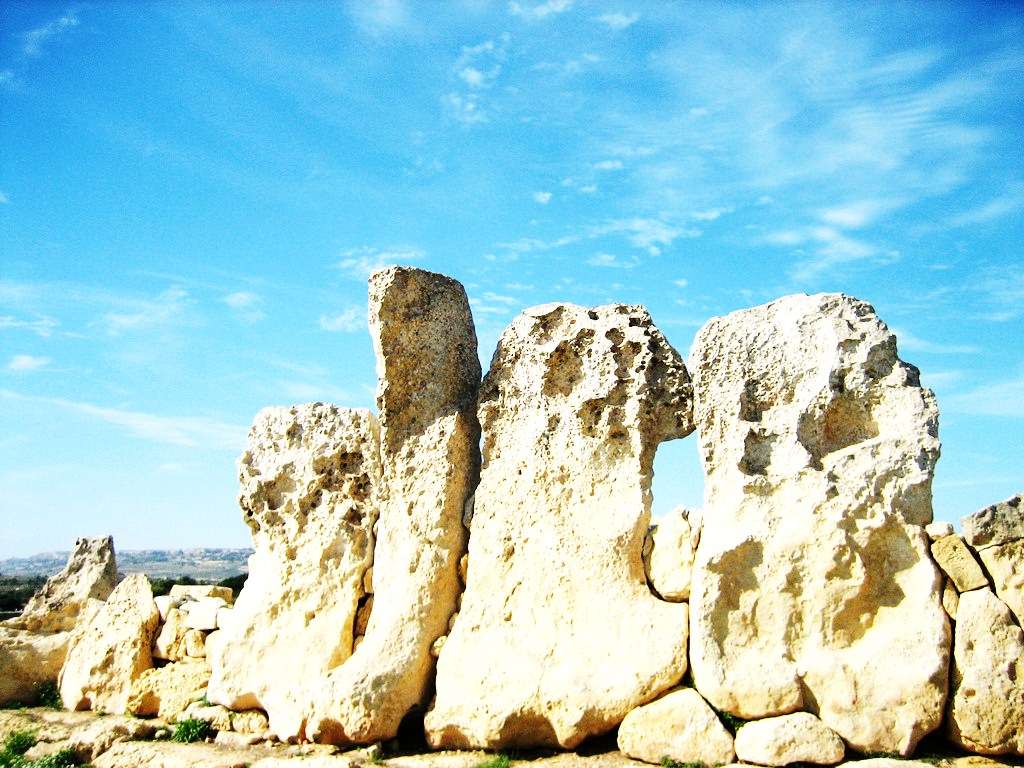 These 'unique architectural masterpieces' according to its UNESCO listing, are considered among the oldest religious sites in the world and, therefore, the must-see places in Malta for history fans. The astonishing Megalithic Temples date from the 4th and the 3rd millenniums BC. Hagar Qim is located some 2 km away from the village of Orendi. Many precious artefacts found at this site are now kept in the National Museum of Archaeology in Valletta. Mnajdra, a complex of three ancient temples, is only half a kilometre away from Hagar Qim.
8

The Blue Grotto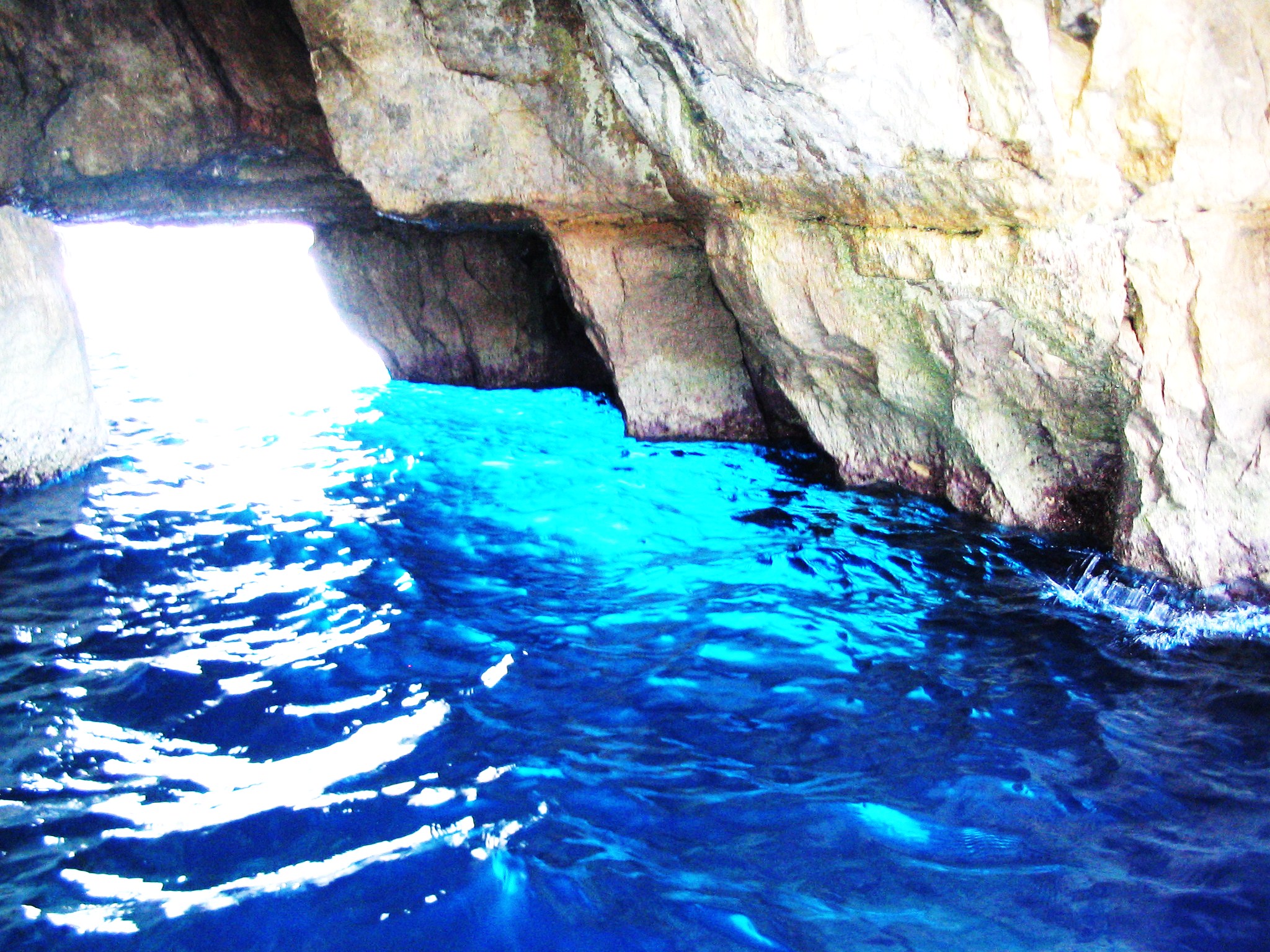 A stunning natural feature, the Blue Grotto is located near the town of Zurrieq, right across from the uninhabited rocky islet of Filfla. It is one of the most beautiful and popular places in Malta for visitors – there's plenty of boat tours. The grotto itself and the nearby system of caverns produce an incredible play of lights while mirroring phosphorescent colours of the underwater world. You don't have to be a diver or photographer to enjoy this place. We can only assume that Brad Pitt also liked it, as some scenes of the "Troy" were filmed here in 2004.
Malta maybe small, but it is a really enchanting country. The mild Mediterranean climate, unspoilt nature, and unique historical sites ensure this country deserves to be visible on the tourist map of Europe.
Top Image Source: pinterest.com
Please rate this article