Looking for a way to combine your love of art with a vacation? A stay at an artist colony is just what your muse doctor would order. And what can be more inspiring than artist colonies that are charming coastal havens?
---
1

Praying for Inspiration: Grand Marais Art Colony, Grand Marais, Minnesota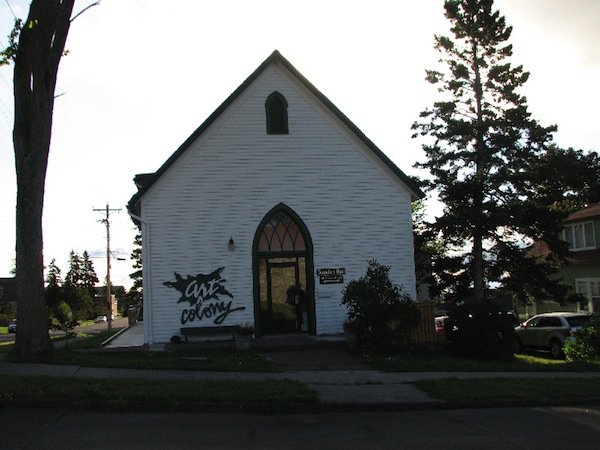 Situated in a remodeled church that overlooks Lake Superior's beautiful North Shore, Minnesota's oldest artist colony was established in 1947 and still aims to educate artists, no matter what level of skills they have. Grand Marais Art Colony is a non-profit establishment which sponsors the Grand Marais Arts Festival every summer and offers budding and experienced artist the chance to broaden their artistic horizons with classes in book art, ceramics, glasswork, painting, mixed media and printmaking. Look up artist colonies' details at grandmaraiscolony.org or phone free on 800/385 9585.
---
2

Immerse Yourself in Art: Carmel-by-the-Sea, Monterey Peninsula, California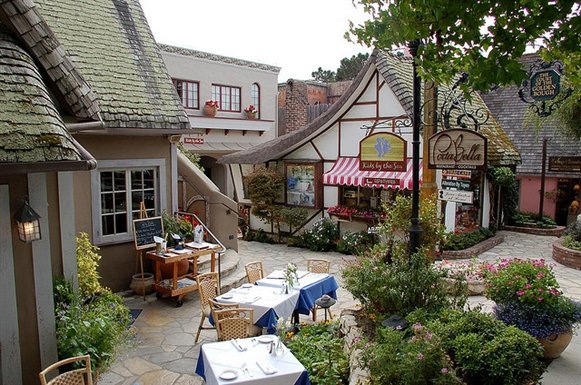 Carmel-by-the-Sea has long been a Mecca for art lovers and artists alike, who come to the Monterey Peninsula for inspiration, stunning scenery and a bohemian lifestyle few other artist colonies can match. There are more than 100 galleries, not to mention the double delights of the Pacific Repertory Theatre and the historic Golden Bough Playhouse, responsible for hosting more than 175 performances per year. Carmel Art Association is the second-oldest art co-operative in the country, having been established some 81 years ago. The Association showcases works from more than 120 local artists, allowing visitors a fascinating and comprehensive glimpse into the Monterey Peninsula's art scene as a whole. For more information, visit carmelcalifornia.com.
---
3

Oil Riches of a Different Kind: Rockport, Texas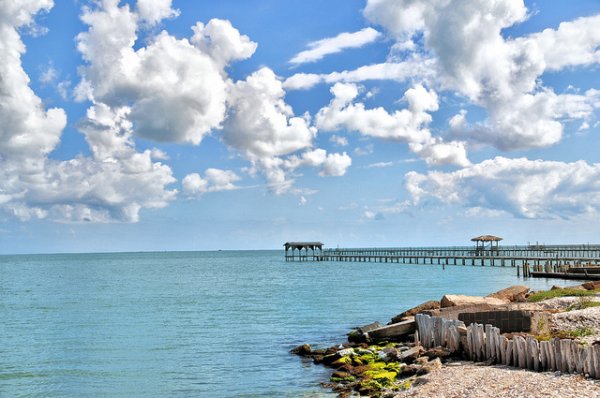 No matter if oil, acrylics or water colours are your preferred medium, Rockport in Texas welcomes all manner of artistic temperament. An unlikely contender on the national artist colony scene, this tranquil town in the southeast of Texas attracts artists from across the country, who come to meet their fellow artists, chat and exhibit at the Rockport Center for the Arts in the Heritage District, which is situated along Aransas Bay. Equally delightful, the historic Bruhl-O'Connor home is a great place to come for inspiration. Stroll through the artistic home and sculpture garden, before joining one of the workshops, or attending a lecture or an exhibition. Call tel. 361/729 5519 to book or visit rockportartcenter.com for further information.
---
4

Artworks and Nibbles: Salt Spring Island, British Columbia, Canada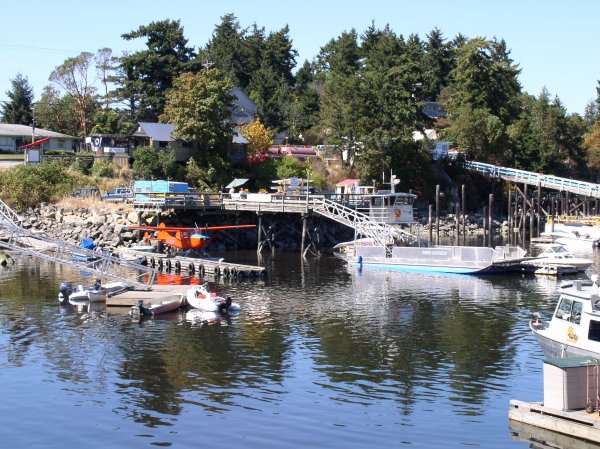 Situated between Vancouver and Victoria, Salt Spring Island boasts more than 30 galleries and studios, where artists can participate in activities all year round, although it is advisable to phone ahead, if you're planning to visit during off-peak season. Tear yourself away from the stunning scenery on the ferry ride over and look out for a studio brochure and leaflets advertising the popular waterfront-based Saturday Market, which takes place between Easter and October every year. This is one of the more fun-packed venues as far as artist colonies are concerned - you'll find great island-produced artworks, delicatessen and souvenirs, (see saltspringvisitor.com for details).
---
5

Alternative Art Fairs at Wynwood Arts District, Miami, Florida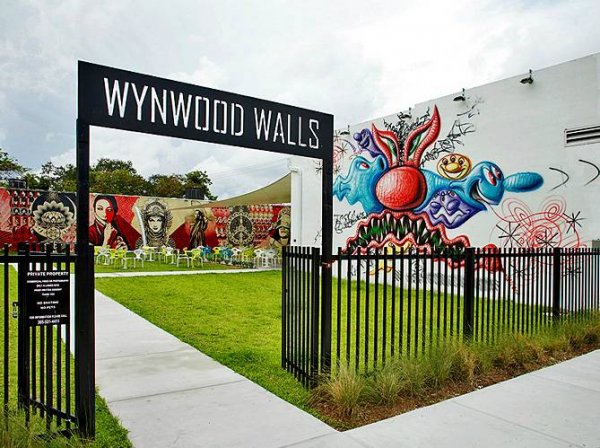 Goldman Properties has done an amazing job so far of transforming Miami's warehouse district into a hot new venue for chic lofts and must-see galleries, museums and studios. This 20-block neighborhood is gradually being turned into a pedestrian community where tourists and local residents want to spend time. Look out for the alternative fairs hosted by Wynwood Arts District. Art Basel and gallery walks happen the second Saturday of each month. The Margulies Collection at the Warehouse at 591 NW 27th Street and the Museum of Contemporary Art, or MOCA, at the Goldman Warehouse, 404 NW 26th Street, are also must-see venues on art lovers' itinerary, see artcircus.com for details.
---
6

Princely Art Classes at Princetown, Cape Cod, Massachusetts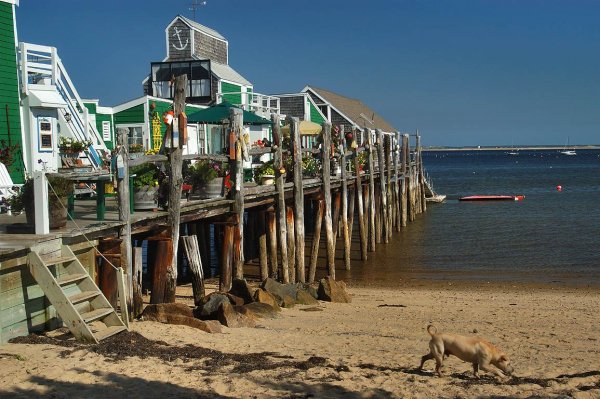 Located on the very tip of Cape Cod, Princetown can be justly proud of its rich artistic heritage. Princetown Art Association Museum offers summer classes and fall and winter workshops as well as displaying a vast permanent collection. At the Truro Center for the Arts at Castle Hill, just south of Princetown, artists can join spring classes in drawing, painting, poetry, printmaking and sculpture. For less experienced artists, the Fine Arts Work Center hosts workshops, lectures and residence programs, see provincetowntourismoffice.org for more information on Cape Cod based artist colonies.
---
7

Rediscover Natural Beauty at Todos Santos, Baja California Sur, Mexico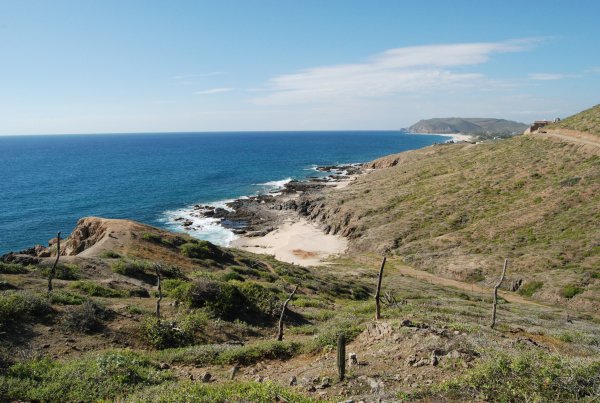 Bordered by the Pacific Ocean on one side and the Sierra de la Laguna on the other, Todos Santos boasts one of the smaller artist colonies. The little town's picture-postcard setting just an hour north of Cabo San Lucas has inspired both local and expatriate painters and other craftsmen and women to explore Nature's many facets. The town boasts 15 galleries, including the Galería de Todos Santos and the Charles Stewart Gallery, which is owned by the founder of this artist colony. Each February, Todos Santos celebrates its art and culture with an art festival, see todossantos.cc for details.
An artist colony is a great place to find your muse and share the creative spirit. Is this something that would be on your agenda?
More
---
Comments
Popular
Recent