English pubs conjure up images of whitewashed buildings with thatched roofs, worn doors that open into darkish rooms with heavy oak furniture, brasses on the walls, a roaring fire in the grate and genial host to beckon you in. Sure, quintessential English pubs like this do exist and are plentiful in quaint villages, but the English pub has gone up a considerable notch. Today's English pubs might be a hotbed of the local music scene, or serve up rustic fare in smart dining rooms, in fact, English gastro pubs enjoy a good reputation and indeed one this year was awarded 2 Michelin Stars. Whether, you want a refreshing drink, or somewhere to meet friends, English pubs always offer a welcome. Here are 8 Essentially English Pubs:
---
1

The Thatchers Arms, Mount Bures, Essex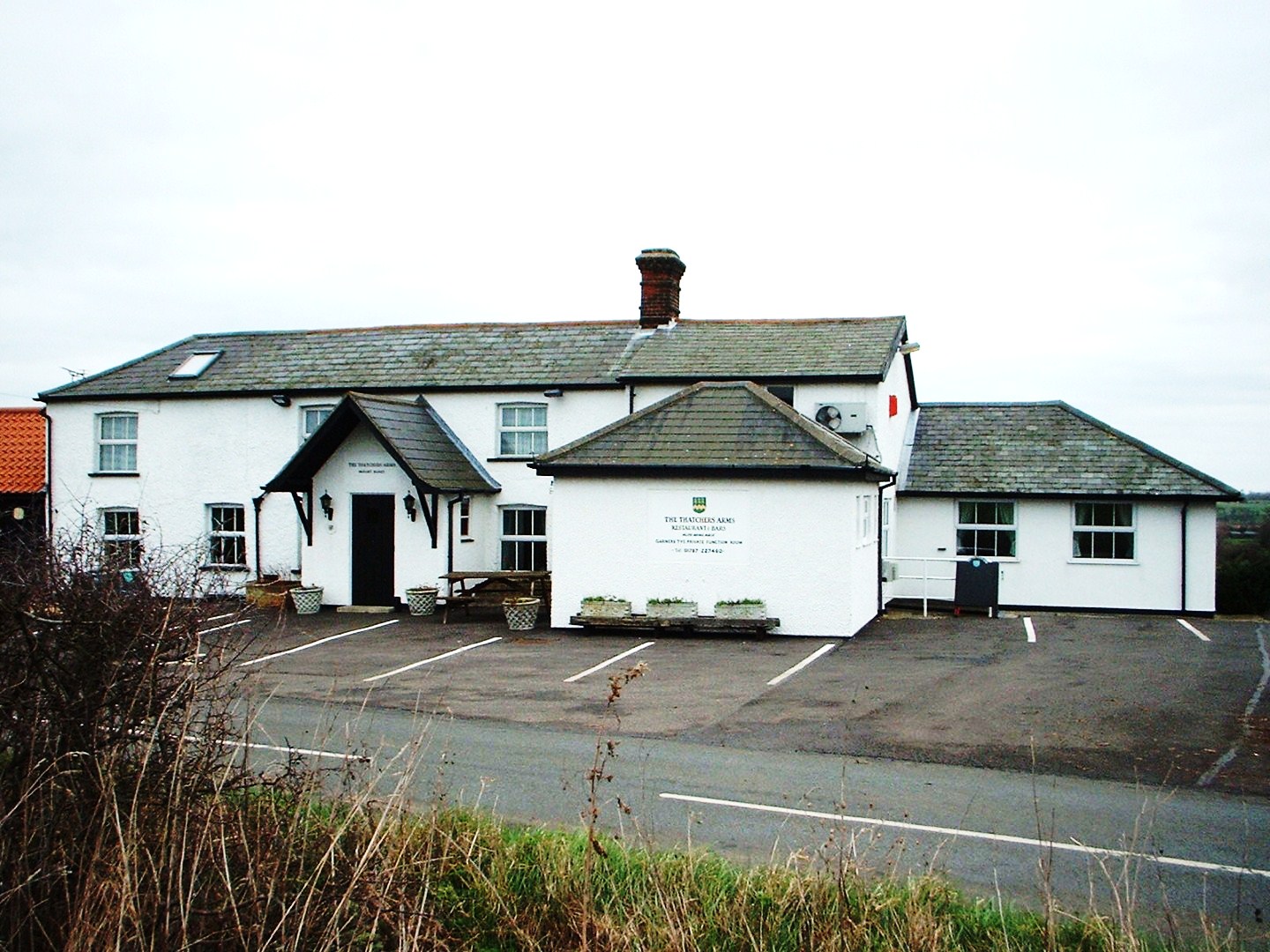 Right in the heart of the countryside so excellently and lovingly portrayed by artist John Constable, the Thatchers Arms is a typically rural English pub that enjoys stunning views of the Stour and Colne valleys. Food and ale is local and served up in two bars and a large garden. On Thursday evenings they have a movie club in the function room. Other facilities include a mini library and piano, and there's also a golf society.
---
2

The Square and Compass, Worth Matravers, Devon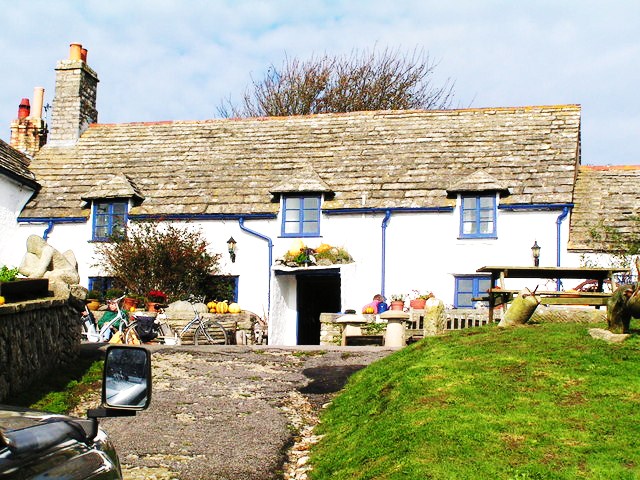 Gorgeous southern county Devon deserves great pubs and the Square and Compass IS a great among English pubs. So much so that it fact, it was named the best unspoiled pub in England by the 2012 Good Pub Guide. There is no bar at the Square and Compass and has never been in more than a century. Like something more out of Dickens than the 21st Century, drinks are served straight from casks, floors are stone flags and furniture is simple, gathered around a wood burning stove. Sit on a stone bench out front to admire the stunning scenery or peruse the little museum of local artifacts.
3

The Bear, Alderwastley, Derbyshire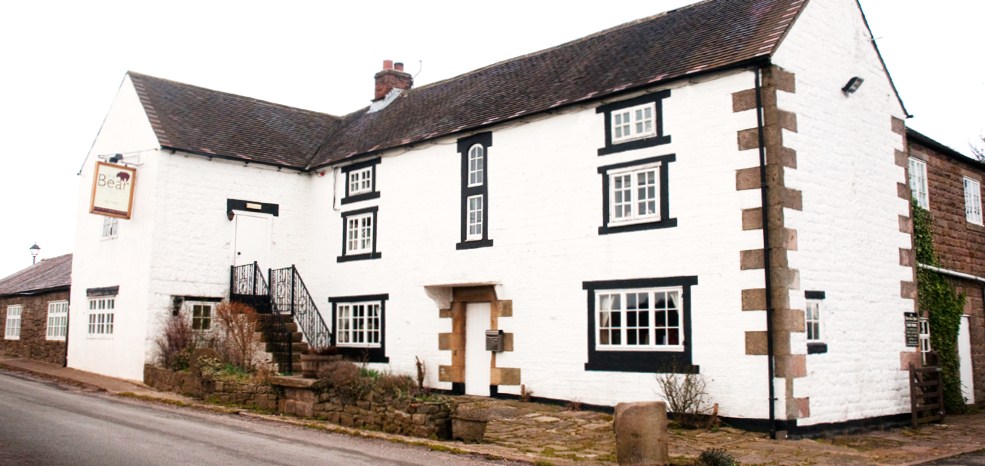 This one meets the definition of English pubs of the imagination. Not so quaint outside, but once in you meet the characterful cottagey-type rooms with dark low beams, roaring fires and a hotchpotch of antique furniture, brightened up by old Staffordshire pottery ornaments and paintings. Hand pumped ales, a good selection of malt whiskies and an excellent menu of wines by the glass complete the offering. Grab your poison and sit outside in the peaceful country garden.
---
4

The Wheatsheaf, North Leach, Gloucestershire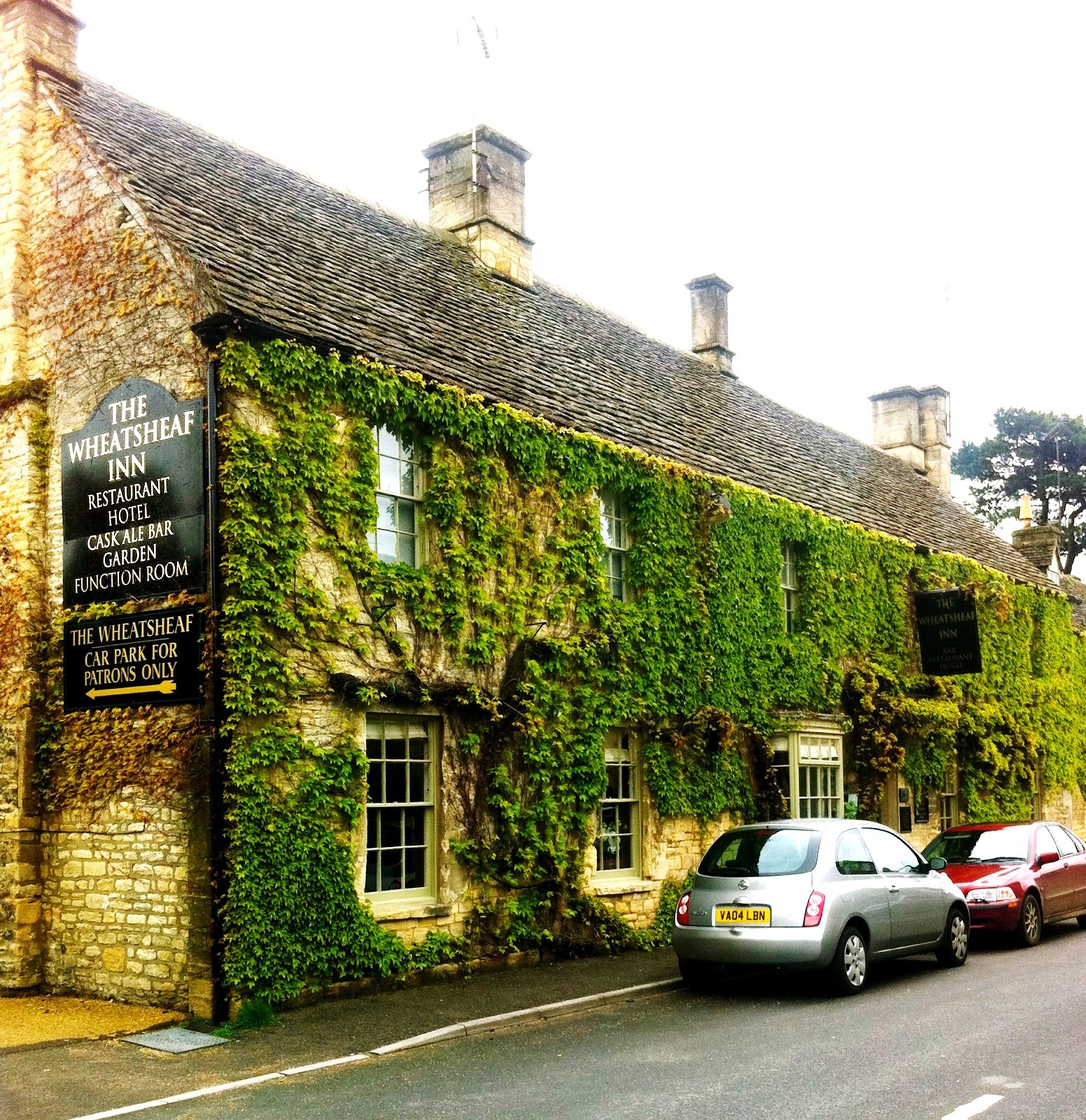 Built in the locally quarried honey colored limestone bestrewn with clambering ivy, The Wheatsheaf is a 17th Century former coaching inn, in the heart of the Cotswolds- one of England's Areas of Outstanding Natural Beauty. Unlike so many olde worlde pubs in England, The Wheatsheaf has big windows, large and airy rooms and high ceilings. The welcoming atmosphere is set by lots of artwork – contemporary and antique – an abundance of fresh flowers, and loads of church candles. Naturally, it wouldn't be an English pub without its flag floors, antique furniture and log fires – of which there are three.
---
5

Althorpe Coaching Inn, Great Brington, Northamptonshire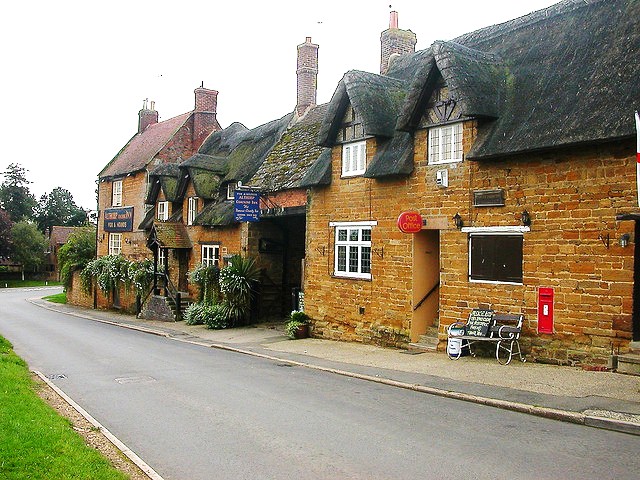 If the name sounds familiar, it's because Althorpe is the ancestral home of Diana, Princess of Wales. Great Brington is the main village near the estate and many of the houses here were once 'tied cottages' (owned by Lord Spencer and the tenants worked his lands). The coaching inn definitely ranks among the quintessential English pubs (and it's one of my faves, being only a few miles from home). It's a low slung thatched former coaching inn dating from the 16th century. The bar is ancient, the joists are saggy, the beams are low and of course, the furniture is a comfy miscellany on stone flag and bare board floors. Throw in a few nooks and snug alcoves, the fires – of course, an extensive dining area, plenty of pub games and a pretty garden, and the Althorpe Coaching Inn ticks all the requirements for English pubs.
---
6

Ye Olde Mitre, London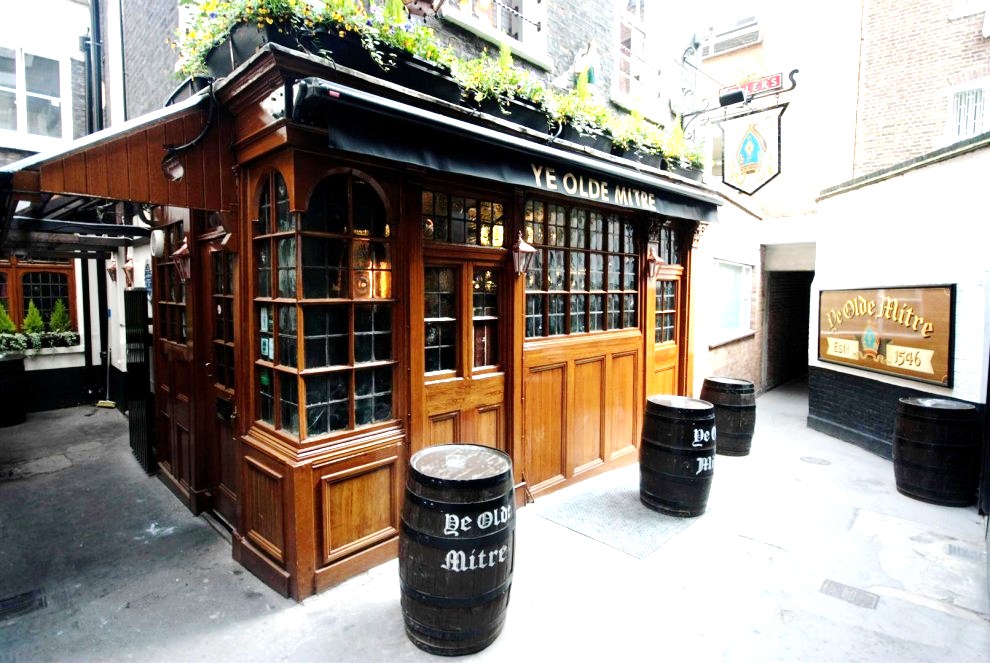 Some pubs in England have stories to share – like Ye Olde Mitre in the Hatton Garden area of London. Once upon a time, this pub actually belonged to Cambridgeshire as it was located in the ancient seat of the Bishops of Ely. You have to look hard to find it as it is in a very secluded alley, a location that made it perfect for thieves fleeing capture after raids on the jewelry shops of Hatton Garden. It is believed this was a thieves' hideout right up to the 1970s. It still has its olde worlde charm and an atmosphere to welcome you – with or without contraband.
---
7

Kirkstone Pass Inn, Ambleside, Cumbria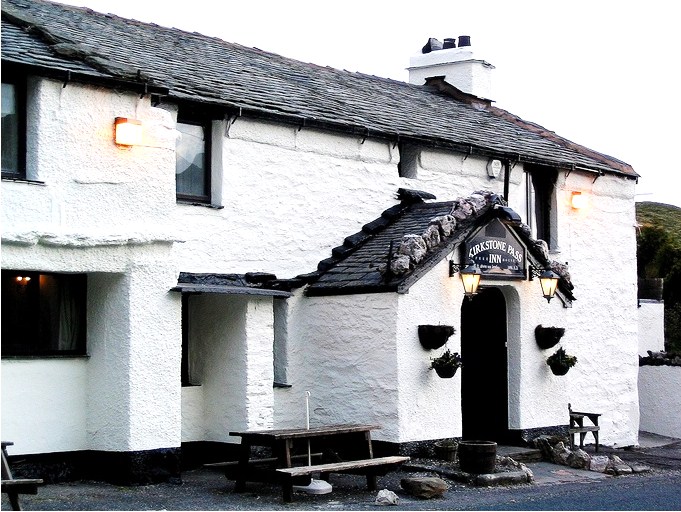 There's nothing remarkable about this choice but it is on the list because of the position it occupies as the highest pub in the stunningly beauteous Lake District – and it is a nice English pub. The views out through Kirkstone Pass to Lake Windermere are breathtaking. The pub is naturally, very popular with walkers who pop in to enjoy rest and refreshment. The ubiquitous flagstone floors, dark beams, mis-matched dark furniture, open fires and bric-a-brac are the perfect backdrop to good food and good ales. Dogs and kids are welcomed, and if you've walked too far, kick off your hiking boots and spend the night in one of the pub's three bedrooms.
---
8

The Church Inn, Uppermill, Lancashire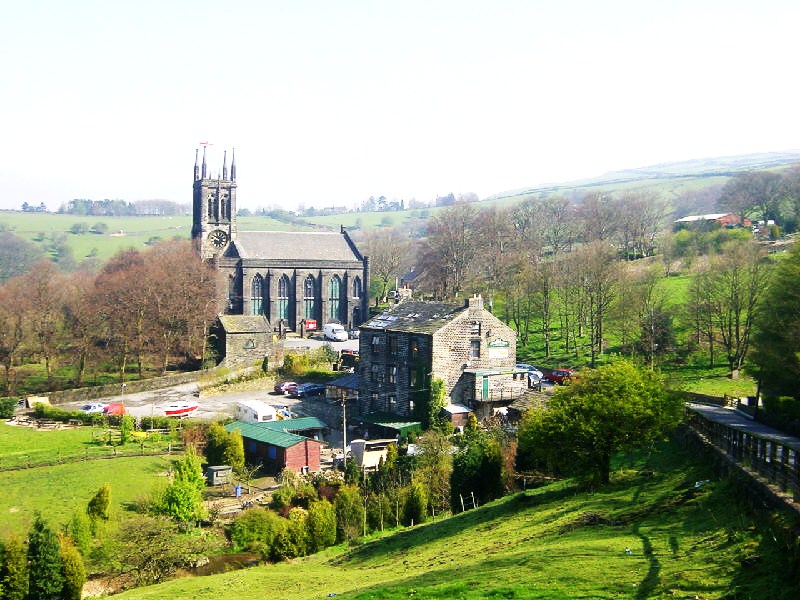 The Church Inn is labeled as one of the quirky pubs in England. High on the Lancashire moors, this pub is still the heart of the community. Inside it as all those that have preceded it on this list, but it's outside the real fun begins. As well as enjoying the lovely views down the valley, guests can marvel at a menagerie of animals which includes alpacas (!), peacocks, horses, dogs, geese, chickens, rabbits and cats. This pub also has a predilection for the weird and wonderful of British customs. There's a horse collar hanging a wall which is used for the annual gurning (grotesque face-puling) contest, the local bell ringers club meets on Wednesdays and if you've ever had a desire to wave a hankie around and hit someone on the head with an inflated pig's bladder, you can join in with the Morris Dancing on Thursdays.
There are an estimated 54,000 pubs in England and that was just a very quick shufty at a miniscule percentage of them. I hope you've enjoyed it – pop into my local and I'll buy you a glass of something good!
Top Image Source: flickr.com
---
Comments
Popular
Related
Recent