Just the idea of being able to enjoy your favorite movie at one of the best open air cinemas and taking a breath of fresh air at the same time is more than alluring. It's great for those people who are really into movies and love being outside. So if you are looking for some outdoor activities to add on to your to do list, this might be a great option! Unfortunately open air cinemas are not common but they are slowly spreading all over the world. Here are some of the best open air cinemas from around the world.
---
1

St George OpenAir Cinema, Australia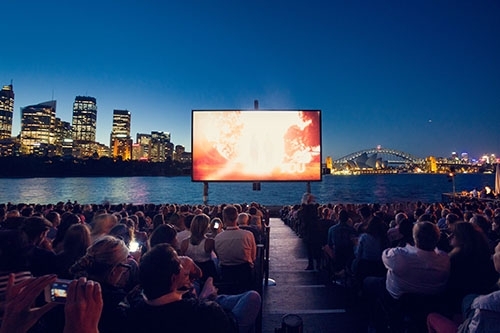 St George OpenAir Cinema is one of the most visited places in Sydney and one of the best open air cinemas around the world. It's a great place to enjoy a fun night with a picnic alongside some latest flicks or old classics. The scenery and nature around are both completely breathtaking! The cinema screen literary rises out of the Sydney Harbor, whose sight you can enjoy while watching the movie. It's such a desired place to visit but the tickets are really hard to get your hands on!
---
2

Hot Tub Cinema, UK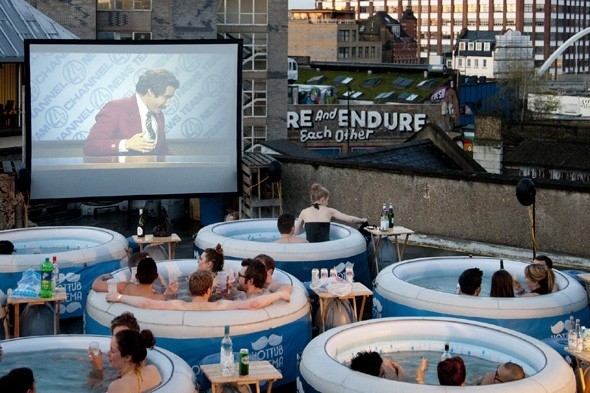 The title might give it away, but the experience of watching a movie in this open air cinema is like no other! You get the chance to watch a fun film on a rooftop while sitting in a hot tub and enjoying the city's astonishing skyline. However, during the colder seasons the theater is moved inside to escape from the harsh weather! Seems like a totally unique and exciting cinema experience!
3

Monaco Open Air Cinema, France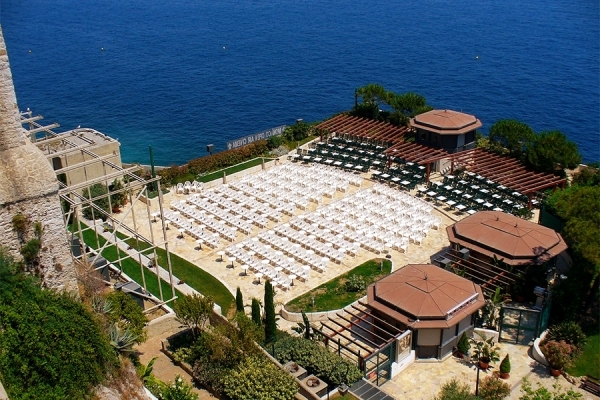 The Monaco Open Air Cinema is located below the Oceanographic Museum with a mesmerizing view of the Mediterranean Sea and available seating! You can expect to see some of the American movies with French subtitles and available food at the onsite bars. The open air cinema is usually open from late June to early September, so keep it in mind if you are visiting France in the near future!
---
4

Maple Drive-in Cinema, China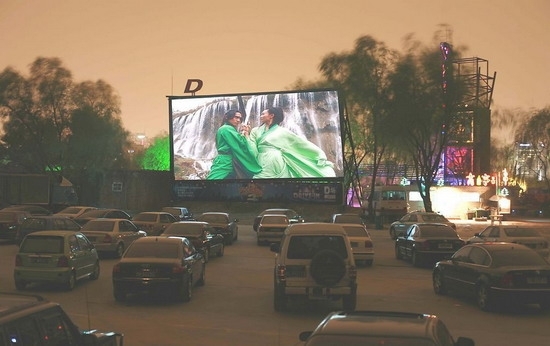 One of the most advanced open air cinemas is the Maple Drive-In Cinema in Beijing. It comes with a giant 3D screen and can house in about 800 cars at a time! You can enjoy anything from major Hollywood films to Chinese blockbusters as late as 4 am during the summer season. This definitely sounds like something I would want to visit in the future!
---
5

Rooftop Movies, Australia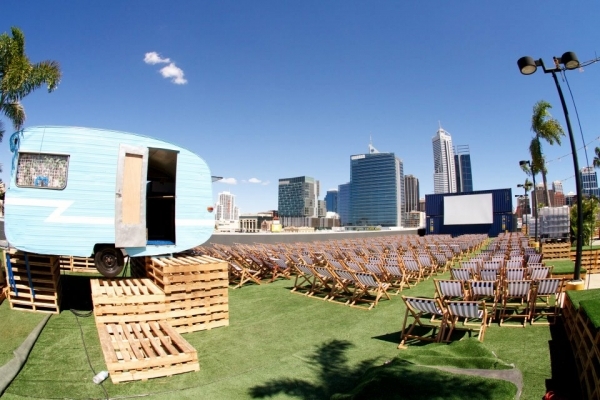 One of the latest open air cinemas is the Rooftop Movies in Perth! The whole cinema has a retro-Miami beach feel with vintage caravans that serve food, beach chairs, palm trees and astro turf. Not only can you enjoy popular releases and classics but also the rooftop view of Perth, Australia. It doesn't get better than that!
---
6

Sala Montjuic, Spain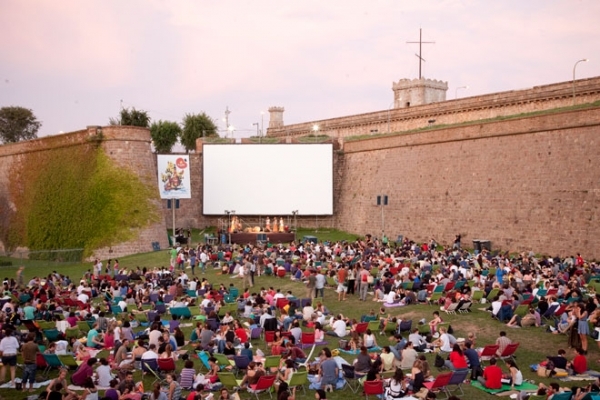 During the summer film season in Barcelona, locals can enjoy the annual festival at Montjuic Castle. People gather at this favorite festival spot to enjoy a variety of movies while relaxing on the grass. Participants can even indulge in some great food and listen to awesome music right before the start! It's a fun event filled with excitement and adventures!
---
7

Red Rocks Amphitheater, Colorado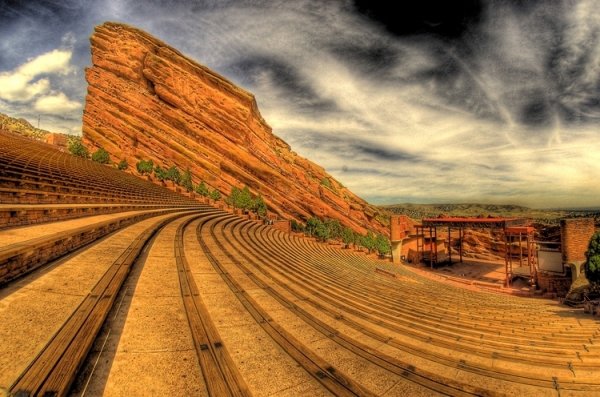 One of the most exciting open air cinemas in Colorado is the Red Rocks Amphitheater! Besides enjoying a movie with available seating, people have the view of the red stone mountains. Tickets are very affordable and food is available at the onsite concessionaires. It's a beautiful and fun-filled way to enjoy a film outdoors!
These famous open air cinemas make watching movies at regular movie theaters sound too ordinary and boring! If you had the chance, which open air cinema would you want to visit? Share your thoughts in the comments!
---
Comments
Popular
Related
Recent