Things to see when you visit Oklahoma range from great restaurants, fun activities, and scenic views. Oklahoma may not have the reputation of being a great tourist state, but being a native Oklahoman, I can assure you there is plenty to see and do. There is so much to love about this great state! Yes, we do have scary, devastating tornadoes, but there are more things to see when you visit Oklahoma than that. Here are 9 things to do if you find yourself in my great state of Oklahoma!
Table of contents:
1

Oklahoma City National Memorial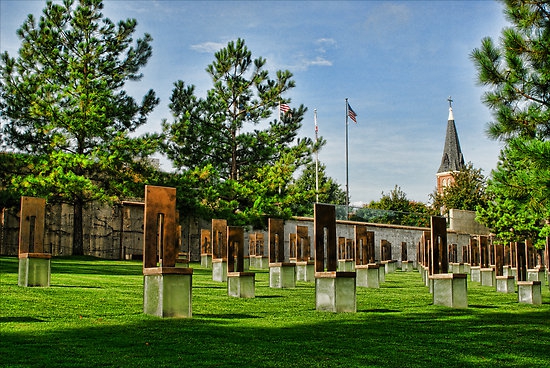 Out of all the things to see when you visit Oklahoma, make sure it is a visit to the Oklahoma City National Memorial. Before 9/11, The Murrah Building Bombing (Oklahoma City Bombing) was the largest terrorist attack on American soil. The day was April 19, 1995 when Timothy McVeigh set off a bomb that claimed 168 lives and injured more than 680 people. The blast destroyed or damaged 324 buildings, burned 86 cars, and caused $652 million worth of damage in a 16-block radius. Sadly, Oklahoma is no stranger to tragedy. Whether we are picking up our lives after a terrorist attack, a shooting at a Thunder game, or after F-5 tornadoes tear through the state, we stand strong. We help each other. There is no greater reminder of this than the Murrah Building Memorial. The Memorial includes a reflecting pool that has two gates on the side. One has the time 9:01 and the other 9:03. The pool represents the time of the blast. On the south end is a memorial of bronze and stone chairs, one for each life lost. On the opposite side is my favorite part, the Survivor Tree. If you've ever seen the movie Elizabethtown, you may already know about this meaningful tree. This tree survived the blast. It is a reminder to everyone that we will stand strong during tragedy.
2

Oklahoma City Thunder Game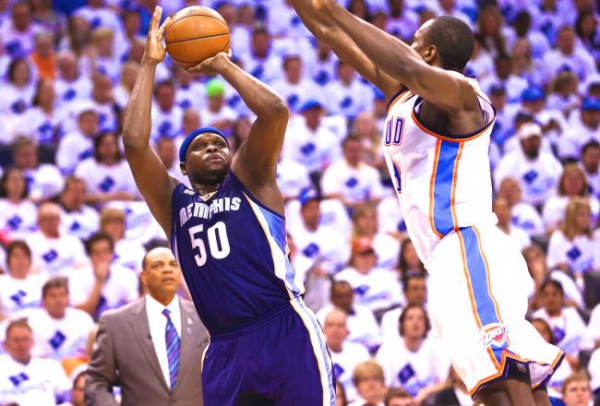 When you visit Oklahoma, you have got to go to an Oklahoma City Thunder game. We LOVE our NBA team here. The Thunder Dome is a truly magical place. The energy from the crowd is electric. The arena echoes with cheers and clapping. It's been said that we have the loudest, most energetic fan base in the league. While I'm sure that's debatable, I can guarantee you'll love watching Kevin Durant and Russell Westbrook tear up the court.
3

Pops in Arcadia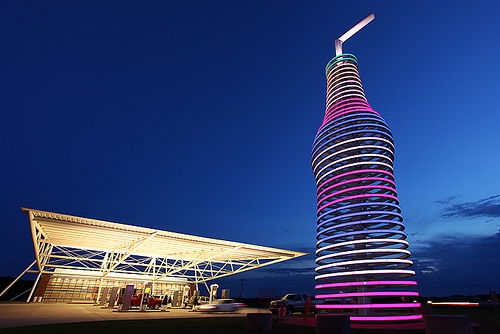 Located on Route 66, Pops is home to the largest soda shop in the world. Here you can shop over 600 different sodas and sparkling juices. You can get an ice cold soda, pour it over ice, or put a straw in the bottle and drink it "Pops Style." Aside from the amazing soda selection, Pops also has a delicious restaurant. On your way out, don't forget to stop for a photo op at the giant, color-changing soda bottle out front.
4

Glass Mountains in Major County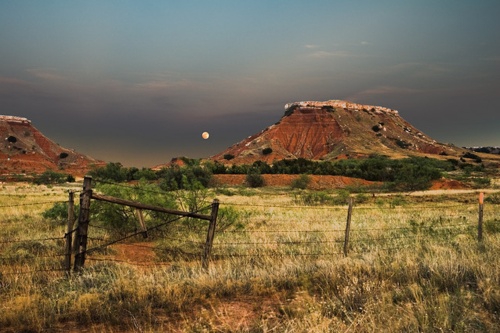 I'm from a very small town in Northwest Oklahoma. We have 2 stoplights, 2! However, just a few miles outside my quiet town are the Glass (we pronounce it as Gloss) Mountains. Technically they are mesas, but here in Oklahoma, they are our beautiful mountains. The mesas get their names from the sparkling selenite crystals on the slopes and at the top of the mountains. You can climb to the top or simply enjoy the view from the road. At night, they make the perfect place to lie down and go stargazing. The Glass Mountains are a welcome change of scenery from the otherwise flat farmland around the area.
5

Bricktown in Oklahoma City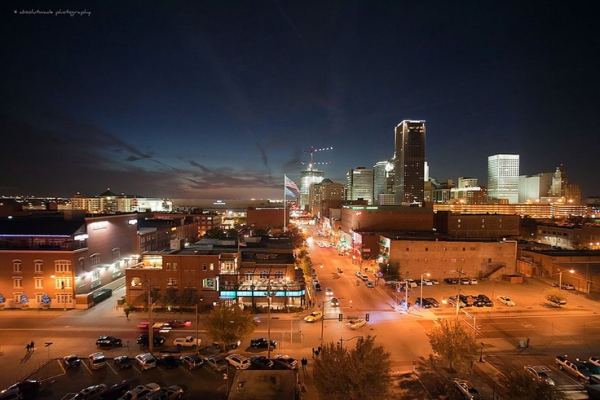 If night life is what you enjoy, then you must add Bricktown to your list of things to do in Oklahoma. Bricktown gets its name because all of the streets are made of brick. There are many fabulous restaurants, fun night clubs, and concert venues located here. However, there are many fun day time activities to do here as well. One of my favorite things to do is to take a water taxi ride down the man-made canal that runs through Bricktown. You can check out the American Banjo museum, go to a game at the ball park, enjoy a movie, or go to any of the stores located along the canal. Bricktown is fun for everyone.
6

Oklahoma City Museum of Art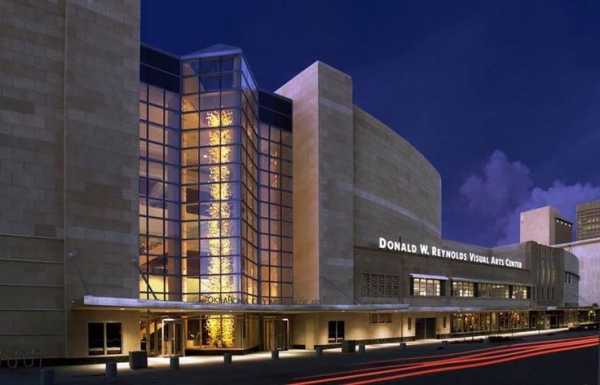 The Bellagio in Las Vegas may have a beautiful Chihuly ceiling, but the Oklahoma City Museum of Art has the largest Chihuly exhibit in the world. This massive glass blown structure is 5 stories tall! The museum is also home to American art, European art, Post-War and Contemporary art, and many drawings and paintings. After you're done exploring what the museum has to offer, you can head to the delicious Museum Cafe Restaurant.
7

Meers Store and Restaurant in Meers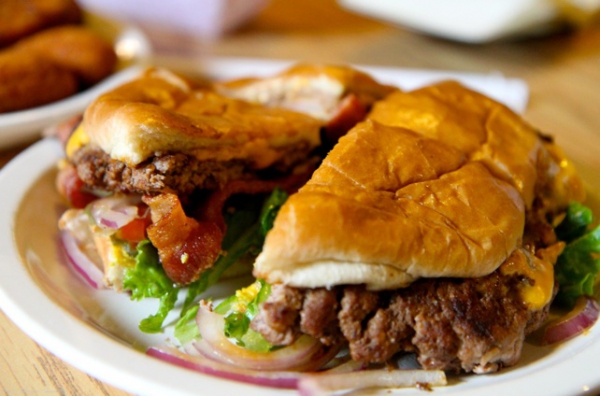 Meers Store and Restaurant is home to the best burger in Oklahoma. Not only that, but it has been named one of the best burgers in all of the United States. The burger is 7 inches in diameter and is made from their prize winning Texas Longhorn beef raised on the family's ranch. They boast that their beef is lower in cholesterol than chicken. You have to eat this burger to believe how good it is! Be sure to finish your meal with a delicious cherry cobbler topped with homemade ice cream or a big bowl of banana pudding. Before you leave the area, however, drive up to Mount Scott and then head to Medicine Park where you can see a cabin Bonnie and Clyde allegedly stayed the night.
8

Philbrook Museum of Art in Tulsa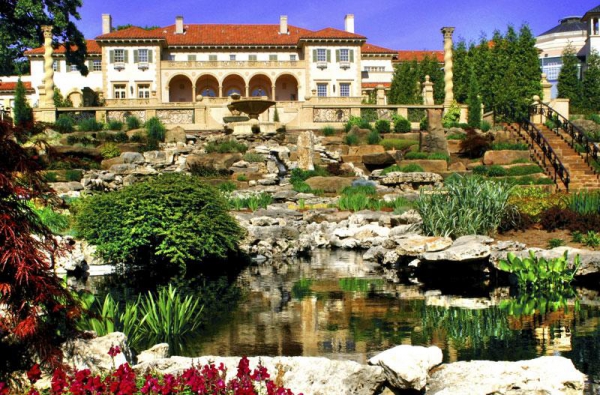 Seated on 23 acres, the Philbrook Museum is home to beautiful gardens and fine art. The Philbrook first opened its doors in 1939 and now serves over 149,000 visitors annually. They all come to see the works of Pablo Picasso, Giovanni Bellini, and William-Adolphe Bouguereau, among others. It has been named one of the top 50 fine art museums in the nation.
9

Eischen's Bar in Okarche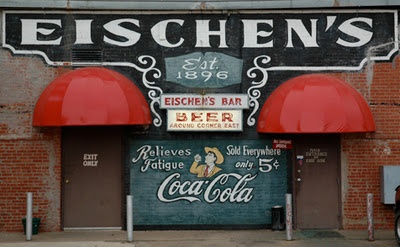 Eischen's is Oklahoma's oldest bar and a true Oklahoma landmark. It first opened its doors in 1896 and has no signs of closing anytime soon. The place is dark, there's sawdust on the floor, and it's next to impossible to find a table. What is everyone crowded in here for? The chicken. Eischen's makes the best fried chicken you could imagine. For $11 you get a whole, cut up, fried chicken. It is served on pieces of paper, not plates, and you always get a cardboard boat filled with white bread, sweet and dill pickles, and raw onions.
You will surely fall in love with Oklahoma as much as I have if you check out these 9 things to see when you visit Oklahoma. The culture of Oklahoma is rich and our traditions run deep. You will be greeted with a smile and may find it hard to leave with the great hospitality you're sure to come across. Have you ever been to any of these great locations in Oklahoma?
Please rate this article