Looking for some unusual things to do in London? London is one of the most exciting places to visit in summer, and only your imagination can limit your activities when in this beautiful city. Of course, there is the usual like UNESCO World Heritage sites such as Westminster Abbey, gorgeous parks like the Royal Botanical Gardens and historical landmarks such as Big Ben. However, your itinerary should not be limited to only the familiar. The best way to see the city is to try out the less conventional summer activities in London. Endless fun awaits your discovery on the quirky side of England's capital. How about straying from the usual and make adventurous memories while giving your Instagram followers something to be jealous over this summer. Here's your summer guide to the best unusual things to do in London.
---
1

Outdoor Cinema
Modern movie theatres have their perks, but nothing beats the fun of sitting under the stars, watching a cult classic. An outdoor cinema experience should top your list of unusual stuff to do in London. Summer is too nice a time to waste it being cooped up indoors, especially in London. Make the most of your evenings by joining a few like-minded visitors on a rooftop or garden to watch a film. The Dalston Roof Park, Rooftop Film Club and Luna Cinema are some of the options for a good movie outdoors and they're all top choices when it comes to unusual things to do in London.
2

Straddle the Earth
How fun will it be to tell your friends that you stood with each foot in a different hemisphere? Yes, you can do that when in London. The line that marks the zero Longitude is in Greenwich just outside the Royal Observatory. It is at the top of the hill, so prepare to climb a little bit. Take pictures while standing on the Prime Meridian and cross that off your holiday to-do list.
---
3

Dans Le Noir?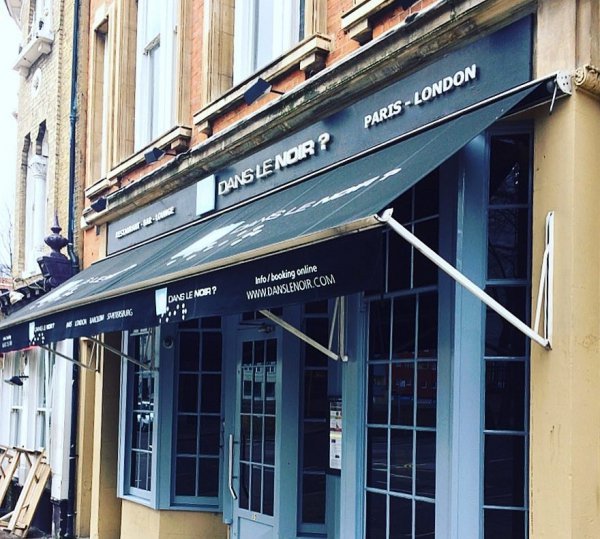 Nothing says quirky like eating in the dark. Dans le Noir is a restaurant in Clerkenwell where guests eat in the dark. The point of this experience is to change how people look at food. Most people are attracted to how dishes look. Well, at Dans le Noir, you won't have that to rely on. Instead, you have to settle for the texture, taste and smell of the food to guide your palette. When you enter the restaurant, you get a pick of four menus; the chef's special, meat, vegetarian and fish. This experience sounds like something you should try when in London for summer, yes?
---
4

Graffiti Workshop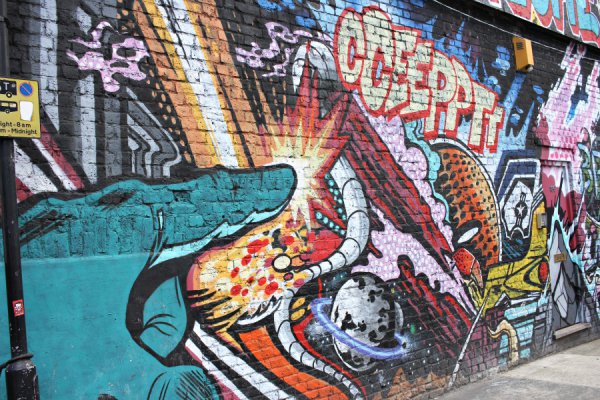 While you are in London for the summer, you might as well polish some of your art skills or learn a new one, and graffiti is as fun as they come.Street art workshop encourages youngsters to be more creative. You can discover the origins of this art form of using spray cans for expressions. Learn how to channel your creativity into beautiful murals and maybe even paint your own on one of the legal public displays in London. Depending on the graffiti workshop in London that you have signed up for, you can meet a few local artists and get to hear their experiences. Besides the chance to understand and be part of the culture of graffiti art in London, it's an opportunity to interact with interesting people.
---
5

The Cave Experience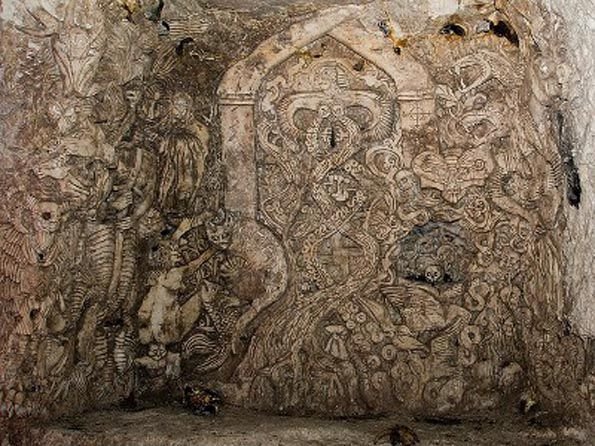 In southeast London lies the Chislehurst Caves, which are 22-mile-long artificial tunnels dug for chalk mining. Take a guided tour to discover the centuries-old history of the caves from their mining days to their use as ammunition dumps. Over the years, the caves have become popular concerts venues with artists like Jimi Hendrix, David Bowie and the Yardbirds playing there. A part of the cave host Labyrinthe, a role-playing game. The eerie surroundings of the caves make group tours the perfect way to see them.
6

Bring Your Own Drinks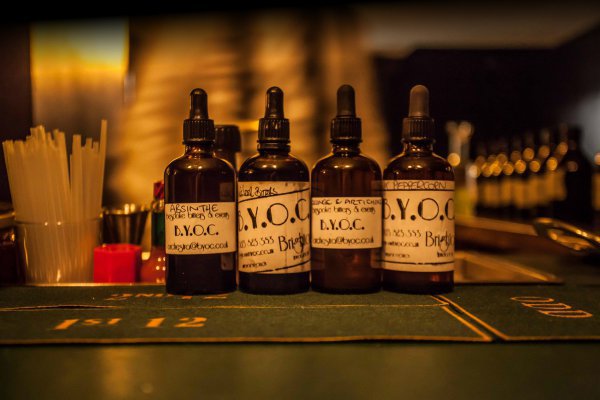 The BYOC (bring your own cocktail) is one of the must-try summer activities in London. Participants carry their blends of spirits and professional bartenders and mixologists at the event mix them with homemade bitter, syrups and juices. If you love to try out new drinks but are not satisfied with what is available inLondon clubs, BYOC is an ideal solution. On the plus side, you get to meet new people who appreciate a good cocktail as much as you do. Like it says, BYOC offers an evening of 'flavour, frivolity and fedoras'.
---
7

Stay at the London Zoo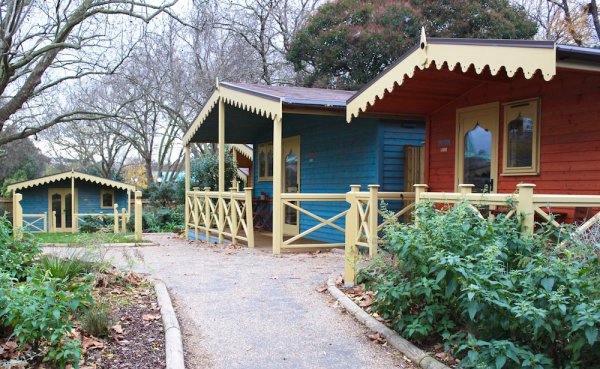 Even as you try to keep your activities original and unusual, the London Zoo is hard to pass up. However, you can make your visit more exciting by booking a place at the Gir Lion Lodge. You get to spend the night right next to the lions. The stay comes with a private guided tour that lets you marvel at different parts of the zoo at your pace.
Your list of summer activities in London this year can be more exciting by finding unusual ideas that will liven your visit to the vibrant capital.
---
Popular
Related
Recent