Every girl looks forward to a relaxing vacation, but it's easy to get stressed out as you're trying to figure out which items to pack in a suitcase. As someone who's experienced her fair share of travels, it can be all-too-tempting to stuff bags with sentimental yet completely useless items. If you want to travel smart this season, here are 8 essential items you should be taking with you. Now put that pair of 4-inch glitter heels down!
---
1

Traveling Translator Tote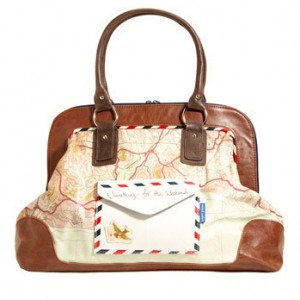 ****
Price: $99.99 at modcloth.com
If you have a knack for picking up foreign knickknacks, a sturdy tote bag is an item you need to pack in your suitcase. Personally, I'm smitten with this chic travel tote. Not only is it spacious and versatile, but its chic design is also something you'd want to write home about. Ladies, it's time to give ourselves a little pre-vacay treat!
---
2

Betsey Johnson Sunglasses in Espresso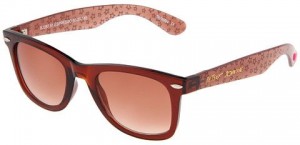 ****
Price: $50.00 at zappos.com
I'm seeing stars…literally. You should always invest in a pair of sunnies to protect your precious peepers from harmful UV rays. And these star-adorned glasses will keep all eyes on you. Wear them everywhere from the pool to a mid-afternoon outing –just don't forget to slather some SPF on the rest of you!
3

Report Grover Flat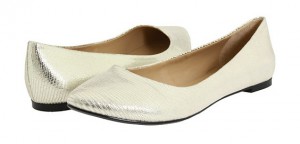 Price: $52.99 at 6pm.com
Comfy flats are an item you should never forget to add to your suitcase. These nude shoes are super stylish and you can wear them with any outfit. And it's best to enjoy the sights sans swollen feet, so slip into these and get going!
---
4

Michael by Michael Kors Belted Classic Trenchcoat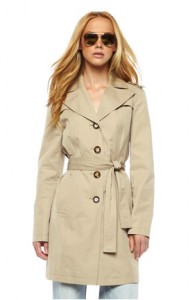 Price: $120.00 at michaelkors.com
You should always, always, always pack a light trench coat in your suitcase during the summer. Because even when the weather is balmy during the day, it could very well change as soon as the sun goes down. And I like looking red hot!
---
5

Urban Decay Naked Palette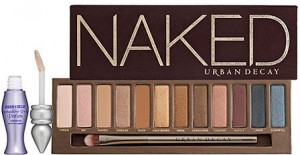 ****
Price: $50.00 at sephora.com
When travelling abroad (or even to the next town over), it's important to pack a neutral palette in your suitcase. Instead of scrambling to throw every piece of makeup you own into a teeny bag, opt for this pretty palette and simple black mascara. It goes with everything!
---
6

Penguin Neck Pillow

img.allw.mn
Price: $22.95 at mochithings.com

I've always said that you shouldn't travel without a good neck pillow. After all, do you really want to suffer with neck cramps on your first day in a new place? Of course you don't! So, let this adorable penguin pillow accompany you on your next flight.
---
7

Kindle Fire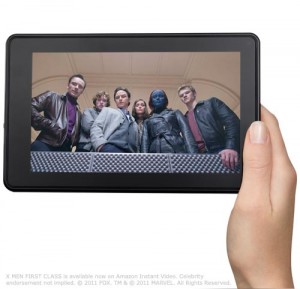 Price: $199.00 at amazon.com
If you're an avid (or even an occasional) reader, the Kindle Fire is an item you need to stow in your suitcase. Use it to read your favorite novels, watch TV shows, or play games. And maybe even brush up on your foreign language skills. Now who wants to contribute to my Kindle fund?
---
8

Anti-Bacterial PocketBac Cilantro Peach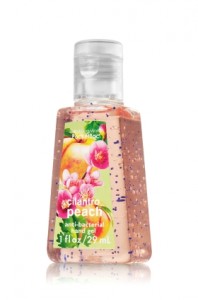 Price: $1.50 at bathandbodyworks.com
You'd never leave for vacation without a bottle of aspirin, but it can be easy to forget that keeping your hands clean is just as important and keeping your mind clear. This sanitizer's sweet peach and orange scent will keep your hands fresh and germ-free. Cheers to not getting sick on your trip!
We know you'd like to have a bottomless suitcase, but these essential items to pack will make your trip easy and breezy. Which ones are you going to throw into your travel bag? What are some items you always take on vacation?
Top Image Source: livelovefashionj.blogspot.com
---
Comments
Popular
Related
Recent