The warmer weather always makes my wanderlust return with a bang, so I'm very excited to be planning things to do in Stockholm! The Swedish capital is well known for its beauty, architecture, huge areas of clean water and plenty of parks, and it's said to look gorgeous all through the year. There's so much to do there, too; there's a reason that it's called the Venice of the North. Here's the top things to do in Stockholm!
---
1

Medieval Stockholm…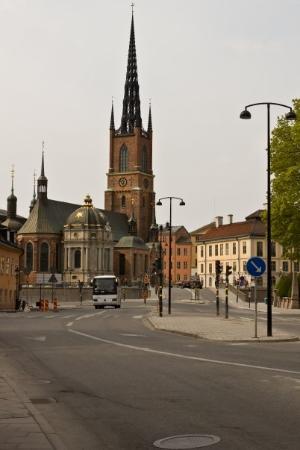 I've always wanted to visit Gamla Stan – known as the Old Town, this is where Stockholm began in 1252. It's one of the oldest, biggest and best preserved medieval city centres in Europe, and it's perfect for exploring. Explore the mazes of winding alleyways, small squares, the Royal Palace, the old walls and the ancient churches, and don't forget to check out Riddarholmen Church – this stunning Franciscan monastery was built for the Grey Brother monks back in the 13th Century. Gamla Stan is like a real-life museum, with restaurants, cafes, bars and handicrafts, and there are a variety of ways to explore, from guided tours to bus tours or making your own way around. One of the most beautiful things to do in Stockholm, that's for sure!
---
2

City Hall…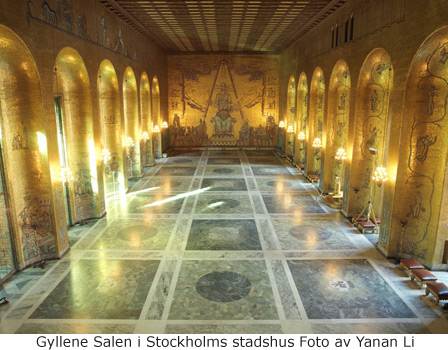 Okay, so most city halls wouldn't make it onto a must-see list, but Stockholm's is different. The Stadshuset is a prominent landmark, and hosts some of the world's most esteemed people yearly at the Noble Prize banquet. There's a beautiful cellar restaurant, and you can take a guided tour of the whole building, showing such wonders as a 10,000 year old piped organ, the stunning Golden Hall, which is covered in scenes from Swedish history depicted in 18 million gold leaf mosaic pieces, and the Council Chamber, which looks like a Viking longhouse. There's also a Nobelmuseet.
3

Sights by Sea…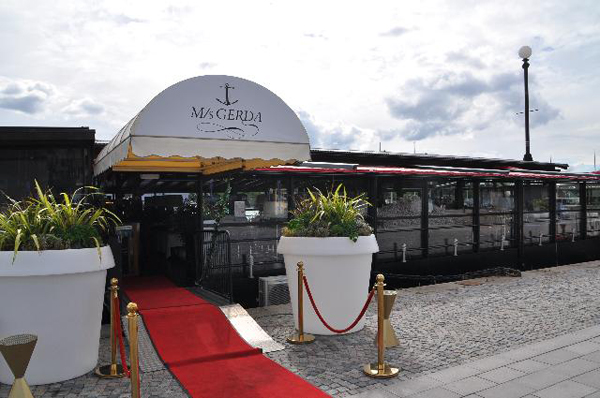 Drinking on boats is very popular in Stockholm, so you should definitely spend some time trying it out! One of the most renowned boats is the M/S Gerda, which was used in the Normandy landings before retiring to Stockholm and being decked out with sleek furniture, stylish interiors and palm trees. Flyt is one of the most popular hangouts in the Summer, and is designed to look like an old steamboat, despite being actually a pontoon. Patricia is an English lightship that now hosts major parties year round, and was once visited by Winston Churchill, and the Malarpavijongen is a Miami-themed bar filled with olive trees and designer furniture. You'll have a ball.
---
4

Vasamuseet…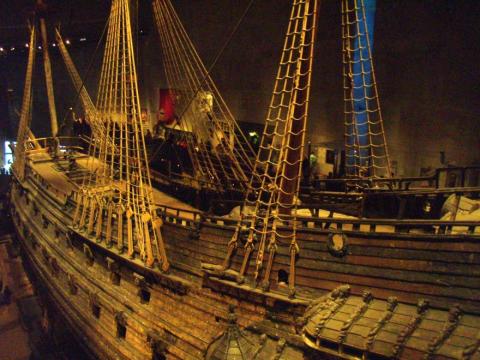 Vasa was a Swedish warship built between 1626 and 1628 by Gustavus Adophus. He had been King for some time when the boat was commissioned, and intended to use it to win the war with Poland. The huge boat measured 69-metres long, and was one of the first boats with two full gun decks. It was extravagantly decorated before being launched on its maiden voyage to the naval station of Alvsnabben on 10th August 1628. Vasa let off her cannons as a salute to Stockholm as she left, but minutes later a large gust blew the ship onto her portside. She righted herself as the wind lowered, but the second gust pushed the boat further over, filling the gun decks with water. The inflow of water caused the boat to sink, despite only being 120 meters from shore. 50 people are thought to have died. Three days after the accident, the King ordered it be raised. A British engineer attempted to lift the boat, but it became more stuck in the mud. People tried to raise the boat unsuccessfully until 1664, when the new King ordered that the guns be recovered. On April 1961, the Vasa was recovered from the ocean for the first time in 333 years. She was stored in a shipyard until 1988, when the Vasamuseet was opened in memory of the boat. Marine archaeologists found thousands of artifacts on the boat, along with the remains of 15 people, and the museum is well worth a visit!
---
5

Archipelago Islands…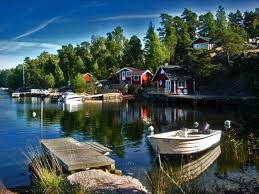 The Archipelago islands are a cluster of islands beginning just a few miles from the capital, and covering about 90 miles. 150 of the islands are inhabitated, and many Stockholmers own holiday homes on these stunning islands. Inner archipelago islands are covered in thick forests, and the outer islands are bare, flat rocks. There's a whole variety of landscapes to explore, and these islands are often hotter than the mainland during Summer. Catch a ferry from Stockholm, or take a private transfer in a boat.
---
6

Djurgarden…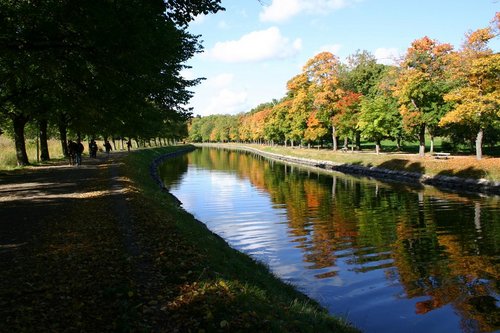 The Djurgarden is a small island close to downtown Stockholm. It's a beautiful, natural oasis that's full of trees, rivers and nature, and there's a variety of walking and cycling paths, along with some of the best views in all of Sweden. Swedish monarchs have owned the Djurgarden since King Kal Knutsson acquired it in 1452, and the Royal court looks after it to this day. It's a truly beautiful day out.
---
7

Junibacken…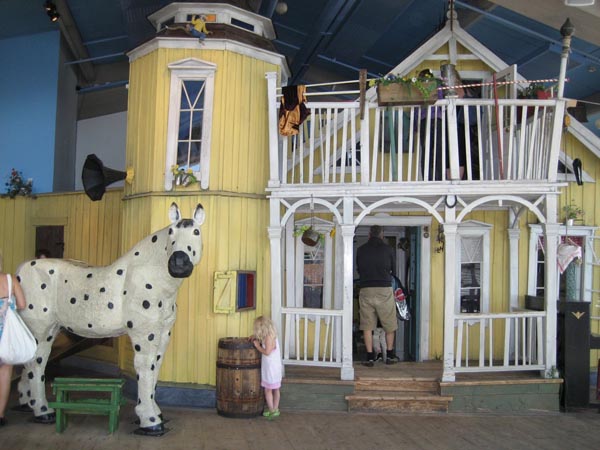 Although it was originally designed for children, Junibacken will be loved by parents and children alike. It's a mini indoor theme park dedicated to Pippi Longstocking, a red-headed adventurer created by Swedish author Astrid Lindgren. There's a fairlytale train, gorgeous Swedish houses to run through, and even a dress-up game to make you into Pippi. It's great fun, and so beautifully made. Definitely one of the funnest things to do in Stockholm!
If you've got more time, it's also worth checking out the Skansen, with 150 Swedish buildings including watch bakers, glass blowers and potters, and enjoying Fika, a coffee and sweet treat in a gorgeous café. I can't wait to go – there's just so many things to do in Stockholm! What would be your number one destination? Let me know!
---
Comments
Popular
Related
Recent