The UK capital is fabulous any time of year, but the things to do in London at Christmas make it even more special and one of the greatest places to go in the festive season. London simply oozes Christmas. It lives, eats, and breathes Christmas. Everyone will find plenty of things to do in London at Christmas whether you want to shop or enjoy some traditional festive entertainments.
---
1

Visit Winter Wonderland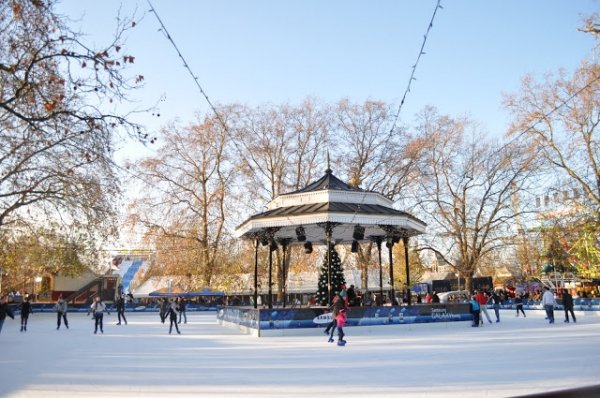 Hyde Park is magnificent in summer when it's at is greenest, but when it is dressed for Winter Wonderland, a visit is one of the essential things to do in London at Christmas. Open every day 10am-10pm, Winter Wonderland has more than enough to be a magical experience for the whole family. Everyone can enjoy the big top shows, ice rink, observation wheel and rides. Adults will love the market, while kids can visit Santa in his grotto. Check out the website at hydeparkwinterwonderland.com
---
2

Listen to Festive Music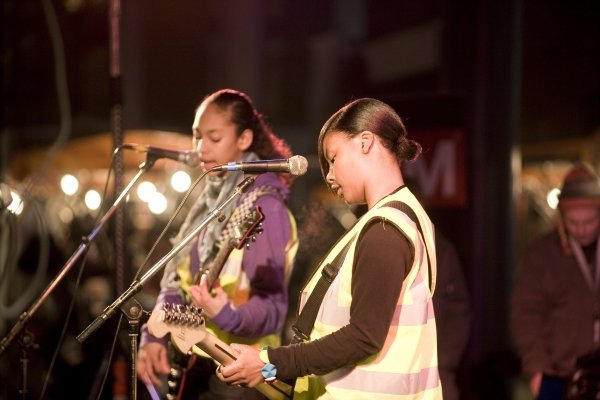 Isn't it odd how most of us don't give hymns a second thought all year, yet when it comes to Christmas we love to hear carols? If festive music is essential for you to capture the spirit of the season, there are plenty of places to go in London at Christmas to hear it. As well as the traditional carol services, you might like to head on down to the Spitalfields Winter Festival visitlondon.com which runs between the 6th and 17th December. When I lived in London, one of my very favorite places to go for Christmas music was St. Martin-in-the-Fields, a gorgeous church which despite its name is actually in the heart of London, right on Trafalgar Square. A number of the lunchtime concerts are free but the evening programs are worth paying for. Check out the calendar of events if you're in town. stmartin-in-the-fields.org
---
3

Go Ice Skating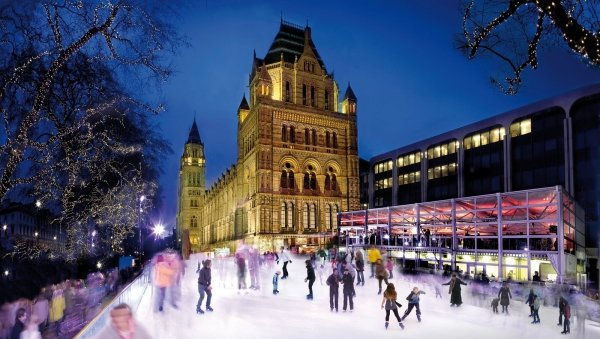 London is doing its best to compete with the fame of New York's Rockerfeller Plaza ice rink and is going all out with rinks at some of the capital's well known attractions. If you want a different way to enjoy magnificent buildings and ancient heritage, taking a turn on the ice is one of the great things to do in London at Christmas. There are rinks at the deliciously Victorian Gothic National History Museum, the stately Somerset House and the iconic Tower of London. More modern settings include Canary Wharf and the London Eye. There are also rinks in selected shopping centers.
---
4

See the Christmas Lights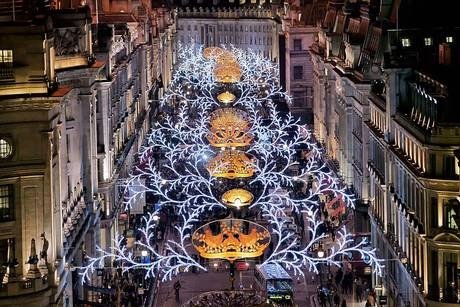 It wouldn't be the same without the Christmas lights would it? The Christmas illuminations of Oxford Street and Regent Street (and surrounds) are always something special and it's a wonderful experience to wander along these famous thoroughfares to also take in the magnificent window displays of the huge department stores and Fortnum and Mason and Hamleys. If you want to make an occasion of it, go to Trafalgar Square on the 5th December for the annual lighting of the Christmas tree, presented every year to the UK by Norway. If you want to see something a little different, between 16th December and 25th January fLumens at Canary Wharf is a wind-powered winter lights display.
---
5

See a Pantomime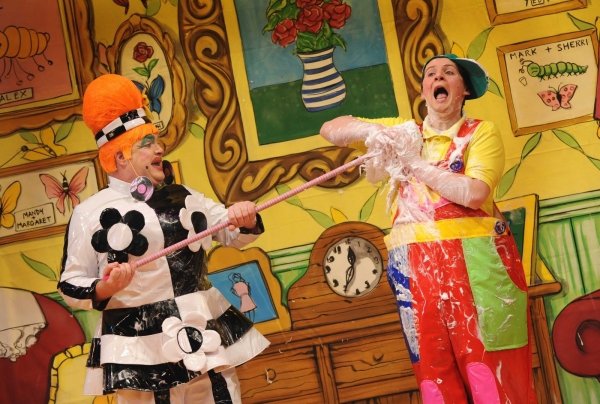 It used to be that Boxing Day was the start of the pantomime season but just like everything else Christmassy, the season has been extended and you can now catch a pantomime before Christmas Day. Pantomime is a peculiarly British form of theater that's a cross between stage musicals, Vaudeville, stand up comedy, Sesame Street and fairy tale. They are usually based on traditional fairy tales such as Cinderella, Aladdin and Peter Pan and include double entendre for the adults and participation for the kids. Oh no it isn't… oh yes it is…oh no, it isn't ... oh yes it is! If you're looking for some traditional things to do in London at Christmas, a pantomime is good fun.
---
6

Visit a Christmas Market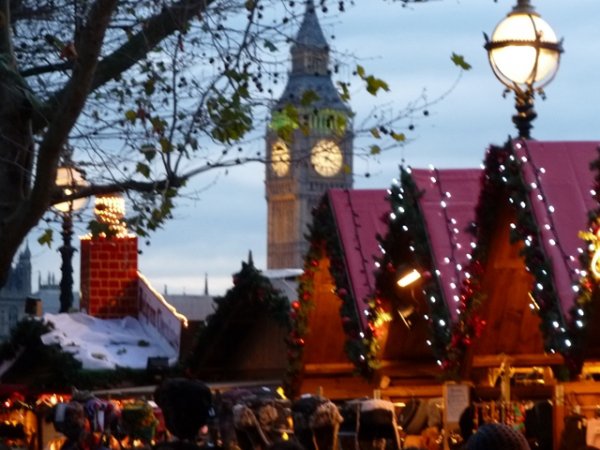 London has always had a strong tradition of markets and it's no different for Christmas. The capital's Christmas markets are all over the city and there's a great range of traditional markets and themed ones. You'll find them in all sorts of interesting locations from usual street market sites such as Berwick Street, to entertainment and cultural centers such as The Barbican, the Southbank Center, The O2 and the Olympic Park, to historical locations such as Kew Gardens and Sir John's Soane's Museum.
---
7

Shopping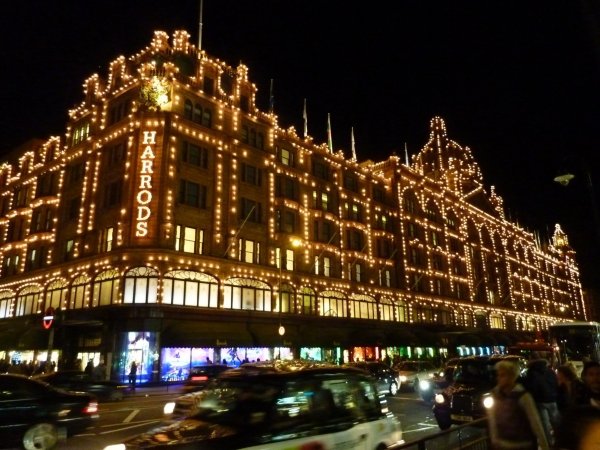 Of course, one of the most popular things to do in London at Christmas is shopping. London is one of the best cities in the world for shopping any time of year but it is very special at Christmastime. The main shopping streets (Oxford Street, Regent Street, Piccadilly, Knightsbridge) and the shopping centers (Westfield, Whiteleys, Surrey Quays, Brent Cross etc) are all magnificently bedecked for the season, along with places like Covent Garden and local borough shopping destinations which go all out with guest stalls and street entertainment. Stores stay open until crazy hours but, it's not the place to be if you don't like crowds!
I have convinced myself I need to visit London at Christmas again so I'll be making plans over the next few days. There are so many brilliant things to do in London at Christmas and I highly recommend the city to anyone.
More
---
Comments
Popular
Recent