You're going to be so excited when I tell you about the best things to do at Disney World at Christmas.
Are you planning on going to Walt Disney World during this holiday season? Besides the magic that is there year 'round, there's an extra dose of magic in their holiday celebrations. Here are the 10 best things to do at Disney World at Christmas that will really bring out your holiday spirit during your Walt Disney World vacation!
---
1

Mickey's Very Merry Christmas Party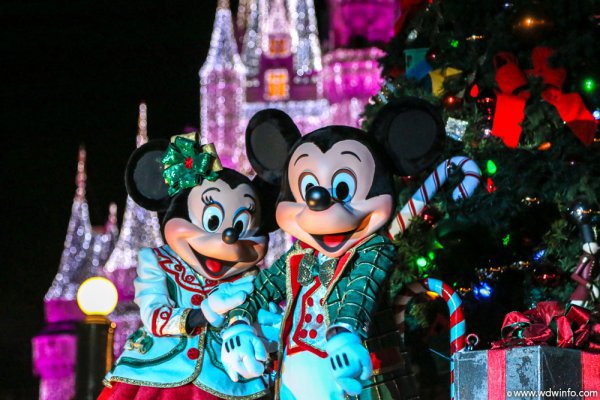 Mickey's Very Merry Christmas Party is one of the best things to do at Disney World at Christmas. Every year, during November and December, you can go to a Christmas party hosted by Mickey Mouse and his closest friends at the Magic Kingdom! There's a special Christmas parade, special holiday fireworks, complimentary cookies and hot chocolate, snow on Main Street USA, a holiday show in Tomorrowland, special treats and merchandise you can purchase, and special characters you can meet! It does require an extra ticket besides your general admission, however. For tickets, go here: disneyworld.disney.go.com
---
2

The Decorations at the Resorts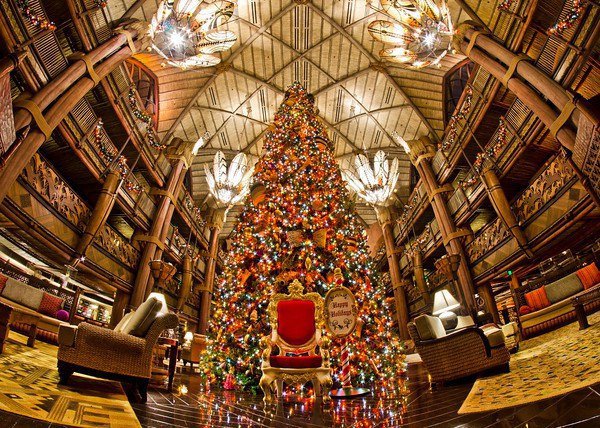 There are over 20 resorts on the Walt Disney World property, and all of them decorate for the season to some degree. The best part is that you don't need to be staying at a particular resort, or even on property, to explore the resorts. Anyone can go and check out the beautiful decorations. The Grand Floridian, Boardwalk Inn, Polynesian, Beach Club, Wilderness Lodge, Animal Kingdom Lodge, and Contemporary Resorts are decorated especially beautiful this time of year!
3

A Frozen Holiday Wish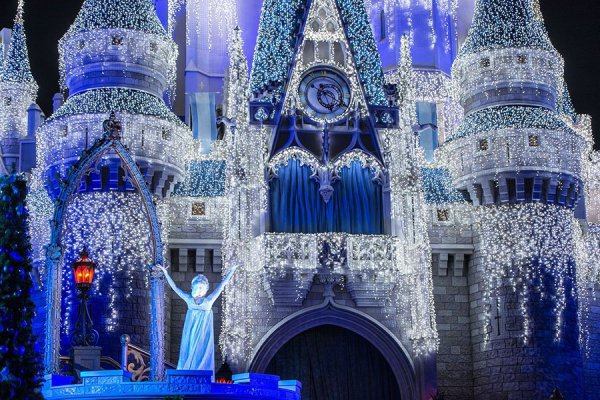 A more recent, but beautiful and magical addition to the Holiday lineup at Walt Disney World. Elsa and her friends from "Frozen" take the stage in front of the iconic Cinderella's Castle in the Magic Kingdom as Elsa transforms the castle into a frozen wonder! It's a great experience for children and adults alike. My friend and I (who are both in our mid-twenties) absolutely loved the show.
---
4

Jingle Bell Jingle Bam!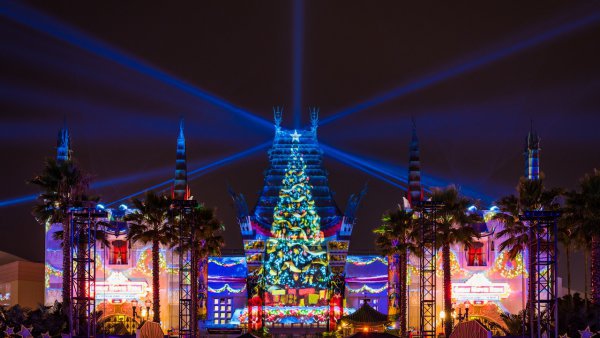 A projection show in Disney's Hollywood Studios, Jingle Bell Jingle Bam! was a new addition in 2016, and I was lucky enough to see it in its inaugural season with my family. It's such a fun and adorable show featuring characters from Disney's Christmas Short "Prep and Landing", and several other Disney favorites. For showtimes, go here: disneyworld.disney.go.com
---
5

The Candlelight Processional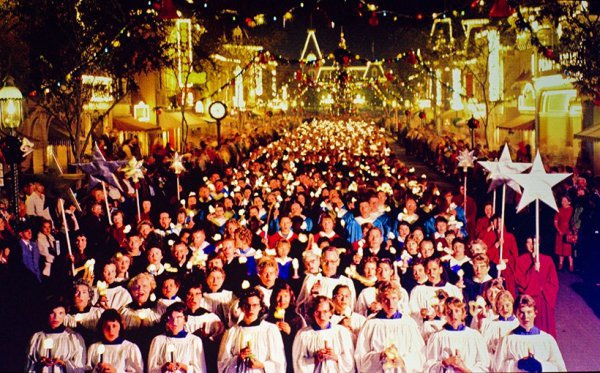 On select nights during the holiday season, there is a gorgeous candlelight processional in Epcot. Throughout the season, there are various guest celebrity narrators. Narrators in the past have been Neil Patrick Harris, Kurt Russell, Whoopi Goldberg, and more. They tell the Christmas story accompanied by a choir made up of talented Walt Disney World cast members from all lines of business. For more information and a schedule of narrators, go here: disneyworld.disney.go.com
---
6

The Larger than Life Gingerbread Creations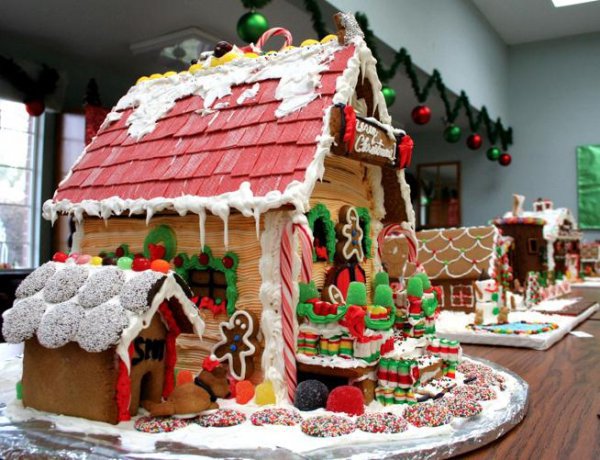 Gingerbread has long been a traditional staple of Christmas celebrations, and it is no different at Walt Disney World! All over the property, there are extravagant gingerbread creations that will blow your mind. In the American Adventure pavilion at Epcot, you can see a detailed Washington Monument, Lincoln Memorial, and US Capitol Building made out of gingerbread! You can also find what is possibly the biggest gingerbread house you will ever see at the Grand Floridian Resort and Spa. At the Beach Club Resort, there is a beautiful carousel made out of gingerbread. You can also find displays made out of gingerbread at the Contemporary Resort and the Boardwalk Resort.
---
7

Epcot's Festival of the Holidays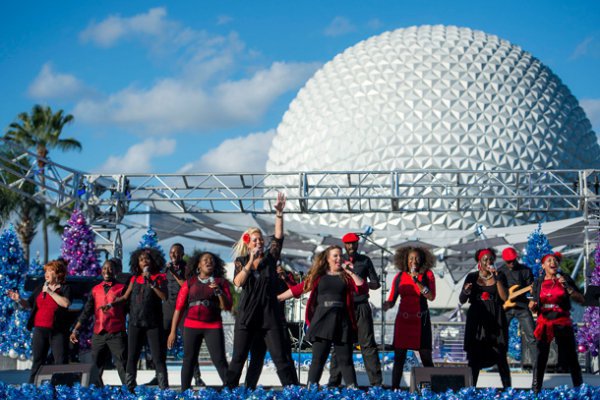 Epcot introduced a brand new festival this year: The Festival of the Holidays! At this festival, guests can walk around the world showcase and experience what the holidays are like in the eleven different countries that are represented. There are different storytellers around the world showcase in the different countries, including Santa and Mrs. Claus, Father Christmas, a mischievous Norwegian gnome, and Pere Noel. The acclaimed a capella group, Voices of Liberty, also has a special Christmas Carol show that you can see in the American Adventure. They also have food stands where you can purchase and eat different seasonal bites. And this yea you can actually meet Belle in her red Christmas dress in the France pavilion! If you get to see her, make sure you tell her I say hi! For more information, go here: disneyworld.disney.go.com
---
8

Disney Springs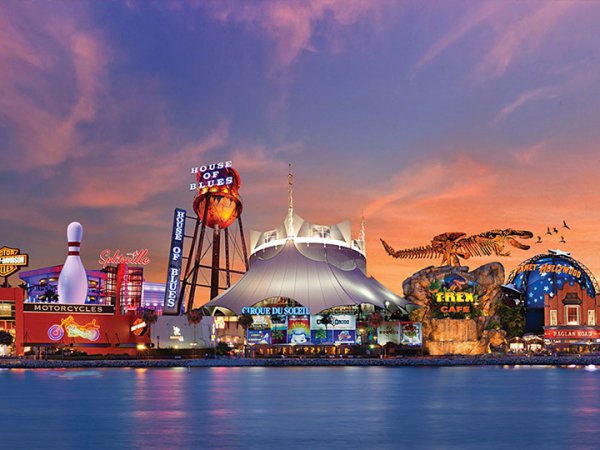 I love going to Disney Springs during the holidays, because it doesn't require a ticket, and it's just such a classic, simple, holiday experience. There are beautiful decorations, such as large Christmas trees, wreaths, garlands, and more all over the place. There is also a Christmas store that carries ornaments and other holiday goods throughout the year, but it is especially magical and appropriate to visit during the holiday season. Last year, Disney Springs introduced a Christmas Tree Trail, which features a number of Christmas trees decorated to represent several different Disney movies, classic and new alike. There are also holiday concerts, and Stitch left a holiday present scavenger hunt for younger guests! And of course, you can meet the big man himself: Santa Claus! For more information on the goings on at Disney Springs, go here: disneyworld.disney.go.com
---
9

Illuminations: Reflections of Earth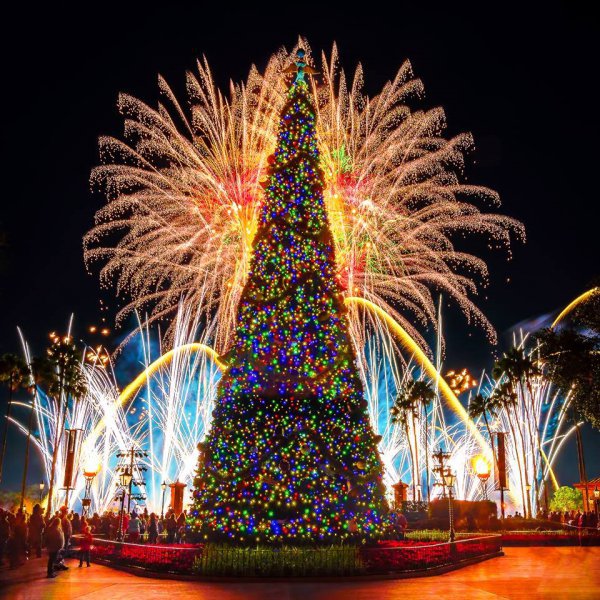 During the holiday season, the Epcot fireworks, Illuminations: Reflections of Earth, has a special holiday ending with a message of peace. It is so beautiful and inspiring, and happens every night. It's the perfect way to end a beautiful day at Walt Disney World.
---
10

Jingle Cruise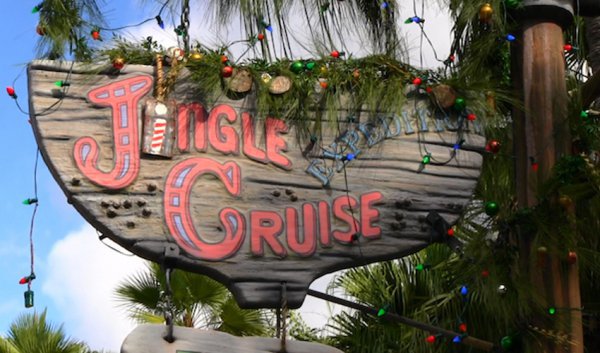 After Halloween, the iconic Jungle Cruise transforms into Jingle Cruise: A holiday boat ride through the jungle. There are Christmas decorations and puns abound: what else could anyone ask for?
More
---
Popular
Recent