7 Best Hotel Tips for Family Travel ...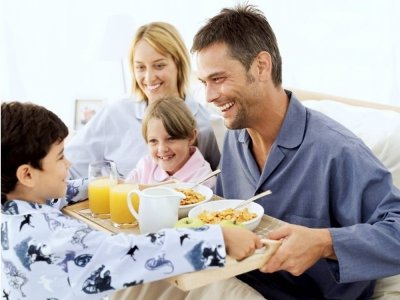 Let's face the fact that getting away with children is not plain sailing, and if you're looking for some hotel tips for family travel you've come to the right place. You want any family holiday to live up to expectations, and worrying about your accommodation should not be on your list. Choosing the right hotel is where a great vacation starts. Read on for some helpful hotel tips for family travel.
I think that of all the hotel tips for family travel, the most important is about making sure you get the right room. There are so many options and you do need to understand what is being advertised. A family room in one hotel may mean something completely different at another. Scrutinize the sleeping arrangements and make sure it fits your family needs. If you're not sure what is meant by the description of a bed, ask. Think of the space you need, and if your kids are older. Is a family room where you're all on top of each other really the best way to go? If you are booking separate rooms for older children, make sure the hotel knows you want the rooms to be next to or opposite each other.
The well-being of your kids is utmost, wherever you go. Even if a hotel advertises itself as child-friendly, this concept differs wildly. What may be age-appropriate in the hotel's eyes may not meet your needs. This is especially relevant for younger children. You don't want to have to worry about your kids' safety and security every minute your back might be turned when in your room, so packing things like outlet covers is no hassle, but can save hassle. If you have other safety stuff at home that protects your precious little ones, consider taking it with you. For bigger kids, you can tell them to follow the safety rules that apply at home, make sure they do not allow strangers in and help look after the younger ones.
Hotels usually have a lot of stuff that you can use for your kids. All you have to do is ask them. Many hotels have giveaway items for children, such as coloring books, stuffed toys, rubber ducks and similar items. Things like board games puzzles and books are good to keep your bigger kids busy. When choosing a family hotel, make sure you ask the staff if they offer such stuff.
You might need stuff like a mini-fridge, a crib for your little one or a TV set. If you have some specific requirements like these, make sure to ask at the time of reservation. Once you arrive at the hotel, you are at the mercy of the hotel facilities. Even if something is listed on the website, make sure you confirm your room(s) will have everything you need.
One of the best money saving hotel tips for family travel, especially if you are a frequent traveler (individually or as a family!), is to join loyalty programs offered by different hotels. Mostly these programs work on a points system where you accumulate points over a period of time. You earn perks and privileges according to how frequently you visit. These perks could include express checkout, bigger room, access to free beverages and many more.
Don't feel bad about taking advantage of all the freebies that are available. They are there to be taken advantage of. There should be no guilt or embarrassment involved – it is just another feature that goes into making up a great hotel experience. For example, Holiday Inn allows you to bring 4 kids of 12 and under to the table free of cost if the adults are paying. Marriott's 'Experience by Marriott Package' includes breakfast, lunch and dinner. Depending on the offers available at your hotel, you can choose a package that suits you best.
Hidden costs are major spoilers for your vacation. When choosing a family hotel, make sure you know exactly for what services you will be charged. You should find out before coming if the hotel charges for parking, extra mattresses or extra people in the room. A surprise at checkout is the last thing you want at the end of a nice family vacation.
Family travel is only painful and a hassle if you let it be. Be organized, know what you want and need, be savvy in your choice of hotel and rooms and every family vacation will deliver the good stuff. How's your family travel – a breeze or chaos?
{{#comments_count}} Show Commnents ({{comments_count}}) {{/comments_count}}