Although there are Christmas markets held all over Europe, there's just a certain something about German Christmas markets that make them stand out above the rest. It's not that the locations are any more beautiful or that the markets are bigger or more spectacular. It's just they seem more traditional and more atmospheric somehow. Here are the best German Christmas markets if you're planning a trip.
---
1

Schlachte Magic Christmas Market (held in Bremen)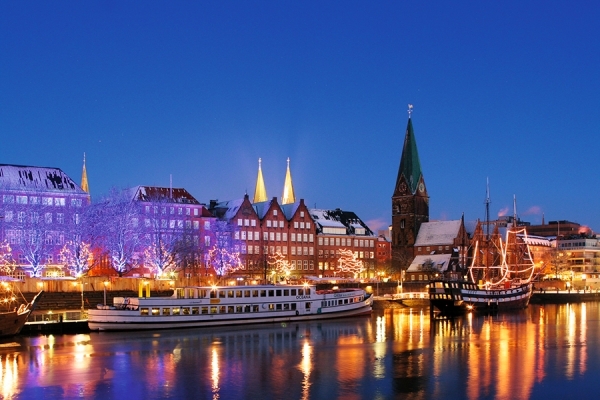 Bremen is easily one of the most beautiful cities in northern Germany, and is well known for its stunning town hall and bronze statue of the fairy-tale characters "die Bremer stadtmusikanten". One of the absolute must-sees in Bremen in November/December however, is the Schlachte Magic Christmas Market, which is held in concert with the city's main Christmas market. The market is definitely one of the most breathtaking Christmas markets in Germany, as it takes place on the banks of the Weser River, and boasts a plethora of small wooden medieval-like stands, which house everything from craftsmen to bartenders serving steaming hot glühwein and tender pork hocks.
2

Nuremburg Christkindlesmarket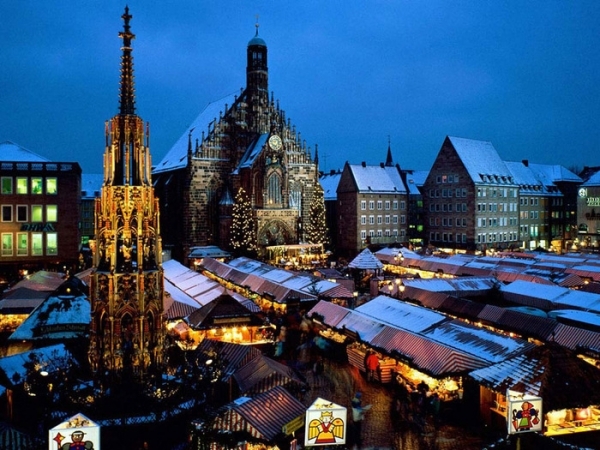 Nuremberg is one of the most popular cities in Germany when it comes to tourism, and it's really no wonder considering that the city boasts a number of fantastic museums and stunning churches, not to mention the Nuremburg Castle. No winter visit to Nuremberg is complete however, without a visit to the Nuremburg Christkindlesmarket, which is held in the city's main square. As one of the oldest German Christmas markets, the Nuremburg Christkindlesmarket really personifies what a Christmas Market should be: traditional authentic German crafts, fantastic food (including numerous Nuremberg specialities) and a children's market to keep the little ones entertained.
---
3

Stuttgart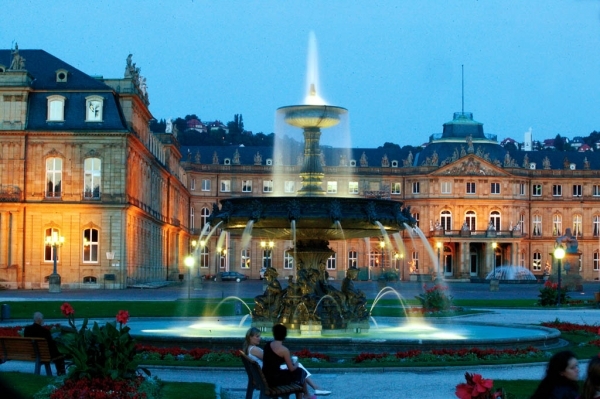 Stuttgart may be home to numerous automobile manufacturer museums such as Porsche, VW, BMW and Mercedes-Benz, but it's the Stuttgart Christmas Market that will really get your engine running. Held in the shadow of the city's Old Castle, the market glitters with fairy lights and plays host to hundreds of different stands that sell everything from authentic glühwein and bratwurst, to beautiful German handicrafts. One glimpse of the Stuttgart Christmas Market and you're guaranteed to understand why this particular market is considered one of the most striking Christmas markets in Germany.
---
4

Cologne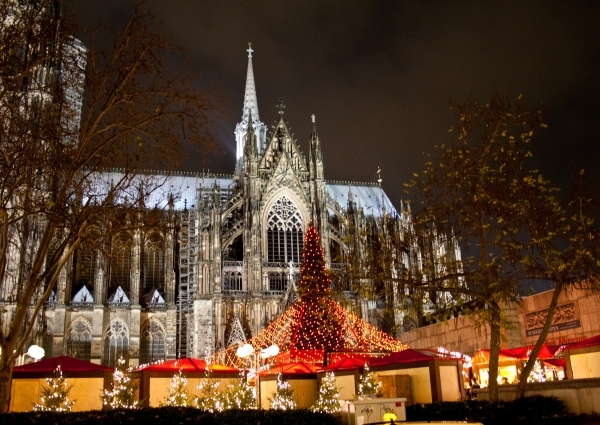 Cologne is world renowned for being home to the absolutely breath-taking Cologne Cathedral, so if you're planning on visiting one of the various Christmas markets in Germany, why not choose the one located directly in front of the cathedral?! The market offers more than just a great location however, it also boasts over 150 different vendors, a massive Christmas tree and an amazing festive atmosphere.
---
5

Berlin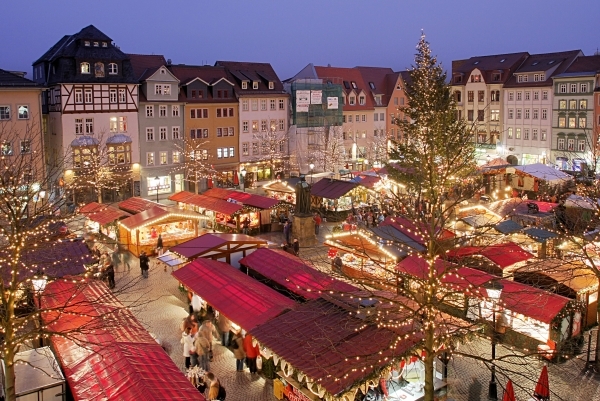 Home to world famous tourist attractions such as the Brandenburg Gate and Checkpoint Charlie, Berlin is a great place for a holiday. If you happen to be in Berlin in the last week of November or during December however, you should definitely pay a visit to the city's main Christmas Market near the memorial church. Here you will be bombarded by small wooden pavilions selling hot chocolate, glühwein and some extremely yummy German delicacies such as Schmalzkuchen and Bratwurst. If you find this market a little too large however, Berlin also boasts over 60 other great Christmas markets dotted around the city.
---
6

Hamburg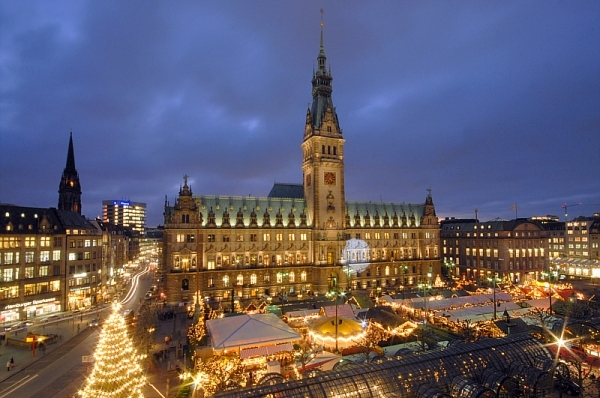 The Hamburg Christmas Market, which stretches from the Hamburg city centre to the banks of the beautiful Alster River, is definitely worth visiting if you're in Germany during the Christmas period. The market has a multitude of different associated events such as parades and visits from Santa, which are great if you have children. What sets the Hamburg Markets apart from other German Christmas markets however, is the relaxed festive ambiance that this stunning harbour city has to offer. You may consequently even like to combine your trip to the markets with a boat tour of the city's famous harbour, or a wonderful day of shopping in the inner city.
---
7

Munich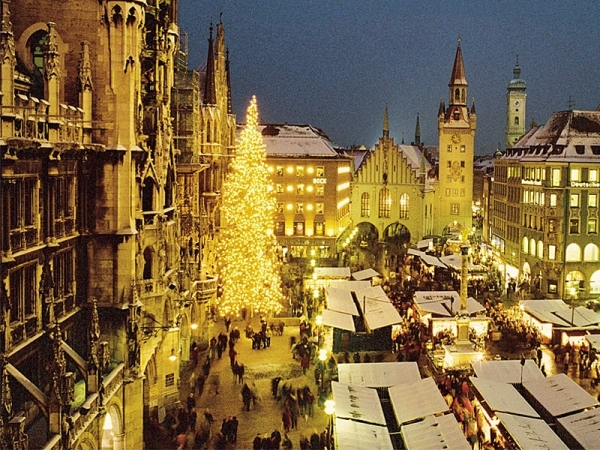 Munich is unquestionably one of the most popular tourist destinations in Germany, and with attractions like Neuschwanstein Castle and the Residence Palace of Munich on offer, it's hardly surprising. If you happen to be in Munich close to Christmas however, you certainly can't go past the Christmas Markets that crowd the Marienplatz, selling all sorts of Bavarian specialities. As with other major German cities however, this is only one of the various Christmas markets held in Munich.
Are you enticed by any of the German Christmas markets? Any plans to go?
---
Comments
Popular
Related
Recent