9 Annoying Things at Airports We Wish They'd Change ...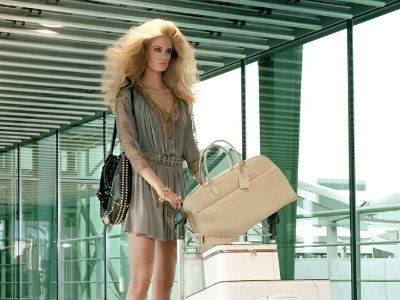 As much as I love traveling, there are some annoying things at airports that are such a bind. Yes, things like booking online and online check-in have made things easier, but I just wish that they could find some ways of removing some of the hassle factor of flying these days. Although, I will concede that some of the annoying things at airports are in our best interests.
Being searched at security is one of the most annoying things at airports. Yes, it's true that it is for our safety, but it never feels good to get fondled by a complete stranger. However, the good thing is that you can actually take some steps and improve your chances of not being searched – removing your belt and taking everything out of your pockets will keep that 'random search' alarm from going off and giving someone a chance to invade your privacy.
2.

Showing Your Boarding Card for Every Purchase
One of the most common things that annoy us at airports is to show our boarding card to make a purchase. Gone are the days when you have to repeat this annoying thing only at duty free shops. Things have changed completely and now you have to flash your boarding pass every time you want to buy something at the airport. It doesn't make sense to look for the boarding pass just to buy a packet of chewing gum, but it seems that we have to live with this annoying thing.
This is an issue you may not find at every airport you've ever visited, but it's still quite common to find a place in our list of annoying things at airport. Some airports are extremely bad in this aspect and have insufficient seating capacity. Take for example Bristol airport in the UK, where the small supply of seating is always an annoyance. Some airports have barely adequate seating and woe betide if you happen to be caught up with thousands of others with flight delays. Which brings me to …
What could be more annoying than discovering that your flight or the flight you're meeting is late? I know most of the time there's probably a jolly good reason but it doesn't make the waiting any easier. And certainly in the arrivals hall it's a pain because there's very rarely anywhere to sit.
5.

NOT Enough Power Sockets
This will increasingly become one of the most annoying things at airports. It is inexcusable to not have enough power sockets in this age of electronic gadgets galore. Today, all travelers come with gadgets that they use to keep them entertained or connected during the trip. You will find cell phones, music players, even laptops and tablets, and what not. Really, it would make traveling less hectic if every airport seat could have a socket of its own (as long as you can get a seat, that is).
6.

No Option to Check in Online
Really? Although of course, this tends to be an issue with your carrier rather than the airport. Being able to check in online is one of the most impressive developments in air travel – it makes the airport experience a lot quicker and less nerve-racking. Unfortunately, it's a facility not available with all airlines – they make you stand in queues, even when you have no bags to check in.
Most of the gadgets that people carry require the Internet access, and that's why it becomes annoying when you have to pay.
8.

Airlines with Unfriendly, Insufficient Staff
It is one of the most infuriating things at airports, especially if you're a budget traveler. How could an airline expect good customer feedback when they have two staff members serving ten check-in desks? Of course, it may help them save money, but it never feels great to wait for 30 minutes or more to check in. Sorry, but it's definitely one of those things that annoy us at airports. Travel can be stressful even for the calmest and most level-headed person. Something like an unmanned customer service desk can turn Miss Usually-Mild-Mannered Traveler into Miss Raging Harridan. All we ask is that there is someone to serve the customer at the customer service desk.
9.

Expensive Airport Shops
Airports seem to have become mini malls these days and I'm still in two minds about this. It used to be fun going through security and knowing you had an hour or two to kill in duty free where you could stock up on perfume (cigarettes for those who smoke) and your favorite tipple to have in the villa/hotel room. Nowadays though, items can very often be purchased cheaper online and so many airport shops are at the high end. I don't know about you, but if I'm heading off on vacation, I'm not about to drop $3,000 on a Tiffany ring or $300 on a pair of designer shades.
Some of these issues are minor irritations, although they have the capacity to scratch at an anxious traveler or someone lacking patience (me!); others are things we wish the airport authorities would do something about. What's your pet peeve about airports?
{{#comments_count}} Show Commnents ({{comments_count}}) {{/comments_count}}