There are countless ways to spend a year in New Zealand. If you're an American reader, you may be wondering why people would spend a year in New Zealand but, If you're British, it's quite common to take off to down under for a lengthy stay. There are historical and familial and commonwealth ties that sees a steady flow of Brits to NZ and Kiwis coming over to Blighty. It is also half way around the world, so if you're going to go, it's not somewhere you tend to pop for a week or two. But, I'd also reiterate that you'd want to spend a year in New Zealand because it is a truly amazing country. The scenery is incredible, the sights breathtaking, the people are extremely sociable, and it is the adventure capital of the world. With a smorgasbord of delights awaiting, here are just some of the ways to spend a year in New Zealand.
---
1

Be a Thrill-Seeker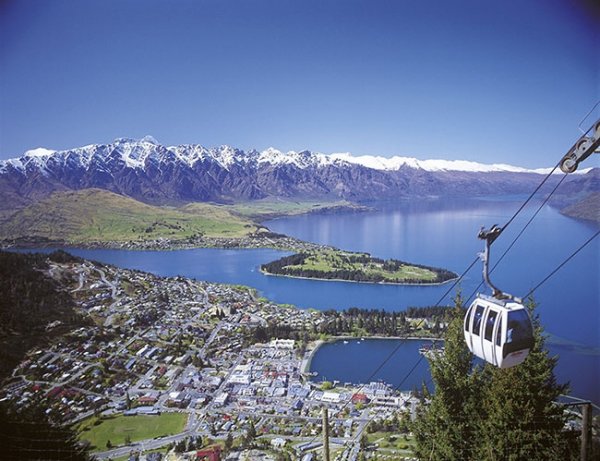 New Zealand's rugged landscape is the perfect background for the most adventurous of thrill-seekers, which is likely why the country caters to adrenaline junkies. For the hardcore adrenaline junkie, Queenstown will offer you plenty of exhilarating ways to spend a year in New Zealand. Home to the bungy jump, the Adventure Capital of the World lies on the shores of a glacially-carved lake, making it a great little ski town to get your extreme sport on. Another heart-pumping venture with which to busy your days, the Kiwi invention of the jetboat will shoot you through the scenic Shotover Canyon, passing just inches from the canyon walls at breakneck speed.
---
2

Sound off in Milford Sound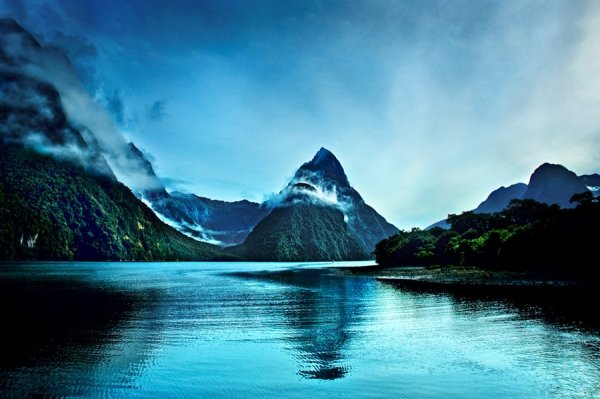 Voted as the world's top travel destination in a 2008 TripAdvisor survey, Milford Sound is a hiking haven, a natural wonder with epic scenery – abundant greenery, majestic mountains, picturesque waterfalls and deep fjords. You can either hike the well-kept network of trails, taking in the wildlife, none of which is especially dangerous; or you can take a boat cruise or kayak through the area's beautiful lakes and rivers, remarking that the landscape is entirely in keeping with its legendary Lord of the Rings glorification. Hiking options include either a guided tour via the Milford Track Guided Walk or multi-day walks, nine of which are featured in the Great Walks of New Zealand. However you plan on sounding off in Milford Sound, exploring this natural wonder is one of the many ways to spend a year in New Zealand.
---
3

Freeze Frame Franz Josef and Fox Glaciers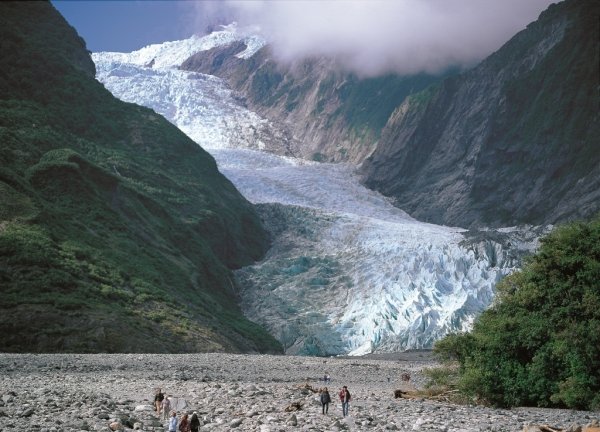 Cameras at the ready, people – the mind-boggling reality of Franz Josef and Fox Glaciers' existence in the heart of a temperate rainforest on the west coast of South Island is sure to fill up any camera reel or memory card. You can take one of many fantastic short hikes near the glacier, or you can visit it in style by landing atop it via helicopter, strapping on some crampons, and strolling alongside frozen rivulets which flow from the Southern Alps. As the fastest-moving glacier in the world, Franz Josef holds spectacular ice caves to explore, tiny crevices to squeeze through, and more shades of blue than you even knew existed. But beware of moulins – sporadic holes, which might send you on an 80-meter drop down into the glacier.
---
4

Make like You're on Mars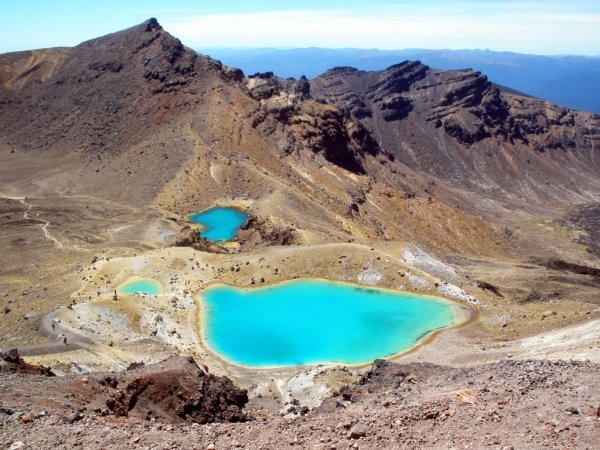 One of the world's finest day-hikes can be found in New Zealand's central North Island. If you're looking to hike a spectacular route 365 days out of the year, a daily trek across Tongariro Crossing is one of the most other-worldly ways to spend a year in New Zealand. Taking hikers across volcanic alpine landscape, Tongariro Crossing will have you feeling as though you've landed on the surface of Mars. The crossing is spotted with vivid blue crater lakes and several geothermal vents, providing an ethereal fog-effect to the red planet landscape.
---
5

Become a Tribesman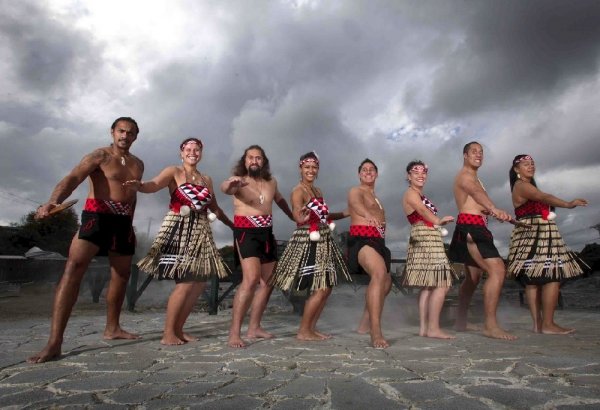 The indigenous culture, particularly on the North Island, is alive and well in New Zealand. You can easily spend a year learning about the Maori people and, once you do, perhaps you'll want to become one of them. To experience the culture and learn the Maori way of life, you can attend a hangi, a feast where the food is steam cooked in an underground oven. This provides a delicious signature smoky flavor to the vegetables and meats. You can also take in a Maori cultural performance, full of dance, music and traditional garb.
---
6

Go Whale-Watching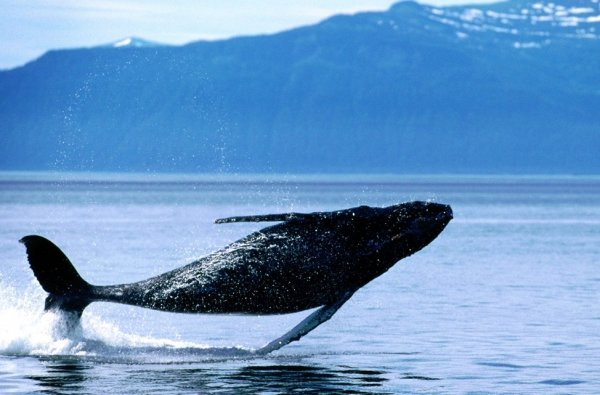 If you're an avid marine biologist or just an animal lover, there's no better way to spend a year in New Zealand than by whale-watching on the waters near Kaikoura. With a 95% chance for a whale sighting in these waters year-round, popular boat tours have bolstered New Zealand tourism in recent times. The northeast of the South Island boasts more than whales – a fantastic range of marine life can be found here, as the nutrient-rich waters provide a vast food source for the area's water dwellers.
---
7

Be a Star-Gazer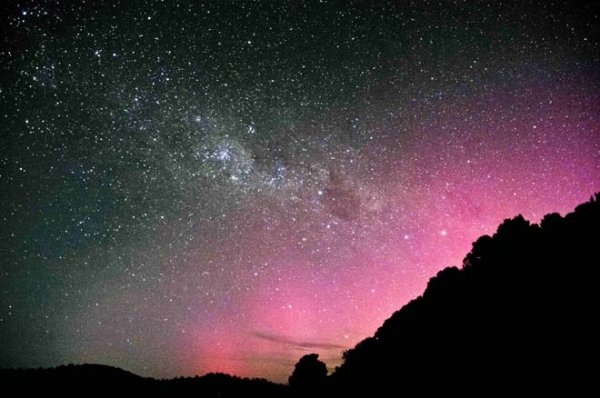 The world's largest International Dark Sky Reserve is formed by Aoraki/Mt Cook National Park, along with the nearby Mackenzie Basin. A fantastic place for an astronomer or an amateur stargazer, the area was recently awarded gold level status for almost completely light-pollution free skies. This means that New Zealand is one of the greatest places on Earth to take a crystal clear look at the night sky. The area is equally spectacular during daylight hours, with hiking trails that take you along New Zealand's tallest mountain, Aoraki/Mt Cook.
I will get to NZ one day. I know I probably won't be able to spend a year there, but no matter. And like many Brits, I have family there, so I have more than a good excuse. I also have a friend who went for a year and never came back. He not only found plenty of ways to spend a year in New Zealand – he found many reasons to call it his new home. I'm off to dream about the Land of the Long White Cloud. What about you – NZ on your bucket list?
More
Comments
Popular
Recent