Let's take a wee sojourn from the daily trials of life for a journey to Kentucky to examine the reasons to visit Louisville. As the largest city in the state it's got plenty to offer. If you've got a few days to spare and you're heading down 'ole Kentucky way, you'll want to know these reasons to visit Louisville:
---
1

The Kentucky Derby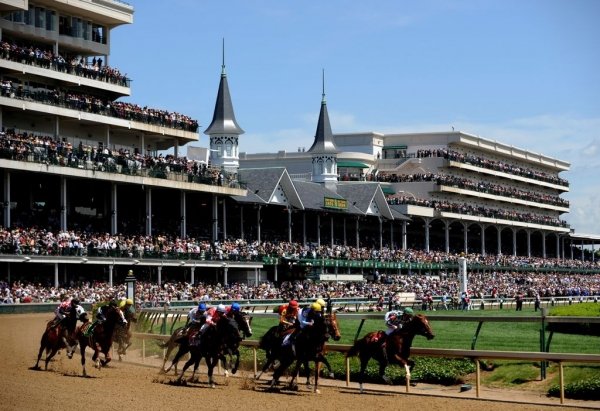 This is so much more than a horse race! The Kentucky Derby, held at Churchill Downs, has been run every year in May since 1875 and features prime three-year-old thoroughbreds. The meeting caps a two-week festival that may include fun events like parades, steamboat races, fireworks, or balloon rides and races. Also, visit the Kentucky Derby Museum and learn all about how a foal becomes a champion and sign up for a tour of Churchill Downs. It's absolutely one of the most popular reasons to visit Louisville.
2

The Bourbon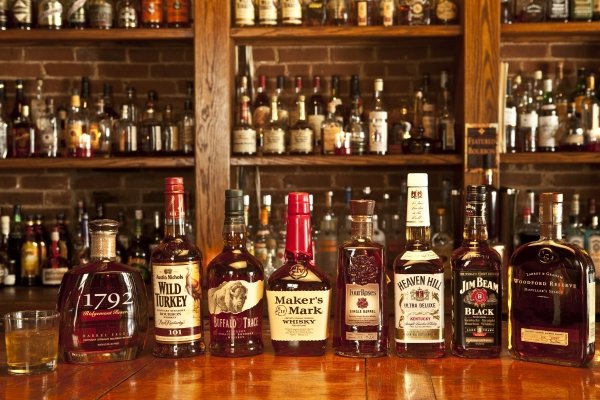 About 95% of bourbon comes from Kentucky, and one third of that Bourbon comes from Louisville. Distilleries are easy to find, and you can take tours of most them. If you go on the Urban Bourbon Trail, you'll visit carefully selected bars to taste test the different brands and get an education about bourbon from the experts. If you make 6 stops on the trail, you become an official citizen of Bourbon Country, and will get a special t-shirt to prove it to the folks back home. If you want to venture outside of Louisville, take the Kentucky Bourbon Trail and visit distilleries around the state.
---
3

Louisville Slugger Museum and Factory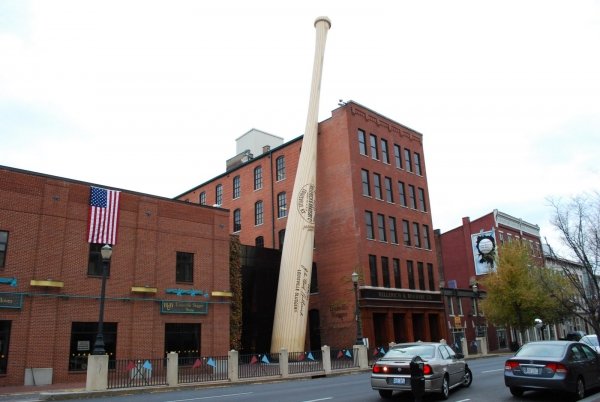 The Louisville Slugger is world famous for its quality workmanship, which has earned it the coveted number one spot in Major League Baseball. Tour the actual factory where these bats are made, and view some of the fun exhibits, like the world's biggest bat, at 120' long. You can actually hold bats held by famous baseball players like Mickey Mantle and Cal Ripken, Jr. Count the notches Babe Ruth carved into his Louisville Slugger for every time he hit a home run with it. Guests are gifted with a tiny bat at the end of the tour.
---
4

Waverly Hills Sanatorium

If you are a fan of the Ghost Hunters, you may have seen this historic sanatorium. This has become one of the famous places to visit in Louisville. The team declared it one of the world's most haunted hospitals. Numerous other paranormal shows have filmed there as well. It opened in 1910 to house and treat 40-50 tuberculosis victims, and closed in 1962 when antibiotics reduced the need for such hospitals. All visits to the property require a reservation, which can be obtained by calling (502) 933-2142. You can either book a daytime tour or conduct your own paranormal investigation overnight.
---
5

Old Louisville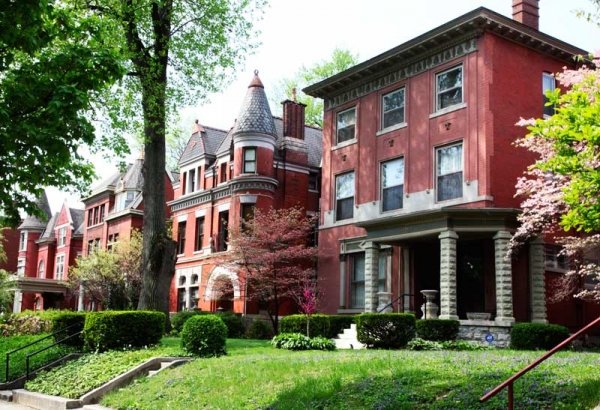 If you're a fan of old, elaborate Victorian homes, Old Louisville is a wonderful gift and one of the best attractions of Louisville. This historic district is one of the largest of its kind, and treats visitors with multiple examples of Queen Anne, Italianate and Romanesque styles. Consisting of about 48 city blocks, this district was originally built as a suburb of Louisville.
6

The Louisville Mega Cavern

Home of the world's only fully underground zip lines, the cavern features 6 ziplines for the adventurous at heart. For those a little less adventurous but still curious, take the Mega Tram historic tour, leading you through 17 miles of passageways under the street of Louisville. If visiting during the holidays, the caverns also offer the world's only fully underground holiday light display.
---
7

The Hot Brown

This tasty Louisville specialty was introduced by the Brown Hotel in 1926. The open-faced sandwich features turkey, bacon, tomato, cheese and mornay sauce. It's either baked or broiled until the bread is crisp and the sauce begins to brown. It's a Louisville favorite but popular throughout Kentucky.
---
8

The Belle of Louisville

This has been one of the great attractions of Louisville for a century now. Since 1914, the steamboat Belle of Louisville had transported more than 7 million passengers over America's waterways. The last true Mississippi River steamboat still operating, she will celebrate her 100th birthday in October of 2014. Celebrations will take place during the Centennial Festival of Riverboats, held at Waterfront Park, where there'll be live music, lots of eats, bourbon, a parade fireworks, and of course, a ride on the Belle herself.
---
9

The Lebowski Fest

Fans of the Big Lebowski will find some kinship in Louisville, home of the Lebowski Fest. You can purchase tickets for the Movie Party, the Bowling Party or the Garden Party, or purchase one ticket for all three. Dress up like The Dude or one of the other movie characters to make the occasion even more memorable.

Are you persuaded by these reasons to visit Louisville? Planning a trip any time soon?
---
Comments
Popular
Related
Recent