Most people, when they think of interesting cities to visit, wouldn't put Kiev at the top of their list. The city probably wouldn't make the list at all, in fact. However, the Ukrainian capital is well worth visiting. With a history dating back to the fifth century, it's one of the oldest centers of civilization in Eastern Europe.
A city with such a long history usually has many interesting sights to visit and Kiev is no exception. The following five places are must-sees and will give you an overview of Kiev's and the Ukraine's history.
---
1

Kiev Pechersk Lavra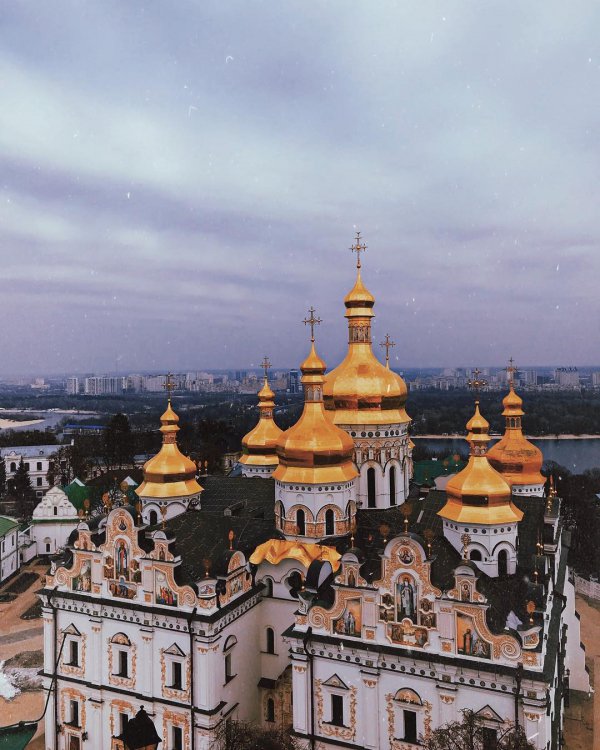 One of Kiev's two UNESCO World Heritage Sites, the Kiev Monastery of the Caves was founded in the eleventh century. Its founder was Saint Anthony, an Orthodox monk.
The complex consists of different structures. The most prominent is the Great Lavra Belltower, a four-tiered, free-standing structure built in the first half of the eighteenth century. If you look out over Kiev's skyline, you will see this 96.5 meter high belltower's golden dome from afar, holding fort over the Dnieper River.
There are several churches and a cathedral on the grounds too, but probably the most fascinating part is the caverns. When Anthony founded the monastery, he moved into a cave. Others followed and over time dug out more caverns to form an underground complex. They even built an underground church. This complex became the burial ground for monks, saints, other notables and the head of Pope Clement I. Today you can see some of the mummified remains, although they are covered in cloth. If you visit the site, remember that women should cover their hair and wear a skirt. Also bear in mind that this is still an operational monastery.
---
2

Saint Sophia Cathedral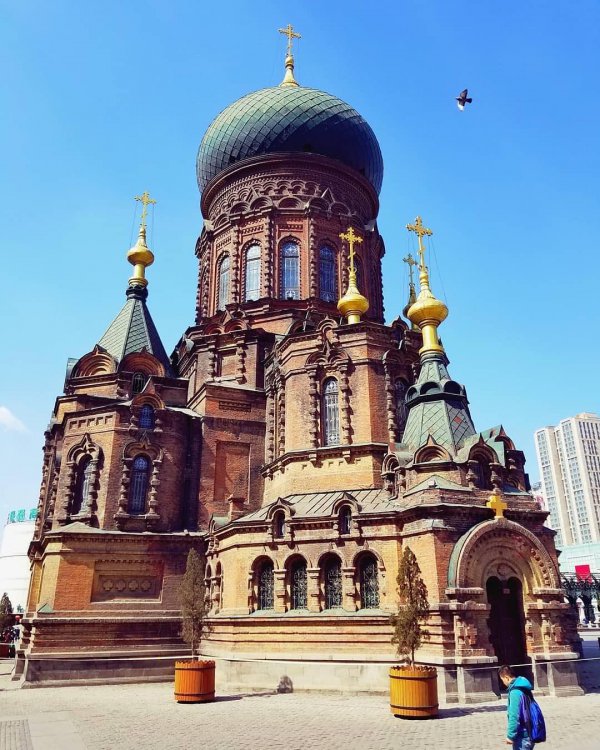 The other of Kiev's UNESCO World Heritage Sites is the Saint Sophia Cathedral, built around the same time that the Kiev Pechersk Lavra was founded. The Saint Sophia Cathedral was founded by Yaroslav I the Wise, who is buried here.
It is an imposing structure with no less than thirteen copulas. Inside, you can still see mosaics and frescos that date from the eleventh century. A belltower, the House of Metropolitan and other buildings form part of the complex too.
---
3

Babyn Jar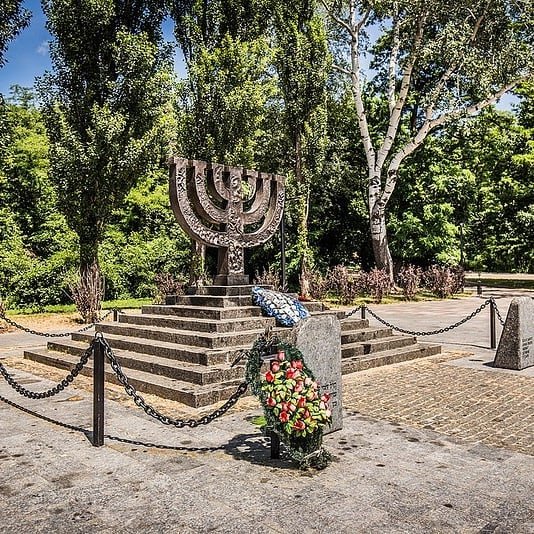 In 1941, Kiev was occupied by the Nazis and their allies. The city has several memorials to the victims of what is still named, Soviet-style, 'The Great Patriotic War'. Babyn Jar, a ravine in Kiev, was the site of several notorious massacres during the war. One of these started with an order that all Jews in Kiev had to gather near the cemetery on the morning of 29 September 1941. They had to bring their documents, valuables, money and warm clothing, making it sound as if they were going to be transported somewhere else. Instead, on that day and the next, 33,771 Jewish people were taken to Babyn Jar, shot and their bodies dumped in the ravine.
More massacres followed. Over the course of the war, between 70,000 and 100,000 people of Jewish, Romany, Ukrainian and Russian origin were executed and buried here. Among them were hundreds of patients from a psychiatric hospital in the city.
Today, the memorial sculptures and monuments erected at Babyn Jar are a stark reminder of the depths of human cruelty and the hope that what happened at this site will never happen again.
---
4

The National Museum of Chernobyl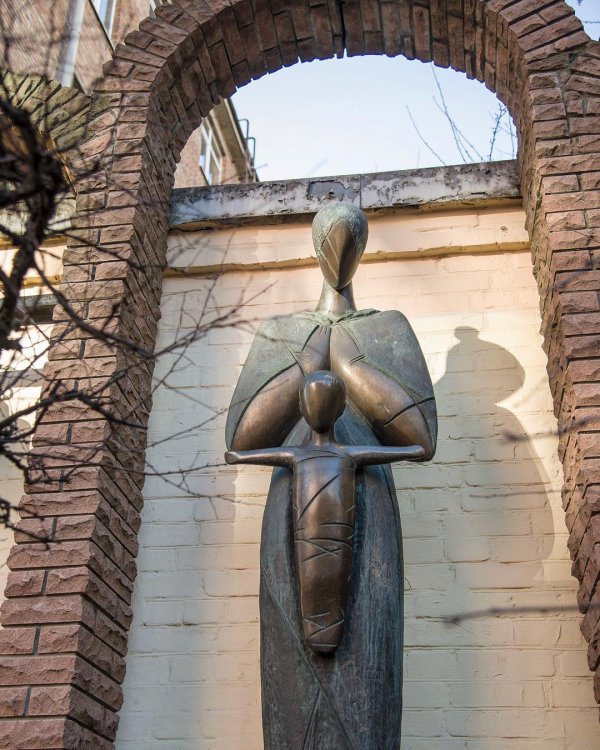 Another sobering sight in Kiev is the National Museum of Chernobyl, dedicated to history's most notorious nuclear accident. Disaster struck late in April 1986 when a fire broke out in the Chernobyl nuclear power plant's reactor number four. This caused a plume of smoke, highly radioactive, to drift across the area and eventually into Europe. Officially 31 people died because of the accident, but in reality thousands of people have died or will eventually die of causes related to radiation exposure.
The museum exhibits tell you what really happened at Chernobyl and how it happened. It is an assault on the senses, using audio-visual technology to bring the disaster and its aftermath to life. Particularly poignant is the road signs that show the names of towns and villages in the Exclusion Zone. For at least the next 24,000 years, these 76 places will be uninhabitable – just making you realize again that for all its benefits, when nuclear energy goes wrong, it goes wrong big time.
---
5

Khreshchatyk Street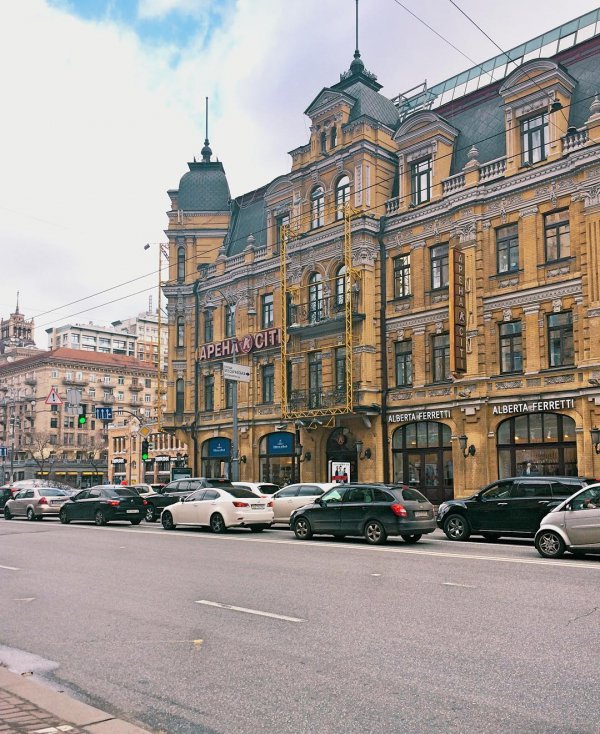 Kiev's main street shows that, ultimately, Kiev is a happy place. Here you can see modern Ukraine in action. The drab Soviet architecture of yesteryear has been upgraded and now houses shops, hotels, restaurants and cafes as well as other businesses. If there is a parade or a protest march happening in Kiev, it takes place along this 1.2 km-long strip.
Over weekends Kreshchatyk Street becomes a pedestrians-only street, closed to traffic. Street performers, artists and market stall owners then ply their trade underneath the chestnut trees and the atmosphere becomes positively festive. This is a great place to shop for souvenirs, people-watch and mingle with Ukrainians.
---
Comments
Popular
Related
Recent