When visiting a major city and you only have 24 hours, you need to plan an itinerary to get the most out of your trip. There is always so much to see and do that whittling it down to an achievable list is often damn near impossible. So, I've done it for you for Seattle.
---
1

Space Needle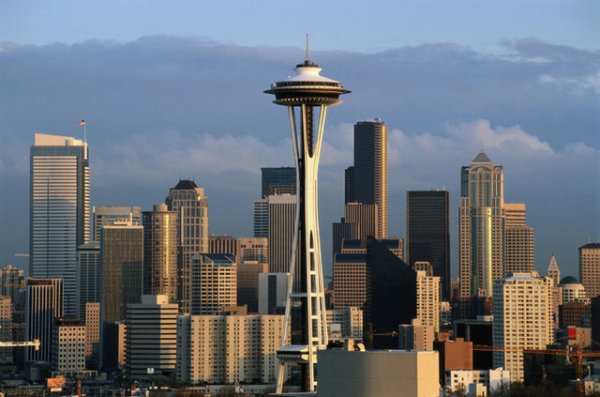 The first thing people put on their list of things to do in Seattle is visit the iconic Space Needle. Towering at 605 feet, the relic of the 1962 World's Fair is the tallest structure west of the Mississippi River. The observation deck at 520 allows a multi-angle view of the city and surrounding mountains. At 500 feet is the rotating Sky City Restaurant, where every table has a view and it's a great place to stop for lunch or dinner. A full rotation occurs every 47 minutes.
---
2

Pioneer Square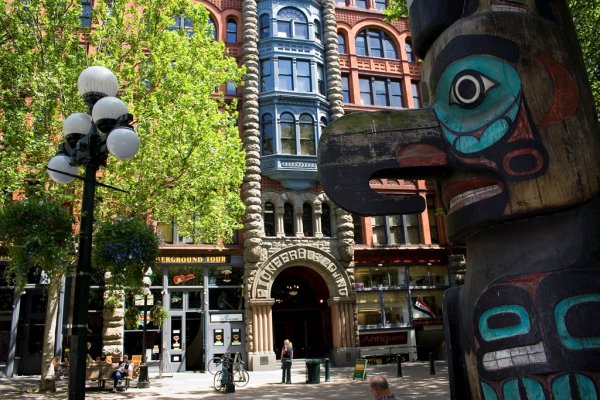 The historic Pioneer Square is considered the birthplace of Seattle, laying claim to the being the city's first neighborhood. Rich in architecture, it's also part of the pulse of Seattle and the center of its nightlife. Located in the southwest corner of Seattle, it's known for its art walks, small intimate restaurants, sports bars, bookstores, and nightclubs. If you get a chance, take the Seattle Underground Tour that allows you a glimpse into Seattle's underbelly.
3

Pike Place Market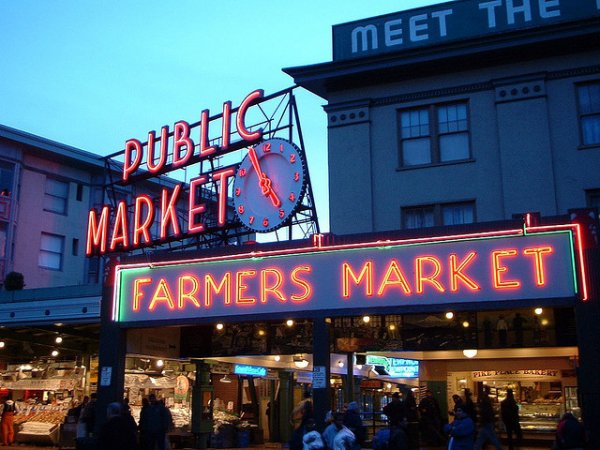 This place is often billed as a farmer's market, but it is way more than that. Not only are there fresh fruits, vegetables, and plants, but there are crafts, specialty foods and restaurants. This would be a great place to start your day, since its open early and a lot less crowed. Or, end your day, the restaurant's last call in 1:30 a.m.! However, if you want to see the unique crafts, you should be there between about 10 and 4. With all the types of flavors and fresh foods offered, it's a foodie's paradise.
---
4

Waterfront Park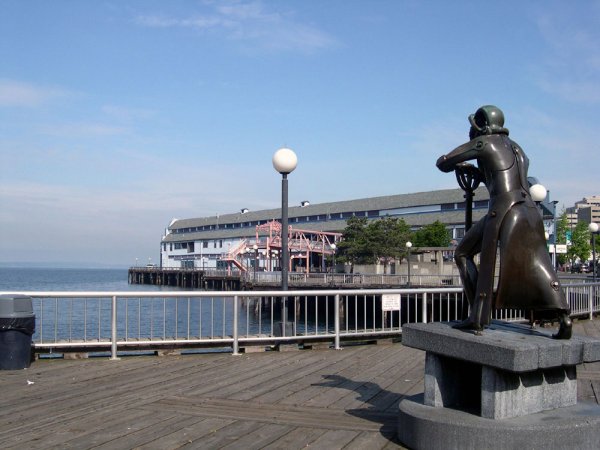 This park is situated between Pier 57 and Pier 59 and has numerous benches and walkways for a slow stroll while you enjoy great views. There are a couple of viewing platforms from which you can take in the skyline, the West Seattle Bridge, islands, ships in dry dock and several other interesting sights. Eat lunch near the fountain at one of the many picnic tables, then head over to Pier 59 and visit the Seattle Aquarium. There you'll find an underwater dome where you can be surrounded by Puget Sound's sea life.
---
5

Fremont Neighborhood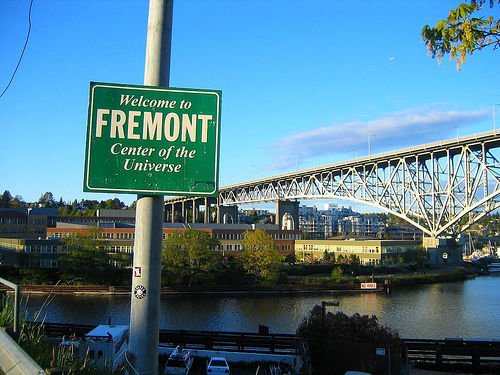 Sometimes referred to as the "The Artist's Republic of Fremont," this area of Seattle was once a center of counterculture but is now a mecca for artsy types. There you'll find artsy and eclectic shops and eateries, as well as a few surprises. For example, there is a statue of Vladimir Lenin salvaged from Slovakia, and the Fremont Rocket, created from a tail of an airplane. The 4 figures in the "Waiting for the Interurban" sculpture are often dressed up with umbrellas, scarves, etc. Finally, a Volkswagen-crushing troll appears to emerge from under the George Washington Memorial Bridge!
---
6

Gas Works Park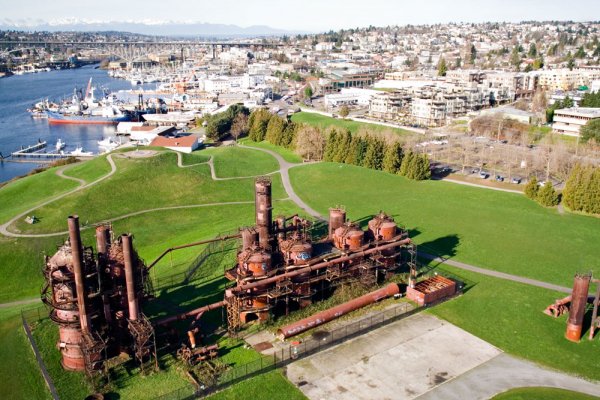 This park is located on the former site if the Seattle Gas Light Company, and is just east of the Fremont area. On the shore of Lake Union, it offers great views from its kite flying hill, a large mound with a sundial platform. The remains of the plant are still there, and parts of it are repurposed in the children's play barn area. The site has appeared in a number of films and televisions shows.
---
7

Seattle's Music Scene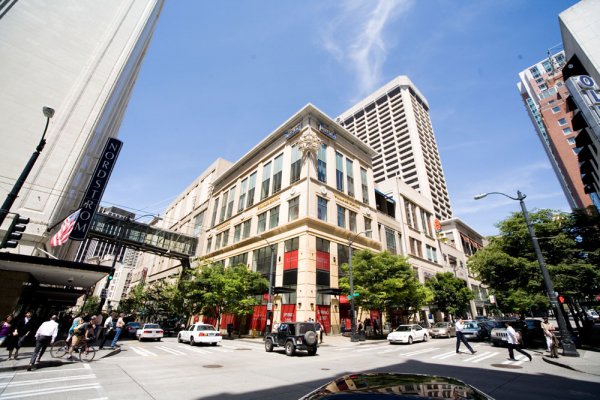 Seattle is the home of several sub- and counter-culture musical movements, and has given birth to some famous names, like Jimi Hendrix, Death Cab for Cutie, Nirvana, Soundgarden, and Pearl Jam, among others. While Seattle is best known for the Grunge and Emo movements, it offers music for almost every taste. To plug into the scene, do a little search on the type of music you enjoy to find a venue, or drop into almost any nightclub and you're sure to hear something unique.
That should give you an action packed 24 hours in Seattle. What do Seattleites think? What else should have been included?
---
Comments
Popular
Related
Recent