The Beauty of Diwali Around the World
Today is Diwali (Deepavali). This annual festival is one of the largest and brightest festivals in India and among the Indian/Hindu diaspora around the world. Celebrated to signify the triumph of good over evil it is also known as the Festival of Lights. It's a radiant occasion to be enjoyed so let's go on a photo tour to share that joy.
Peace, love, joy and prosperity to all celebrating Diwali.
---
1

Happy Diwali India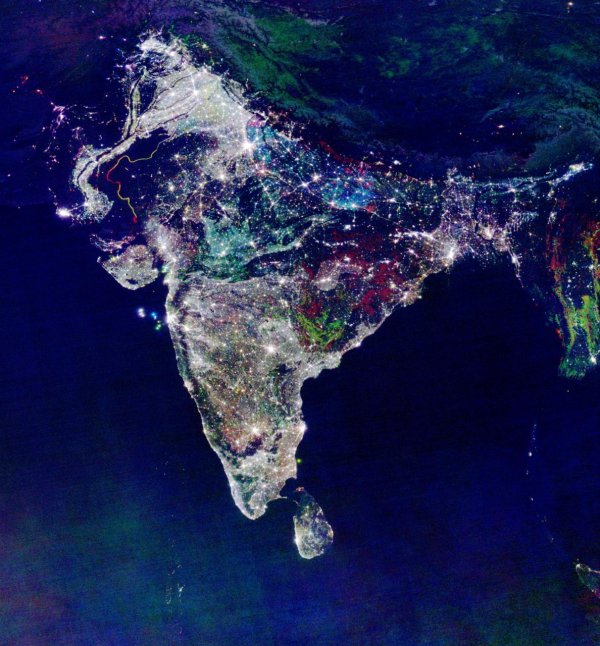 This (photoshopped) satellite picture is an interpretation of just how lit up India is for Diwali. It would be lovely to think this is real. earthsky.org
---
2

Golden Glow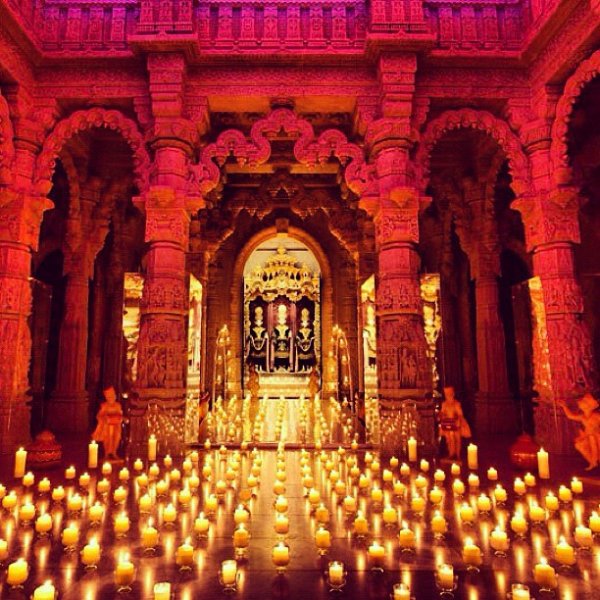 Hundreds of lights brighten a temple.
---
3

Lanterns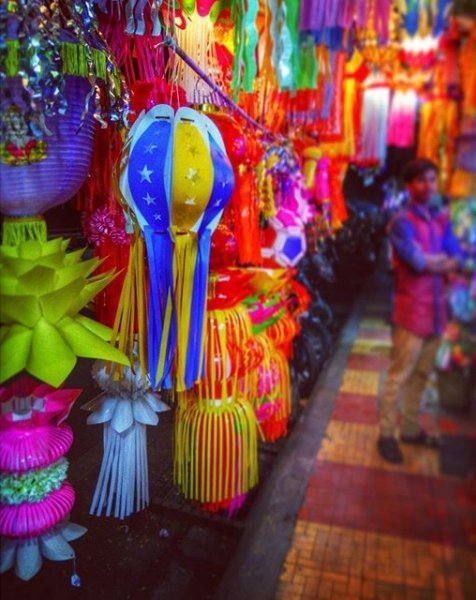 A market stall stocked with brightly colored lanterns that will adorn homes and streets.
---
4

Rangoli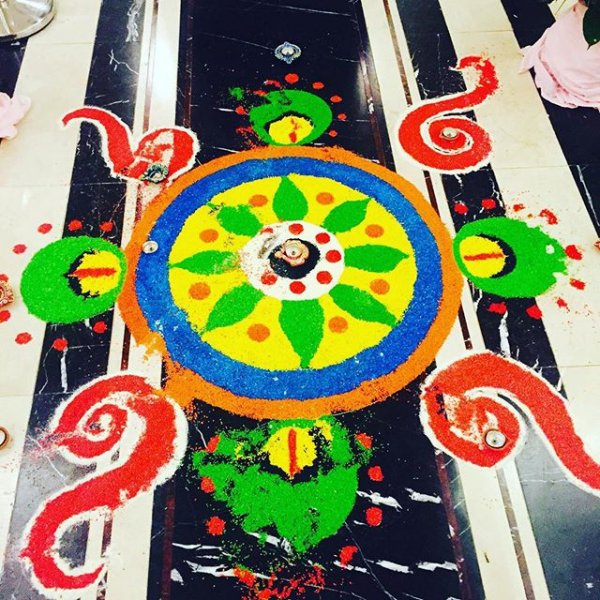 Colorful rangoli in intricate designs appear on floors and pavements
---
5

Peacock Rangoli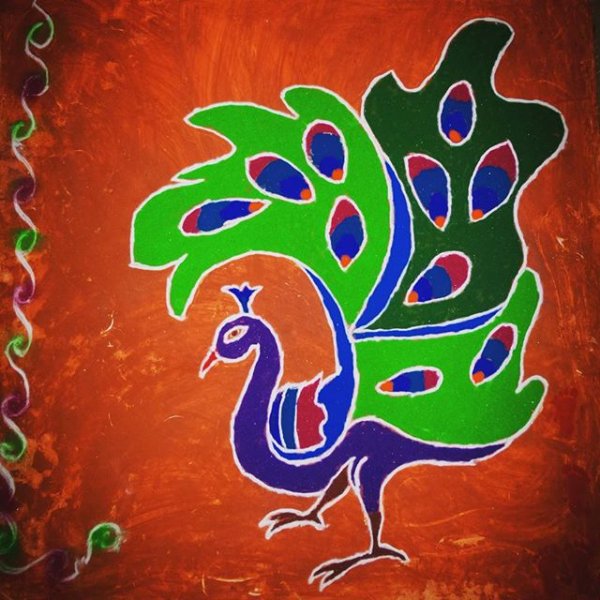 The Peacock is the national bird of India
---
6

Mehndi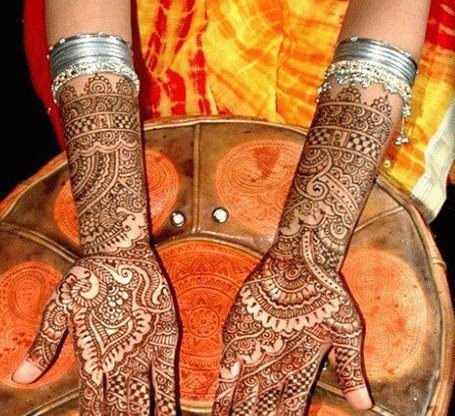 For Diwali, women choose Mehndi designs which are full and cover the entire palm.
7

And the House with the Most Lights is …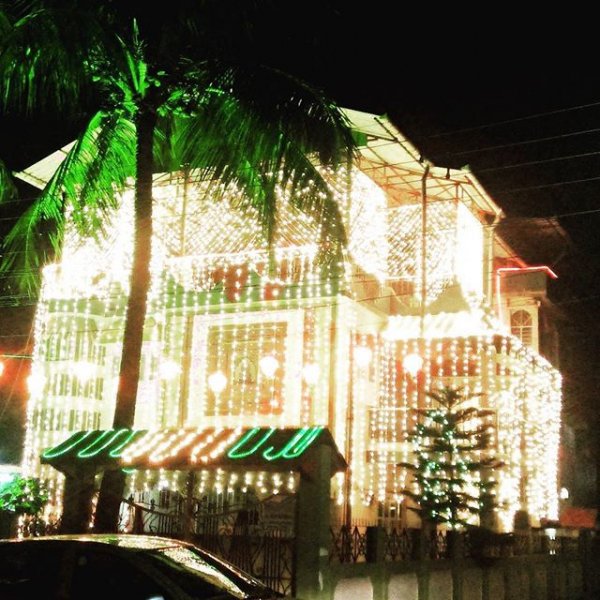 A stunning example of how to celebrate Diwali at home.
---
8

A Small Chore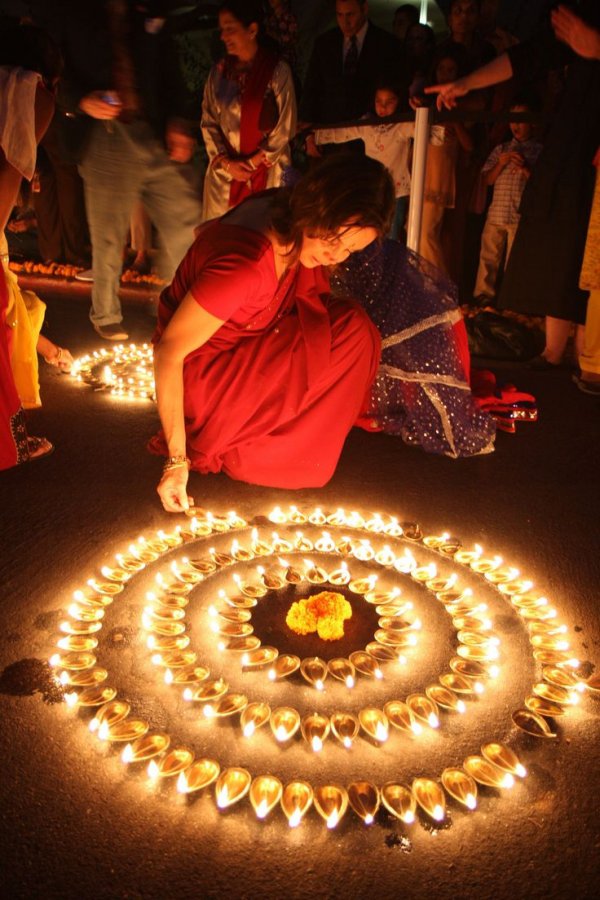 Well someone has to light all those divas.
---
9

Diwali at Home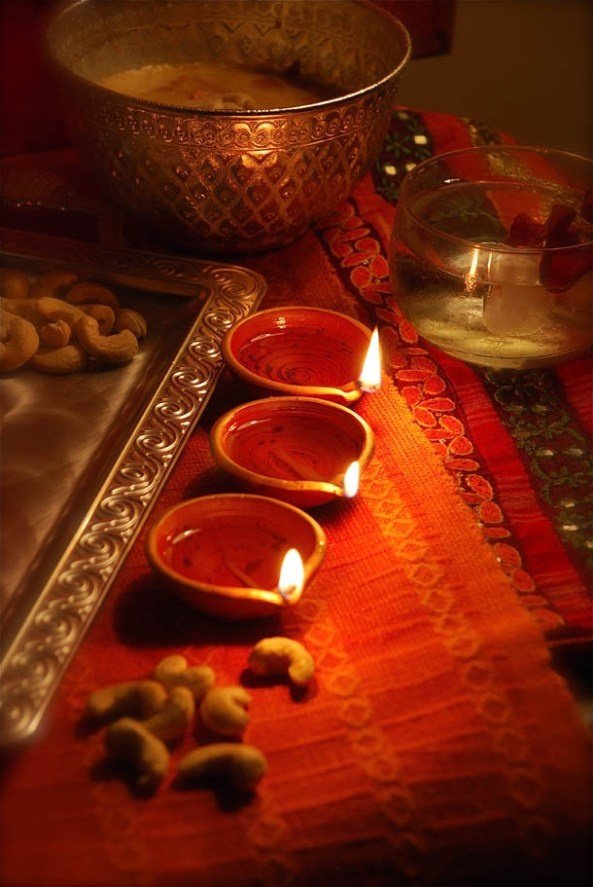 A simple but stunning Diwali setting
---
10

Strings of Lights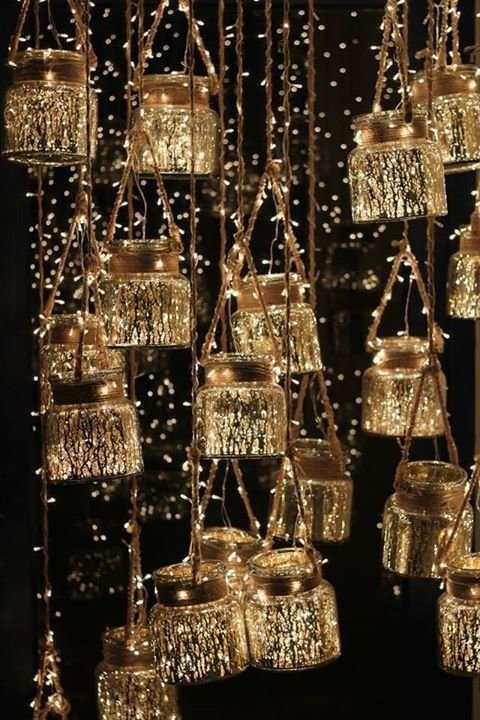 Anything can be made into a candle holder to beautiful effect
---
11

Bend to Light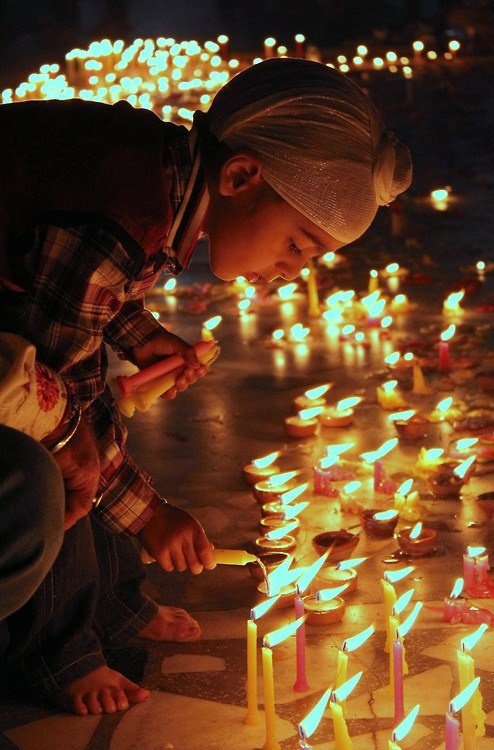 Diwali is a festival for every age.
---
12

Light up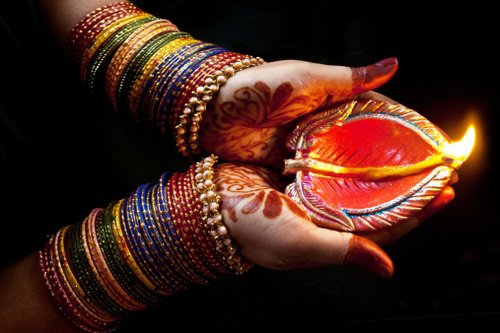 Bangled and hennaed hands hold a diya (or diva)
---
13

So Many Pots to Paint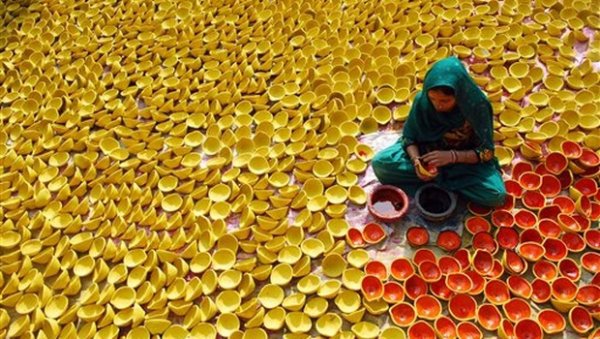 A potter paints earthen lamps ahead of Diwali
---
14

Diwali in Delhi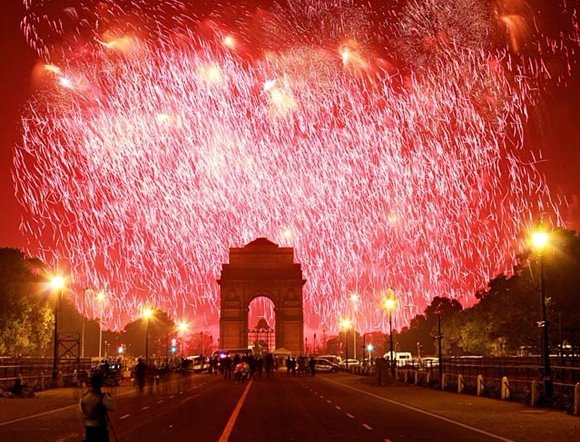 Dramatic fireworks over the Gate of India in the national's capital.
---
15

Diwali in Amritsar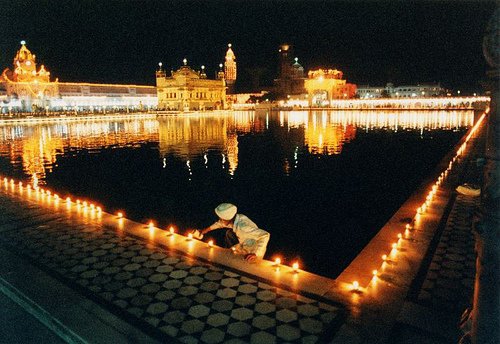 The Golden Temple is even more golden when illuminated for the festival.
---
16

Diwali in London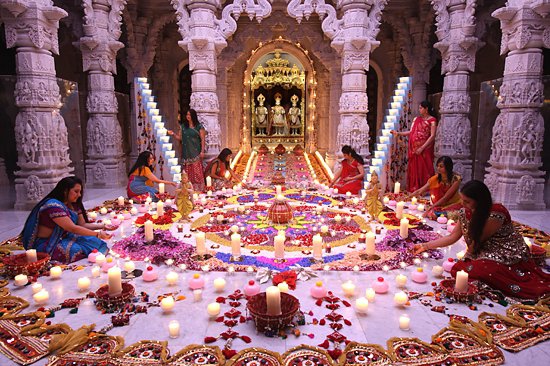 Hindu women decorate the Swaminarayan Temple in Neasden, London.
---
17

Diwali in Nepal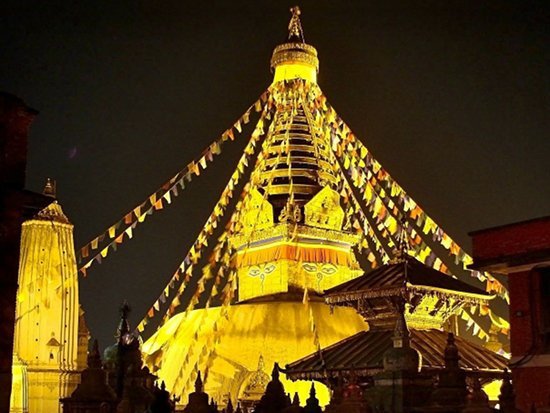 The Swayambunath Stupa in Khatmandu all lit up ready for the celebrations.
---
18

Diwali in Singapore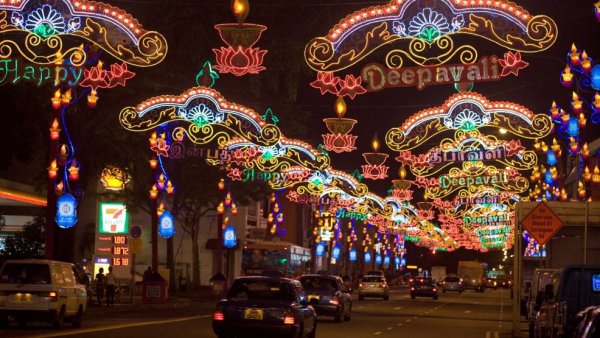 Streets are illuminated with neon signs wishing everyone a Happy Deepvali.
---
19

Diwali in Melbourne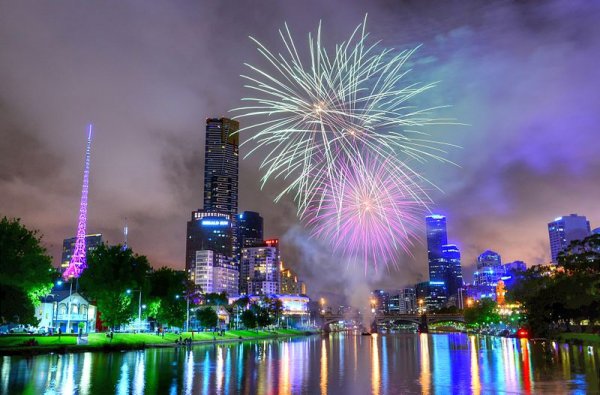 The celebrations are centered on Federation Square and run for a week.
---
20

Diwali in Fiji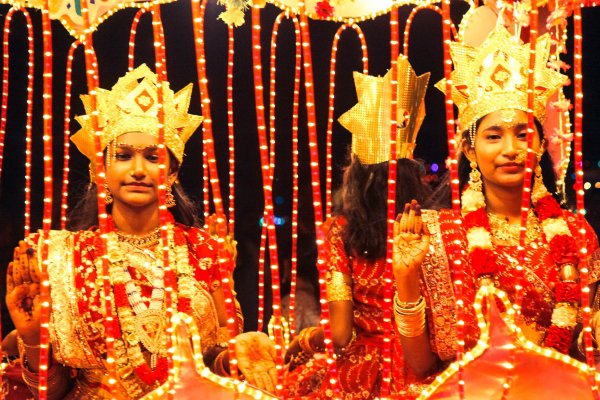 ---
21

Diwali in Malaysia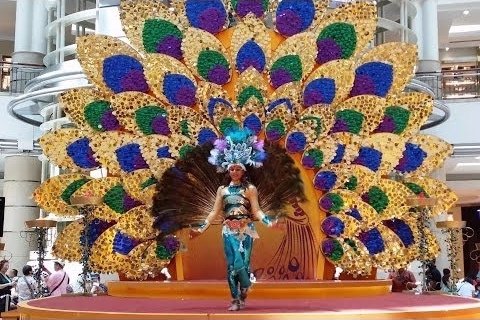 The large shopping malls in Kuala Lumpur are always decorated with elaborate rangoli for the festival.
---
22

Diwali in Trinidad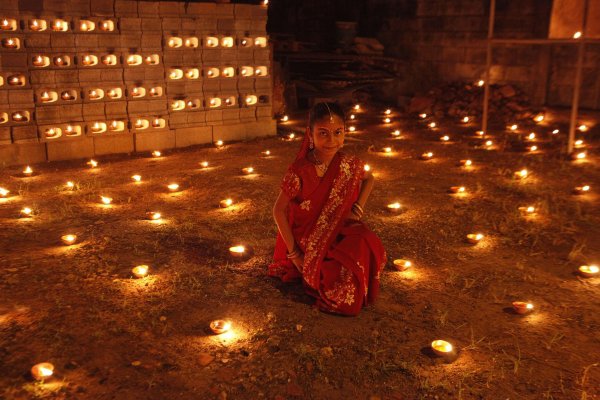 The biggest event centers on the village of Chaguanas but Diwali is celebrated by Hindus all over the island.
---
23

Diwali in Varanasi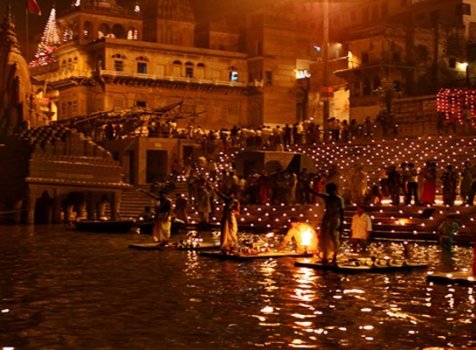 Priests perform the ritual of Ganga Aarti on the ghats on the River Ganges in the spiritual and ancient city of Varanasi.
---
24

Diwali in Allahabad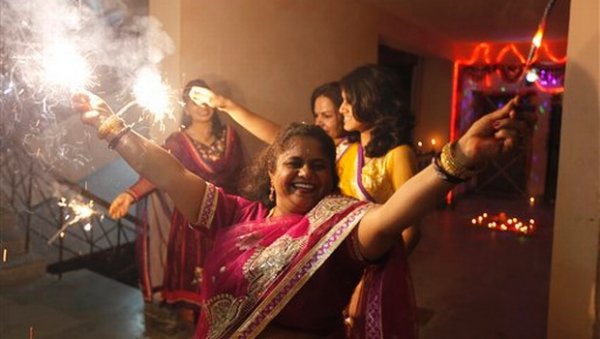 The joy of Diwali fireworks.
---
25

Diwali in Leicester, UK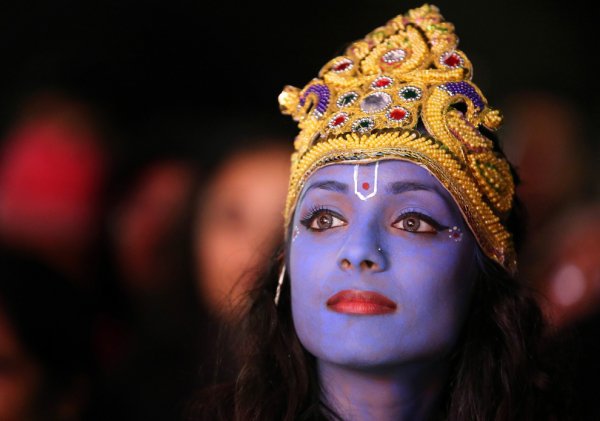 Dancer Vimi Solanki performs on stage as Lord Krishna during Diwali Leicester's Golden Mile in the heart of the city's Asian community.
---
26

Diwali in Bhubaneswar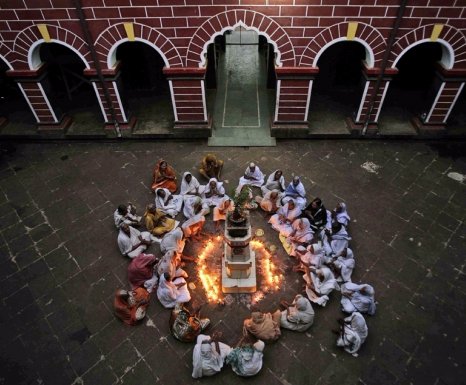 Widows gather around a tulsi plant and light oil lamps to celebrate Diwali.
---
27

Diwali in Kolkata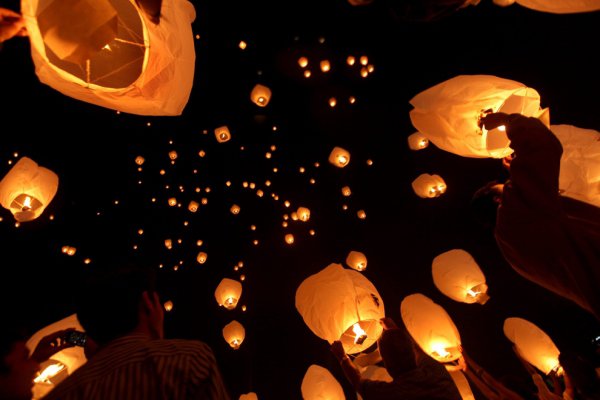 Members of a global youth organization, AISEC, celebrate the festival with glowing sky lanterns to promote eco friendly Diwali.
---
28

Diwali in Pakistan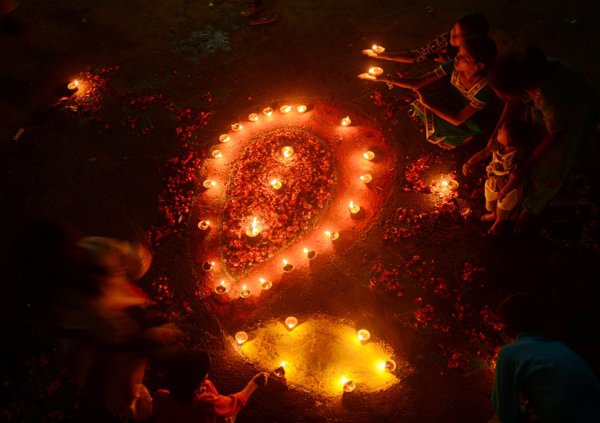 Pakistani Hindu revelers light earthen lamps during Diwali in Karachi
---
29

Diwali in Purushwadi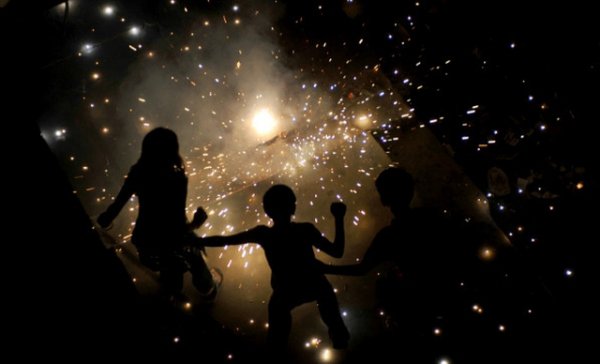 Purushwadi may be a tiny village but every Diwali is celebrated with a huge bonfire, firecrackers, food on the barbecue and singing and dancing.
---
30

Diwali in Jail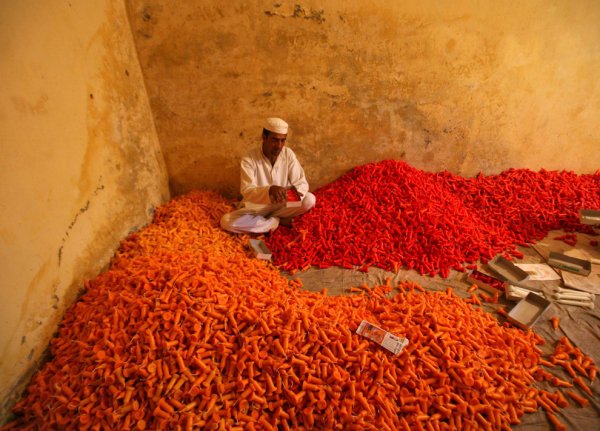 An inmate of Kot Bhalwal Jail in Jammu packs candles in boxes.
---
31

Diwali in Sri Lanka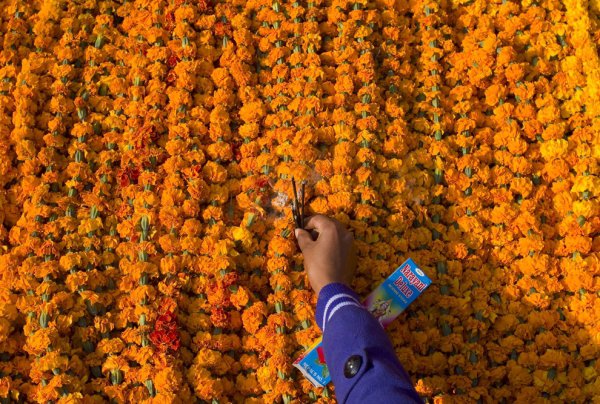 A Colombo flower vendor puts burning incense amid marigold garlands for the good luck at a local market.
---
32

Diwali in Jaipur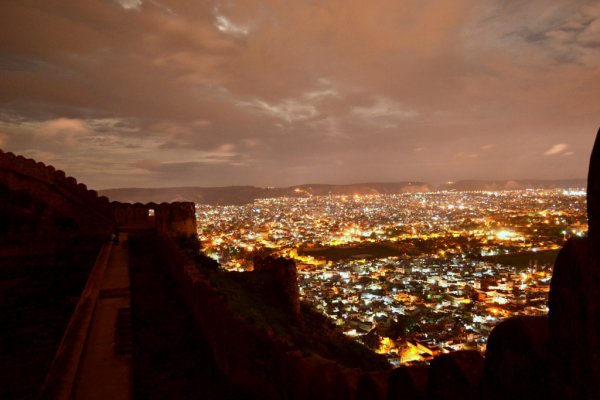 The city as seen from the Nahargarh Fort.
---
33

Diwali in Mauritius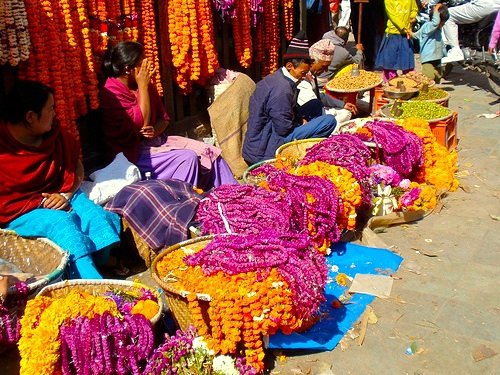 Divali is an official public holiday in the Hindu majority country of Mauritius.
---
34

Diwali in Braj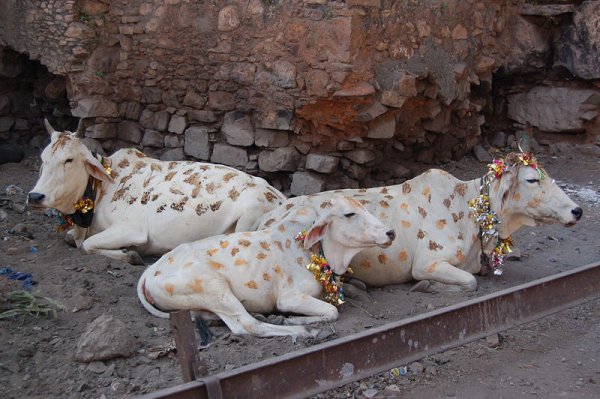 Cows decorated for Govatsa Dwadashi symbolizing when Prithu bought prosperity to the land.
---
34

Diwali in USA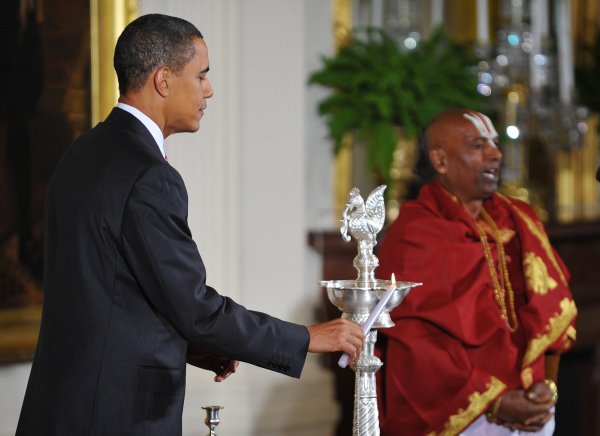 Diwali was first celebrated in the White House in 2003 and was given official status by the US Congress in 2007 by former president George W. Bush. In 2009, Barack Obama became the first president to personally attend Diwali at the White House.
We'd love to hear how you celebrate Diwali. Please share your stories.
---
Comments
Popular
Related
Recent