I lived in Brighton for a short time and I loved it, and there are so many fun things to do in Brighton in the Summer. It has such an amazing atmosphere and is popular with holiday makers from both Britain and abroad. It has quite a young population, partly due to having two universities nearby: Brighton University and The University of Sussex. Brighton and Hove are great places to visit for a few days or more, and I will never tire of the sights and sounds and the beautiful people there. So in honor of my old 'home' (well, for a little while) here are just a few of the things to do in Brighton.
---
1

Snooper's Paradise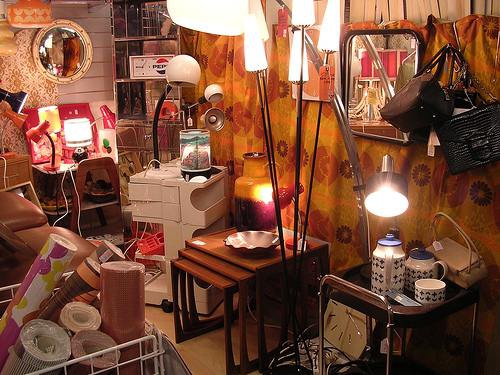 This shop in the North Laine, deserves a paragraph all to itself, even though technically it should be under a broader 'shopping' heading as there are many amazing shops in Brighton. A major attraction in Brighton, It began life as a department store which wasn't wholly successful and the building was then bought by someone who set it up as a co-operative where dealers can go and sell their wares. It is almost like a museum and if you're a lover of thrift stores like me, then this shop full of quirky items, vintage objects, clothes, jewellery and general paraphernalia from yesteryear, is for you. It's a frequent port of call for many antique dealers and it's actually worth dedicating an entire morning or afternoon to wandering around the shop and absorbing its eclectic mix of items from the past. This is one of my favorite things to do in Brighton and I can 'snoop' in there for hours on end!
---
2

Brighton Pier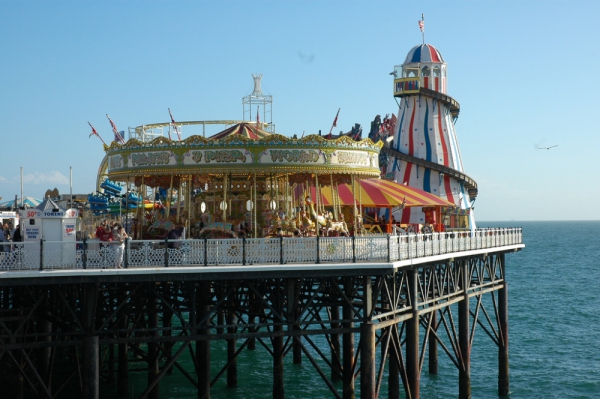 Brighton pier must also be on the top of your itinerary when you visit. When you're there, you must also have a go on the rides at the end of the pier - part of the appeal is that it feels like you're about to be flung into the water so it's perfect for the thrill seekers amongst you! Eating that Great British staple, fish and chips on the pier is also recommended and it's best consumed whilst sitting on the deck chairs, admiring the beauty of the Brighton and Hove coast line. I never get bored of doing this.
---
3

Brighton Royal Pavilion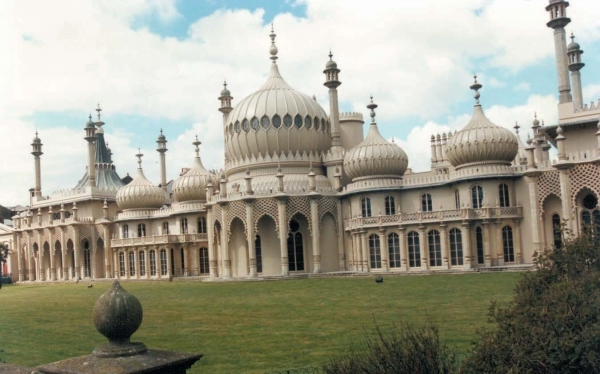 This is one of the most amazing buildings. It's hard to believe that it actually began life as an 18th Century farmhouse. It was gradually transformed into the exotic splendour you can stand and marvel at for hours on end today, by the architect John Nash. You can wander round the fabulous grounds and gardens, have a spot of afternoon tea in the Royal Pavilion Tea Room and if you feel like getting married, you can even have your civil ceremony, civil partnership and reception there! What a beautiful location in which to tie the knot!
---
4

The Lanes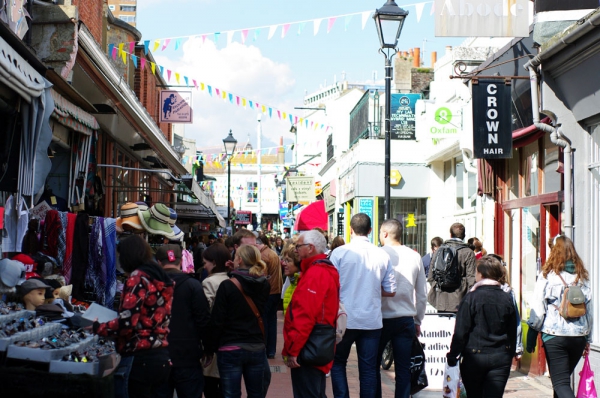 The Lanes are a maze of shops and bars which you can literally get lost in. You can meander for hours through the labyrinth of alleyways, marveling at the range of chic boutiques and outlets with an edge. You're sure to find something unique to take home and remind you of your time in this vibrant city. And for those who don't know their 'twitten' from their 'catcreep', these are both Sussex dialect words for paths or alleyways. The atmosphere is alive with the sound of buskers too which adds to its charm.
---
5

Beach Cycle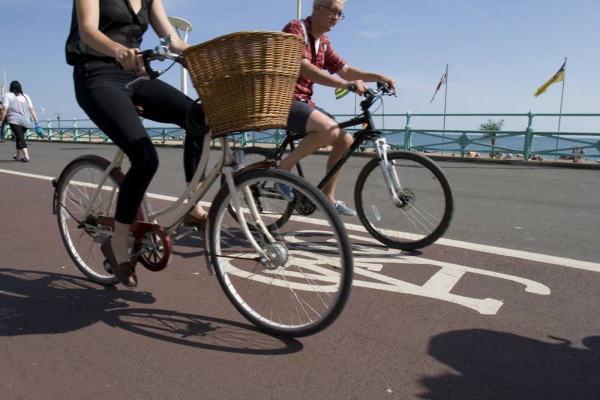 Why not hire a bike and experience the beauty of Brighton on two wheels because let's face it, you're going to want to burn off the fish and chips and the afternoon tea that you've indulged in whilst there! You can cycle round and learn about the history and the sights, and it's a great way to spend the day. Be sure to take your camera.
---
6

Brighton Wheel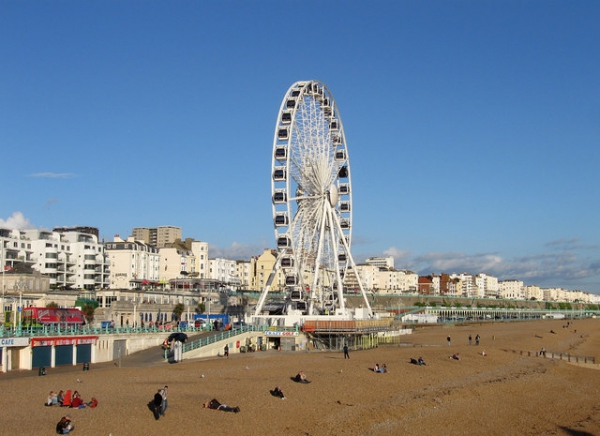 Although I don't have a head for heights, when the view of the coast and Brighton is as good as it is from there, then I can momentarily forget my fear and soak up the beaty of this charming seaside town. This is Brighton's newest attraction and you can admire the panoramic views from one of the 36 glass pods.
7

Hove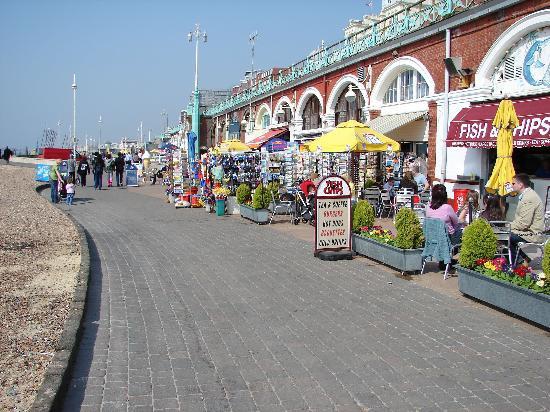 Hove is a town slightly to the west of Brighton and is a little more sedate than Brighton with some lovely shops, bars and restaurants. Brunswick in Hove is best known for its Regency architecture and walking around the place where Sir Winston Churchill went to school, is something for those history buffs amongst you. Admire the Regency town houses while you're wandering around, and stop for afternoon tea at one of the tea rooms. Both Brighton and Hove have a unique laid back feel which makes them such pleasant places to visit again and again.
Brighton really is a fantastic place to visit and it will always have a special place in my heart. There are many other things to do here and I'm sure I've missed off some other great places. Has anyone visited this summer or is anyone tempted to visit when they're next in the UK?
---
Comments
Popular
Related
Recent