These are the camping essentials that all of you potential campers out there will be needing as the weather gets warmer and warmer. My brother, Jeff, is a hardcore camper and often camps even in the winter, so for all of you cold weather campers, some of these are especially for you! Pick up these camping essentials now and they will last you for years and years!
---
1

Fold to Go Collapsible Portable Toilet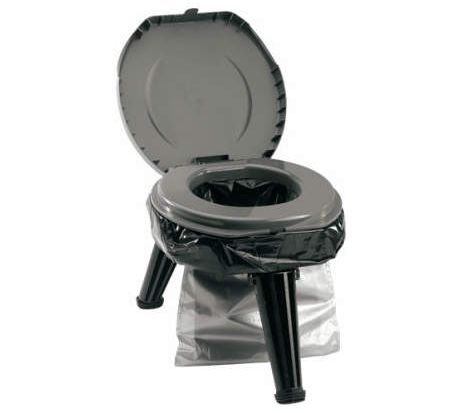 If you find it difficult to perform every day bodily functions while squatting in the woods, this is one of the best camping essentials for you! You can take your own personal, portable potty with you when you go camping for when you need to…"go." When not in use, it folds up nice and small so it won't take up much room at all! It's $39.99 at Cabela's.
2

Portable Fold-up Sink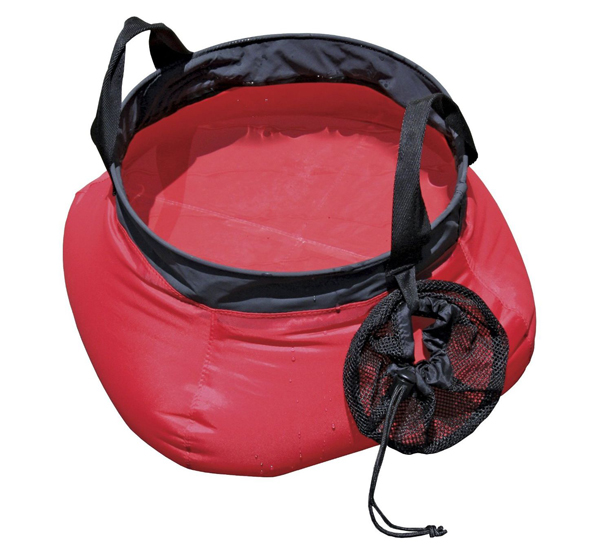 I love making scrambled eggs in a pan over a campfire, but I absolutely despise trying to scrape off the cooked-on egg. You could always soak it in a bucket of water, but who wants to lug a big bucket around on a camping trip when you already have to carry so many other essentials? This portable sink is pretty cheap at under $15 from Amazon. It folds up flat when you're not using it, but when it's opened up it holds over 2.5 gallons of water!
---
3

Mummy Sleeping Bag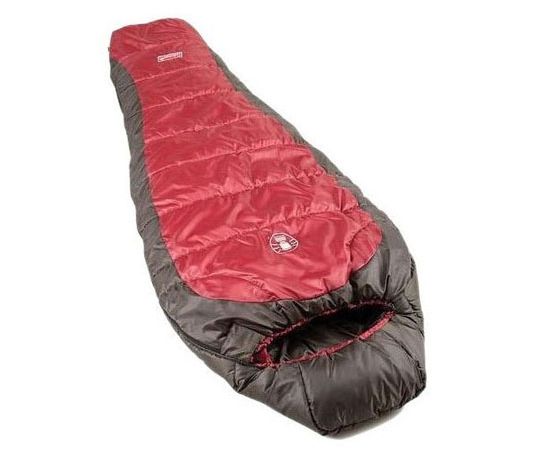 If you're a cold weather camper like my brother, there are few sleeping bags that will keep you warmer than this one! The mummy bag insulates you and keeps you snug and warm. It surrounds your head with a nice warm "hood" and the whole thing keeps you comfortably warm even when it's 25 degrees outside. Get it at Campmor for $39.98.
---
4

Lifeline Weather Resistant First Aid Kit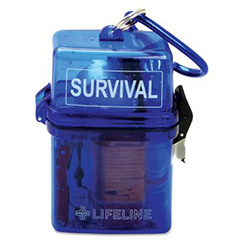 Something that a lot of campers often forget to take with them is a first aid kit. If you plan on hiking into the woods to camp, there are thousands of potential injuries you might stumble upon. Sticks, rocks, insects, animals and other things pose a possible risk to you, so you should always be prepared. This handy first aid kit comes in a water resistant case that clips right onto your backpack or belt. It keeps you equipped with waterproof matches, a candle, antiseptic, bandages and other first aid necessities as well as an emergency whistle and mini flashlight. Find it for $18.99 at Survival Warehouse.
---
5

Shake Flashlight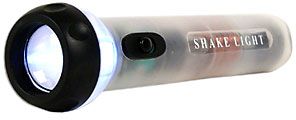 Even if you go out fully prepared with a flashlight or candles, something could always go wrong. Your flashlight might break or run out of batteries and in the middle of a storm or heavy winds, candles are useless. You should always ALWAYS take a shake flashlight with you (I recommend having one or two in your house and car as well). This flashlight works without batteries, you simply shake it several times and the light comes on. It is absolutely perfect for good light in an emergency. Amazon has it for $12.95.
6

Camper's Swiss Army Knife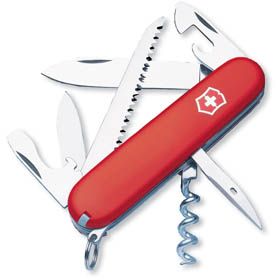 Many people take a knife with them when they go camping, but why don't you take this camper's swiss army knife instead? It has a lot of great tools including a wood saw, two screwdrivers, a couple of blades and several other handy things. As I said before, you never know what type of situation you might end up in, it's best to be prepared for everything! Get it at Swiss Knives Express for $27.25.
---
7

Self-Filtering Water Bobble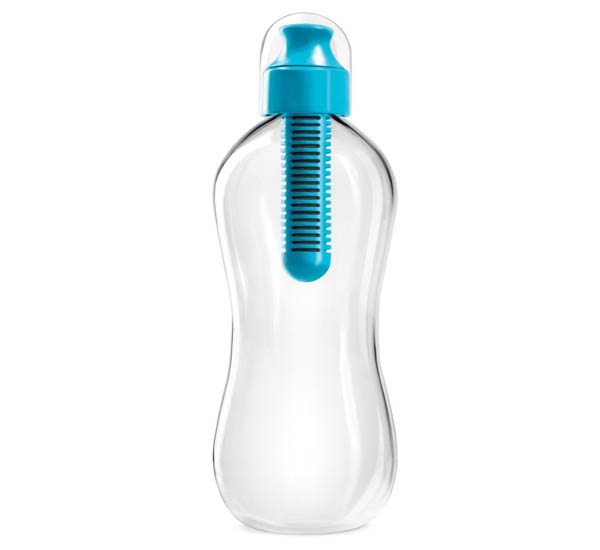 The Water Bobble is a plastic bottle with its own filter that filters the water as you drink. Each filter costs $7 and lasts you 300 refills. This is a great bottle to take with you camping; you can filter rainwater and drink that if you ever get into a situation where you run out of water. (I know rainwater is technically drinkable without filtering, but I'd rather filter it.) Find it at Amazon for $10.16.
Well, now that the temperature has been a steady 70 degrees or higher for a few days, I'm thinking about joining my brother on a camping trip sometime in the coming week. I've got my backpack packed full of all the essential camping gear! What camping essentials do you always make sure you have when you go on an outdoor adventure?
---
Comments
Popular
Related
Recent