The photographs featured by National Geographic are well known for their awesomeness. Whether from professional or amateur photographers, the pictures capture our wonderful world in so many ways. From human interest to stunning wildlife to incredible scenery, there's so much to admire. Here's a selection from the National Geographic "photo of the Day" archives. Sit back and enjoy!
---
1

Circle of Life by Federico Cabello

A shoal of sardines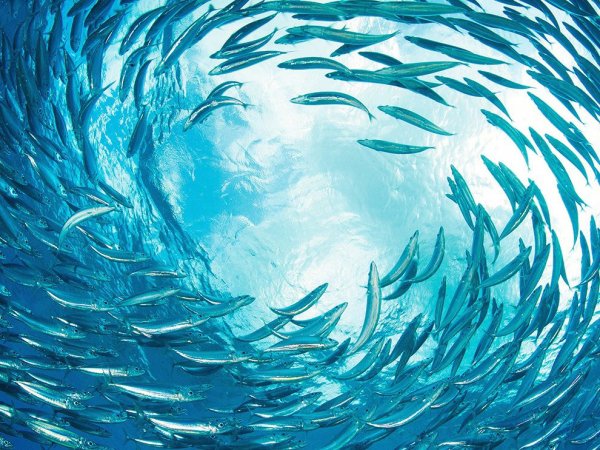 2

Cloud Cover by Brendon WAINWRIGHT

Table Mountain and Cape Town, South Africa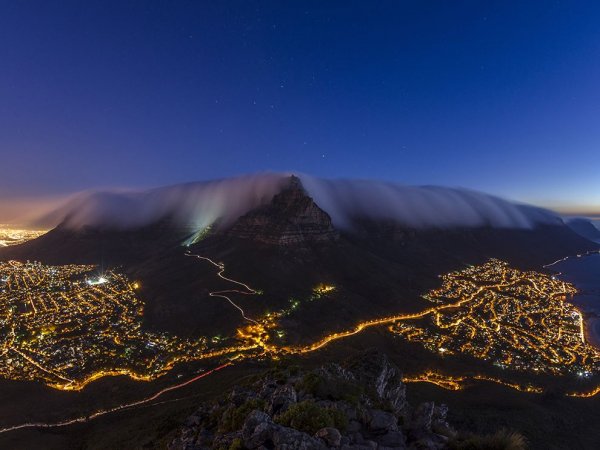 ---
3

Sacred Feathers by Marco Vernaschi

In Argentina's Jujuy Province, the Suris' feathered costumes represent the nandu, or rhea, sacred bird of the Suris.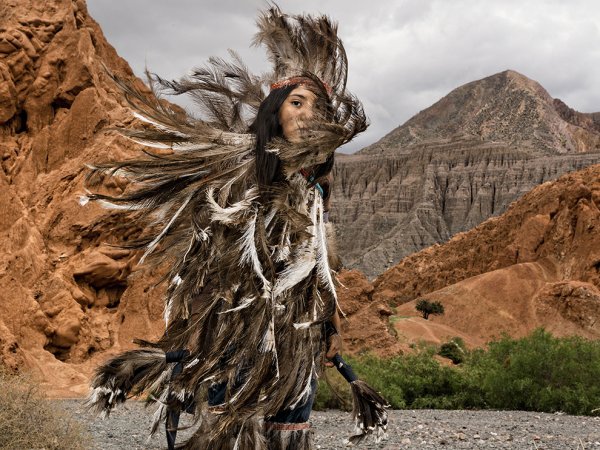 ---
4

Bushfire Season by Pierre Destribats

Port Hedland, Western Australia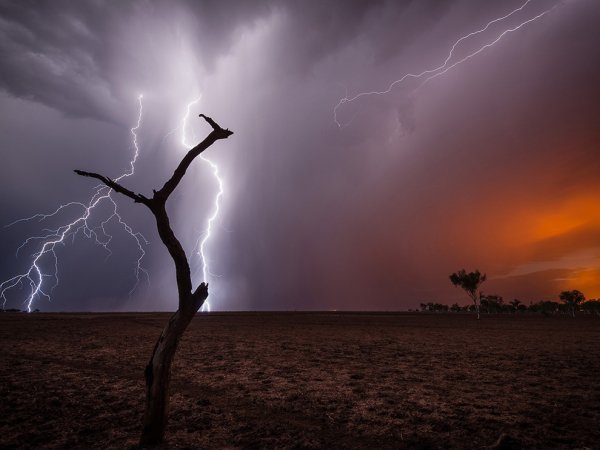 ---
5

Fearless Symmetry by Souvik Kundu

Tiger cubs in India's Ranthambore Tiger Reserve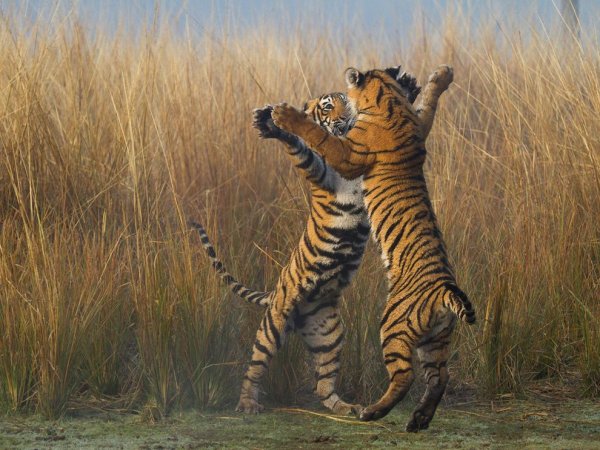 6

Ice Sheet by Murray FREDERICKS

The ice and skies of Greenland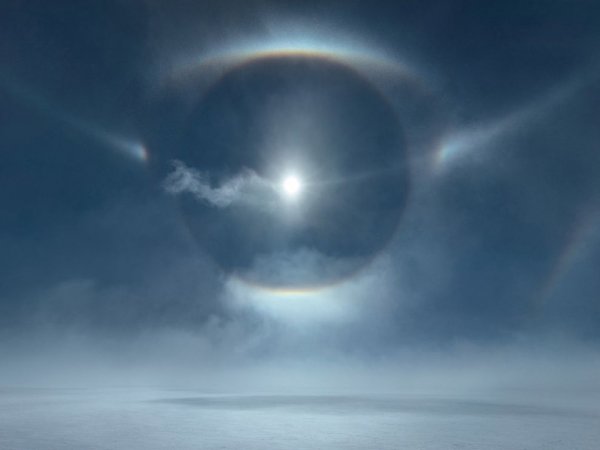 ---
7

Trunk Show by Ashwati Vipin

Orphaned elephants at the David Sheldrick Wildlife Trust in Nairobi National Park, Kenya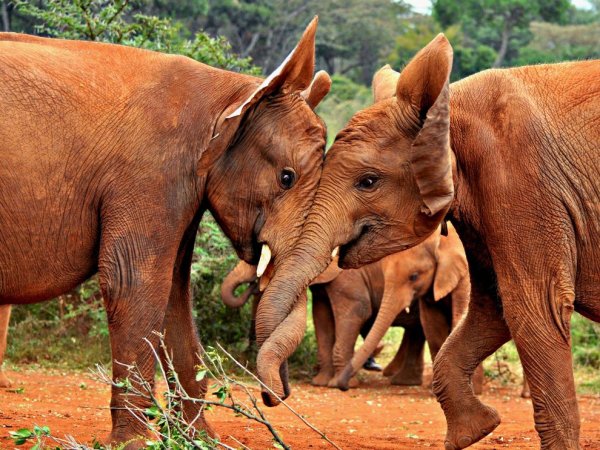 ---
8

The Village by Gabor Dvornik

The lake at the nature reserve in Sződliget, Hungary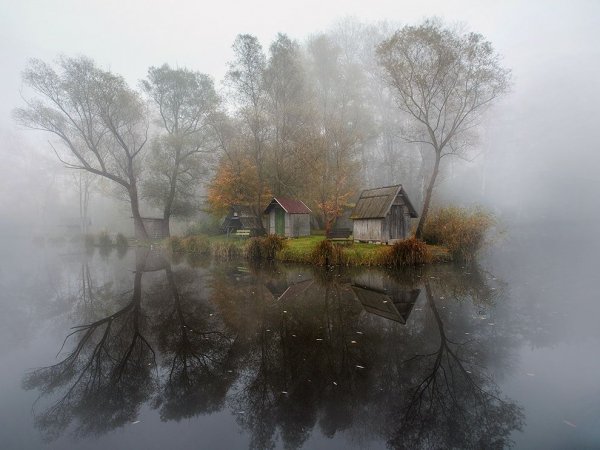 ---
9

Bodybuilders by Adhi Prayoga

Ants using their bodies to build a bridge to reach food in Mataram, Indonesia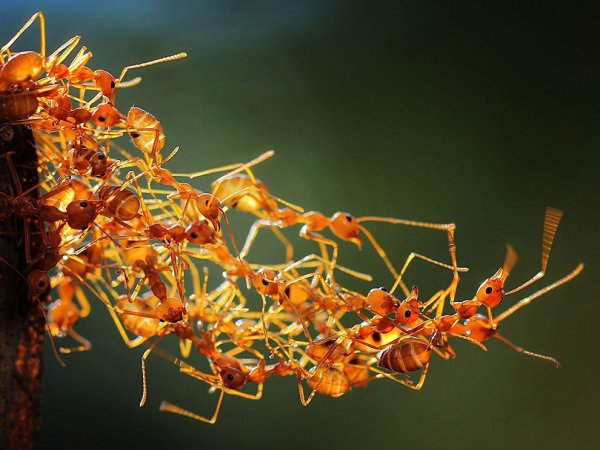 ---
10

Morning Java by Achmad Sumawijaya

Mount Bromo (in foreground) and Mount Semeru (in background) on a misty morning in East Java, Indonesia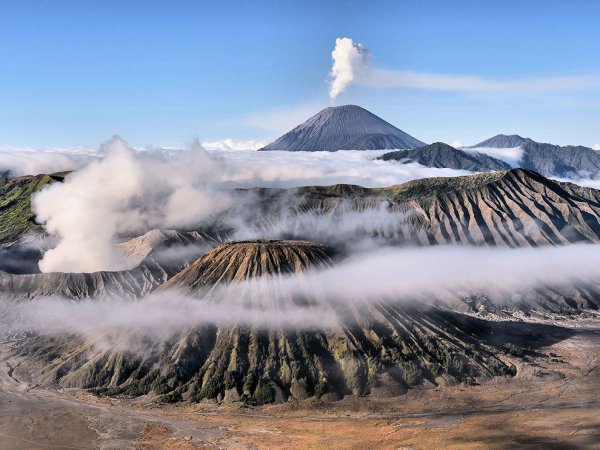 ---
11

Bird Break by Tylee Parvin

Flamingo at Birmingham Zoo in Alabama, USA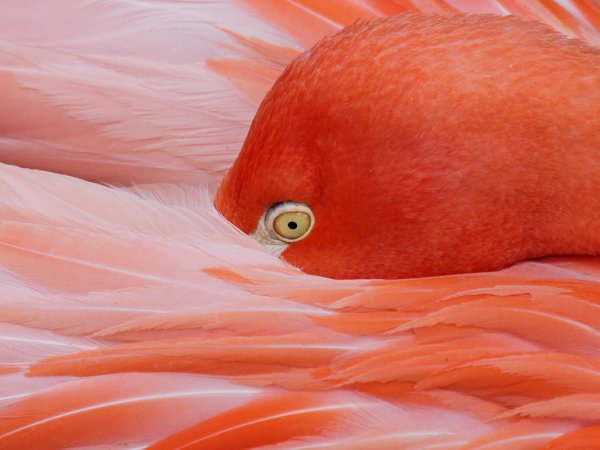 ---
12

The Dreaming Tree by Christian Spencer

Galah birds in the Strzelecki Desert of Australia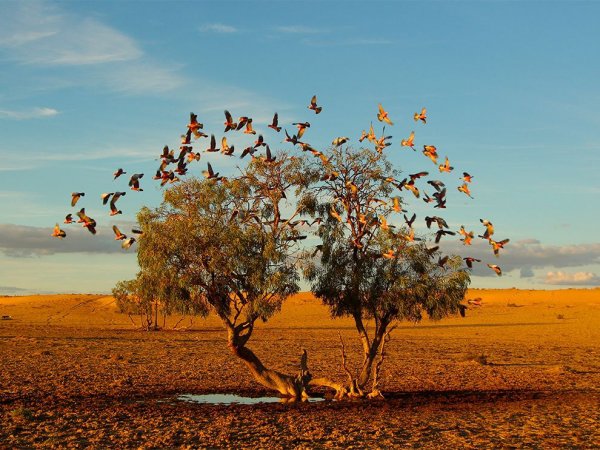 ---
13

Golden Goal by Florian Goppold

Beach soccer at Praia do Farol da Barra, Brazil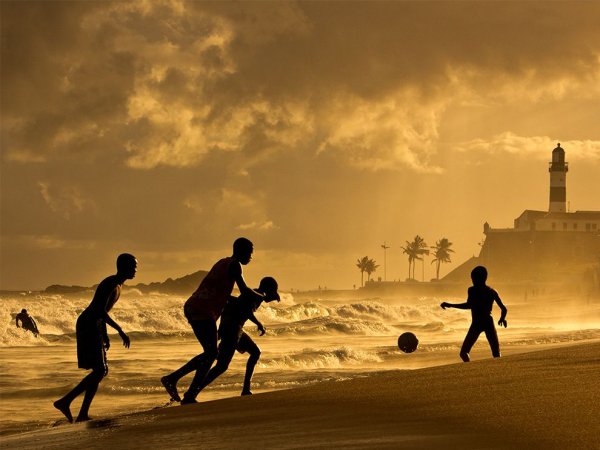 ---
14

Big and Little Dipper by Marco Mattiussi

Bears in Kurile Lake, in Russia's Kamchatka Peninsula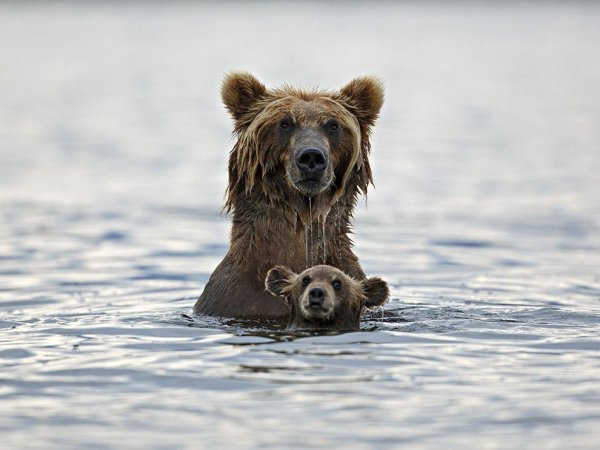 ---
15

Hazy Arizona by Peter Essick

Phoenix, Arizona, USA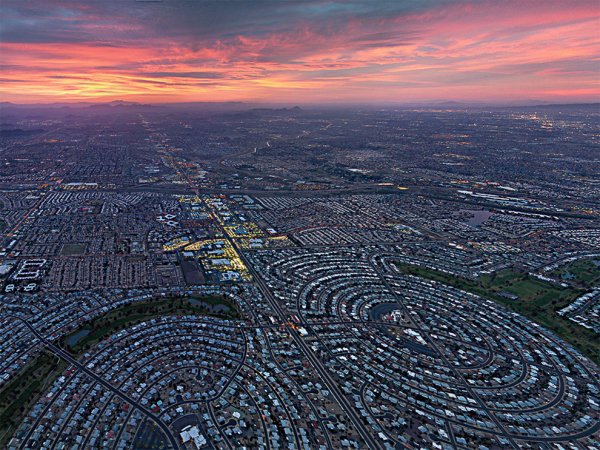 ---
16

Soldiering through by Joey Jdm

Fourth Stryker Brigade combat Team returning to the USA from Afghanistan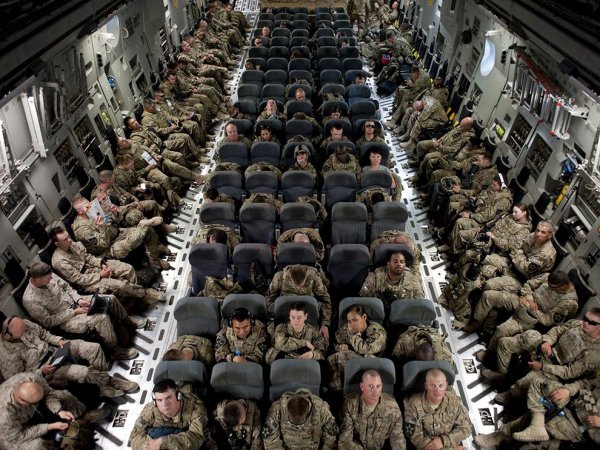 ---
17

In for a Treat by Florian Kuster

Hummingbird in Costa Rica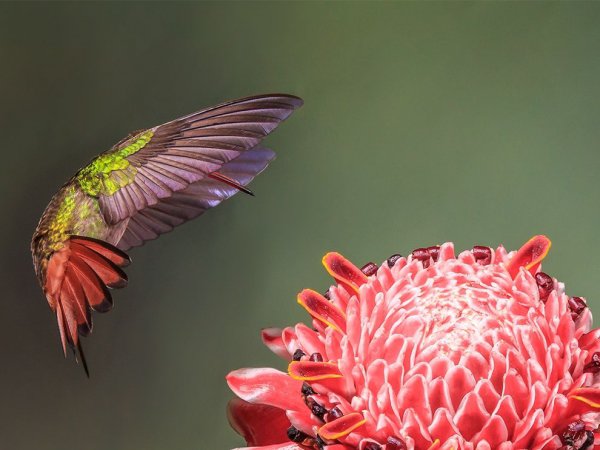 ---
18

Autumn Portrait by Regina

Forest park in Lithuania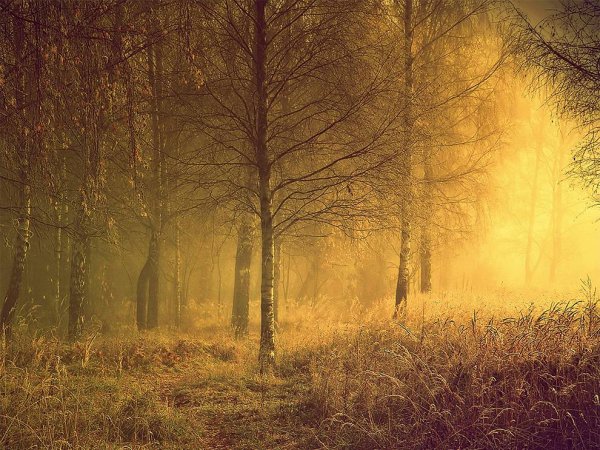 ---
19

The Sea Life by Matthieu Paley

A member of the Bajau people of Malaysia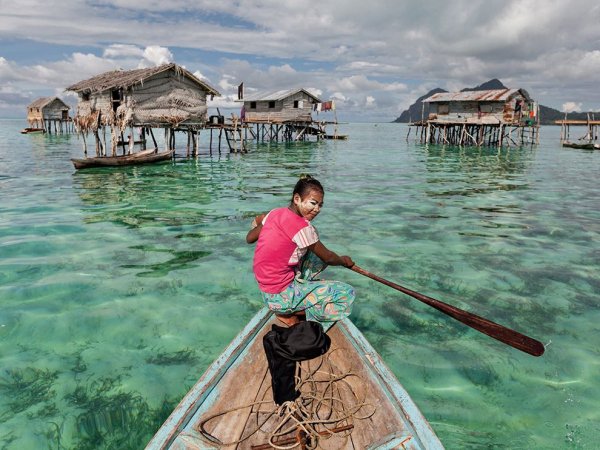 ---
20

Freeze Frame by Keith Szafranski

Penguins in Antarctica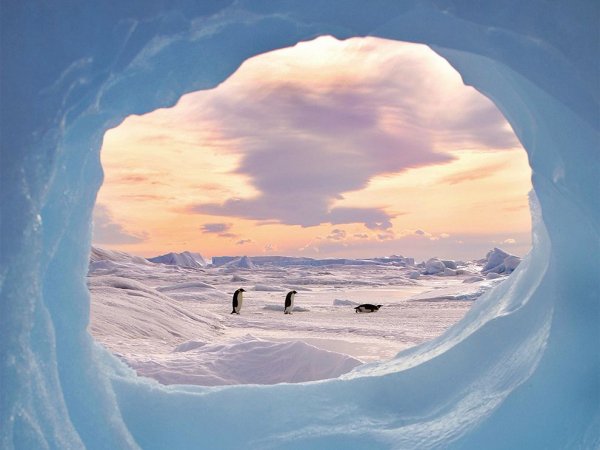 ---
21

Cathedral Cove by Chris Gin

One of New Zealand's most stunning beaches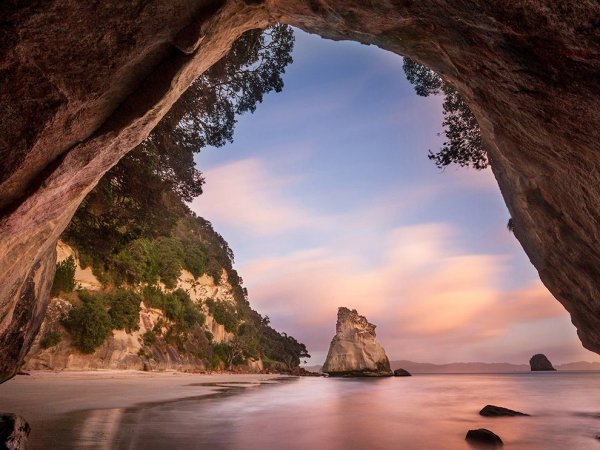 ---
22

Water Town by Thierry Bornier

Unspecified town in Fenghuang County, China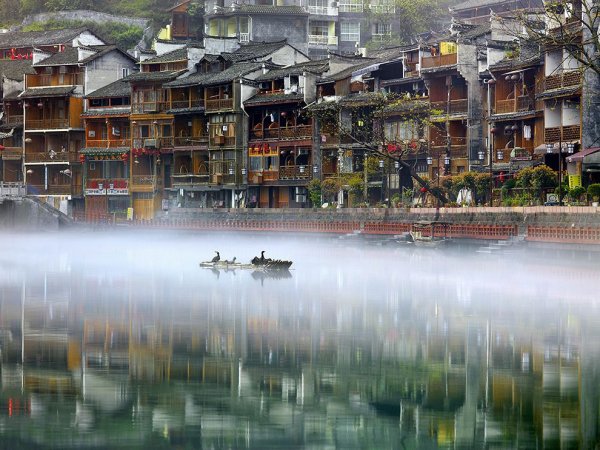 ---
23

Shanghai Selfies - by Jian Gao

Women take pictures of themselves in front of the Shanghai skyline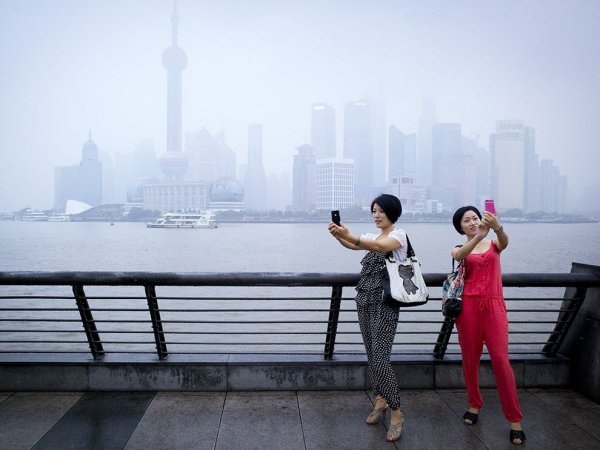 ---
24

Island in the Sky by Shane Kalyn

Tumuch Lake, British Columbia, Canada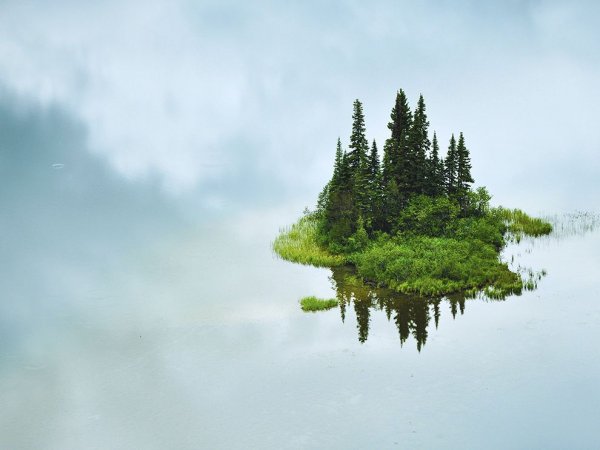 ---
25

Skimming the Surface by Richard Balonglong

Surfer at Barangay Urbiztondo beach in San Juan, La Union, Philippines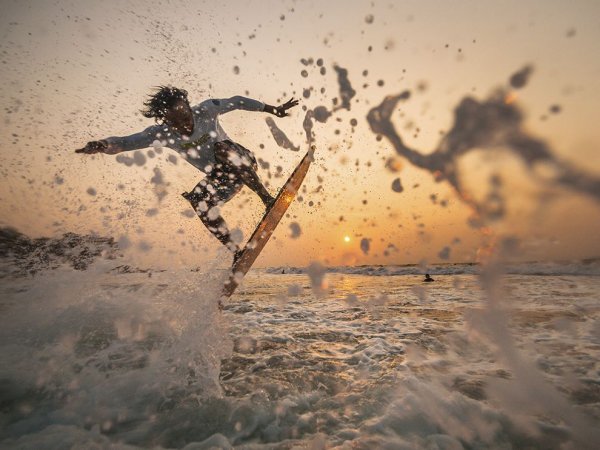 ---
26

Fast Tango by Martin Gallie

Dancers at the Lucerna Music Bar in Prague, Czech Republic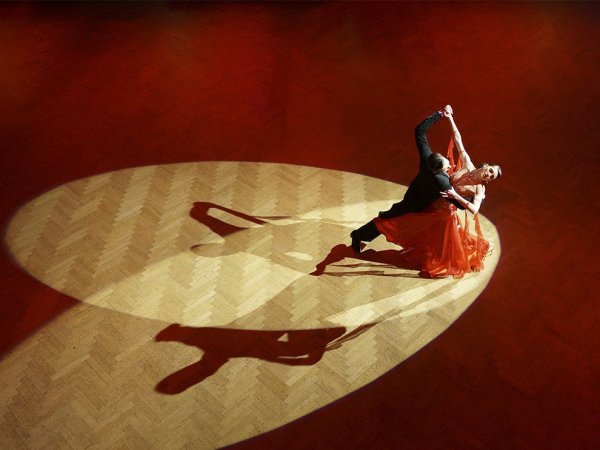 ---
27

Atoll Tale by Thomas Peschak

Young Galápagos sharks nose the camera in the lagoon of the Bassas da India atoll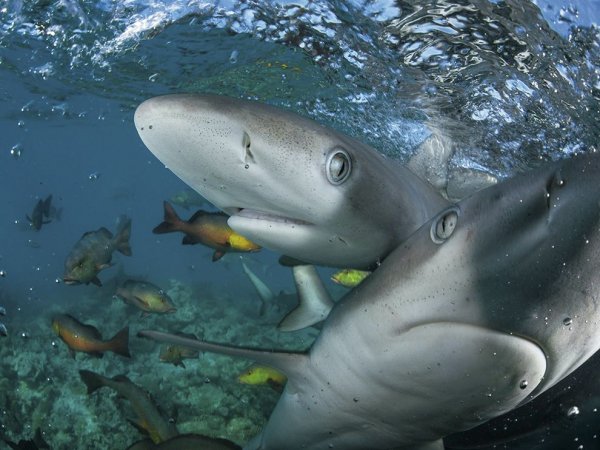 ---
28

En Fuego by Diego Fabriccio Diaz Palomo

Guatemala's Acatenango Volcano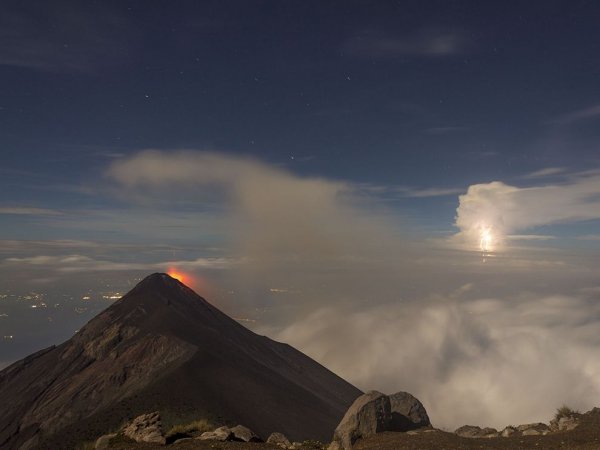 ---
29

The Elegance of the Egret by Howard Williams

Photographed at the Edwin B. Forsythe National Wildlife Refuge in New Jersey, USA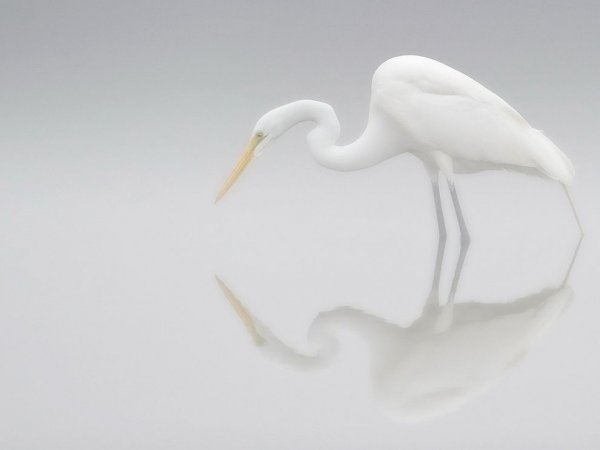 ---
30

Blast of Color by Sandipa Malakar

Holi at Radha Krishna Temple in Kolkata, India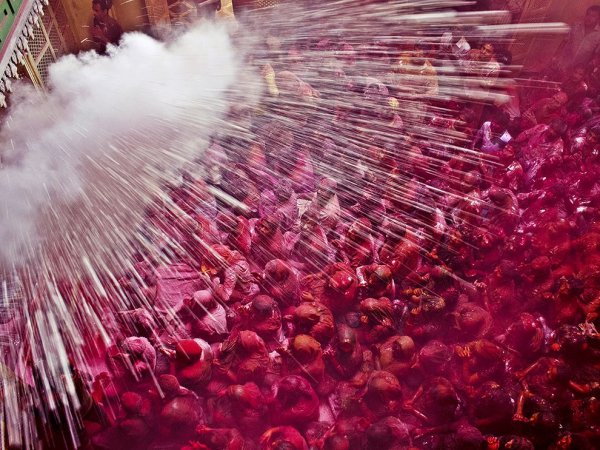 ---
31

Shades of Red by Caruso Furyk

Umbrellas shade novice monks at a pagoda in Mandalay, Myanmar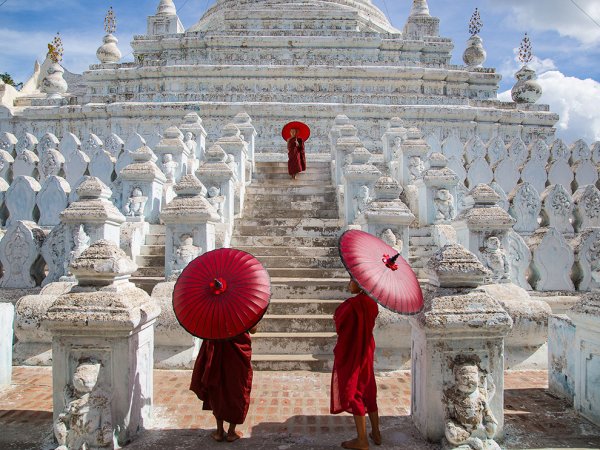 ---
32

Reflecting the Ages by Paul Weeks

Forbidden City, Beijing, China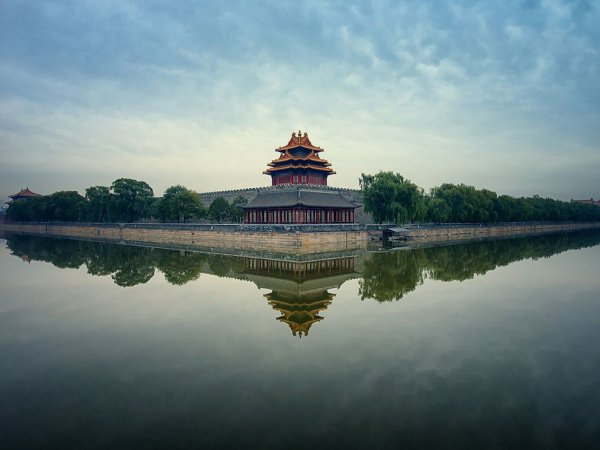 ---
33

A Mutual Benefit by David Doubliet

An anemone and its tenant, a pink anemonefish, look out for each other in the waters of Papua New Guinea's Kimbe Bay.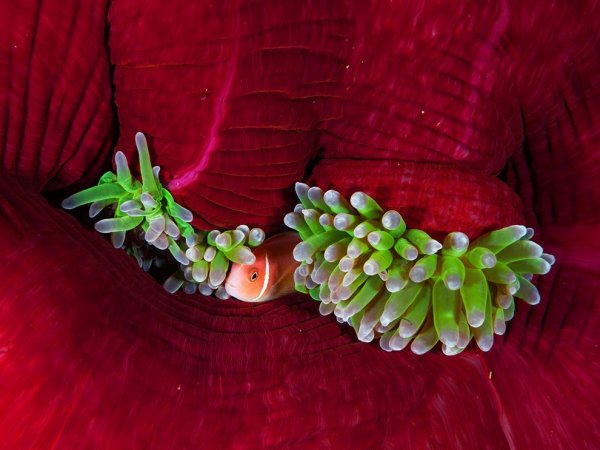 ---
34

Northern Lights by Christian Nesset

Night view of Sunndalsøra, Norway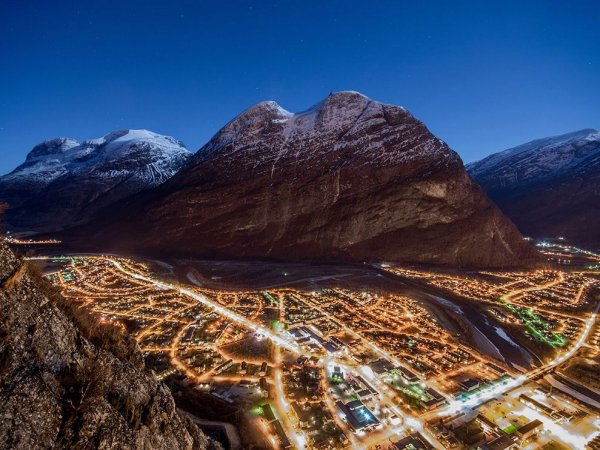 ---
35

Going Solo by Jimmy Chin

Superclimber Alex Honnold dangles from an overhang on Oman's Musandam Peninsula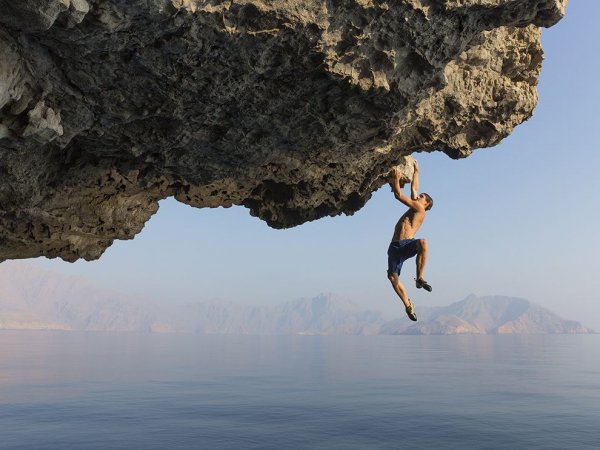 ---
36

Arriving for Prayer by John Stanmeyer

Wrapped in white to symbolize purity, women arrive for prayer at an Ethiopian Orthodox church in Asaita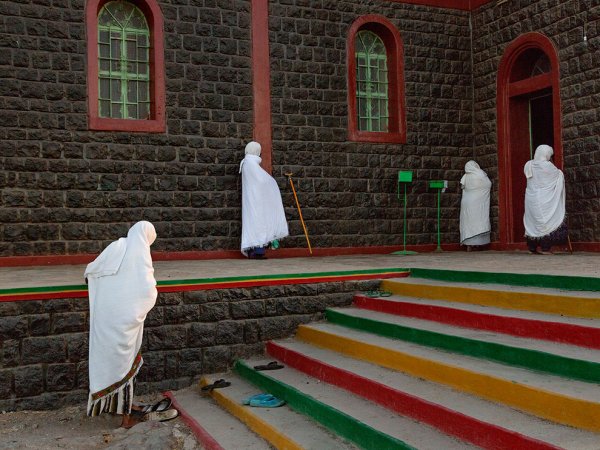 ---
37

Street Colors by Brian Yen

Hong Kong after a summer rain shower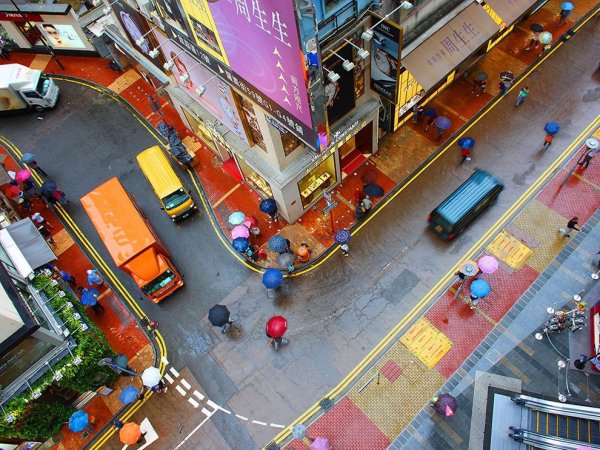 ---
38

Grasshopper and Moss by Andrey Antov

A green grasshopper rests aboard a red mushroom boat in a sea of moss.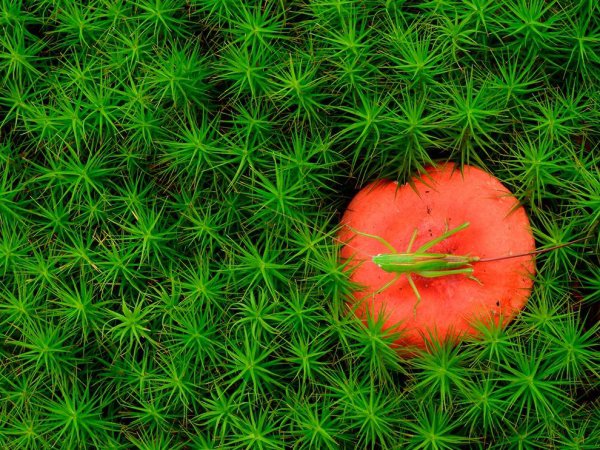 ---
39

Rice Mill by Pronob Ghosh

A rice mill worker rests in Bangladesh.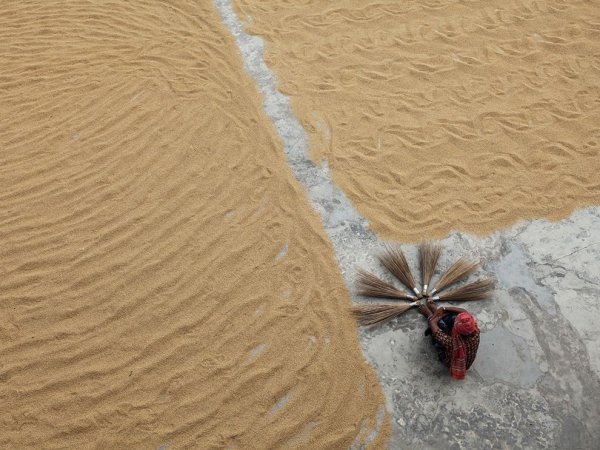 ---
40

Canvasback Ducks by Paul Bramble

Ducks gather at dawn in a private tidal pond in Maryland's Chesapeake Bay, USA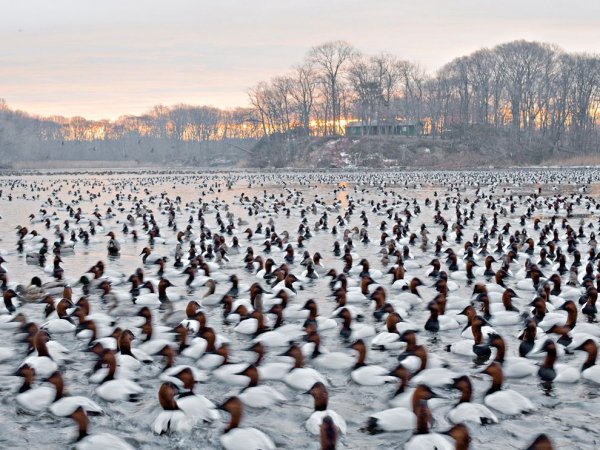 ---
Comments
Popular
Related
Recent