Are you thinking of a city destination for your vacation rather than a beach? Tehn take your cue from Lonely Planet. Here are the cities their experts say are the hot destinations for 2016:
---
1

Nashville, USA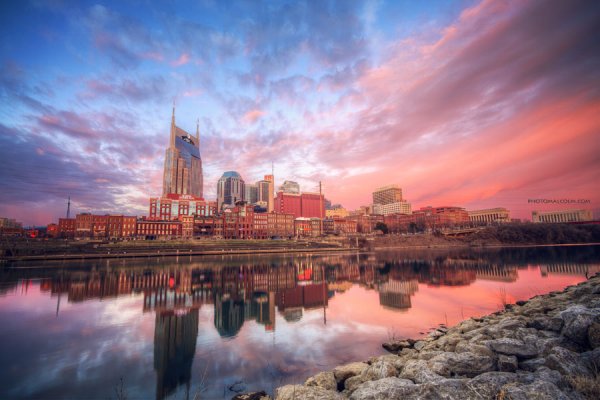 Visiting Nashville isn't all about hanging around Country & Western bars in the hope to meet one of the music business's biggest stars or finding out what's hidden under some of the biggest hairdos and hats in town. Nashville is undergoing an extended period of growth becoming a far more economically viable, interesting, arty, cosmopolitan city, with trendy art galleries and restaurants opening everywhere and young people flocking to the city to find jobs. Friendly Southern manners, a booming tech, healthcare and automotive sector and a flurry of celebrated chefs opening restaurants here have turned Nashville into a brand new must-see "destination" in the US. So much so that Lonely Planet have opened an office here. With Google Fiber on the way for the next-generation super-fast Internet connections and the world's only full-scale replica of Athens's Parthenon installed in Nashville's Centennial Park, what's not to like?
---
2

Quito, Ecuador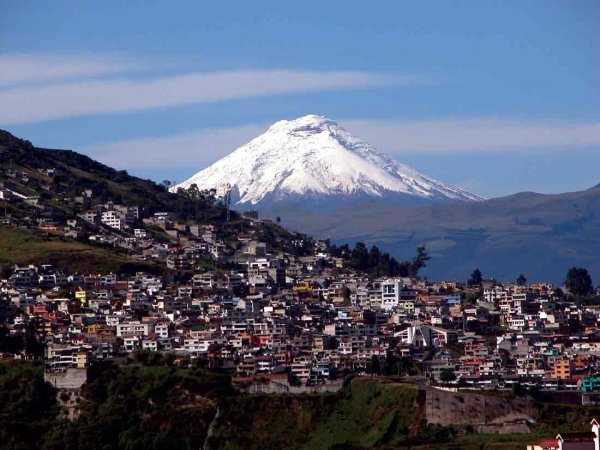 Quito is fortunate in that it has the oil money to restore its UNESCO-listed treasure trove of South American colonial 16th century architecture that dominates its historical center, but oil money is also looking to invest in the future and the modern part of the city is just as thrilling and enticing as the historic one. The city's social calendar includes major tennis and golf tournaments, while the tourism trail offers backpackers and thrill-seekers volcano treks and breath-taking views from its highest peaks over the city's skyline. Be sure to take a stroll past the ornate Palacio del Gobierno, the seat of the Ecuadorian Presidency, currently headed by Rafael Correra, before making a dash to the chapel-and-museum of Capilla del Hombre, which is located in the Bellavista district of Quito. You'll need to pre-book your berth on the weekend train up to the base of Volcán Cotopaxi, one of the world's highest active volcano, but if you can't be bothered to look that far ahead, take the TeléferiQo or cable car up Volcán Pichincha, a 4,100 meter summit, for unforgettable views over Quita.
---
3

Kotor, Croatia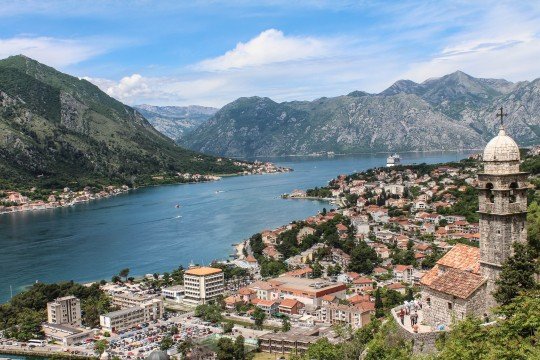 Surrounded on all sides by rugged rock formations, it is quite a challenge to take a photo in Kotor without also snapping bits of mountains that rear up everywhere. Kotor has much to recommend itself, from the beautiful historic town centre to the popular Bay of Kotor that beckons beyond its ancient fortified walls. It's a vibrant town with friendly locals sitting around tables of pavement cafes to sip strong coffee over a chat with chums. The town is a labyrinth of narrow cobbled streets, where people still queue up at the bakers for the freshest bake in town, where church-fronted plazas wait to lure visitors into this traditional way of life that seem not to have changed for centuries. Inhale and taste the flavours of Stari Grad, the old town, where small independent shops sell smoked cheeses, cured hams and golden tubs of honey and miniscule wine merchant's shops allow you to buy delicious local wine for ridiculously low prices.
---
4

Dublin, Republic of Ireland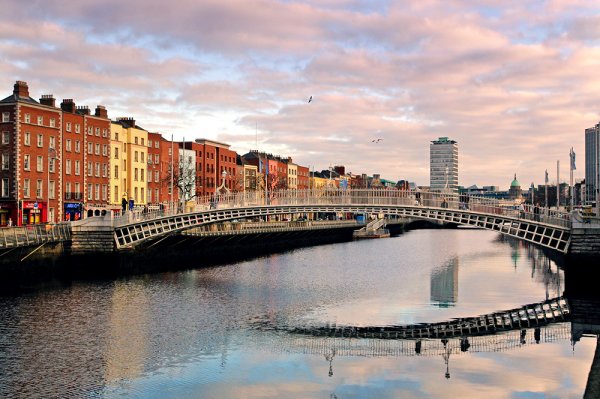 Dublin is a city full of music, licorice-colored stout and tragic history of mass emigration following the potato famine of the mid 1800s. Yet there is a spirit about this city like you'll find in few other European capitals. Today Dublin is a beguiling cosmopolitan city with pulsing energy and ideas that are being generated by a population that is largely less than 30 years old. Of its many, many attractions, perhaps the Little Museum's amazing City of a Thousand Welcomes initiative is one of the most poignant and moving. An ordinary Dubliner will tell you about their beloved home town over a free drink at one of the local pubs. It doesn't get more Irish than that!
---
5

Rotterdam, the Netherlands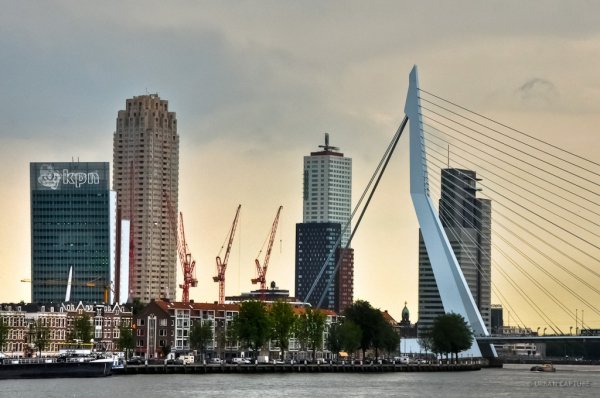 Everybody always heads to Amsterdam, but Rotterdam has plenty of attractions that shouldn't be overlooked. It's one of Europe's liveliest night life spots with an abundance of drinking dens, restaurants, discos and night clubs. It's the Netherland's second largest city, and lies on the huge Nieuwe Maas River. Boasting futuristic architecture as well as a few remaining historic gems, Rotterdam offers visitors fun activities like inner-city canal surfing and Markthal Rotterdam, an enormous indoor food market with artisan stalls and eateries to lift the spirits of the most jaded gourmet. If you can afford to splurge out, stay at the hotel in De Rotterdam, which is the country's largest building. The dramatic views over the city's skyline, best enjoyed from the cocktail-bar terrace or the restaurant, are quite something, especially with the view over the Erasmusbrug, an enormous white cable-stayed bridge locals call De Zwaan (the swan).
---
6

George Town, Malaysia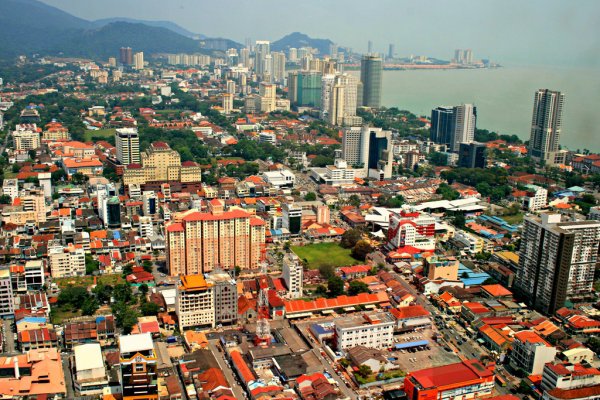 Located in the Malaysian state of Penang, historic George Town may boast a UNESCO World Heritage Site at its ancient heart, but the place is getting increasingly modern and art-oriented. Visit the former transport hub, now the Hin Bus Depot Art Centre, and you'll find yourself in George Town's most versatile exhibition space, were art, music, dance and film are thriving. The city's amazing street food scene offers gourmets on a small budget delicious cuisine, influenced by China, Thailand and Malaysia, but also the region's own Peranakan or Straits-Chinese culture. Don't leave without trying tamarind-laced asam laksa, a tangy, fish-based noodle soup to die for, or the stir-fried, smoky yumminess of char kway teow noodles. Food Tour Penang run a comprehensive street food tour that is well worth joining.
7

Fremantle, Western Australia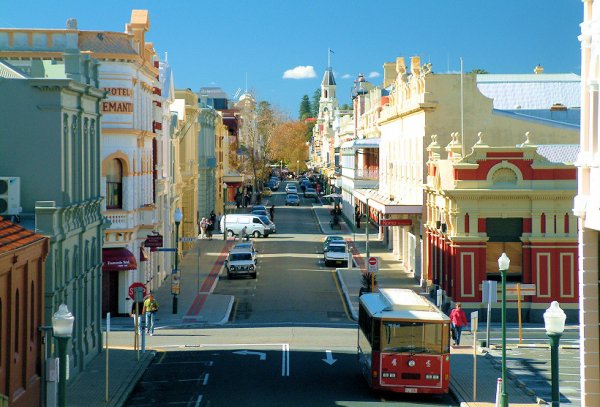 A slightly rugged harbor town with a tightly woven labyrinth of streets that are lined by Victorian and Edwardian buildings that miraculously escaped the bulldozers of the 1970s. Closer to Jakarta than Sidney, Fremantle seems less Australian, and far more cosmopolitan than the size of the town would suggest. It's a lively place with plenty of live-music venues, hipster bars, boutique hotels, micro breweries, Indian Ocean seafood shacks, buskers and left-field bookshops. Amazing cultural festivals, a large student population and sailing fraternity make this a fun place to hang out and enjoy a beer or two at the Sail & Anchor, Little Creatures Brewery or Mrs Browns Bar.
---
8

Rome, Italy

The Italian capital is oozing charisma and star appeal with its sun baked piazzas, palazzos, stunning 18th century fountains, historic monuments and gilded churches. Wherever one looks there are stylish people whizzing by on Vespas, or the eye falls on yet another amazing building. Home to the breath-taking ancient Roman Coliseum, that has now finally been unveiled after several years of restoration, Rome is more glorious than ever. More than 2,000 years old, the huge stadium is one of the world's must-see monuments. Just like the Trevi Fountain, immortalized by screen goddess Anita Ekberg, and of course the River Tiber that runs through Rome. Its embankment provided the background for James Bond's latest car chase in the movie "Specter", released in fall 2015. Shopping is a favorite pastime for Romans and there are more independent shops where you can from artisans directly than there are coins in the Trevi Fountain.
---
9

Manchester, United Kingdom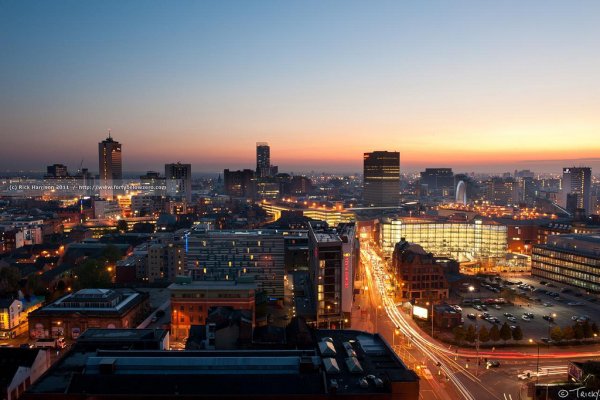 Home to what is arguably the world's most famous - and successful - soccer team, Manchester in the North of England has come a very long way from its days as Britain's mill town number one and slum-town extraordinaire. Culture and the arts have firmly turned Manchester into a trendy, hip place to be. Gone are the Industrial Revolution slums and run-down factories. The Factory today, is a multi-purpose arts space with a 2,200-seat theatre that will eventually be the permanent home of the Manchester International Festival. Old Trafford, home to Manchester United soccer team, all-night Islington Mill, a multi-purpose venue in Salford where you can dance the night away, and Levenshulme Market, the city's best food, arts and crafts and local delicatessen market are all must-see destinations in Manchester.
Do any of these cities ignite your travel passion?
---
Comments
Popular
Related
Recent