7 Ways to Visit Expensive Cities on a Budget ...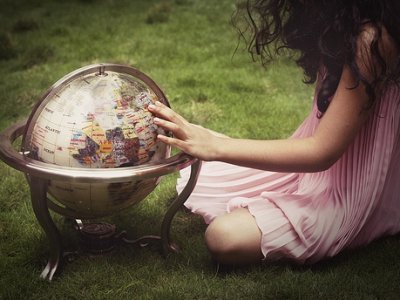 The expensive cities of this world are unfortunately among those we most want to visit. The thought of not getting enough bang for our vacation buck means many of us stick to the same old vacation formula because we think that's all we can afford. Yes we get might be getting value for our budget, but what if there were ways to enjoy expensive cities without breaking the bank. It means we needn't miss out on some great experiences so here are 7 Ways to Visit Expensive Cities on a Budget:
If you are looking at hotels in the central area close to major attractions you are going to pay for it. Even cheap hotels in the central areas of expensive cities are not cheap. Choose a hotel on the fringe of the main drag. Most cities have good transport links so a little added distance from the main sights should only cost a bit in time. Also, you will find that some of the priciest cities like Paris and London have special public transport tickets which are heavily discounted and also tie in with offers to attractions like museum entrance fees. For even bigger savings, you can stay in hotels in the suburbs if you don't mind the travelling into the city.
When looking to visit expensive cities you need to weigh up the value of a hotel with some degree of luxury against one of simplicity. Think about it, if you are in one of the world's most amazing cities, why would you want to spend time too much time in your hotel room? There's a whole world of experience awaiting you out in the streets so, as long as you have a good bed, a decent bathroom and everything is clean, what more do you need? All your entertainment is outside the hotel too. Go one step further and don't just consider cheaper hotels but consider hostels too. Hostels these days are not just for backpackers; they are well maintained and well equipped.
Be savvy with your booking. Look for deals that include flight and hotel. Watch out for optional extras and certainly look for freebies such as airport to hotel transfers. Be flexible in your dates and also where you want to go.
You can waste a lot on transport costs if you don't have a plan of where you are heading each day. Avoid taxis; even in less expensive cities, taxis are always the most costly form of getting around and especially avoid if you can't speak the language. Do your homework about transport systems. One of the most cost effective ways of getting around expensive cities is the guided bus tours. For the price of a ticket you get to see many of the major sites and most allow you to hop on and off at will, so you can spend time at any particular attraction that interests you. See getting about as part of the experience. If you're taking the underground or a bus, what better way to see city people up close? People watching is free!
It should go without saying that you should avoid fancy restaurants. You don't need fine dining to get a real taste of a place. Humble eateries are just as good. If you can afford one swanky do in your budget go for it, otherwise explore bistros and cafes, or if the right kind of place, the street food. If you have breakfast included in your hotel tariff, make full use of it. Have a good hearty breakfast and you'll be set for the day. If there's fruit and rolls and pastries available, take extra, but don't be obvious. Avoid main meals in the hotel restaurant unless you have compared prices with local dining spots and the prices are favorable.
Just wandering from site to site, attraction to attraction, can be wasteful in terms of time. You don't want to leave feeling short changed and that you didn't get the most from your stay. As one of the expensive cities, it is likely this is your only visit, so maximize it. Look up prices and entrance fees online and make sure your itinerary is covered by your budget.
This isn't said tongue in cheek. In the AWS travel section you will find lots of posts about things to do in expensive cities, as well as budget destinations. Look out for posts where we tell you about free things to do in specific locations. For some of world's greatest places you can see most of the major attractions with a very limited amount of money.
Seeing the world's greatest and expensive cities should be adventure, but that can be left behind if you're constantly worried about your budget. Plan ahead, make that itinerary and go forth and explore, without breaking the bank.
Top Image Source: weheartit.com
{{#comments_count}} Show Commnents ({{comments_count}}) {{/comments_count}}