7 Ways to Travel for Girls Who Are Broke at the Moment ...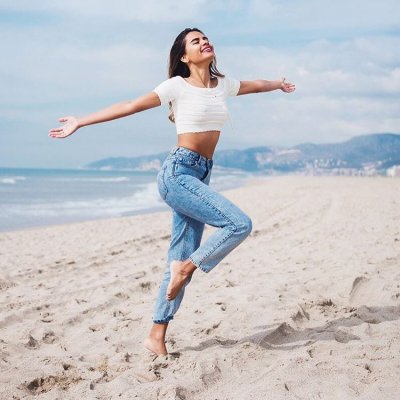 It's hard to travel when you don't have a lot of money, right? In fact, taking a vacay might be at the bottom of your list, after eating, paying your rent and keep the lights turned on. That's not great news because studies show that getting away now and then is good for your physical and mental health. That break gives you a chance to recharge and get back to life feeling refreshed. If you're low on cash, but it's time to get away, use these tips to travel without spending more than you can afford.
1.

Call the Hotel Yourself
There are many hotel booking websites that say they'll save you money on hotel room rates. However, travel experts say that if you call the hotel directly, you can often convince them to book you the room at the rate you found online. This also allows for free upgrades if you have someone on the line directly. It only takes a few minutes, but you'll be glad you did it.
2.

Consider a Rental Home or Condo
Many people own second homes that they rent out when they aren't there. You can often get a great rate at one of them if you're traveling in a group or need more than one room. In addition to a lower rate than getting a double room in a hotel, you will also have access to a kitchen and a laundry room, which can save you money on food while you're on vacation.
3.

Don't Prepay for Your Rental Car
Go ahead and book the car and pay the deposit or whatever you have to do to hold a car, but don't pay in full. As the date of pickup gets closer, excess cars on the lot will drive down the price of the rental. If the price goes down, cancel your original reservation, get your deposit back and rebook at the new, lower rate.
My husband and I once booked a vacation package to Europe and saved loads and loads of money. These package deals often allow you to save cash and still get to see and do the things you want to do. Look into hotel packages that include parking or transportation. Or, book a deal that includes meals, lodging and local tourist attractions. You'll have a great time!
5.

Consider an Extended Stay Hotel
Sadly, extended stay hotels usually come up at the bottom of the list when you book online. These places might not be the average 5-star hotel, but they often have little kitchens or free breakfast or some other perk that can save you some dollars on your vacay.
6.

Book Your Airline Ticket with Care
Going somewhere you have to fly? There are some tips and tricks for booking your tickets that can save you lots of money. Book your tickets on the weekend to save some dough and try to book your passage sometime during the week, say on a Tuesday, which is much cheaper than flying out on the weekend. Following airlines on social media can help you find great deals too.
7.

Check the Local Groupon of Other Deal Site
If you're going to attractions in the area, consider checking local coupon websites to see if you can find some deals. Two-for-one and half off deals are yours for the taking in all kinds of places so it never hurts to see if you can save some cash and still get to see everything you're dying to see.
What are your best money saving tips? Where do you want to go on vacation?
{{#comments_count}} Show Commnents ({{comments_count}}) {{/comments_count}}