9 Ways to Score a Free Drink on Your Travels ...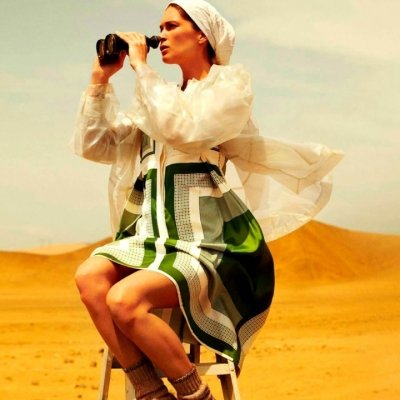 Use the ways to score a free drink and your travel budget will go so much further. No matter where you travel in the world, alcohol is expensive. That's one of the reasons why all-inclusive deals are so popular. Booze always tastes sweeter when you don't have to pay for it. Use these ways to score a free drink and never look back.
1.

Stay at Hotels with Free Happy Hours
There are a number of hotels that offer free happy hours for their guests, which is one of many excellent ways to score a free drink. When booking, consider the location, the room rate, and also the amenities, like free drinks. Some hotels, like Embassy Suites, offer free snacks drinks (both alcoholic and non-alcoholic) every night. Kimpton, Affinia, and Andaz Hotels all offer free happy hour drinks.
2.

Fly on an Airline That Offers Free Drinks
A number of domestic airlines offer free drinks - Southwest Airlines sometimes offers them through their Click-N-Save newsletters, and others, like American, Delta and Virgin Atlantic offer free drinks on their long haul flights. Other non-domestic airlines also offer drinks, such as British Airways, Air France, and Lufthansa. Call ahead to find out details.
3.

Find an Art Gallery Event
Art and drink seem to go together nicely. If a gallery is opening, if they are featuring a certain artist or if there's an auction, they usually throw a party. You'll be able to enjoy a free drink, and probably some yummy treats, while surrounded with beautiful art. To find these events, check online, in local papers, or consult with a concierge. Art auctions sometimes even occur on cruise lines, so check the events calendar if travelling by cruise line.
4.

Let Everyone Know You're Celebrating
If you are traveling because of a special event, such as a birthday, an anniversary, a honeymoon or other life event, be sure to let everyone know. Very often, the restaurant, airline or hotel will set you up with free bubbly. When making reservations, be sure everyone knows ahead of time. At the very least, you'll likely get a free piece of cake or something!!
Whether in Las Vegas or on a cruise, casinos often offer players free drinks. Norwegian Cruise Lines, for example, gives you a drink card after a certain number of plays. However, if you are the owner of a Harrah Total Rewards card and book your cruise through Norwegian's Casinos at Sea program, you'll get a drink card without having to do that (just mention you have the Harrah's Total Rewards card when booking). If going to Vegas or Atlantic City, simply sitting down at a machine, even if it's a low-cost machine, may get you a free drink. However, even if you don't pay for a drink at these casinos, be sure to tip the cocktail server.
6.

Attend a Party on a Cruise Ship
Many cruise lines offer captain's parties or farewell parties for their guests, where the booze flows for free. For example, Disney's Cruise Lines offers the Captain's Cocktail Party that's open to all guests, and the drinks are complimentary. Princess Cruises and Carnival Cruise Lines offer a farewell party, but sometimes only for passengers that have cruised 14 days or longer and free drinks are offered. Many other cruise lines offer similar parties so the passengers can become acquainted with the captain and the crew.
If you're taking a cruise, stay in a suite. Most suite guests are rewarded with free drinks, access to special clubs or special happy hours just for suite guests. On the Royal Caribbean, for example, if you book the Grand Suite or above, you gain access to the Concierge Club lounge on some of their ships. There, you can enjoy their nightly happy hours, where the servers offer free drinks to members.
8.

Looks for Offers on Groupon or Other Deals Sites
Although few offer free drinks by themselves, they are often offered as part of a package deal. For example, if you buy a one- or two-night hotel stay, you may also get some nice amenities, such as a free bottle of wine. However, be sure to price the room without the wine to see if you're really getting a good deal.
Often, simply traveling first class or luxury gets you free drinks. Many include alcoholic beverages as part of the package. For example, on the Seabourne cruise line, there is a stocked bar in every suite. While you'll be getting free drinks, you'll still be paying a great deal more to travel in luxury.
So some of these ways to score a free drink are a bit shameless, but all's fair in love and money. If it means you free up cash for another sightseeing excursion, or a spa treatment at your hotel, then I say go for it. Do you maximize your travel freebies?
{{#comments_count}} Show Commnents ({{comments_count}}) {{/comments_count}}