9 Ways to Get the Cheapest Airfare ...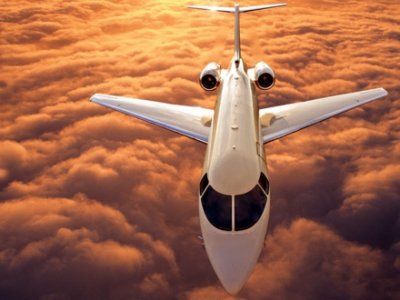 Cheapest Airfare is not so hard to find nowadays as the ability to provide cheap services has became a quality all airline companies must have if they want to succeed. Getting the cheapest airfare sounds like a simple thing to do because all you have to do is browse the Internet, yes? Well, actually no. There are so many websites, so many different airlines and so many airports that the range of offers is utterly bewildering. You could spend days looking for the cheapest airfare and still not know whether you've achieved it once you've actually booked the flight. Knowing how to save money on traveling whether for business or pleasure is like anything else – you need to be armed with a few tips and hints that make you a savvy buyer. Here are 9 Ways to Get the Cheapest Airfare:
It is actually a myth that last minute flights are cheaper. Although there are some terrific last minute deals to be had, generally and overall, the deals for the cheapest airfares are actually if you book well in advance. The majority of airlines publish their flight schedules well in advance, even between six months to 12 months in advance.
If you go to an airline's website then you can often find a variety of special offers. However, rather than trawling websites one sure way of getting the cheapest airfare for a particular carrier is to sign up to that airline's mailing list. That way, you'll get notification of great deals straight to your inbox. If you are a frequent flyer, you might consider Facebook and Twitter for your favorite airlines.
Ticket auctions can be great if you want to get cheapest airfare. You can decide your day of departure and your destination, but not the travel time. If you aren't fussy about making your way to the airport at 4 in the morning or sitting in departure lounges bang in the middle of the day you'll find lower priced tickets.
If a flight is overbooked then US law dictates that the airline must ask for volunteers to be bumped from the flight. This means that if you take this option you could find yourself with a free ticket to your destination. Of course, this does mean you need a degree of flexibility in your schedule and probably isn't the best idea if you're traveling with children – after all, it could mean a good few more hours in the airport.
Despite the bad press, no frills airlines are popular. The likes of Ryanair are vilified but if all you want is to get from A to B with the cheapest airfare possible then low cost carriers are ideal. So they don't serve drinks and you have to pay for meals etc but add up the cost of packing your own food and beverages instead and add it to the cost of your no frills carrier ticket and you're still saving a big whack.
Using some well-known internet tools you can track airfares all day and night. This means that you don't have to shop around for the best deals anymore because you can have software to do it for you. Certainly one of the best ways to get the cheapest airfare this software is used extensively by bargain hunters everywhere.
If you are somebody who is involved in a frequently flyer program make sure you use your benefits. Many airlines get off really lucky because travelers often forget about free miles and simply let them expire. Treat these miles as you would money in a bank and you could be traveling around the world for nothing.
To find the cheapest airfare you need to know what everybody else is paying. Internet software which calculates what everybody else is paying is spreading like wildfire and now you can obtain it with a quick Google search. You can save hundreds of dollars each year if you add this to your bargain hunting arsenal.
One of the ways to get the cheapest airfare that many people are not aware of is the discounts you may be entitled to. Simply ask if you are entitles to a discount. If you are a serving member of the military you will receive a discount. If you are traveling to a funeral, some airlines offer a bereavement flight discount. Student and child discounts may also be available.
You will notice that not included in these ways to get the cheapest airfare is the standby ticket. Standby flights are unreliable and the price is very rarely better than if you had purchased your tickets ahead of time. The tips and advice in these 9 Best Ways to Get the Cheapest Airfare should help you save money the next time you fly. Any other tips on finding the cheapest airfare will be gratefully received.
Top Photo Credit: weheartit.com
{{#comments_count}} Show Commnents ({{comments_count}}) {{/comments_count}}