7 Unique Trips in the USA to Consider for 2014 ...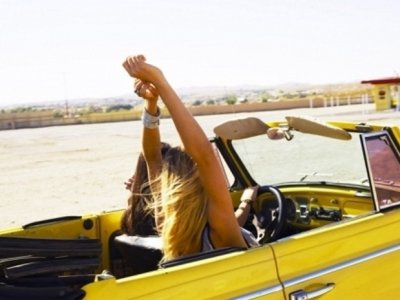 If you're looking for something different for your 2014 vacation, one of these unique US trips might satisfy your appetite for adventure. There really is no need to limit yourself to a week or two lolling by the pool or on the beach – not that that isn't a wonderful vacation – but with a little thirst for something new and a passion to try something you've never done before, any one of these unique US trips could be on your menu.
1.

Rein in Your Inner Cowgirl at the Lorill Equestrian Center
One of the most unique US trips you can consider for 2014 is a visit to the Arizona Cowboy College in Scottsdale. The standard week-long session will take you through courses on safety, saddling, and riding in the first two days, while, for the rest of the days, you will be working along cowboys, learning about roping, shoeing, reining, and much more. What makes this even more exciting is that, the last 4 nights, you will be sleeping under the stars, taking in all the beauty and wisdom of nature. The cost of this adventure is around $2,000, including lodging and (very delicious) meals.
2.

Whip up a True Taste of the Old South at the New Orleans Cooking Experience
The NOCE School offers the opportunity to enjoy one of the most unique US trips for those passionate about cooking. After a 4-day trip here, you will become an Iron Chef well-versed in the art of Cajun and Creole cooking. The classes cost $365 and are held by the most reputable chefs in New Orleans.
3.

Dance Your Heart out at Ballroom Vermont
Enjoy over 5 days of group dance lessons at the Ballroom Dance Camp in West Dover. You can come with a partner or go solo, as there's no chance you won't find someone nice to team up with. After a few days spent here you will have learned tango, waltz, rumba, swing and many, many more. Such one-of-a-kind US trips can truly make you see that joy comes from the little things in life.
4.

Fly through the Air with the Greatest of Ease at Camp Winnarainbow
I don't know about you, but one of the very few songs that completely melt me down is Iron & Wine's "The Trapeze Swinger". And though this is a bitter-sweet song, it's the first thing that comes to mind when I think about Camp Winnarainbow. This colorful, fun-filled camp in Mendocino County, California, allows children to experience what life in a circus is like, while adults will learn how to be carefree kids again, even if it's just for a little while. The unique US trips to Winnarainbow will take you through stilt walking, trapeze swinging, juggling and drama classes, as well as basic clowning lessons. All classes and fun activities, as well as meals and lodging, are included in the $650 fee.
5.

Go to Infinity and beyond at Space Camp
The Space Camp in Huntsville, Alabama, offers adult programs to everybody who's always dreamt of becoming an astronaut but never got the chance. Trainees will get access to a 3G centrifuge, jet simulators and moon stroll simulators. I was thinking of adding a "Houston" joke here, but they're kind of getting old. So, let's stick to what's important: the price for a week-long trip is $999, with meals and lodging included.
6.

Become an American Idol at Rock Camp
One of the most unique US trips any young rock fan should enjoy is a visit to the Rock & Roll Fantasy Camp. During the 3-5 day trips, you will get to be trained by a celebrity and rehearse at a professional studio. It seems that even Slash from Guns 'N' Roses got to be a trainer here. Imagine that! I don't really like the spotlight and I've never dreamt about becoming a rock star, but I really wouldn't mind taking any kind of lessons from Slash! Sweet dreams aside, once you've written your own original song and had the finishing touches done with help from professionals, you will get to record it and compete in the Battle of the Bands.
7.

Develop a Nose for Wine at the Wine Foundry
Wine enthusiasts understand the incredible satisfaction of being able to make a fine wine yourself. And they will surely enjoy a trip to the Wine Foundry! You will get to sort the grapes yourself after they have been harvested, take part in pressing them, as well as design the bottle labels. In 6-24 months, you will receive your finished wine, just waiting for you to show it off to your friends!
Now you know some of the unique US vacations available what kind of trip will you be taking this year? Any of these sing out to you?
{{#comments_count}} Show Commnents ({{comments_count}}) {{/comments_count}}