7 Ultimate Tips for Girl Travelers in South Africa ...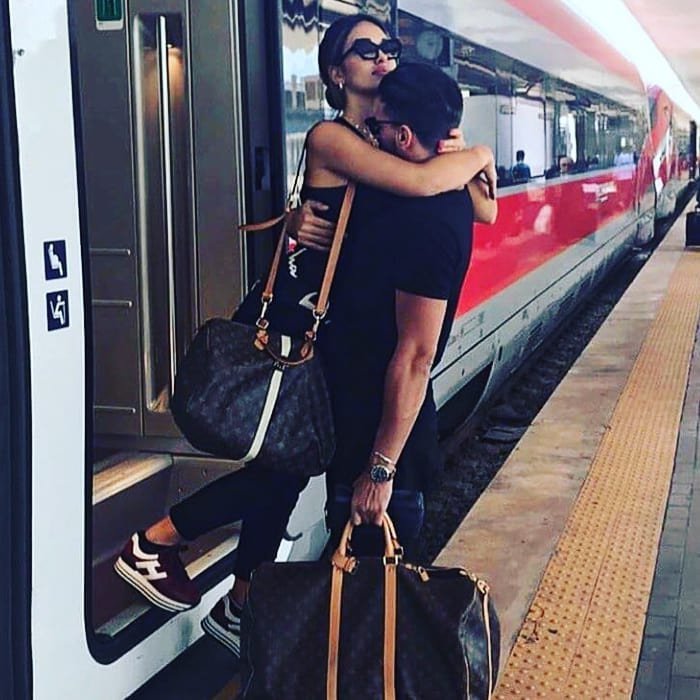 There aren't as many solo or groups of girl travelers in South Africa as in other parts of the world, but if you are going venture to this breathtakingly beautiful country, you are best armed with some sound advice to make the most of your trip. Like anywhere else, the country does have its problem areas, but that shouldn't put you off because girl travelers in South Africa will have the experience of a lifetime.
Girl travelers in South Africa will get so much more out of their trip if they stay local and skip the big hotel chain accommodation option. Local bed and breakfasts are owner run and you will be able to get so much information about where to go, how to get there and when is best. Local accommodation owners are full of really useful inside information and will be able to give you the chance to experience life as a South African instead of a tourist.
Despite popular belief, girl travelers in South Africa are actually very safe – and as long as you practice the normal rules of caution as you would traveling in any other country, you will be just fine. Don't walk around late at night on your own in the big cities and don't venture into areas that are known for crime and violence. You wouldn't do that at home or any other countries, so don't do it here. The chance of you accidently veering off the beaten track is highly unlikely; just do your research and ask your friendly local B&B owner for that kind of information.
South Africa is stunningly beautiful but the public transport system is eons behind the rest of the world. Girl travelers in South Africa will do well to hire a small, fuel efficient rental car to get from A to B. Most people in South Africa have their own cars to get around, although in Johannesburg there is the option of the Gautrain (which is new and works very well through the city center), and in Cape Town there is the My City Bus route which runs from the middle of the city all throughout from the airport and into surrounding areas. But if you are planning to stay for a few days or more, a car rental will be best.
South African cuisine is very fresh, lots of locally sourced produce and ingredients and the coastal regions are famous for their seafood. Look out for small cafes making great coffees, tramazennis and local South African fare. There are plenty of seafront restaurants and so many with a beautiful view it will be hard to choose where to go. Girl travelers in South Africa will love the local cuisine as it is hearty, good value for money, with very healthy menu choices that won't pack the pounds on the hips.
Girl travelers in South Africa will love the climate. The hot, balmy summers and warm winter months mean that you can travel here right throughout the year. The north is a summer rainfall area which is a great reprieve from the heat, and the South is a winter rainfall area but the temperatures rarely drop below freezing unless you head off into the countryside where you can get more extreme weather. All you need to take with you to visit South Africa in the summer is a nice pair of flip flops, your swimming costume and a hat and you are sorted.
South Africa is an exciting and diverse country with a whopping 11 official languages. But most people speak 2 or 3 languages and some 4 or more. South Africans like to mix up their languages using English, Afrikaans and Xhosa or Zulu in one sentence depending on what they are trying to describe. Good words to know are Dankie – Thank you, Asseblief – Please, Molo – Good Morning, Eish – Ow/Oops/Oh No, Bier – Beer, Haaibo – No way!, Ja – Yes, Nee – No. It is not uncommon for South Africans to say JaNee which could be accompanied by a sigh of agreement, meaning anything from the weather to the food.
Mother Nature has really touched the country and there is an abundance of natural areas for Girl travelers in South Africa to experience and many of them are there to enjoy completely free of charge. Do yourself a favor and buy a WildCard. This card offers membership for an entire year and gives you unlimited access to all the parks, reserves, resorts in South Africa. WildCards can be bought at the entrance to parks, reserves and resorts for a small fee and you can use the receipt of the membership purchased as proof and gain entry until you receive your card. You can also buy one online before you get to South Africa, but you must have your passport with you at all times as proof of identity. It will save you a bundle of money and will leave you plenty left over to sample some South African wine.
With these handy tips, girl travelers in South Africa can get the very best out of a trip to a country that offers the most glorious scenery, stupendous beaches, vibrant cities and incredible wildlife, not to mention the fabulous food and delicious wines. Is South Africa on your must-visit list?
{{#comments_count}} Show Commnents ({{comments_count}}) {{/comments_count}}