20 Travel Songs for Your Summer Playlist ...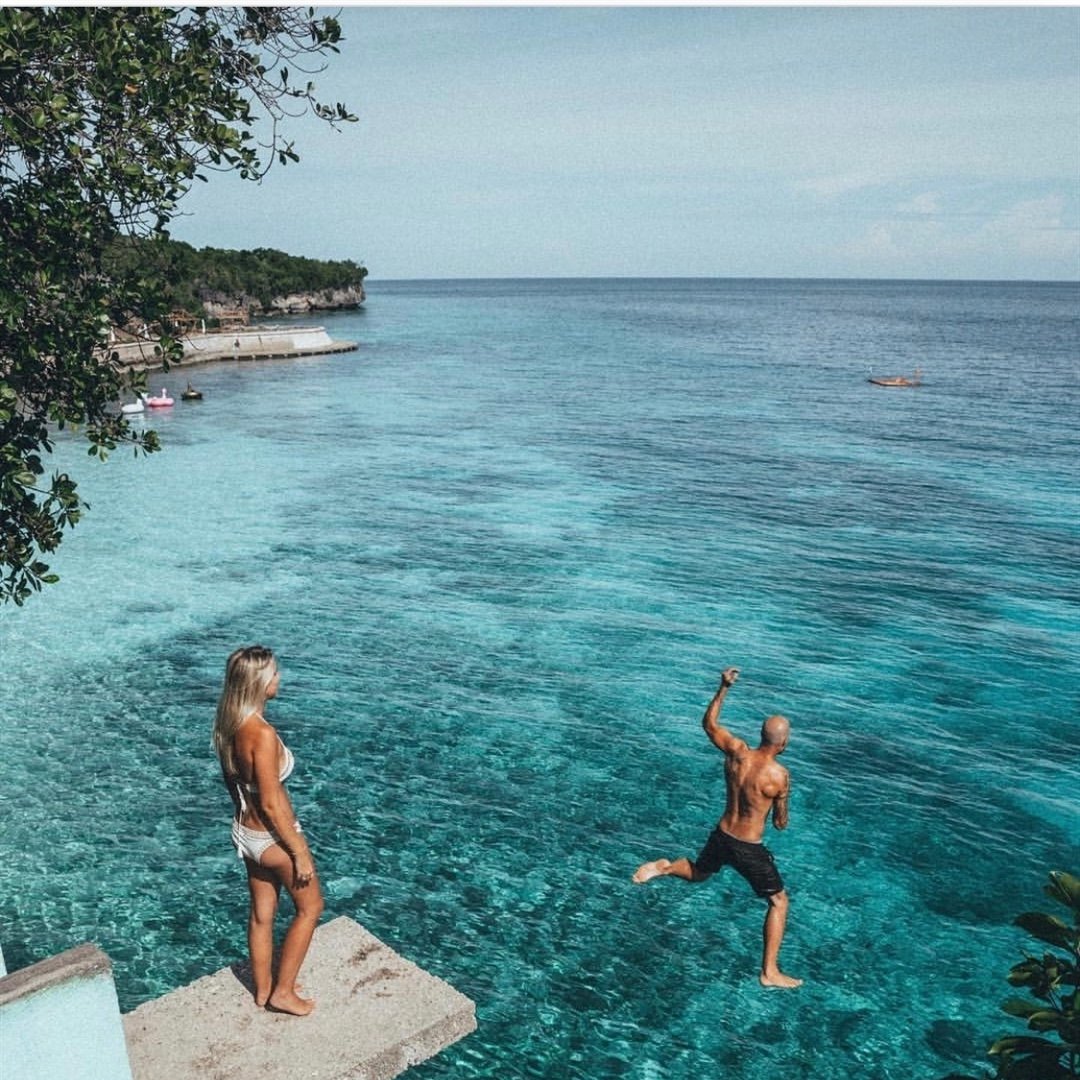 The summer travel songs for your vacation or road trip playlist need to get you thinking about wide open blue skies, a beating sun and cocktails on the beach. They should be a toe tapping accompaniment to lapping waves or be redolent with the sounds of exotic destinations. Check out these summer travel songs and get dreaming of your vacation.
1.

Walking on Sunshine – Katrina and the Waves
One of the ultimate summer travel songs is this tune, which will never fail with the feel good factor. Totally upbeat and happy, Walking on Sunshine will always put a smile on your face.
2.

Barbados – Typically Tropical
Perfect for when you're packing or on your way to the airport, heading off to a tropical paradise – especially if your destination is the Caribbean. Typically Tropical's tune is unmistakably an homage to cashmere soft sands, glittering aquamarine seas and swaying palm trees.
3.

Y Viva Espana – Sylvia
If you're British, invariably you will be familiar with this, what can only be called, cheesy pop tune. Spain is the package holiday Mecca for Britons so it's no surprise this was a huge hit in the UK charts back in 1974, selling over 1 million copies. Despite the cheese, it sums up everything the Brits love about Spain.
4.

Summertime – DJ Jazzy Jeff and the Fresh Prince
The steaming heat of the city is captured perfectly and in true hip hop style. This is a summer travel song of steaming concrete sidewalks, jumping cars and scantily clad hotties. And who can argue that "It's like the summer's a natural aphrodisiac"?
5.

Summer Holiday – Cliff Richard
This song may be a gazillion years old (believe me, if you grew up listening to British radio, it feels like it!) but it is a catchy little ditty that imbues the sense of excitement of getting ready for and starting your vacation. The lyrics are so simplistic, you'll be singing along in no time.
6.

Echo Beach – Martha and the Muffins
In 2008, the band released a 30th anniversary EP of all different versions of Echo Beach but to me, it's the original that will remain one of the best summer travel songs. Yes it's very '80s and yes, it has a typical '80s synth background but its message is clear.
The one main thing you wish for on a vacation is great weather- especially for a beach vacation. U2's anthem for a beautiful day is one of those travel songs for summer that is great for a sunny road trip. Throw the top down on the convertible or wind down those windows, crank up the sound and head for the ocean.
Some of the best summer travel songs sing to us about beautiful exotic locations. They are made even more brilliant if you happen to be lucky enough to be on your way there. If not, well, we can still dream and what better place to dream of than Rio?
Another of the great destination songs, this is also one of the few songs with an African theme. There are actually very few top tunes that have the Dark Continent in their titles and lyrics, so Toto doesn't have much competition but that doesn't make it any less worthy.
10.

Summer Nights – John Travolta and Olivia Newton John
What is it about steamy days and balmy nights that make songs we would normally call cheesy acceptable? It's probably being more carefree that helps us simply say, hey it's a toe-tapper and it's high in feel good factor so just sit back and enjoy the sunshine sounds.
As the darkness of winter fades away, and the light of spring has sprung, our summer travel songs should be welcoming in the warm weather and of course, endless, cloud-free blue skies. This ELO song is a wide-open-armed welcome back message to the sun we've been craving for ages.
12.

Summer of '69 – Bryan Adams
Who doesn't love a bit of air guitar and a rocking good tune? Move over Justin Bieber – this is a real Canadian rock star. I have never really been a fan of the gravelly-voiced Mr. Adams but I can't deny this is one of the great summer travel songs.
13.

Itsy Bitsy Teenie Weenie Yellow Polka Dot Bikini – Bryan Hyland
This is another of those songs for summer that have their time and place. You really couldn't listen to this at any other time of the year than when you're dreaming of the beach or heading for the ocean. Embrace it for the fun that it is.
14.

California Gurls – Katie Perry Ft. Snoop Dog
Not to be confused with the Beach Boys hit of the same name ("girls" spelt differently), this makes the list over the surf sound classic because it's just as catchy, the video is fun and above all, according to Billboard, it is at the top of the best 30 summer songs of all time.
15.

Island in the Sun – Weezer
Weezer are always a shoe in for feel good factor and this one is a real doozy. It doesn't matter that the island in question has no name, if your thoughts are on a holiday romance, this is one of the best summer travel songs to add to your playlist.
The masters of poptacular mirth and quirkiness have a few songs you could throw on your summer travel playlist (my personal must-have is the rather charming but weird Rock Lobster), but I've gone for this one because it really sums up travel without a care. It doesn't matter where you're going, how you get there, or with whom you're going – just go.
17.

Around the World – Daft Punk
Some of the summer travel songs that inspire you to get up and out into the world come from some strange sources. You either love this one or hate it. It only has one lyric and it's repeated – well, I don't know how many times. It's a classic but in its own niche really.
18.

Road Trippin' – Red Hot Chili Peppers
If there's ever a laid back song that makes you just want to stand up, let everything go, seize the moment and head off into the wild blue yonder, it's this one.
19.

Dreadlock Holiday – 10CC
It might be one of the older summer travel songs but it never dates. Capturing the essence of a holiday in Jamaica, the gentle reggae beat is unmistakably Caribbean and never fails to live up to its billing of filling your mind with images of tropical paradise.
20.

Homeward Bound – Simon and Garfunkel
No summer travel playlist would be complete without this one. No matter how fabulous your trip or vacation has been, there's always something satisfying and bear- huggingly comforting about the last leg of your journey, when home is near and you can look forward to sleeping in your own bed.
It's been fun but also a real challenge to identify the great summer travel songs. There really is an absolute ton out there; songs to inspire you to travel, songs about destinations and songs that simply scream sunny days. Which are on your ultimate summer travel playlist?
{{#comments_count}} Show Commnents ({{comments_count}}) {{/comments_count}}