Unless you're the sort of traveler who throws some clean undies in a backpack and hits the road without a care, you're going to find some for the travel apps for 2013 useful. Travel can get complicated, even if you've booked an all-inclusive luxury resort, so having some handy apps can make your long awaited for trip so much better. There are travel apps for 2013 that cover just about every feature of travel and here's my pick of them.
Table of contents:
1

Tripit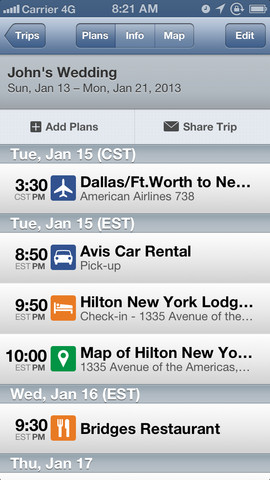 This one receives reviews that range from 1* to 5* so, I guess it really does come down to personal preferences. If you want travel apps for 2013 that take the work out of organizing a trip, this could be the right one for you. The great thing about Tripit is that it is free so you can try it and if you don't like it, no hassle. The app basically allows you to be your own travel agent and construct itineraries by hand.
itunes.apple.com
2

Weather+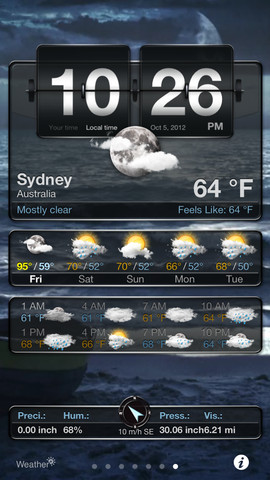 If your vacation includes lots of excursions, knowing what the weather is doing is important. There are plenty of 2013 travel apps available to help you find the local weather, but this one is rated best by the New York Times. Then Weather+ app costs $0.99 and is packed with absolutely tons of climate data.
itunes.apple.com
3

ITranslate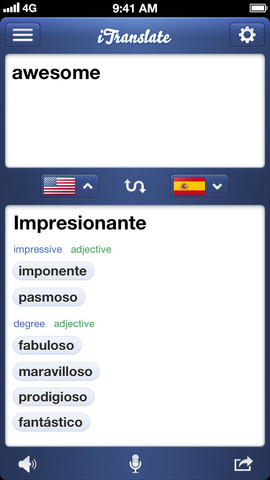 This is one of the top rated travel apps providing translation services on the go. One app, hundreds of languages and great news- it's free. Perfect for anyone who likes to make some effort to speak the local lingo iTranslate is packed with a terrific selection of languages. The very best thing about this app (and there are many good things) is that it actually speaks the words out loud to you so you know how to pronounce them.
itunes.apple.com
4

XE Currency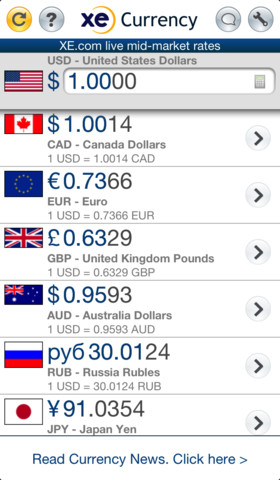 Keeping control of your travel budget and knowing how much you are spending is so much easier if you can quickly and easily convert currencies. This handy little app takes all the hard work out of converting Thai Baht to US dollars and Moroccan Dirhams to Euros. Great real time data.
itunes.apple.com
5

Gas Buddy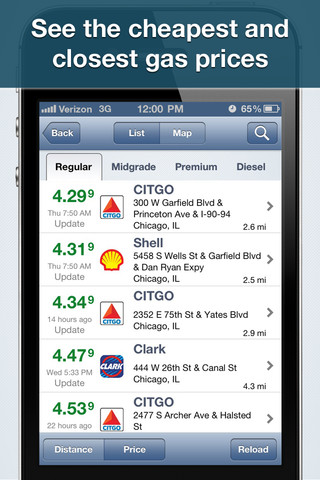 This is not one of the newest apps out there but it still remains very relevant as one of the top travel apps for 2013. If your vacation is going to be an American road trip, do not leave home without this app. Saving you time and more importantly, money, Gas Buddy locates the gas stations with the best prices.
itunes.apple.com
6

Travel App Box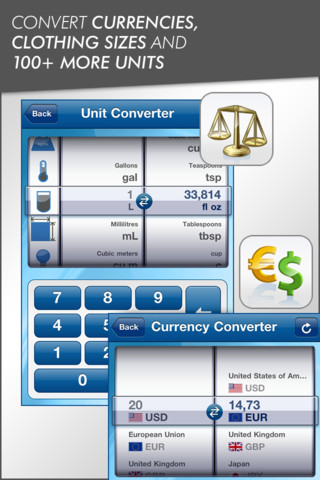 If you don't want to clutter up your iPhone with a whole stack of apps dedicate to providing just one function, you'll love this Swiss army knife of the app world. It does cost $1.99 but for that you get 15 different tools. It includes helpful little things like a currency converter, flight status, transport networks for 40 cities, clothing size converter, tip calculator among others. This is one of the 2013 travel apps recommended by The Washington Post.
itunes.apple.com
7

Kayak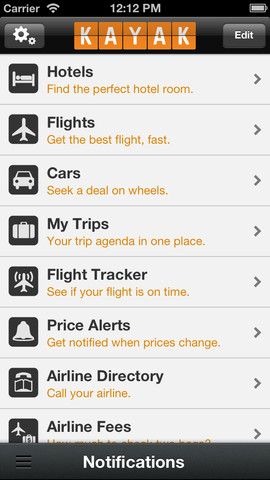 Of all the air fare and hotel search apps, Kayak is up there, among the best in class of 2013 travel apps. It seeks out the best prices, searching through many different sources and will take you to the site you select for booking. It's easy to use for flights because of the facility which allows you to sort by price, airline, time, flight duration etc. The hotel search function is also easy to use and too, has various sort options. The Kayak app also includes a flight tracker, directories of airlines and baggage fees, airport info and also, a packing list feature. Kayak is a free app.
itunes.apple.com
8

Gate Guru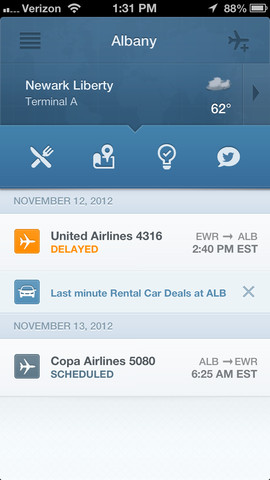 This is one of CNN's 5 favorite travel apps for 2013 and has also been recommended by CNN, US today and the New York Times. Gate Guru is an absolute must for anyone who spends any time at all in airports. The app includes a mass of airport info, flight statuses and security line wait times. You'll find terminal maps, reviews of airport restaurants and a pile of handy tips. Gate Guru remains one of the great free travel apps.
itunes.apple.com
If you're an avid traveler, keeping up to date with the best travel apps for 2013 can be almost a full-time exercise but my advice is to find the ones you like and provide the best info in the easiest and quickest manner, and then just keep them updated. What travel app couldn't you be without?
Please rate this article