If you're going to be visiting New York and have a love of sweets, then it's essential for you to know the Top 10 Dessert Places in NYC. The city is known for having some of the most delicious food in the whole world, and that goes for the decadent final course, too. From high end ice creams to down home pies and cakes, there are so many delicious dessert places in the city that it's hard to know where to start or what to choose. Don't worry, though – you can work your way through this list of Top 10 Dessert Places in NYC!
---
1

Cafe Lalo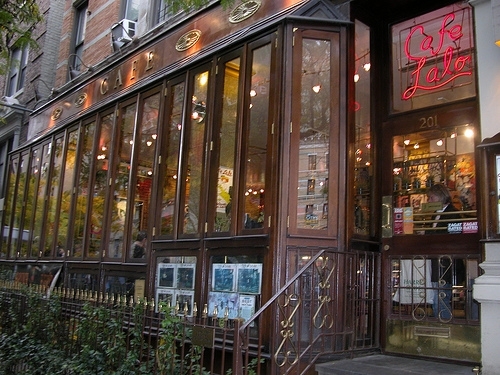 Photo Credit: Jennifer Gerlock
While Cafe Lalo is definitely a top dessert place in NYC, it's not your typical spot. The menu is absolutely mind blowing. There are more than one hundred kinds of pies and cakes, tons of brownies, plus assorted tarts, cookies, mousses, fondues, smoothies, milkshakes, and even more. You can get ice cream, gelato, and all kinds of traditional desserts as well. The atmosphere – exposed brick and jazz music – helps make it one of the best. It's located on West 83rd Street, if you want to try a bite!
---
2

Payard Patisserie and Bistro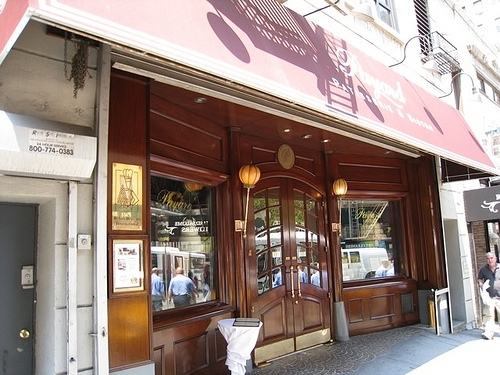 Photo Credit: phebehung
I'm so into French cuisine that you know this had to make the list. Francois Payard runs the place, which can be found at 1032 Lexington Avenue. If you like the richness of French desserts, you have to go here. There are truffles, cakes, and cocktails with a dessert twist. For my pick, you ought to try one of the Bistro's top sellers, the Upside-Down Bittersweet Chocolate Souffle.
3

Once upon a Tart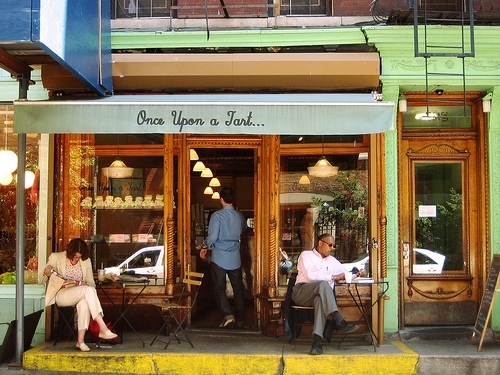 Photo Credit: roboppy
I absolutely adore tarts, so it's no surprise that this made the list, either. You can eat pretty much anything here, but it's the desserts and baked goods that will really get you. Found at 135 Sullivan Street, you can't miss the gorgeous outer facade either – and a list of specials is always waiting for you out front!
---
4

ChikaLicious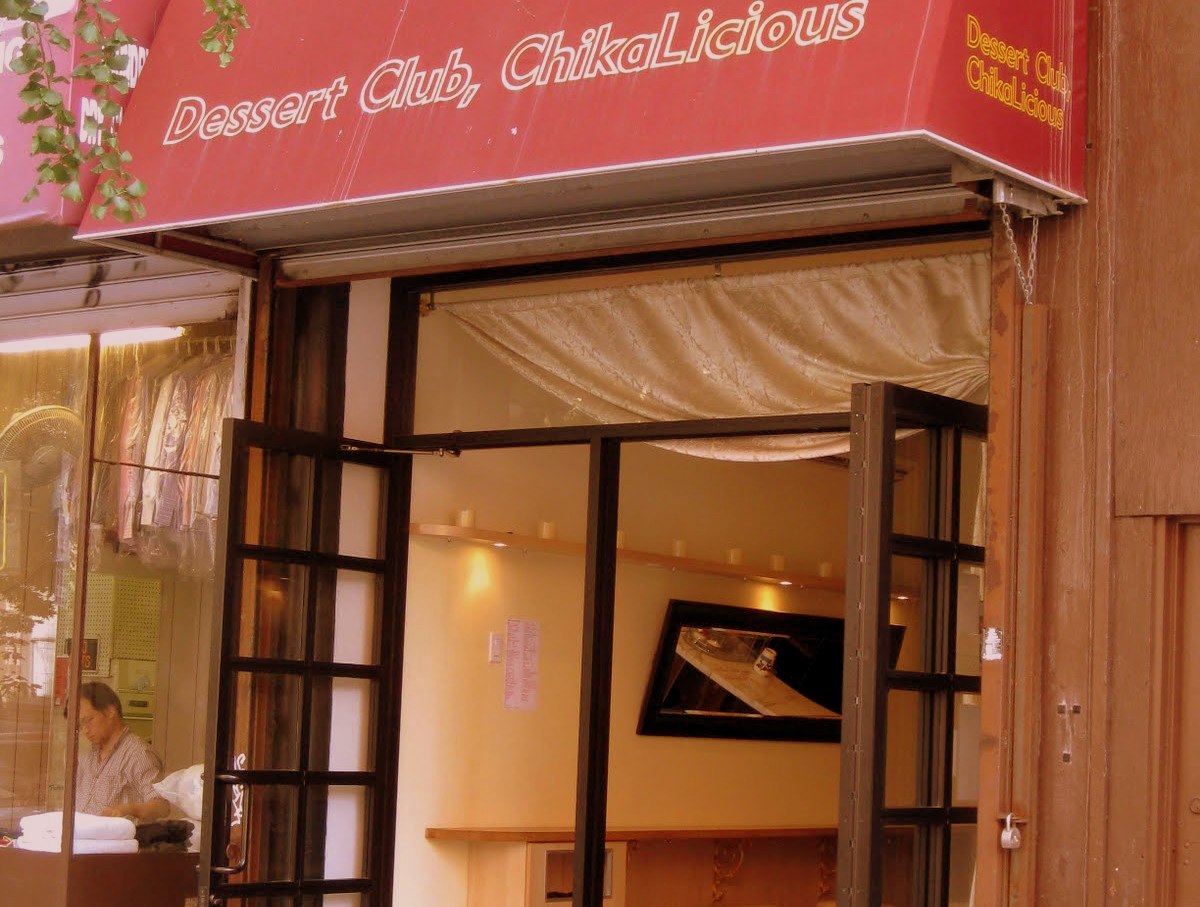 Photo Credit: toliveandeatinnyc.blogspot.com
If you're into cakes and cupcakes, in flavors like s'mores and toasted almond, apple pudding cakes, Valrhona chocolate mousse, and similar delicacies, a stop by ChikaLicious is a must. Their signature desserts are crazy delicious – and crazy innovative, too! If you want to try a custard cookie eclair, a chocolate sorbet macaroon, or a brioche bread pudding, get to 204 E. 10th Street post haste! This is a** top dessert place in NYC you have to try**!
---
5

Max Brenner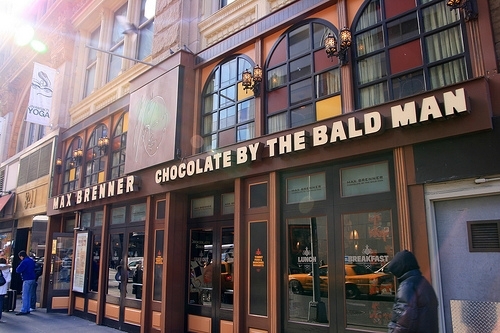 Photo Credit: wsifrancis
Max Brenner's place is incredible, and it serves dessert for meals! We're talking delicacies like peanut butter pralines for breakfast and chocolate soup or pizza for lunch. You can't miss it – all you have to do is stroll down Broadway and look for 841.
---
6

Chinatown Ice Cream Factory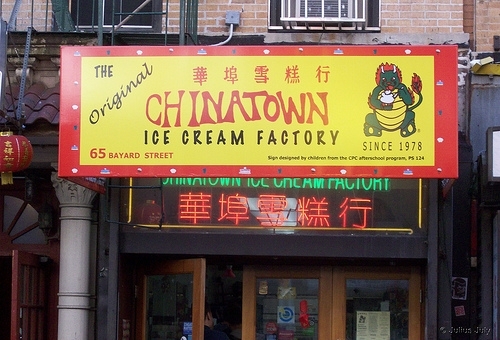 Photo Credit: JuliusJulyPhotos
At 65 Bayard Street, you can get pretty much any ice cream you've ever desired – and many that you haven't even thought of. Regular ice cream flavors include almond cookie, cherry pistachio, lychee, PB&J, egg custard, red bean, and zen butter. If you want something more exotic, you can get avocado, blueberry cheesecake, pumpkin pie, coffee brandy, or wasabi, for those truly daring palates out there.
---
7

Dylan's Candy Bar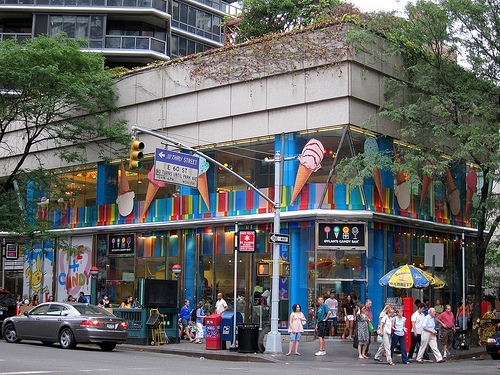 Photo Credit: Muy Yum
Dylan's Candy Bar has pretty much been popular since inception, featured on hundreds of shows, and known from east to west. It's more a place to get candy on the go, but that's all right. If you're like me, you don't mind munching as you walk anyway. This place is about as close as you can get to Willy Wonka's factory, except you only have to go as far as 1011 3rd Avenue, right at 60th Street.
---
8

Spot Dessert Bar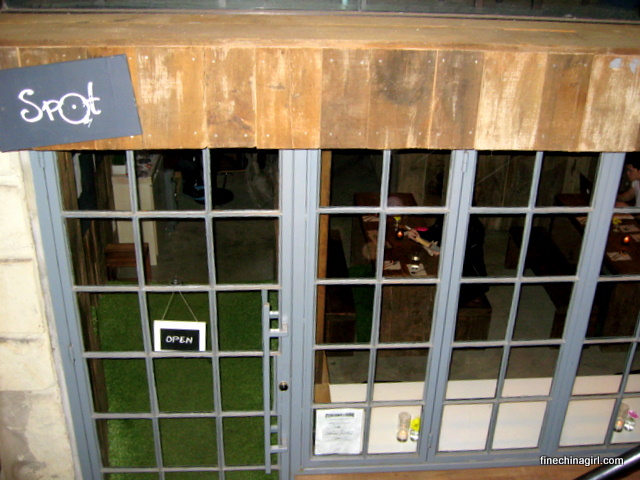 Photo Credit: finechinagirl.com
This dessert bar, located at 13 St. Marks Place, is too cute – and too tasty. Spot's offers cupcakes, cookies, and ice cream, not to mention seasonal specials. For instance, right now, you could get pineapple tiramisu, Ovaltine panna cotta, a chocolate green tea truffle cake, or a white miso semifreddo, among others. Traditional cupcakes are offset by choices like chocolate green tea fruit jam and vanilla caramel Vietnamese coffee, and the cookies … wow. Coconut Nutella almond macaroons, Japanese almond cookies, and chocolate ginger bombs! As for ice cream flavors, they may not be as various as what you can get at the Chinatown Ice Cream Factory, but they're still pretty amazing. Definitely one of the top dessert places in New York City!
---
9

L.a. Burdick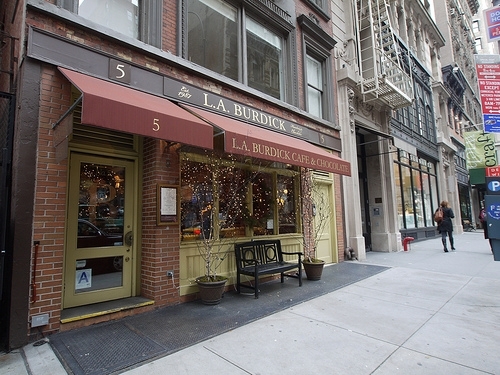 Photo Credit: lulun & kame
The nice thing about Burdick's is that you can order a lot of stuff online, if you can't make it down to East 20th Street. I'd certainly try, though, because this is a top dessert place in NYC for a reason. Their dessert menu is enormous, and includes such scrumptious potables as chocolate mousse cake, Zuger Kirsch, chocolate lemon cake, the Harvard Square – dense chocolate with vanilla and walnuts – an authentic Linzer torte, plus plenty of tarts, croissants, and cookies. And don't forget The Burdick, which features layer upon layer of japonaise biscuit with rum ganache.
---
10

Rice to Riches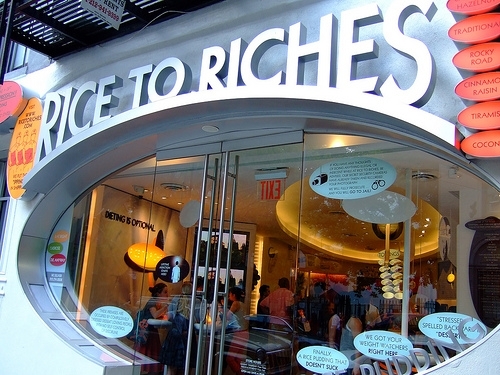 Photo Credit: yosoynuts
You can actually order from Rice to Riches too, but it's worth a visit to Spring Street. You wouldn't think a place that specializes solely in rice pudding would be so popular, but it really is! With flavors like Coast to Coast Cheesecake, Coconut Coma, Fluent in French Toast, Man-Made Marscapone, Panna Cotta, and Sex Drugs and Rocky Road, it's easy to understand why!
Now that you know the** top 10 dessert places in NYC**, it's time to start working your way through them! Be sure to bring along your comfortable jeans when you visit the city, because you're going to need the extra room! Are there any decadent dessert places that you wish were on this list instead?
Top Photo Credit: weheartit.com
More
---
Comments
Popular
Recent