Want to know where the experts are recommending as the top worldwide budget destinations for 2014? Every year – usually at the beginning, everyone with a connection to the travel industry will publish their lists of the best destinations for the year for practically every different type of vacation. I have scoured the lists and identified some of the most recommended budget destinations for 2014.
---
1

Nicaragua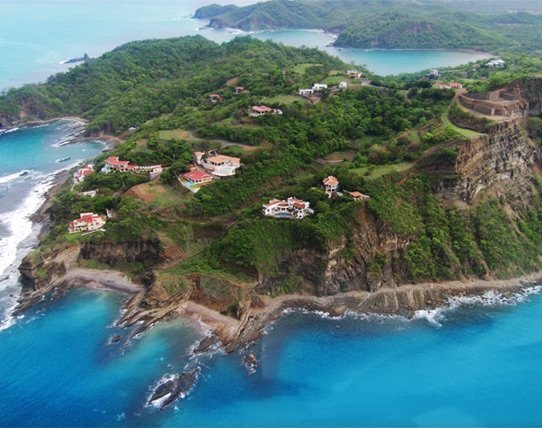 While other Central American countries are popular with travelers, Nicaragua should be on your list of budget destinations for 2014. Civil and political unrest and destructive earthquakes have scared away all but the hardiest travelers, but the country has been quiet for several years. Economic accommodations include hostels, dorms and hammocks, renting for as little as $5.00 per night. Spend less than $10 per day eating food from street vendors; however sit-down meals don't cost that much more. Buses or taxis are efficient and inexpensive. Visit the plentiful historic buildings and museums for as little as $2 per visit, or take in the remarkable volcanoes. Float down the Rio San Juan or visit the popular San Juan Del Sur beach, a magnet for surfers and backpackers. For a few dollars more, hire a small boat to take you to the many islands on the Caribbean Sea coast.
---
2

Bulgaria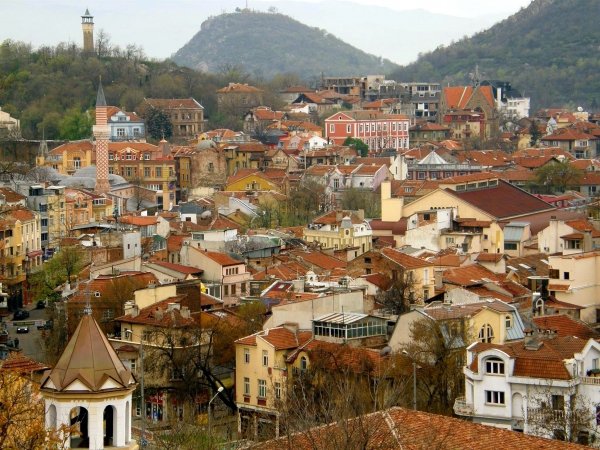 Bulgaria is an often overlooked destination, but it's one of the best budget vacation destinations in Europe. Private rooms are prolific, offered by the locals at a very reasonable price (look for signs that say "zimmer frei"), as well as numerous hostels, which may include one or two meals along with the price of a bed. Local street markets offer not only fresh fruits and vegetables, but cheap meals such as pizza, hotdogs and sandwiches. Street food usually ranges between $.50 to $2, but restaurant meals seldom cost over $10. Those that prefer their drinks with a kick will find some of the cheapest wines and beers in Europe. Bus travel is cheap. While you're there, visit some of the monasteries, which don't charge admission. Museums and other attractions seldom exceed $4 entrance fee per person. Nature lovers will enjoy ample skiing, hiking, rafting, rock climbing and cycling opportunities.
3

Portugal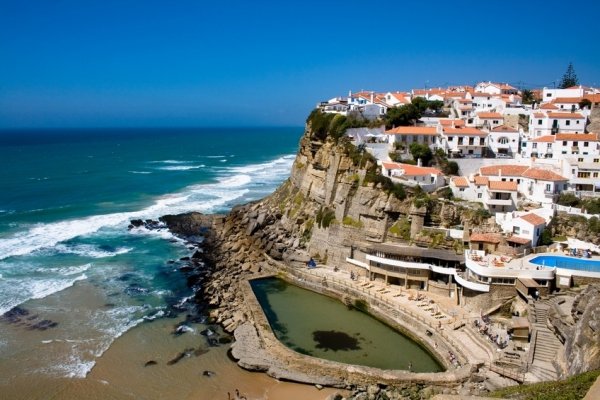 Portugal is another of the great European budget destinations for 2014. It's fairly easy to get by on about $40 per day or less and still enjoy the sights. Camping is available for as little $6 per night, and hostels are only $15 to $20 per night and often include breakfast. Lots of attractions are free, like sunning yourself on the beach or visiting museums on days when entry is free, usually Sundays. When dining in a restaurant, take advantage of meia dose, or half servings, where one order is shared between 2 people. While you're there, visit some of the numerous beaches where you can surf or sunbathe. Visit medieval villages like Monsanto or Marvao, and the walled town of Óbidos. Many bars and restaurants offer happy hours, with cheap drinks and food.
---
4

Fiji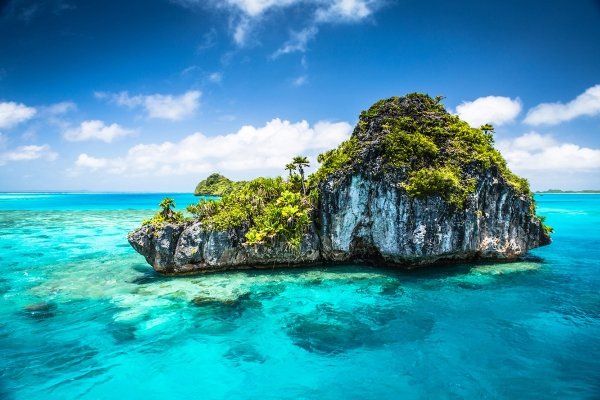 Enjoy the warm breezes and the laid back atmosphere of Fiji for a fraction of the cost of other island vacations, making it one of the top tropical picks for budget vacations in 2014. Accommodations are plentiful, and hostel beds range from just $6 to $20, even at the resorts, and some include breakfast. If you wish to take in the local fare, go to one of the many farmers markets or street vendors for fresh, but inexpensive produce. Fresh, hot bread shops abound, where an unsliced loaf may cost only $.50 to $1. Kava, Fiji's national drink, is a sedating tea available almost anywhere and is an inexpensive way to enjoy some of Fiji's culture. Sit-down meals aren't expensive and can start at only $4. Take public transportation or taxis to your destinations for just a couple of dollars. While you're there, enjoy backpacking, the stunning beaches, and island hopping (water taxis are very economical).
---
5

Karnataka, India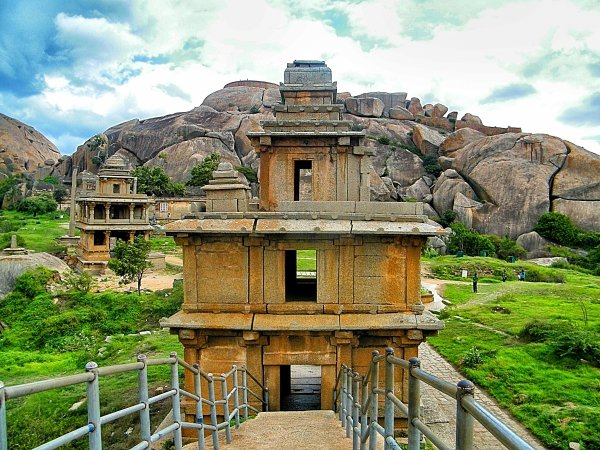 Karnataka, a state in India, is often overlooked in favor of more popular Indian spots, but should definitively be on your possibilities for 2014 budget vacations. Karnataka offers a fulfilling mix of nature, history, and sunny beaches. Lodging is cheap, and accommodations can be located for as little at $10 per night, but even the resorts offer low cost accommodations starting at about $25 per night. Transportation is cheap and plentiful, and includes busses, taxis and trains. While you're there, take in the sunny beaches or visit the many ruins and temples, most of which are free of charge. For about $20, you can visit Nagarhole National Park, a great place to see elephants and other animals in their natural habitat.
---
6

Palawan, the Philippines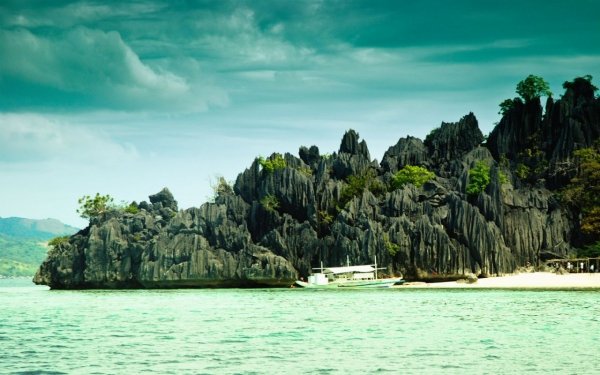 Put Palawan on your list of possible budget destinations for 2014. The abundance of natural beauty is well worth almost any price, but it's surprisingly economical. Hostel beds are available but hotel rooms start at only $20. Public busses and Jeepneys are available for the popular island destinations and within the towns there are usually motorized tricycles available for day tours for as little as $11 per day. Throughout Palawan there are jungle rivers, white sand beaches and natural wonders such as the Puerto Princessa Subterrainina River National Park, which starts at about $12 for a boat ride into the caves. Divers will enjoy the WWII Japanese shipwrecks at the Coron Reefs, and animal lovers will enjoy the Calauit Game Reserve or the El Niod Marine Reserve Park. All have nominal entry fees starting at about $11, depending on the activity and the duration.
---
7

Ethiopia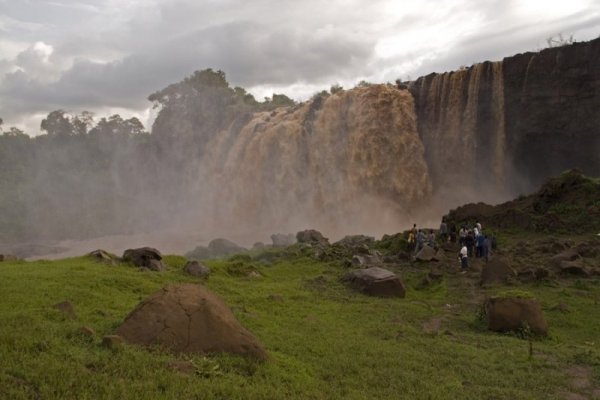 Africa's oldest independent country can also be a great budget destination. Chock full of both natural beauty and historical sites, Ethiopia offers a number of fascinating destinations. While hostels aren't usually found, hotel rooms with shared bathrooms start at about $10 per night. There aren't many independent food vendors, either, but meals at inexpensive restaurants range from about $3 to $6. Roads between cities can be primitive, but flights between cities are cheap, often costing less than $50. Inside cities, take the economical motorcycle taxis or tuk tuks. While you're there, be sure to check out Lalibela, where 900-year old churches are carved out of the rock. Cost of entry is about $50. The Lake Tana Monasteries are a must-see as well. The trip to the islands where the monasteries are located costs about $8, while entry fees into each monastery costs about $4.
If you can afford the flight, which will be the most expensive aspect, these exotic places are all budget destinations within reach this year. These countries offer amazing value for the budget traveler and you certainly won't feel short-changed. Do any of these interest you or do you have a different dream vacation planned this year?
---
Comments
Popular
Related
Recent