I was inspired to write about the things to do in Sacramento after a reader commented on a post that there was nothing to do in the city. A huge city? California? Nothing to do? Pah! Surely not! I have found some great things to do in Sacramento if you're visiting or a resident looking to explore your home town.
Table of contents:
1

View Some Public Art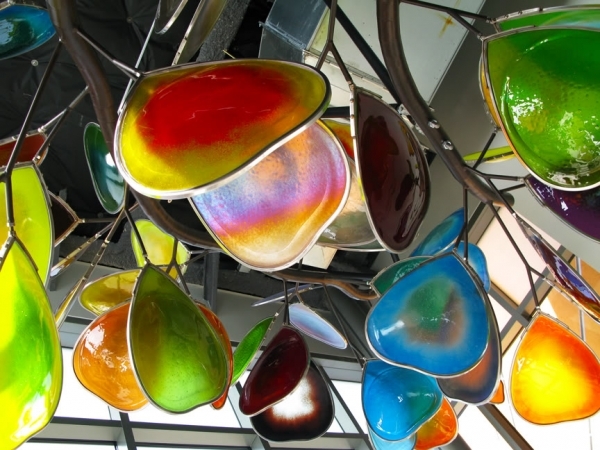 There are more than 600 pieces of public art in Sacramento and many of them can be found outside official buildings. A walk around the city can be as interesting and pleasurable as a trip to any museum or gallery. For example, there is a 16ft bronze named Arpeggio IV outside the Crocker and a large silver horse at the Safeway. Of all the things to do in Sacramento this can be one of the most invigorating.
2

Visit the Old Towns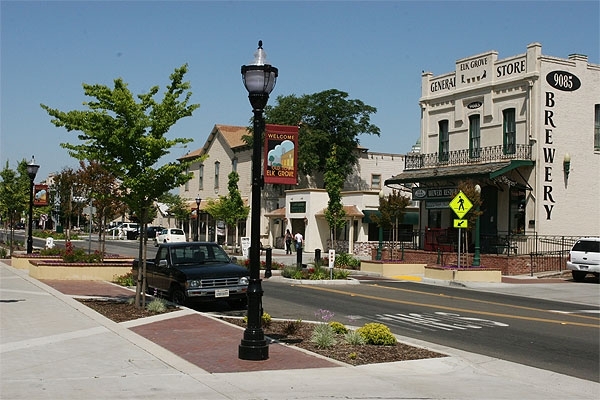 For a flavor of the way life used to be, there are a number of "old towns" that can be visited such as Fair Oaks, Elk Grove and Folsom. In Fair Oaks there is a hardware shop that still uses the old style cash register and Folsom has a plethora of aging antique stores and this is one of the great places to go in Sacramento.
3

Take a River Trip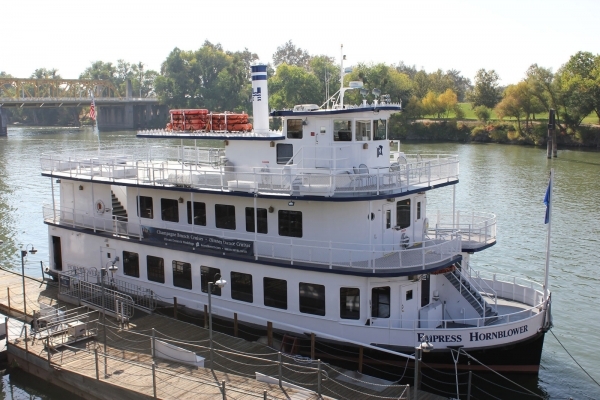 No visit to Sacramento would be complete without a trip down the river and there are a couple of companies that will be able to arrange the tour. The journey starts at Woodland and goes through Fremont Trestle and 28 miles later you are in Luvdahl. There are journeys where there will be a Murder Mystery tour and then at Christmas or Halloween there are themed events. What a great way to see the sights of Sacramento. For a quiet evening, the Delta King provides the ideal surroundings. It does not matter whether you just want to enjoy a drink or have a full meal, it will be a memorable occasion. To really get the most out of the time spent on the whitewashed paddle steamer there is a theatre and rooms that can be hired for the night. Just travel to Old Sacramento and get on board.
4

Take the Kids to William Land Park
Children are not forgotten about and there is a lot for them to do at the William Land Park. Here they can feel part of the fairy tale and as they are welcomed inside by Humpty Dumpty. It is a magical visit from beginning to end. Whether they decide to walk the Crooked Mile, have fun with the animals or help in the gardens, they will leave having had the time of their lives. It is a number of attractions in Sacramento aimed at children.
5

Step Back in Time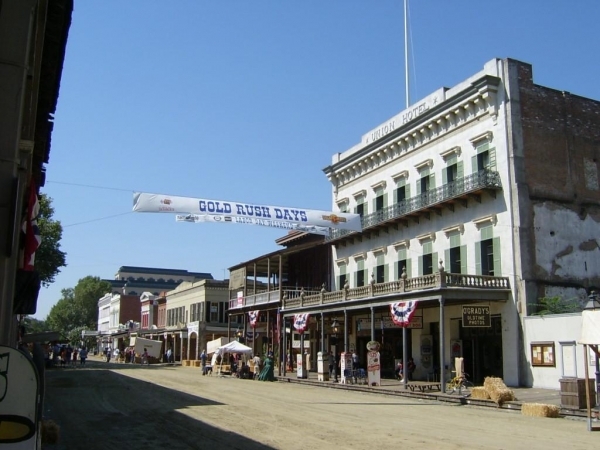 Built back in 1843, and originally known as New Helvetia Sutter's Fort State Historic Park, this has been a trading post and was also used as a place of safety for survivors of the earthquake of 1906. If you manage to be there in the middle of January, there will be a day when you can feel as if you have stepped back in time and can see just how they lived, cut wood and made rope. There are lots of things for children to do so will be a great day for the whole family.
6

Take the Hysterical Walk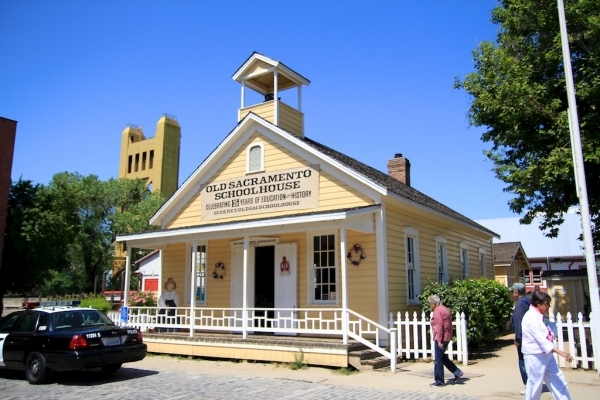 Not everything has to be educational and Old Sacramento is full of interesting things to see and do, restaurants and night life. If you like kitsch then you will be well catered for. In order to find out about the past you can take the Hysterical Walk – not a spelling mistake – and find out many of the funny events that have taken place there. It is a walking tour so make sure you are dressed appropriately for one of the funniest things to do in Sacramento.
7

See the Wildlife at Folsom Zoo Sanctuary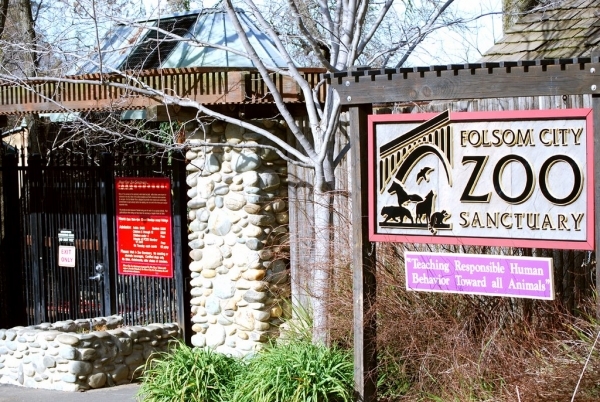 Animal lovers will be able to visit Folsom Zoo Sanctuary set in Folsom City Park and see how well the rescued animals are being looked after. The aim of the zoo is to show how some animals have been treated and how they need help. Alongside lions and tigers are the likes of bobcats and cattle. It is a place for people who don't like the idea of caged animals to feel less uncomfortable as this is the only place these animals can survive. Some animals do work for their keep, like the bears who are helping develop bear proof food containers!!
8

Have a History Fix at the Leland Stanford Mansion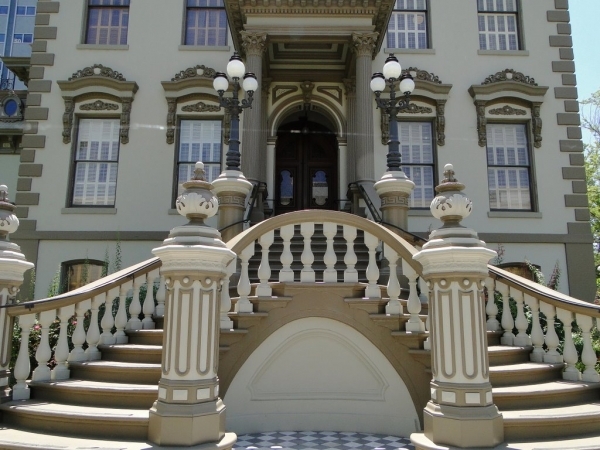 Now a State Historic Park, the Stanford Mansion was once home to the man who founded the eponymous university. Leland Stanford was also the man who drove home the famous Golden Spike in 1869, completing the Transcontinental Railroad. Enjoy a guided tour around this historically and culturally rich home and grounds.
9

Attend a Festival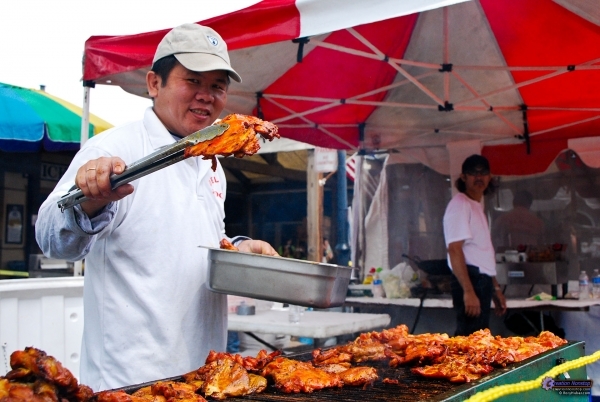 Among some of the best things to do in Sacramento are its festivals which are many and varied. In spring and early summer you might want to experience the city's cultural diversity at the Festival de la Familia or the Pacific Rim Street Fest. If music is your thing, the Sacramento Jazz Jubilee or Pops in the Park will be right up your street and talking of feet, if you like to run, the Run to Feed the Hungry takes place each Thanksgiving Sunday morning. As thoughts may already be turning to the holiday season, one of the great attractions of Sacramento is the Christmas displays in Dovewood Court in Orange-vale, where the folks go all out and OTT with the lights and decorations.
So, as you can see, there are plenty of interesting things to do in Sacramento, and this doesn't include all the historical attractions, museums, galleries, theaters, professional sports teams, great shopping, farmers markets, and eating out. Do you live in or have you visited Sacramento? What things do you recommend?
Please rate this article