A lot of the advice on AWS is all about writing things down and keeping a journal, so I thought I'd throw my hat in the same ring and suggest some deliciously wonderful travel journals to record your memories and experiences. Travel journals are a wonderful do-it-yourself souvenir that will bring you many years of future joy when you revisit them and flick through the pages. Paste in photos, tickets and other visual aide-memoires as well as filling the pages with all your travel adventures. Before you head out on your next trip, treat yourself to one of these travel journals.
Table of contents:
1

Istria Designs Travel Journal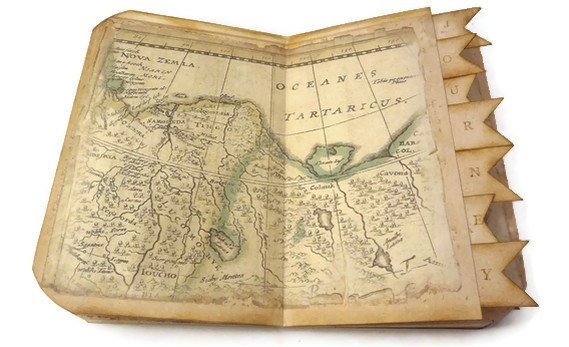 I love this! If you're a fan of retro and vintage, check out the charming travel journals produced by Istria designs at etsy.com. There's a nice selection and they are all handmade.
2

Slipped-in-Suede Journal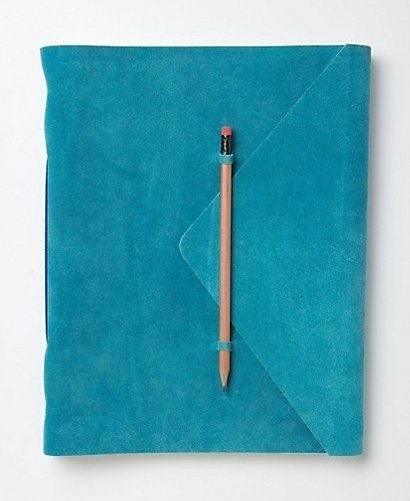 Ok, so it looks pretty boring but 1. It is made of lovely soft suede in some delightful colors and 2. It has a slot to keep your pen/pencil handy. Do you really want to be scrabbling around to find your pen? Sometimes, the simplest solutions are the best and this one comes from anthropolgie.com.
3

Pocket Journal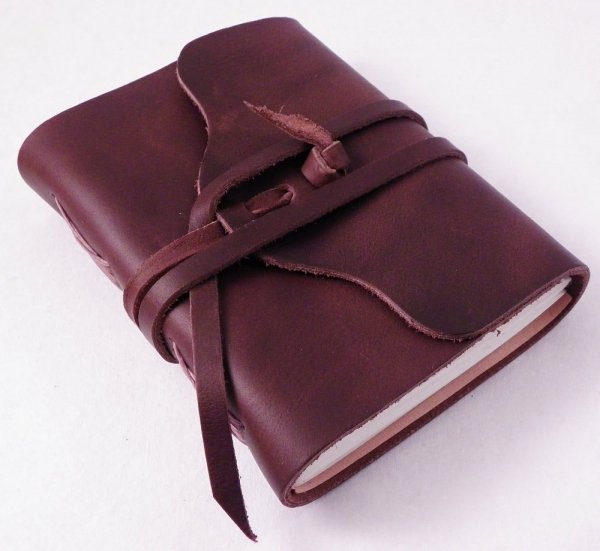 If you don't want to take up too much space, this leather bound journal is perfect. Even better, from my personal point of view, is that inside the rich chestnut leather, the pages are handmade paper – a major bonus for green travelers looking for environmentally friendly travel journals. This one is available from Amazon.com.
4

Ticket Stub Journal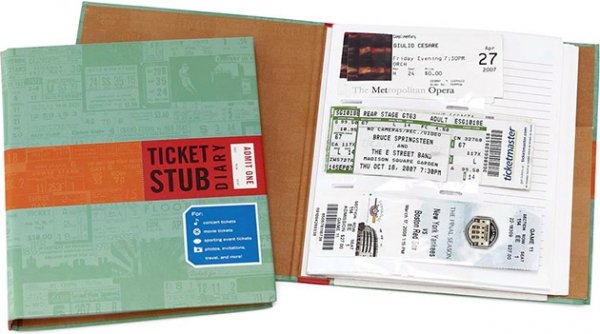 This is one of the more unusual and more specific types of travel journals available. If you're not really a writer but would still like to keep mementos of your trips and travels, the ticket stub diary is exactly what its name suggests. There's room to store your tickets along with space for a few lines of memories and details. Available from uncommongoods.com.
5

Weatherproof Journal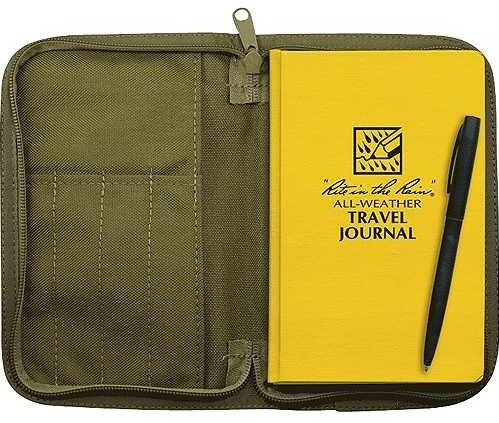 You know something? I got pretty cheesed off with looking for travel journals because seriously, there just aren't that many cute ones out there – really disappointing! So, I thought let's find some useful ones instead. I happened on this one and am quite impressed. With the weatherproof journal you can actually still record your experiences in the rain. It claims to be completely weatherproof with the all-weather-pen being able to write on wet pages. Made by Rite in the Rain, you can buy this one from Amazon.com.
6

Colored Ornament Journal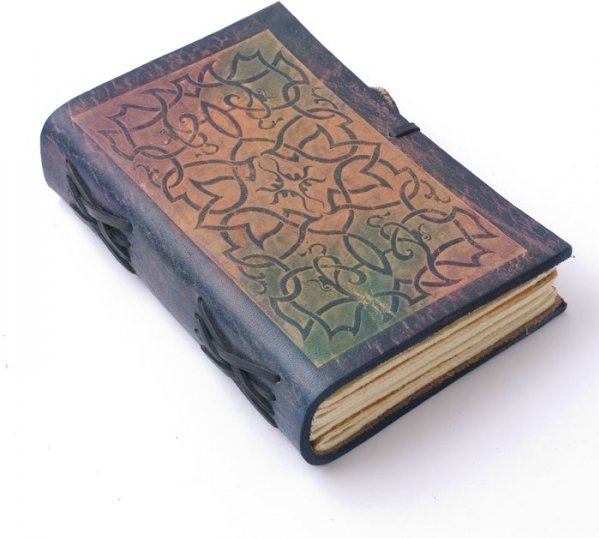 If you like tooled leather and something a little different, check out gildbookbinders.com. They have a very nice selection of journals. They aren't specifically travel journals but they are beautiful and multi-purpose. I love that the site gives you the story of how the leather is made and from where the paper is sourced.
7

Beaded Journal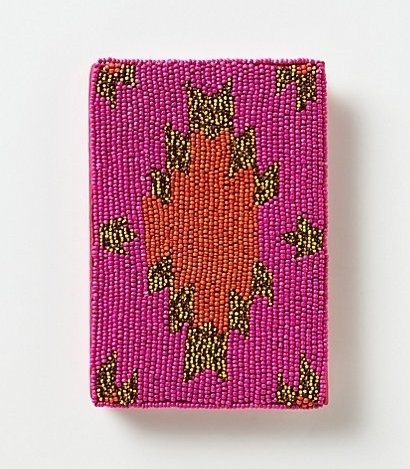 The colors of this one caught my eye but when I read that it was made of beads I thought it wasn't a good idea for a travel journal. The reviews however say otherwise and that it is hardwearing enough to be stashed in a suitcase or rucksack. It's available from Anthropologie and comes in pink, coral or green with varying patterns.
8

DIY Journal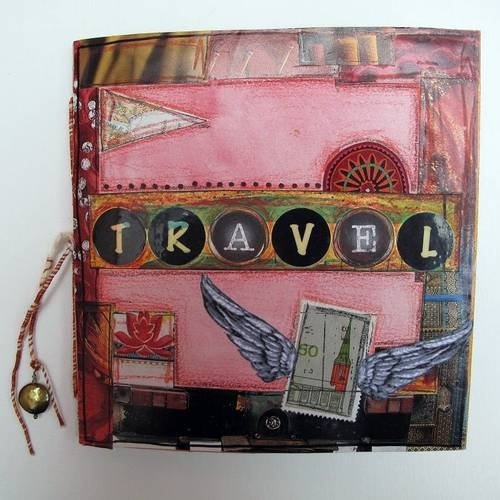 I have come to the conclusion that pretty much any journal can be made into one suitable to record your travel musings. Buy a plain journal – preferably with a recycled paper cover – and change it up yourself. You can combine your love of travel with your other passions, or you can go with a theme of the destination of the trip you will be recording.
9

Kids Travel Journal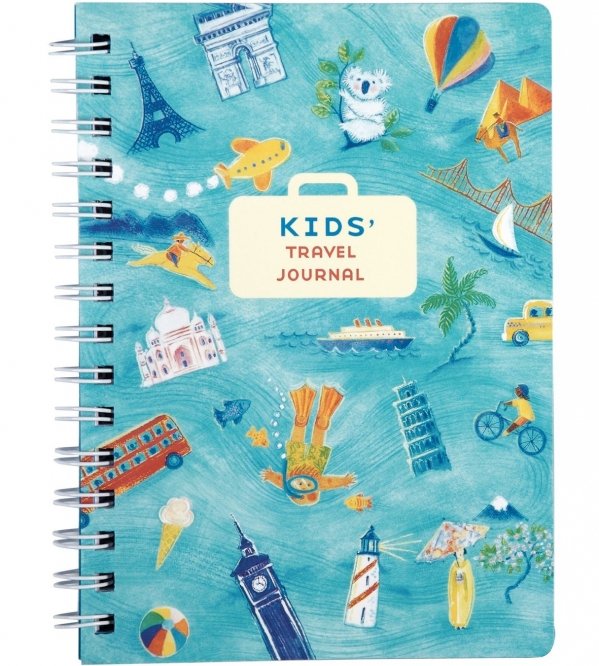 Lastly, one for the kids. Getting your children to complete a travel diary is a great way to foster a love of writing. This bright colored journal just tempts them to recording all their marvelous travel experiences. And, the bonus is that when they have to write their homework essay on "what I did this summer" – it's a breeze because it's all in their journal. Buy this one from Amazon.com.
After my experiences of trying to find some fabulous travel journals, I advise you to do what I always do. Find any journal that takes your fancy! Unless you are going to invest some fun time in decorating it yourself, it's what's inside that will count. Do any of these tempt you into keeping your own travel journals?
Please rate this article