Places to celebrate St. Patrick's Day aren't just restricted to Ireland. Celebrations occur worldwide to celebrate the day of St. Patrick, the patron saint who is considered to be the man to have brought Christianity to Ireland. Estimated to have died on this particular date, he is a national apostle of Ireland and St. Patrick's Day is a major celebration. When the Irish moved abroad they continued to celebrate St. Patrick's Day annually and thus began the various ways of celebrating worldwide. Every year on the 17th March, green is the color of the day wherever there is strong Irish community or Irish roots. Some of these 8 Special Places to Celebrate St. Patrick's Day will be obvious – others might surprise you.
---
1

Dublin, Ireland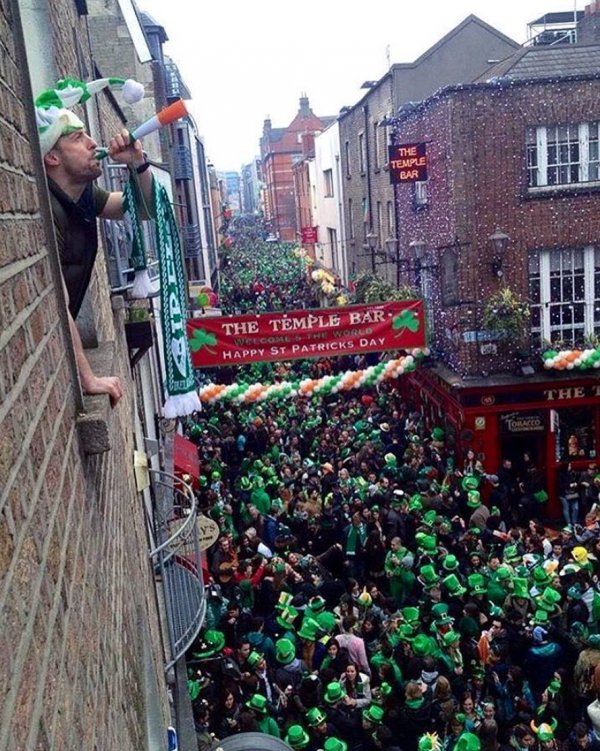 Of course, the best place to celebrate an Irish holiday would be in Ireland. To celebrate St. Patrick's Day, Dublin transforms into a city-wide party zone from 12-17th March with street performers, artists, dancers and giant puppets roaming the street.
---
2

Chicago, USA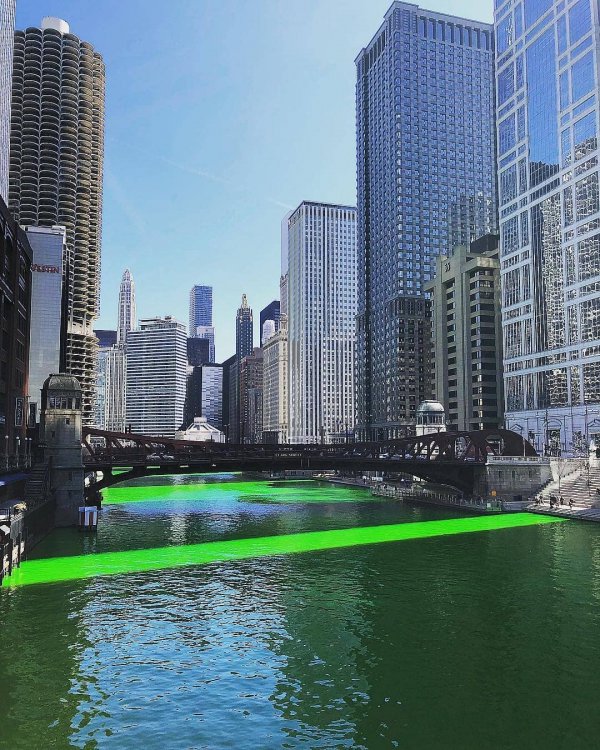 An interesting fact: over a million occupants of Chicago are descended from Ireland. Therefore, there is one huge green party in Chicago on the weekend up to St. Paddy's Day. Chicago is one place to celebrate St. Patrick's Day in real style. On March 17 they turn Chicago River bright green by pouring 45kg of vegetable dye into it before the parade that starts at noon.
---
3

Buenos Aires, Argentina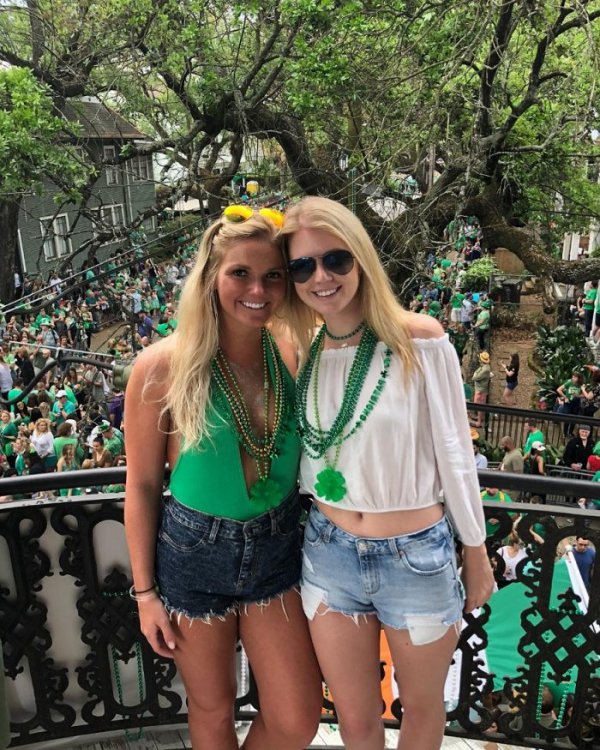 Not many non-English speaking countries celebrate St. Patrick's Day but Argentina and Uruguay are the exceptions. Outside of Ireland, Argentina has the 5th largest Irish community due to a British invasion in 1806 that consisted of numerous Irish soldiers. So, in Buenos Aires, more than 50,000 people dress in green to party along Reconquista – a street that has several Irish pubs – all thirsting for a luscious pint of Guinness!
---
4

New York, USA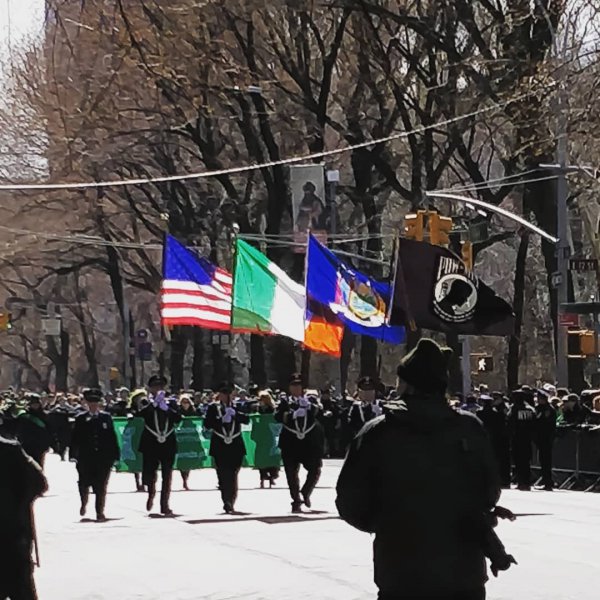 5th Avenue comes alive on St. Patrick's Day with a huge Parade, consisting of floats, vehicles, exhibits, and marches. On average, New York attracts 150,000 marchers and over a million people to see the celebrations.
---
5

Boston, USA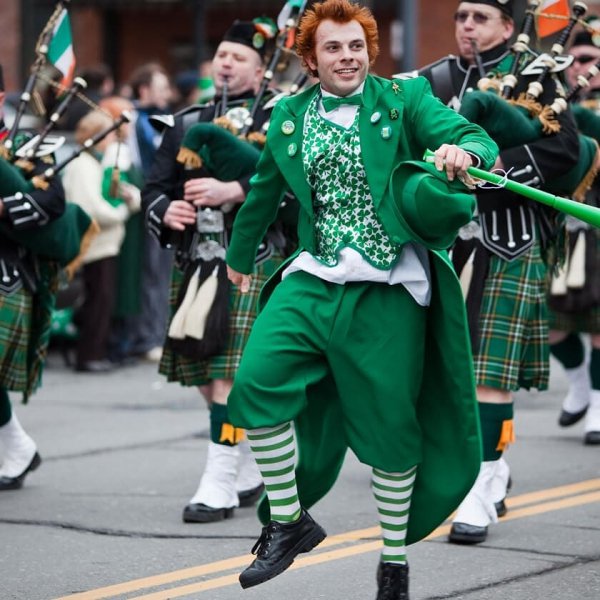 Another city in the USA that has strong ties to Ireland. Boston is the closest major port in America to Ireland and so was the main entry port for Irish immigrants. It has a famous basketball team called the Celtics and Boston has the most Irish pubs outside of Ireland. Irish Bostonians celebrate St. Patrick's Day for a week around the 17th, including an Irish heritage walk, a St. Paddy's Day Parade and Irish band performances. An estimated 60,000 people see the celebrations.
---
6

Savannah, Georgia, USA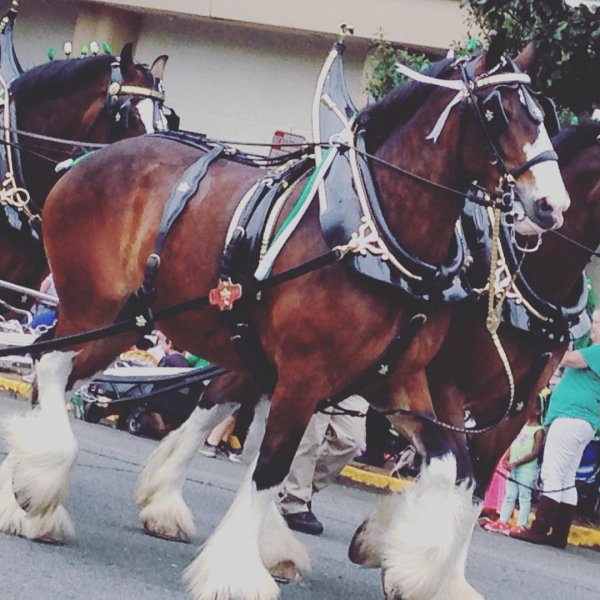 Around half a million people arrive in Savannah annually to celebrate St. Patrick's Day Parade on the 17th March. The first parade took place in 1813, and only consisted of a small number of men with Irish heritage who got together to commemorate the death of St. Patrick. It eventually grew to be a major annual celebration for the city over the years, with fountains spurting out green water to celebrate the colors of Ireland.
---
7

Sydney, Australia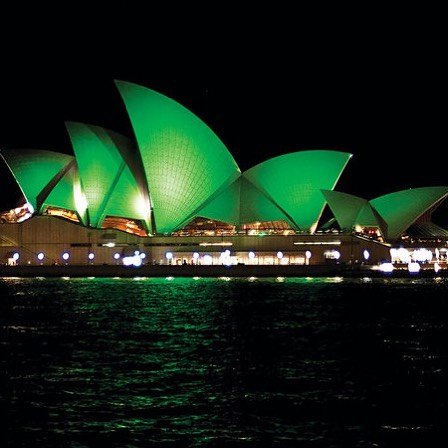 March 17th in Australia would be the warmest way to celebrate St. Patrick's Day! Sydney is a lively city full of people and rich in culture, and celebrates with its numerous bars, music and a parade on March 21st. In this parade, all 32 Irish counties are represented to commemorate Ireland.
---
8

Montserrat, the Caribbean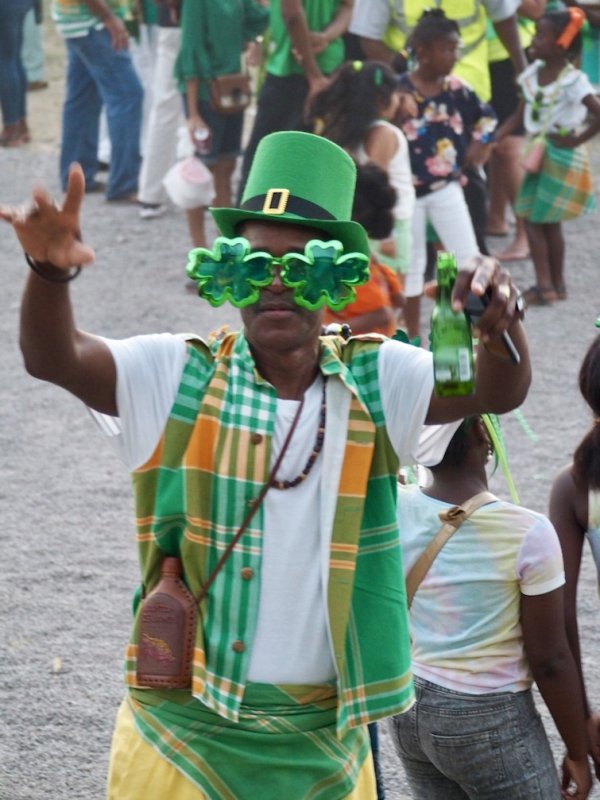 Similarly to Argentina, it may seem strange that the Caribbean would be one of the places to celebrate St. Patrick's Day. It has however, had an Irish connection since the 17th century when Irish Catholic servants found friendly Montserrat when they were disregarded by other English-ruled Caribbean islands. The Irish mixed with the African slaves, creating a unique Afro-Irish culture. Thus, often St. Patrick's Day is a bigger event in the Caribbean than in America, as the festivities last a full week with parades, people clad in green wearing shamrocks with calypso and iron-band music surging the parties forward. The pubs even dye the beer green.
So there are many places to celebrate St. Patrick's Day with full-blown festivities that promise days of fun. Many places have an Irish heritage that keeps the celebrations upbeat and full of flavor. Even if history is not your thing then you won't need to go far for a good old Guinness on tap at an Irish bar besides any of these 8 Places to Celebrate St Patrick's Day. Have you ever been to any of these cities to celebrate this great Irish holiday?
Top Photo Credit: weheartit.com
More
---
Popular
Recent