Street markets are among the exciting travel experiences in any country, but the best souks take it to a whole other level. The souks of the Middle East are among the oldest marketplaces in the world and many of them have looked intrinsically the same for centuries – narrow alleys of small stores and stalls with goods of every nature piled high. The best souks are an amazing assault on the senses. The intense scenery, the colors, the aromas and the noise juxtapose to create an attention-grabbing melange for sight, sound and smell, and when you throw in that you can touch the goods and feel the fabrics and materials, and that street food stalls punctuate the other goods, your fifth sense is covered too. Every tourist has to try haggling at least once in their life and here are some of the top souks to try your skill.
1

Khan El-Khalili, Cairo, Egypt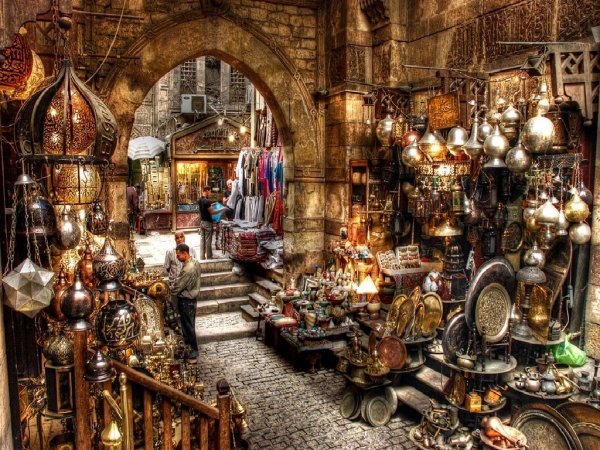 With some foundations dating back to 1382, Khan-el-Khalili in Cairo is one of the oldest and best souks in the world. It is historically so significant that this market influenced the routes of trade from Asia to Europe. Some even say that it inspired Columbus to search for new routes resulting in his voyage to America. It's not just the shopping that the market is famous for; visitors flock the market for its wonderful restaurants and coffeehouses.
2

Old City of Jerusalem, Israel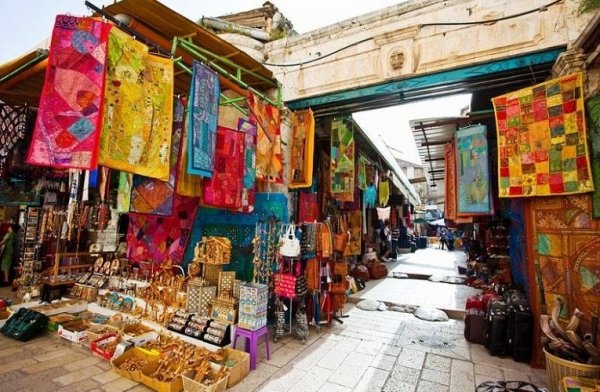 Jerusalem's old city is home to some stunning tourist attractions. The gated walls and the souk add to the charm of the city. There is always someone willing to sell you something – or at least talk you into buying something. Split into the Muslim Quarter, Jewish Quarter, Armenian Quarter and the Christian Quarter, you may be blown away but if you come ready for the experience, this is one of the top souks in the world.
3

Grand Bazaar, Istanbul, Turkey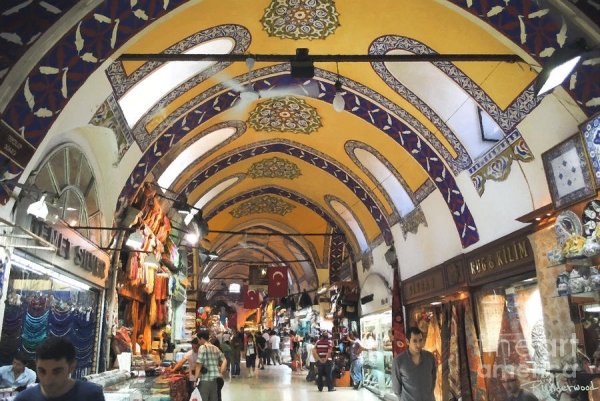 Unusually, Istanbul's Grand Bazaar is covered and consists of a maze of 60 streets and an estimated 5000 shops. From its birth in 1461, the bazaar has attracted millions of tourists and has provided them with some amazing jewelry, ceramics and antiques. The bazaar is so big you are bound to need some rest to regain your energy. Two Turkish spas and two mosques inside the market will give you enough opportunity to relax and then continue exploring one of the biggest souks in the world. And if that hasn't totally worn you out, while in Istanbul, the old Spice Bazaar (also covered) is an amazing place to wander the stalls. With so many colors of spices and graceful ceilings, this one is one of the best souks for photographers. The market consists of 88 rooms and you will find a large variety of spices here!
4

Gold Souk, Dubai, United Arab Emirates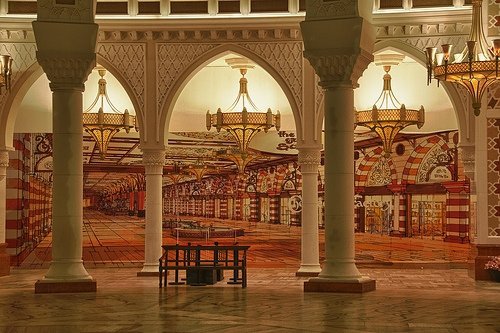 Consisting of over 300 jewelry shops, the Gold Souk in Dubai is a jewelry lover's paradise. With so much to choose from, this is bound to be an overwhelming experience. You can even get same day alterations and witness extreme bargaining styles. If you are in the souk and you smell spices, don't be surprised. It's just the smell from the nearby Spice Souk, which you smell before you see!
5

Mahane Yehuda, Israel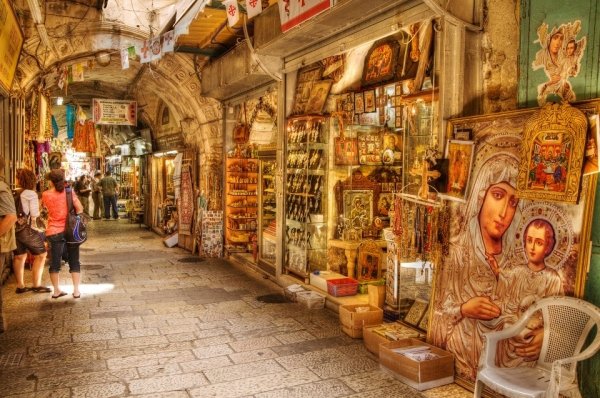 Attention, food lovers! If you are looking for paradise on earth in terms of food, then Mahane Yehuda is the place to be at. The souk consists of over 250 shops selling you the best of Middle Eastern cuisine ranging from the spicy meats and fish to sweet juices. If you were hungry when you entered the souk, chances are you would have found it hard to roam around the market without stopping to eat at the first few stalls you look at. The souk also has some nice design stores and boutiques for when you can eat no more.
6

Manama Souk, Bahrain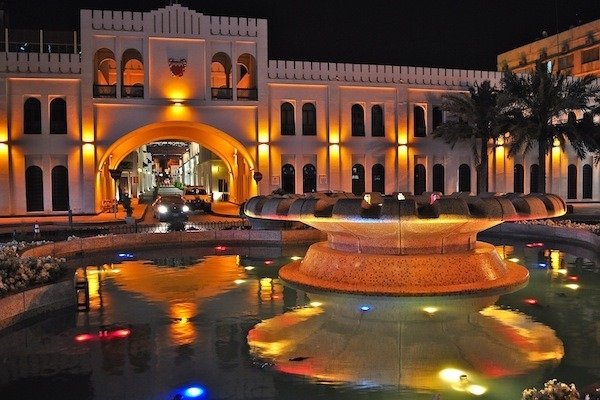 Manama Souk in the capital of Bahrain is home to a wide variety of shops from small stalls to large electronic warehouses. The souk is divided into quarters called 'fareeqs' and it's easy to get lost here because the market is huge! Bahrain is one of the few places in the world where you can buy natural pearls, and Manama certainly has the best quality of pearls that come in different shapes, sizes and colors.
7

Djemaa El Fna and Medina Souks, Marrakesh, Morocco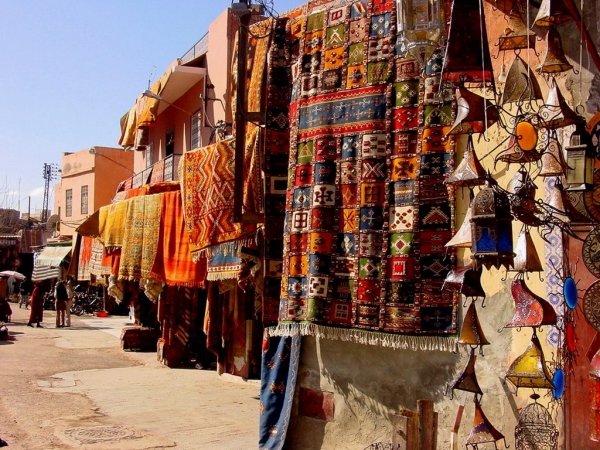 I cannot vouch for Marrakesh's souk as I didn't have time to visit it, but I did visit the souk in Tangiers and if that's anything to go by, I can fully understand why the Djemaa el Fna and Medina souks are considered among the best souks anywhere. Marrakesh is an intoxicating city and much of the drama happens in the old part – the Medina. If you could sit here and watch all day, you'd see the stalls and wares slowly change and morph as you go; as more tourists come so do the merchants and touts and the snake charmers, and then as darkness comes so do a new set of strange sights and smells, and the most amazing foods.
Souks are such fun. You do have to keep your wits about you. There are so many people and so much going on that you have to look after yourself and your valuables. And don't be drawn into a game with stall holders because they always win. But the souks are definitely not an experience to be missed, whichever Middle East country you visit. Have you wandered around any of these ancient markets? Where did you go?