I like to keep an eye on the trends in travel and one that's caught my eye recently is the growing prominence of AirBnB. I love this because as much as it's fun to stay in a hotel, I love the individuality of other options. AirBnb offers some really interesting places I think you'll love. Like these:
---
1

Medieval Splendor at Westhall, UK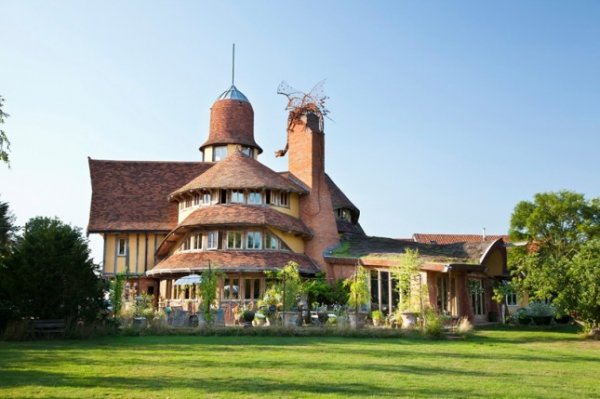 Although not one of the cheaper getaways, this medieval castle in the United Kingdom is certainly one of the most romantic AirBnB bookings you could ever hope to find. Starting at $515 per night for a private room, Westhall is called the Dragon House by the local residents, probably because the house contains a dragon hoard of treasure for you to explore every time you visit.
---
2

Don't Throw Stones in the Glass Cabin, Brazil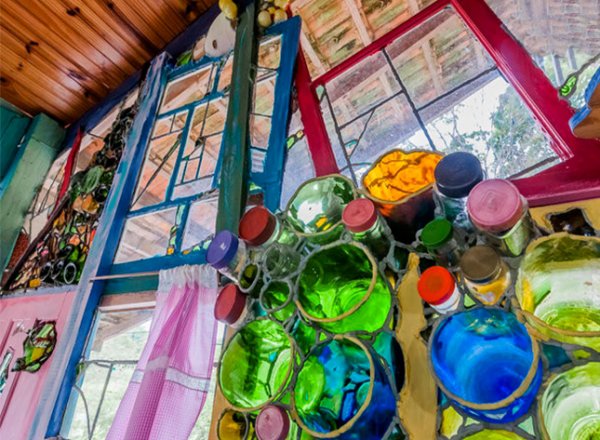 The Glass Cabin B&B puts rather a different spin on recycling glass bottles. This unique and rather colorful home overlooks the lovely Florianopolis Beach in Santa Catarina. Rooms are funky and modern, yet comfortable and well appointed. Cabana Floripa charges around $83 per night.
---
3

Amber's Bell Tent Camping Ground, UK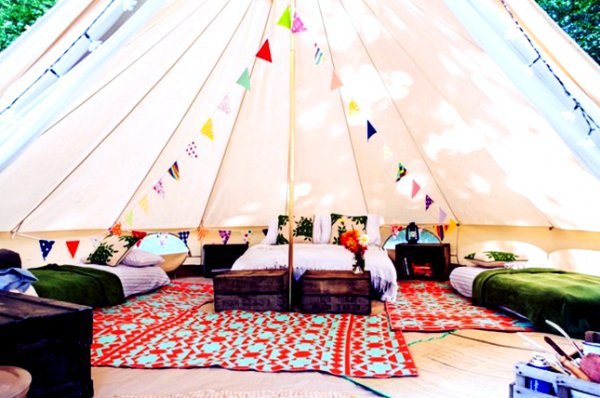 Back in the United Kingdom, intrepid explorers don't need glass houses to enjoy nature at its best. Tents, forts and tepees in lovely historical Norfolk provide guests with all the fresh air they could possibly want. Prices start from $140 per night in this bohemian tent, which sleeps up to five.
---
4

Shambala Caravan Life, France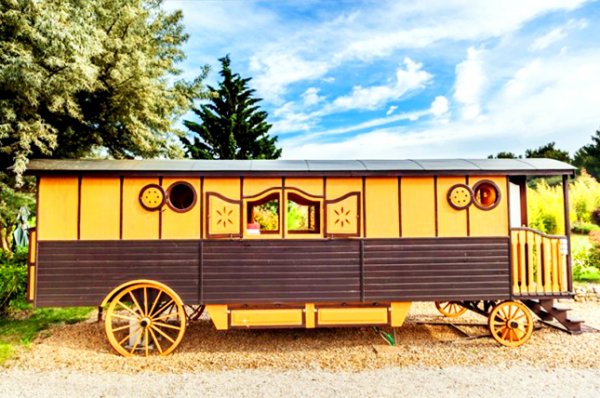 This adorable caravan sits quietly anticipating your visit in the glorious Provence-Alpes-Côte d'Azur. Sleeping up to three guests quite comfortably, the vintage caravan stay includes access to a swimming pool, a BBQ area and home-cooked breakfast prepared by the owner. Larger than a studio, Shambala caravan is located 30 meters from the owner's house, has a private bath and kitchen area and can be rented for weeks or even several months. Prices start at $126 per night.
---
5

Feel like the Snow Queen in Your Greenland Igloo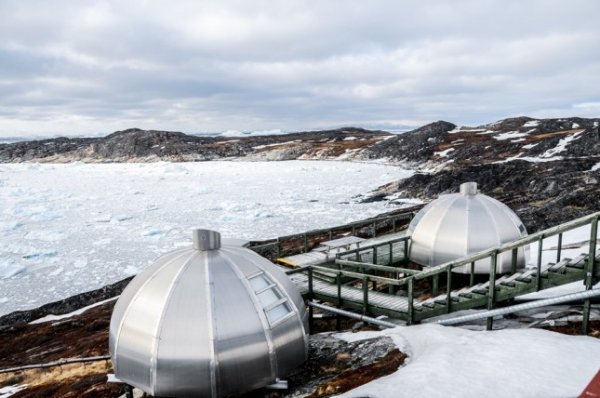 Watch smallish glaciers float by your window, when you stay in this modern igloo on the very edge of Greenland's shores. Chat with passing seals and whales or snuggle up warm and count the stars. You'll feel like the Snow Queen in this igloo, one of the more extraordinary AirBnB offerings out there.
---
6

Be a Hobbit at Underhill Earth House, New Zealand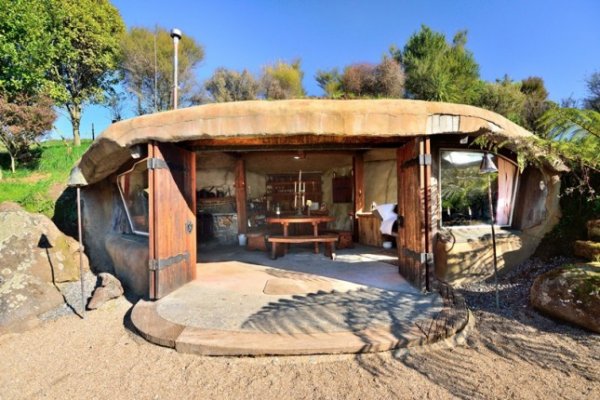 This handmade home has the appearance of a movie location for Peter Jackson's trilogy "Lord of the Rings," but is actually a very comfy and charming B&B. Sit outside those enormous wooden doors and smoke your evening pipe (as provided by Gandalf the wizard) or simply stick to an aperitif before dinner. This rustic retreat is surrounded by verdant farmland and overlooks a magical pond. Room rates start at $308 per night.
---
7

Boat House Haven, Chile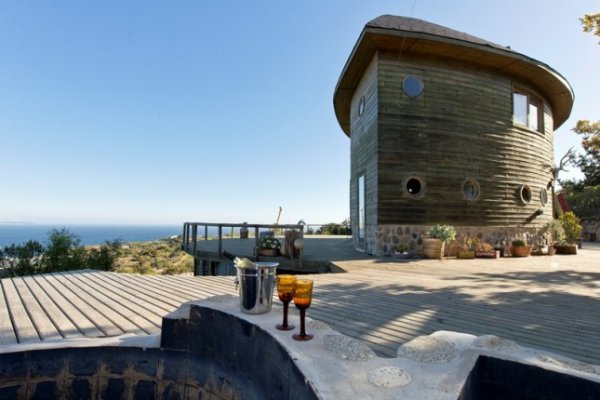 If your idea of a boat house is that heap of junk displayed in the famous Sophia Loren/Cary Grant movie, you'll be in for a pleasant surprise when you see this Chilean boat house. It was modeled after a traditional Polynesian type of boat and has an amazing deck that's ideal for outdoor parties and sunbathing. Boat guest also have direct access to the beach and can let off steam at the tennis court. At $300 per night, it's not one of the cheapest, but certainly one of the more adventurous AirBnB vacation properties.
---
8

Let Your Hair down in the Water Tower Room, UK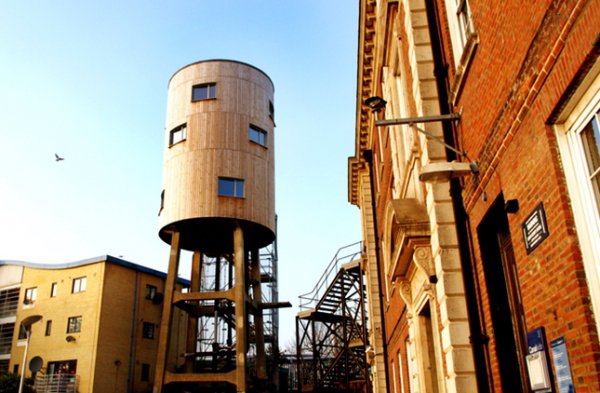 You'll feel like a fairytale Rapunzel when you stay in the Water Tower Room at this London B&B. Decorated in funky, modern colors and furnished with amazing 360 degree panoramic views of London, this is one of the most unusual places to stay in Britain's capital. Room rates start at $210 per night, but you can also arrange stays at monthly rates if you're planning to explore London at your leisure.
I wouldn't mind staying in any of these great places. Which would be your top choice?
More
Comments
Popular
Recent