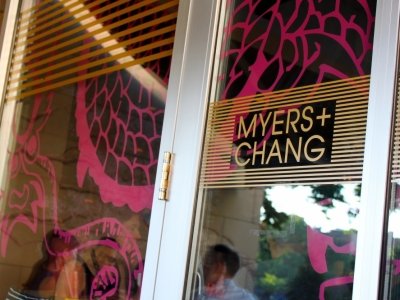 There are a lot of amazing restaurants in Boston. If you have been to this amazing city, you know that it is filled with so many fabulous dining places! Here are some restaurants in Boston that I love and go to all the time:
1.

Harvest

Harvest is one of my favorite restaurants in Boston. I like how this restaurant is tucked away from the hustle and bustle of Harvard Square. The food is amazing, and the setting is very warm and homey.
2.

Dali

Dali is the perfect spot for a night out. I love their Tapas, and whenever I am there, I feel like I am in Barcelona. If you don't feel like Spanish food, perhaps you can just stop by for drinks!
3.

Island Creek Oyster Bar

My parents love seafood, especially oysters, so I tag along with them to this legit restaurant quite often! It is much fancier than what you would expect an oyster farm to be like, but the menu is creative yet simple. The food is splendid, and if you love oysters, you don't want to skip this restaurant!
4.

Taranta

This classy restaurant is in the North End of Boston. The best part is that this restaurant is "green," so everything is sustainable, and you know that you'll be eating good food!
5.

Hamersley's Bistro

Whenever I ask for recommendations on where to dine in Boston, this restaurant always comes up! They are famous for their roasted chicken.
6.

Picco

I love this pizza place! This place not only sells amazing pizza, but their salads and in-house ice cream are delicious, too! It's a fun place to chill with friends after class.
7.

Erbaluce

Erbaluce is one of the best Italian restaurants in Boston! When you go there, make sure you get some of their sunflower buds! There's no place else you can find those!
8.

East by Northeast

This is a small Chinese restaurant that sells delicious small plates. East By Northeast is a great place to go if you are craving Asian fusion. I have heard that the in-house noodles and dumplings will blow you away!
9.

Hungry Mother

I love Southern comfort food, so it's not surprised that I love Hungry Mother. This warm environment makes dining fun, and I really like that this restaurant uses local ingredients! Don't forget to try the shrimp and grits!
10.

Myers + Chang

There aren't many places where you can have Chinese, Thai, and Vietnamese restaurants all under one roof! This is a vibrant restaurant with amazing food!
11.

Angela's Café

I have been told so many times that this is Boston's best Mexican restaurant. The food is classic and simple, but the guacamole is the absolute best. You will never want to eat regular guac again.
12.

Matt Murphy's

Like pub food? Well, this place makes the best pub food you could dream of! The fish and chips are off the hook and the stews are mouth watering!
13.

Highland Kitchen

Highland Kitchen is in Somerville, a little outside of Boston, but it's too good not to tell you all about! This restaurant serves comfort food and amazing house made ginger beer.

I love Boston and this city is like my second home. I never get tired of exploring what this amazing place has to offer, and while I'm at it, I like to check out new restaurants. These are some of my absolute favorite spots to dine at. Have you ever been to any of these restaurants? What are your favorite restaurants in Boston?