Reasons to Visit the Capital: the Best Annual Events in Washington DC ...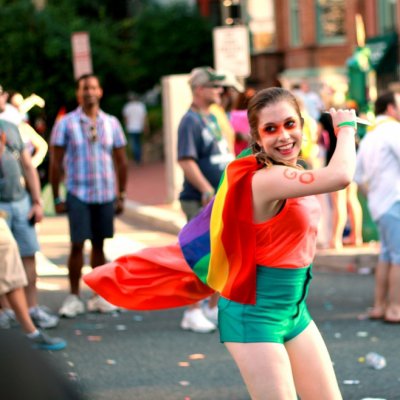 As the US capital, Washington DC presents many reasons to pay a visit. So much national, political, historical and cultural significance is in Washington and it is home to some of the finest public buildings, monuments and museums in the world. As the capital it also hosts some major events. Put these in your diary for when you visit.
1.

Discover International Treasures with Passport DC
Arguably the most "international" of the annual events in Washington, Passport DC involves more than 70 embassies and is part of a month-long International Cultural Awareness festival. Each weekend in May brings a new event showcasing a different country's cuisine, art, fashion, dance and music, manufacturing prowess and innovation, when embassies hold their open days. Highlights include the Meridian International Children's Festival, the Dragon Boat Festival and the National Asian Heritage Foundation's street fair, where you can cookery and martial arts demonstrations, outdoor craft exhibitions and enjoy flash mob dancing.
2.

Wave a Flag at Memorial Day Weekend Concert & Parade
One of the most moving annual events in Washington, which also takes place in May, is the Memorial Day Weekend Concert and Parade, where America's war heroes and soldiers currently serving are publicly celebrated. Huge crowds gather along Constitution Avenue to see the Memorial Day Parade. Wave at passing patriotic floats and marching bands and cheer veteran units representing all 50 US states. A free concert takes place on the West Lawn of the Capitol, performed by the National Symphony Orchestra, featuring many famous performers.
3.

Roar into Town on Rolling Thunder Day
May is also the month when the Rolling Thunder event sees more than 250,000 motorcyclists roar along the streets of Capitol Hill to highlight veterans' rights and demonstrate for the POW/MIA issue, respect for men and women in uniform and veterans who have fought in all wars. It's one of the most patriotic annual events in Washington.
The 9-day annual celebration takes place at the end of May and beginning of June, featuring human diversity, civil rights issues, cultural achievement and entertainment by and for lesbian, gay, transgender and bisexual citizens, their families and friends. It's a gloriously colorful and cheerful affair, a "gay" event in the truest form of the word.
5.

Celebrate Cultural Diversity at the Smithsonian Folklife Festival
June and July sees the annual return of the Smithsonian Folklife Festival, a huge event held on the National Mall, featuring several different countries each year and changing themes. The festival takes place over several weekends, attracting around 1,000,000 visitors each year, who also flood into town for the 4th July celebrations, which take place in the middle of all this folk dancing, gobbling foreign food and flag-waving.
6.

Proud to Be a Bookworm at the National Book Festival
One of the more sophisticated annual events in Washington - compared to the 4th July celebrations at any rate - the Library of Congress National Book Festival takes place in September. Bookworms can attend talks by their favorite authors, go to book signings from best-selling writers and enjoy panel discussions. Various book genres are featured in different pavilions, including fiction, non-fiction, history, children's literature, young adult literature, biography and memoir. Writers from around the world will participate in the 2015 festival, including Tom Brokaw, Cokie Roberts, David McCullough and Walter Isaacson.
7.

Light a Candle on National Christmas Tree Lighting Day
DC's children always look forward to December, when one of their favorite annual events in Washington takes place, the National Christmas Tree lighting on the Ellipse. It's a tradition that goes back to 1923, when the First Lady Grace Coolidge permitted the District of Columbia Public Schools to erect a Christmas tree on the White House lawn and President Calvin Coolidge himself pressed a button to light the tree. Today, well-known performers encourage huge crowds that turn up to cheer at the lighting ceremony to sing along well-known yuletide songs.
What would be your favorite to attend?
{{#comments_count}} Show Commnents ({{comments_count}}) {{/comments_count}}