With so many magnificent European cities to consider for a trip, what are the reasons to visit Riga that will have you reaching for your credit card to book a flight? The capital of the Baltic country Latvia, Riga is an underrated charm. It is one of those cities (there are actually so few that really do so) that teaches you so much about the whole country in one place. Why not peruse these great reasons to visit Riga and see whether it will appear on your destination wishlist?
---
1

To See the Freedom Monument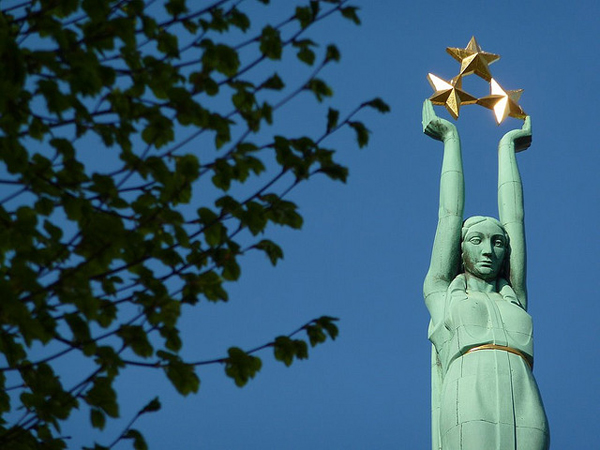 Brivibas Piemineklis, or the Freedom Monument, is one of the reasons to visit Riga that has significance for the entire country. Standing tall in a square where the old and new towns of Riga meet, the statue holds three stars in her hands – a symbol you see everywhere in Latvia symbolising the three regions, which bears the inscription "For Fatherland and Freedom." There's some interesting history related to the statue and the Soviet occupation which is a must-read before you go see it. There's also an hourly changing of the guard at the statue, which adds to the experience. It is truly one of the great attractions of Riga and indeed Latvia, and every Latvian who knows you've been in Riga will ask you if you have seen the Freedom Monument.
---
2

To Take a Food and Drink Tour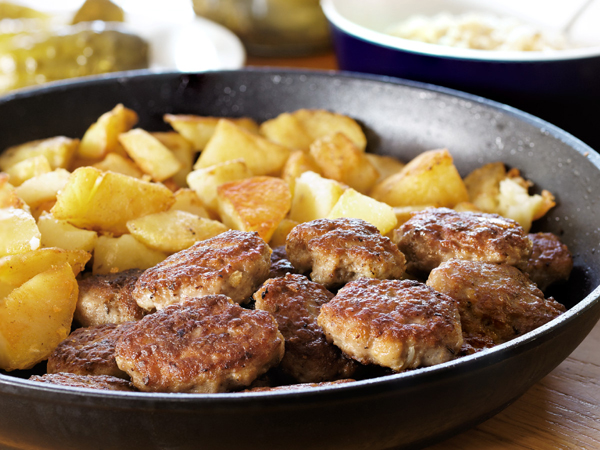 As cities go, Riga is pretty peaceful. This makes touring the city on foot or by bike a great way to get to know the place, and if while you walk or cycle the quaint cobblestone streets, you stop off at many eateries, then you really will be getting to know Riga. The food here is good quality and extremely cheap. As well as every way you can imagine to prepare beets, there are plenty of little cozy bistros where an example meal of baked salmon, beet salad and bread, followed by dreamy cake for dessert, will set you back the princely sum of $5.00. There are walk and bike tour companies over the city or you can go it alone. Places worth visiting on the food trail are the Riga Central Market (especially the old warehouse – Maskavas iela – behind the fish pavilion) and Hospitalis, one of the newer attractions of Riga; a crazy hospital-themed restaurant where you can sit in dentist's chairs, be spoon fed while in a straight jacket or have food served on trolleys by surgical instruments.
3

To Relive the Old Days at the Open-air Ethnographic Museum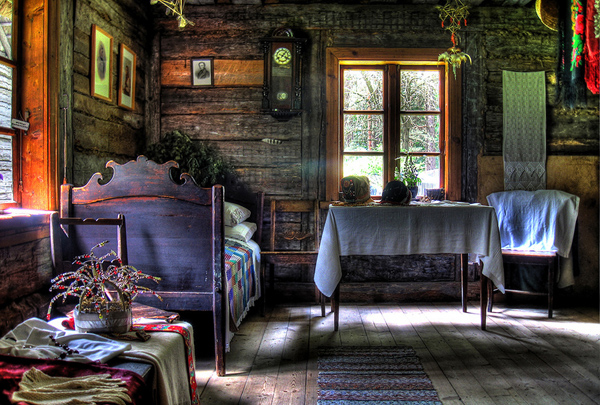 One of the best places to go in Riga if you're a culture or history buff is the fascinating collection of historical dwellings and work buildings at the Open-Air Ethnographic Museum. Occupying more than 80 acres on the banks of Lake Jugla just on the outskirts of Riga, it's a journey through the ways of life and work of times gone by. The buildings have been brought from all over Latvia, including a church where services are held every Sunday. There are craft fairs and solstice celebrations and knowledgeable and enthusiastic, English speaking guides are cheap to book in advance.
---
4

To Enjoy the Architecture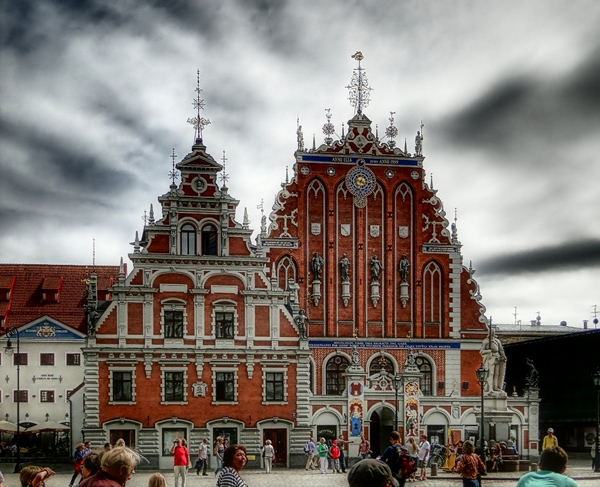 All European cities have some fine architecture, but did you know that Riga has the largest collection of Art Nouveau buildings in Europe? The district is a UNESCO World Heritage Site and you can marvel at the wondrous work of Latvian architects of the late 19th/early 20th centuries in over 800 buildings. The main streets to view them are Elizabetes, Alberta, Strelnieku, and Antonijas. One of the finest buildings is the 1904-built Riga Graduate School of Law at Alberta 13 and while there, you may as well pop into the Art Nouveau Museum at number 12.
---
5

To Get Arty at Andrejsala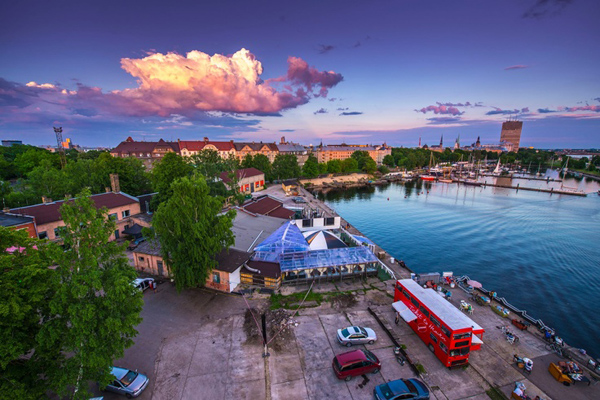 Andrejsala used to be a very busy and important harbor, but since its decline it has been taken over by the creative contingent of Riga who have turned the old dock buildings and warehouses into artist studios and workshops, exhibition halls, offices for trendy businesses and party rooms. The cafes are always buzzing and there's usually an event going down – which could be anything arty, theatrical, musical or electronic. Find a local who's up with what's going on, or simply head on down and discover for yourself.
---
6

To Be Curious at Latgalite Market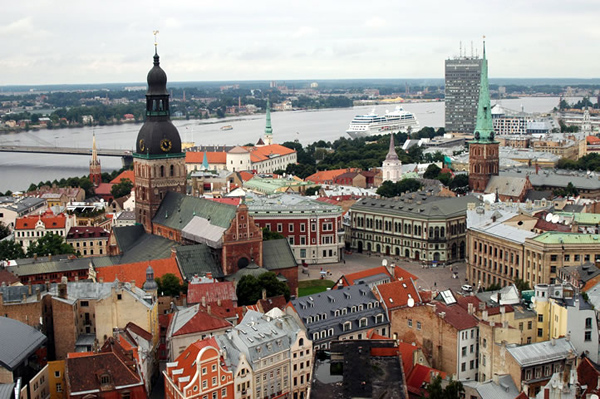 Flea markets are known to be eclectic and the Latgalite Market certainly lives up to that billing. Everyone in Riga knows of Latgalite, in fact, everyone in Latvia knows of Latgalite. This is the flea market where you can get just about anything. Need a firing pin for your keepsake WW2 German Luger pistol, a 12 inch vinyl version of a Bruce Springsteen tune, a reconditioned part for your Harley, an antique French doll, or some Imperial Russian bank notes? You'll find it at Latgalite. If you love browsing anything and everything, you'll find plenty of reasons to go to Riga and its legendary Latgalite Market.
---
7

To Just Explore the City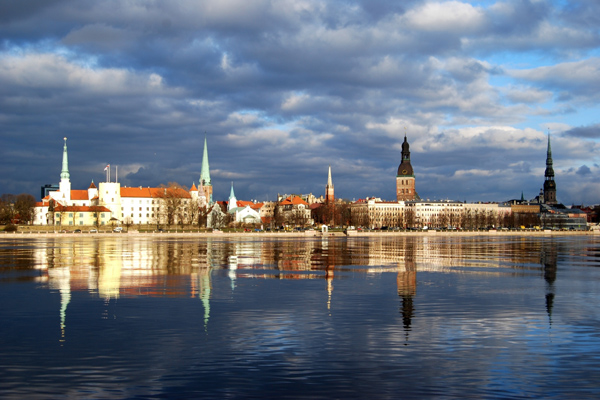 One of the best reasons to visit Riga is simply to enjoy it. For a start, it is one of the very budget-friendly places in Europe and you do get an authentic European experience of old/new town, the rubbing shoulders of the antique with the modern, a sense of history, plenty of culture to soak up, beautiful sights and a delicious (and cheap) culinary experience. You can do things as diverse as listening to the daily organ concert at Riga Cathedral to wandering the Museum of the Occupation to find out what life was like under the Soviets. There are beautiful open spaces such as the Victory Park, Vermanes Gardens and Griziņkalns Park, or you can head out to the peace and quiet of Ķīpsala for delicious views of the old town. Museums and galleries are plentiful and shopping is good in the markets and shops, and Riga has a large zoo. One place on the must see places in Riga list is the very cute, short and narrowest street in the city – Rozena Street.
You may never have heard of Riga before now, but are you tempted by the treats it has in store?
---
Comments
Popular
Related
Recent