If you are coming to the little island I call home (well more than one island if truth be told) then you might be interested in some terrific UK day trips. You could spend your time in my homeland enjoying the magnificent sights of London and touring the glorious green countryside, but if you want to get under the skin of what makes us Brits British, there are some quirky and odd destinations that will either have you scratching your chin or shaking your head – either way, these UK day trips are sure to raise a smile.
---
1

Cheese Rolling, Gloucester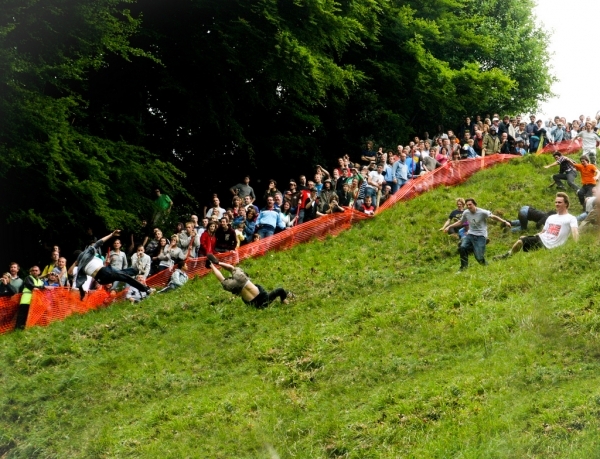 This is one of the more bizarre UK day trips, but a hell of a laugh. Held on a steep grassy hill in Gloucestershire, a wheel of cheese is rolled down the hill, shortly followed by a bundle of people chasing after it. Have you ever tried to run that fast downhill? Needless to say feet don't stay on the ground for long and people end up doing cartwheels, back flips, and all sorts to catch the cheese. It's quite a sight, especially as lots of people go all out and wear fancy dress. On a warm sunny day in May, this is the place to crack open a can or bottle, sit back and enjoy.
---
2

Highland Games, Dunoon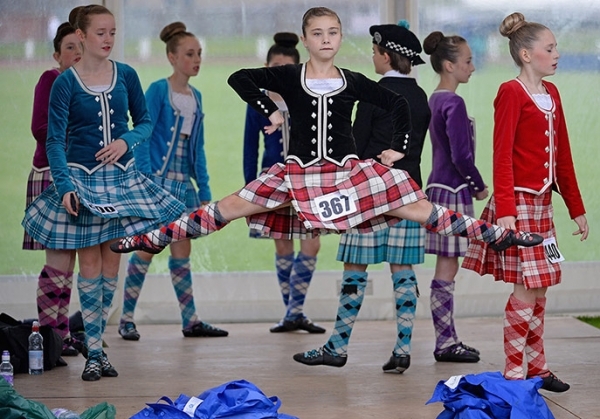 There are many things that are peculiarly Scottish, but if you are taking some day trips in the UK and happen to be north of the border in August, very few other things shout tartan and thistles more than the Highland Games. There you will find bagpipes, kilts, a whole lot of tartan and lots of beefy men! The games have something to suit everyone, from heavy athletics, such as tug of war and the caber toss, to highland dance competitions. If that's not your thing you could always enjoy the fair rides and food stalls! And you might bump into a member of the Royal family who have been known to attend as they spend summer at their estate in Balmoral.
---
3

Gnome Reserve, North Devon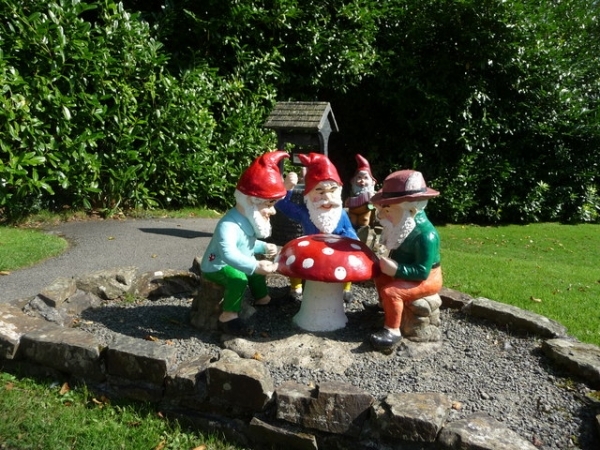 Have you ever wondered where gnomes go when their retired owners revamp the garden, or decide that the little garden ornament man needs replacing for a younger model? The Gnome Reserve is a stretch of 4 acres of woodland, and is filled with over 1,000 garden gnomes. When you visit you will be provided with a gnome hat and a fishing rod, just so that you fit in with the rest of them. This will be a day out in the UK which will be remembered through a series of embarrassing photos!
---
4

Stockport Hat Works Museum, Stockport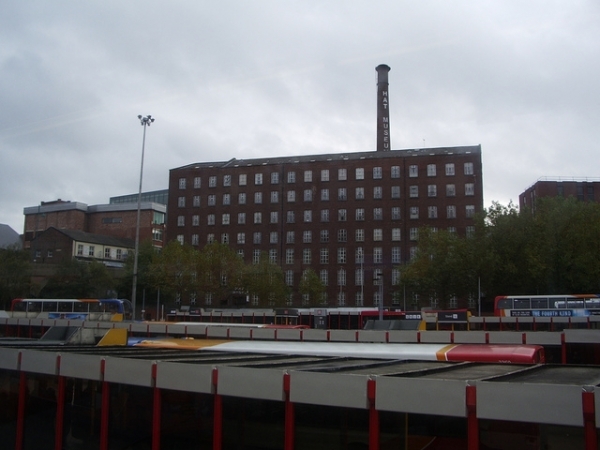 I once had a friend who wore a hat every day for 5 years. To him, his hat was a way of life. Visit the Stockport Hat Works and see their collection of over 400 hats from around the globe. The museum also has a pretty cool recreated hat factory containing 20 restored, and fully working, Victorian-style sewing machines.
---
5

The Thin House, London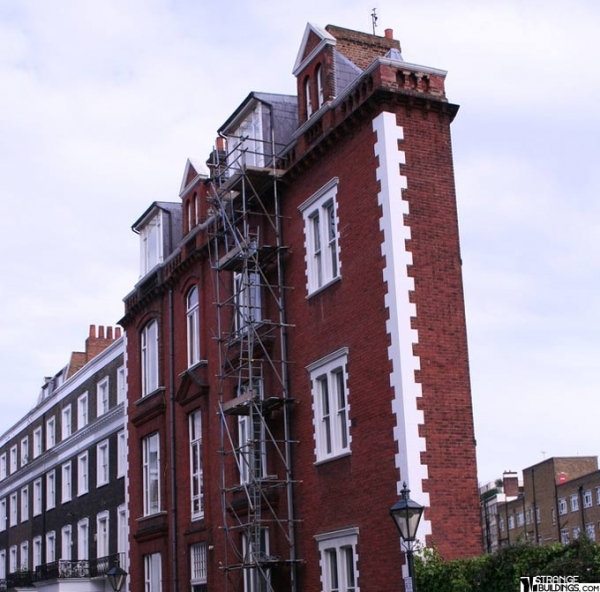 This is something to swing past when you are on U.K day trips, and London has more than its fair share of oddities if you want to make an interesting itinerary. If you want to eschew the historical attractions why not find yourself in front of the Thin House. It's a fully functioning, skinny house at just 5ft 6 wide at one end - just wide enough for a double bed! You'll find it in Thurloe Square in South Kensington. And while you're in London why not pop along to Diagon Alley, just north of Trafalgar Square. Going into the recreated village it is as though you have stepped into Harry's magical world. Shop for second hand robes, Quidditch supplies, and Bertie Bott's Every-Flavour Beans.
---
6

National Lawnmower Museum, Southport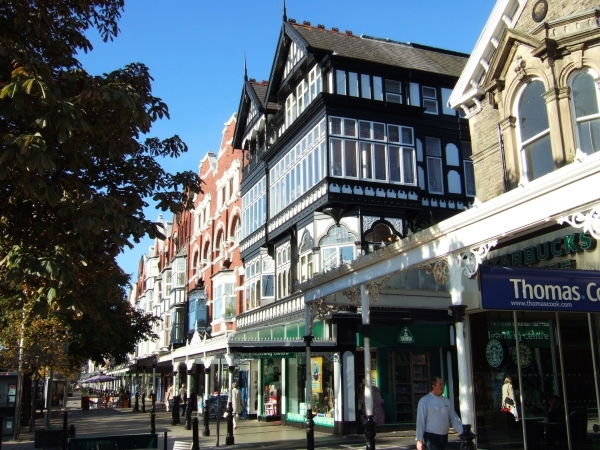 Don't yawn at this one, there is actually a pretty interesting back story to the lawnmower. Edward Beard Budding, textile mill worker designed a machine to trim the knap of the cloth, however his revolutionary idea was better suited to cutting grass. People thought he was bonkers using the contraption to cut the grass, so he did it at night. Give the museum a chance on your next visit and consider it for one of your UK day trips; you'll learn a couple of facts and get to see some real vintage mowers.
---
7

Nessie Spotting, Loch Ness, the Highlands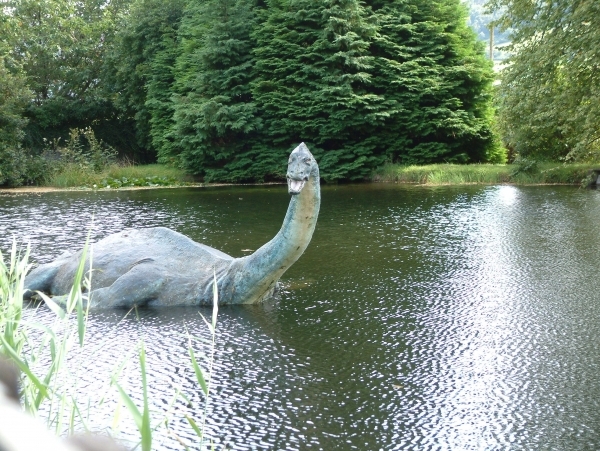 The Loch Ness Monster was supposedly seen for the first time in 1933 by a George Spicer and his wife. They reported seeing something which looked like a dragon or pre-historic animal in the waters of Loch Ness. Now, thousands spend time by the water trying to see the creature that George and his wife saw all those years ago. You can join them on the loch's shores with your binoculars and if you spot the elusive Nessie you'll be made for life and live forever in Scottish folklore. Pack a picnic and enjoy the magnificent scenery of The Highlands.
There are some very odd attractions that make great day trips in the UK if you've had your fill of history and pretty countryside. Many are peculiarly British – like the Telephone Kiosk Museum, Britain's Best Roundabout (it has a windmill!), and the Greater Manchester Police Museum. Why not come pay a visit and find out what makes us Brits tick!
More
Comments
Popular
Recent