7 Questions to Ask Yourself before Booking a Vacation ...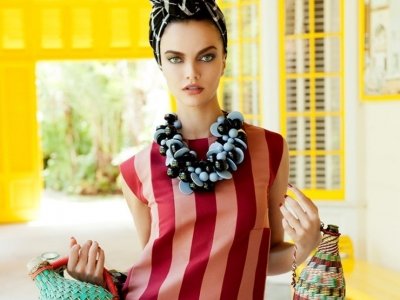 Before booking a vacation, there are several questions you need to ask yourself. Vacation is your family's time to unwind and enjoy quality time together. But at the same time, overspending while on vacation can create more headaches than joy. Sure, you should let your guard down and have fun, but this doesn't suggest breaking the bank. Here are seven questions to ask yourself before booking a vacation.
1.

How Much do I Want to Spend?
Before booking a vacation, sit down with your partner and establish a vacation budget. Take a look at your finances and determine how much you can realistically spend. Too often, families take vacations that are beyond their budget and end up deep in debt.
2.

What Types of Vacations Offer the Best Savings?
There are several options available to you, and the type of vacation you take can determine how much you spend. For example, some families take a vacation where they have to pay for transportation, food, hotel accommodations and entertainment. However, you might be able to save with an all-inclusive vacation or by taking a cruise. With these vacations, other than transportation, you pay one rate per person and this includes accommodations, entertainment and food.
3.

When is the off-season?
Traveling during the off-season is one of the best ways to save on a family vacation. For example, if you're planning a trip to Disney World, you might avoid the holidays or the summer months, as prices for hotels and car rentals tend to increase. Likewise, booking a cruise vacation during Christmas week or spring break may also result in higher prices. But you can typically find a cheaper rate if you book after Labor Day, or in early December.
4.

Should I Book a Nonrefundable Hotel Room?
Prepaying for a hotel room is an excellent way to save money. Unfortunately, these rooms are typically non-refundable, and some hotels won't allow you to change dates. Not that you shouldn't book these rooms, just make sure that you're definitely arriving on those dates.
5.

Do I Need a Rental Car?
Before booking a rental car, give serious consideration to your destination. Do you really need a car? If you're traveling to the city or another major tourist spot, you might be able to get by on public transportation or foot. Depending on the car rental, you can easily pay $30 or $40 a day for a compact car, which cuts into your vacation budget.
6.

Is It Cheaper to Drive?
The idea of sitting in a car for 10 or 12 hours might leave a bad taste in your mouth. However, given the high cost of airfare, it might be cheaper to drive if you have a family. If you bring your car, you only need to pay for fuel on the road, which is far cheaper than four or five airline tickets.
7.

How Can I save Money on Food?
Food is another big expense when booking a vacation. If you don't take a cruise or stay at an all-inclusive resort, consider booking a room with a kitchenette. You might pay more a night for the room, but with a stove and fridge in the room, you can prepare your own breakfast, lunch or dinners, and save on food.
You don't have to spend a lot to enjoy a nice family vacation, but you do need to plan ahead. If you ask yourself these seven questions before booking your vacation, you might be able to save more and have additional cash for fun. How do you save money when planning a family vacation?
{{#comments_count}} Show Commnents ({{comments_count}}) {{/comments_count}}